Welcome friend!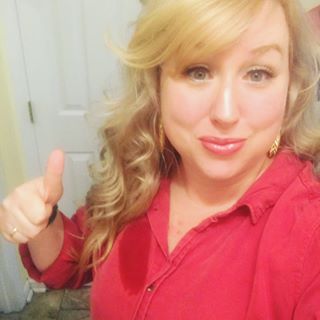 Hello friend, it's me, Jamerrill. I'm so glad you found me here! I'm a Jesus loving wife to one (married 21+ years) and mom to eight (6 boys/2 girls.) I only know mega and lots. Here I share all about super mega meals, homeschooling, and motherhood for God's glory. Click here to learn more!
Freezer Cooking Challenge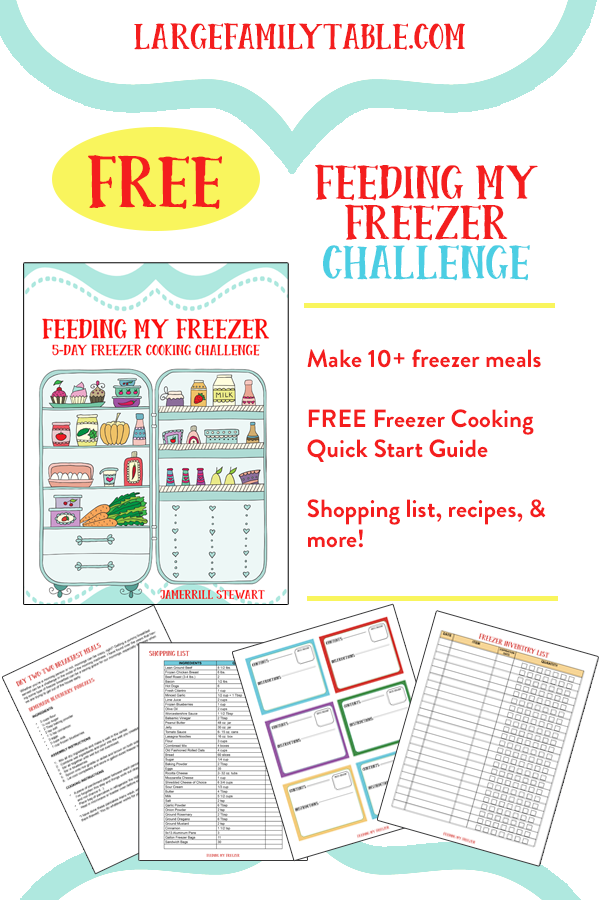 CLICK HERE to join the FREE 5-Day Feeding My Freezer Freezer Cooking Challenge! You'll fill your freezer with 10 to 12 awesome freezer meals to help make life easy!!
What'cha looking for today?
BEST-SELLING FAMILY FREEZER MEAL PACKS!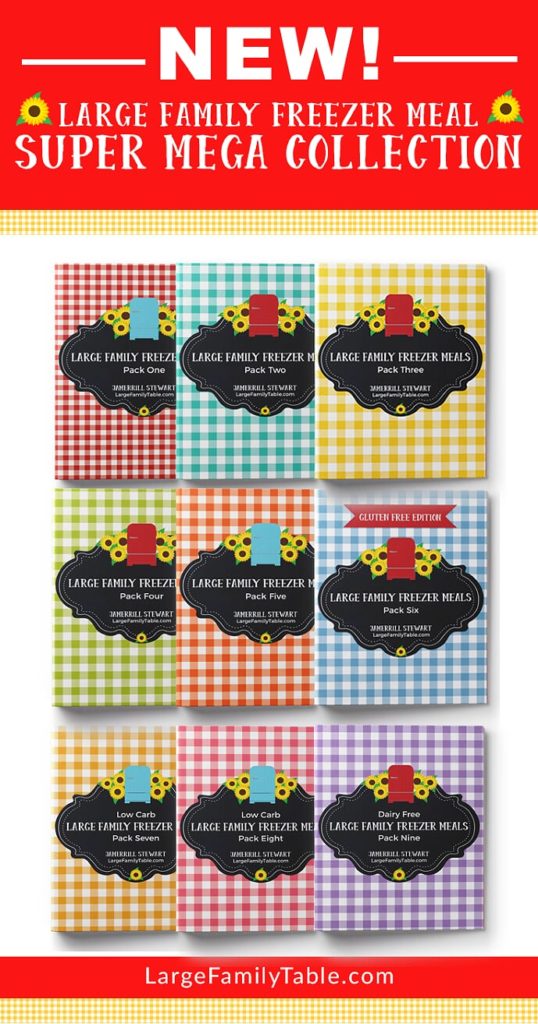 NOW you can get the entire ULTIMATE SUPER MEGA Large Family Freezer Meal Packs 1, 2, 3, 4, 5, 6, 7, 8, & 9 here! That makes each pack a super vaule when you buy the freezer meals bundle. Brand new packs 7 & 8 are low carb and pack 9 is by special request Dairy Free!
Watch my latest videos!
White Chocolate Macadamia Nut Cookies 4