I help moms feed their people! I only know MEGA & LOTS!!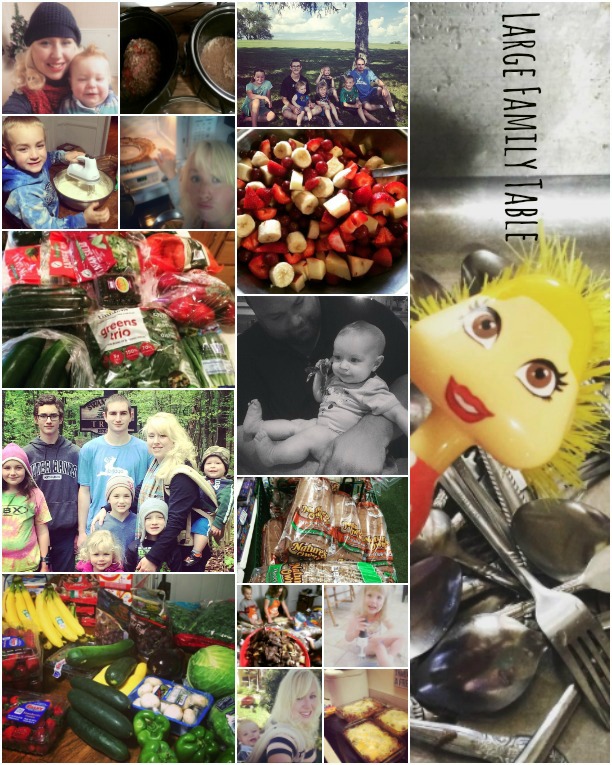 Nice to see you here
Hi, friend! It's me, Jamerrill and if we haven't met yet let me just say a big welcome and hello! I'll throw a few quick facts at you. I'm Jesus' girl for as long as I can remember and Travis' wife of over 21-years. We're a large family of ten. Our family consists of six boys and two girls so far who are ages 2 through 19. It's a joy to be their momma. We raise and homeschool our herd of children on our 13-acre forest home in the mountains of Virginia. And let me tell you, friend, we are having the time of our lives!
Sometimes you can find me writing Bible verses on my hand or thinking deep thoughts while peeling clementines. My favorite places in the world are adventuring through our wilderness and reading to my babies. That's the good stuff right there. If you'd like to read more about my personal story you can read my Jamerrill Life & Online History Lesson. 🙂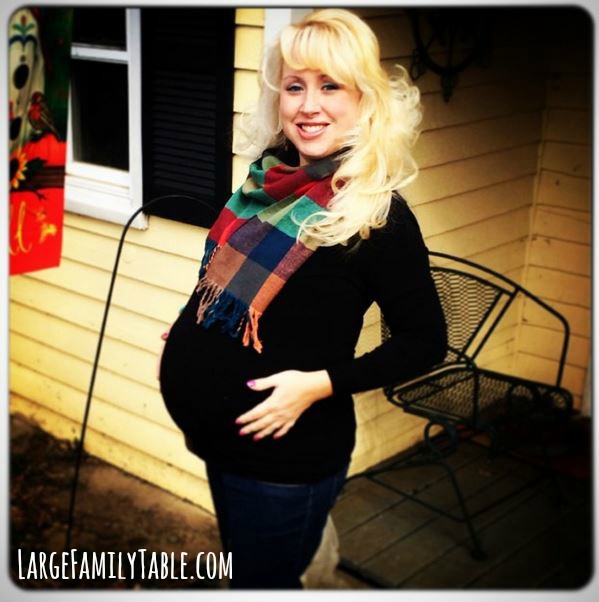 36-weeks pregnant with Daniel Joel, baby number 7, in 2014.
What You'll Find Here at Large Family Table
Helping You Feed Your People
You'll find quickly that my heart is to help YOU feed your people.
I share about sane strategies for grocery shopping savings, doable meal planning, stress-free cooking, & serving large family meals!
Click here to learn all about:
Large Family Freezer Cooking (the detailed ins and outs to make it work for you!)
Large Family Freezer Meals including all my freezer meal recipes and directions!
Large Family Meal Planning with weekly large family meal plans, monthly large family meal plans, tips, tricks, methods, and more!
Large Family Grocery Shopping helps including weekly and bi-weekly shopping, once-a-month grocery shopping, money-saving ideas and helps!
Large Family Recipes get all of my large family recipes right here including Crockpot, Instant Pot, Sheet Pan Meals, and more!
You can find the latest in my kitchen here.
And, if you've been around here for any length of time you know, I also end up sharing about homeschooling and motherhood, too.
Homeschooling
I'm rolling into my 15th year as a homeschooling mom. Our oldest son graduated homeschool in 2018 and is now enjoying his independent adult life while running a successful videography business – happens fast, mommas!
In 2019 currently, I'm homeschooling six kiddos (grades K, 1, 3, 5, 7, 11) around our large family table, plus a two-year-old running around for good measure. I've shared my heart on homeschooling online since 2011 and will continue to do so far years to come, I'm sure! Just click here to see all of my homeschool helps and resources including free homeschool printables, inspiring homeschool articles, homeschool studies, projects, and more!
Motherhood
In the little cracks of time, here and here, I get my mouth open about motherhood, and this wonderful motherhood journey. If you're a momma looking for encouragement as you walk this out just click here and hear my heart!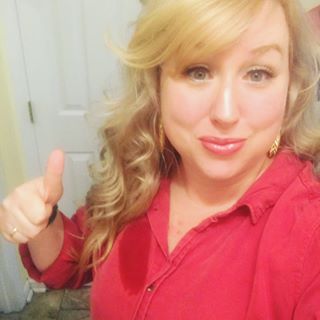 Here I am winning at life with coffee on my dress up. Don't worry mommas, only lots of real-life going on around here 🙂
Where to Find Jamerrill
I publish new videos helping you feed all your people (& some homeschooling and motherhood, too!) at least 3 days a week over on YouTube. You can follow me for more daily stories and posts on Instagram. And the Large Family Table Facebook page is pretty hopping, too.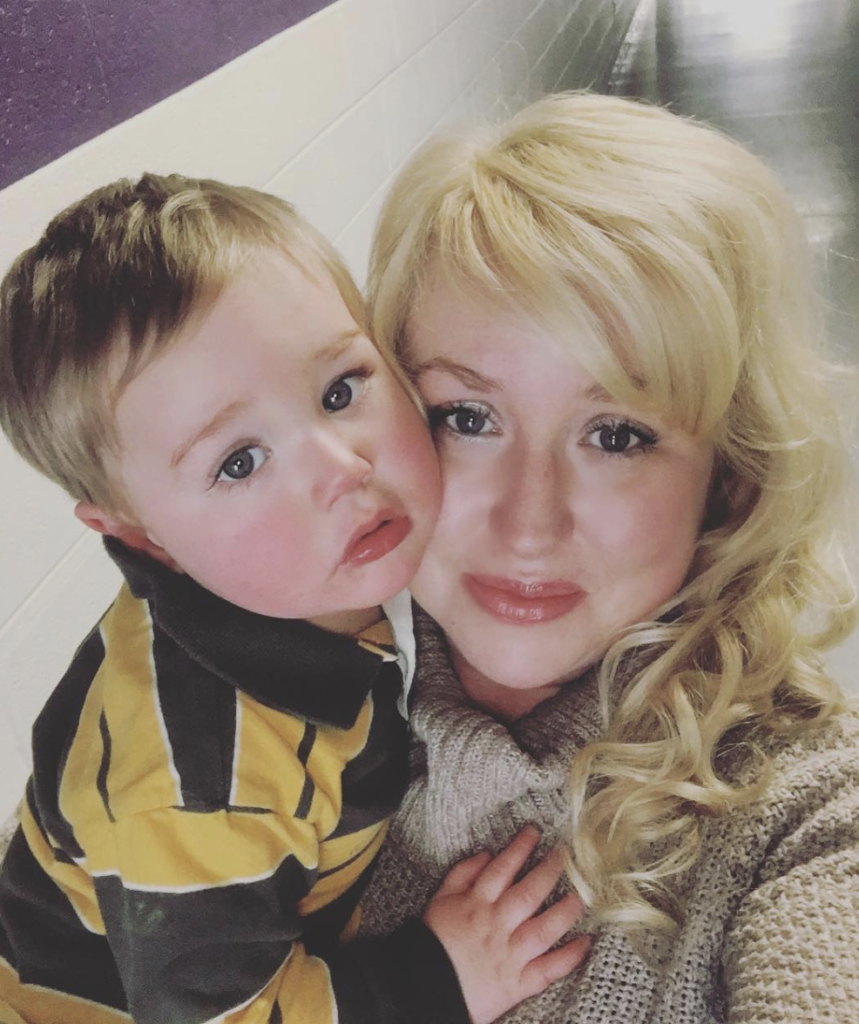 Mr. Benjamin all worn out after running the school hallways during his brothers and sisters basketball games.
The BEST way to keep up with what I'm sharing online is to join my very special email community here (you also get my FREE Large Family Food Collection). This way no matter what social media channels and sites are doing you will still hear from me personally in your inbox at least once a week.
You Can Also SHOP!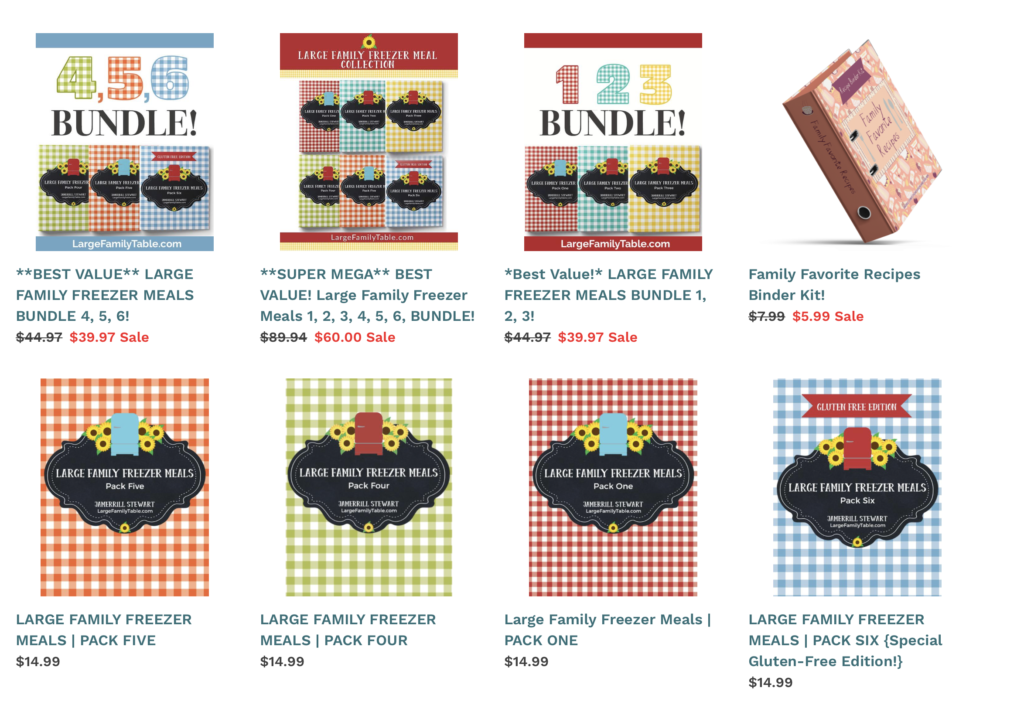 The Large Family Table SHOP is also open to serve you! Currently the **SUPER MEGA** BEST VALUE! Large Family Freezer Meals BUNDLE! with packs 1, 2, 3, 4, 5, 6, is the top best seller! You can also use special promo code HELLO20 to take 20% OFF your first purchase in the store!!
Need to Contact Me?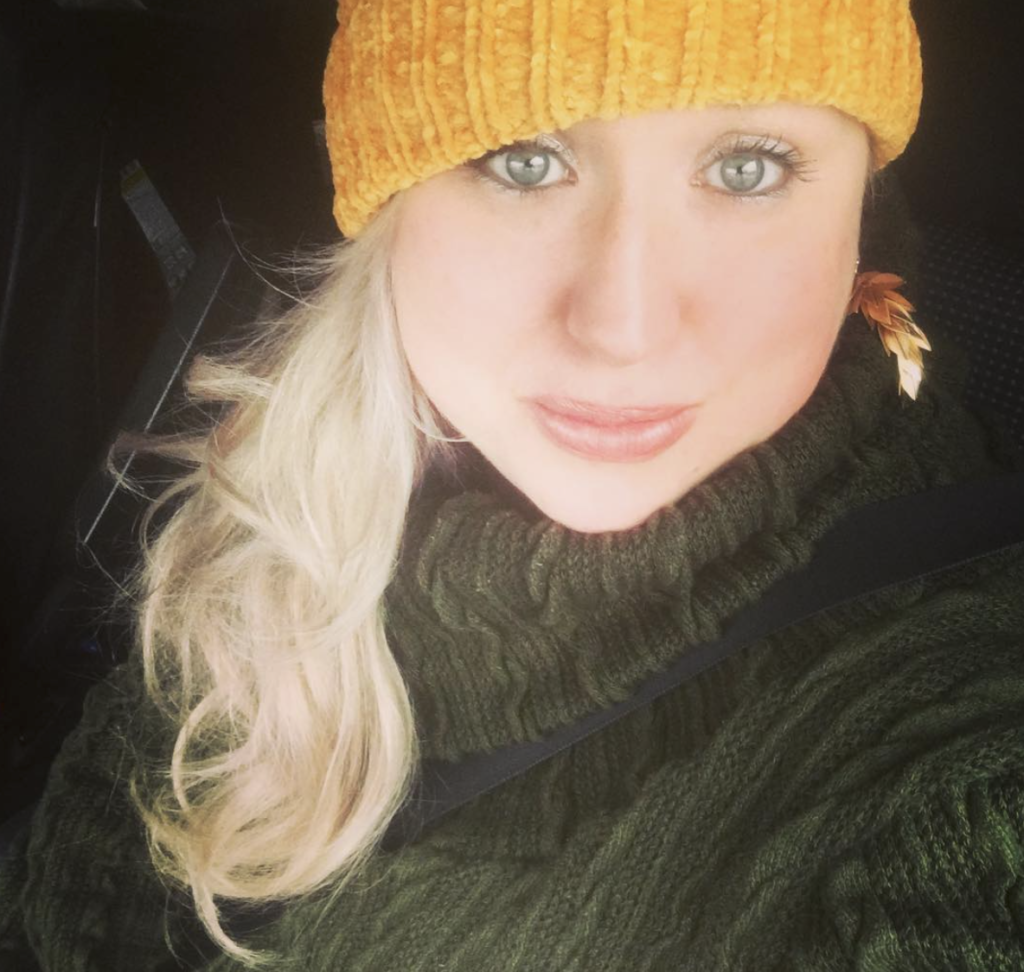 Now I can be slow in responding at times, but as long as you understand that just use the form below. xoxo ?