Struggles happen. Life can be hard. & then you have to feed all these people.
Let me help you feed your family well and sanely.
I share simple strategies for grocery shopping savings, doable meal planning, stress-free cooking, & serving large family style meals.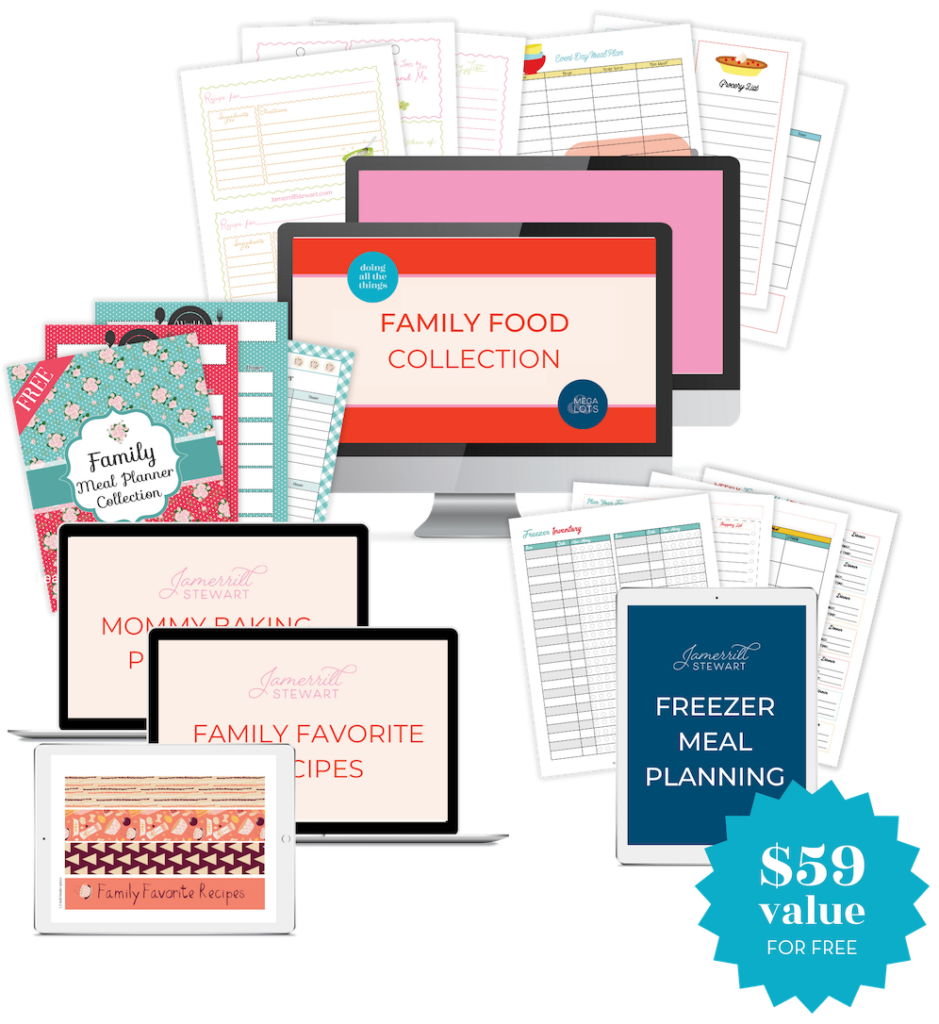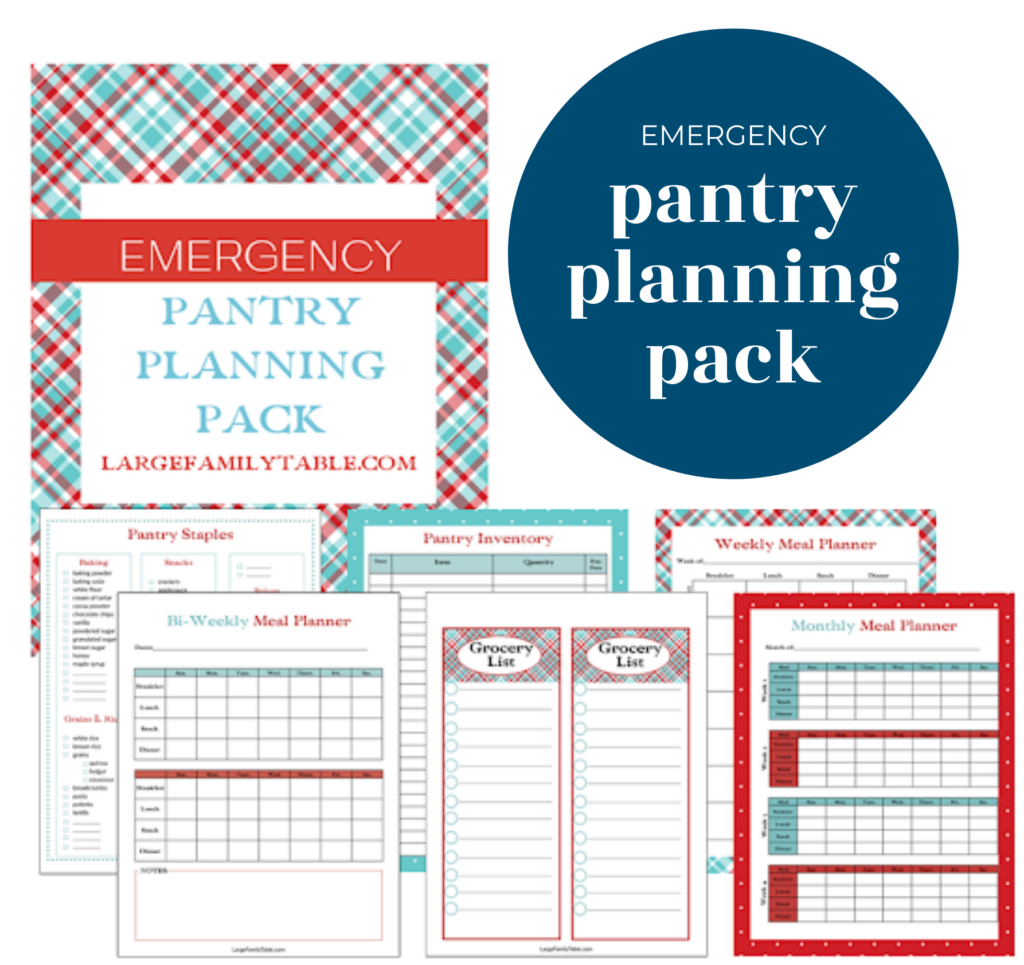 Emergency Pantry Planning Pack
5-Day Freezer Cooking Challenge with Jamerrill!