FAVORITE LARGE FAMILY COOKING TOOLS
It's no secret that large family freezer meals are a big part of how I manage feeding my growing family of ten while homeschooling and running a business. Investing the time to cook our meals ahead on one day (or spread out over a few days!) makes the next 4-6 weeks run smoothly ensuring everyone is happily fed despite our busy schedule. One of the most important parts of making freezer meals is being prepared with the right large family freezer meal supplies.
2019 UPDATED: this page also lists ALL of my favorite large family cooking tools!
I am a huge believer in using my kitchen "servants" to help make these mega freezer cooking days easier. Things like slow cookers and instant pots can be working behind the scenes, cooking rice, meat, potatoes, etc. while I am busy prepping more hands-on type dishes.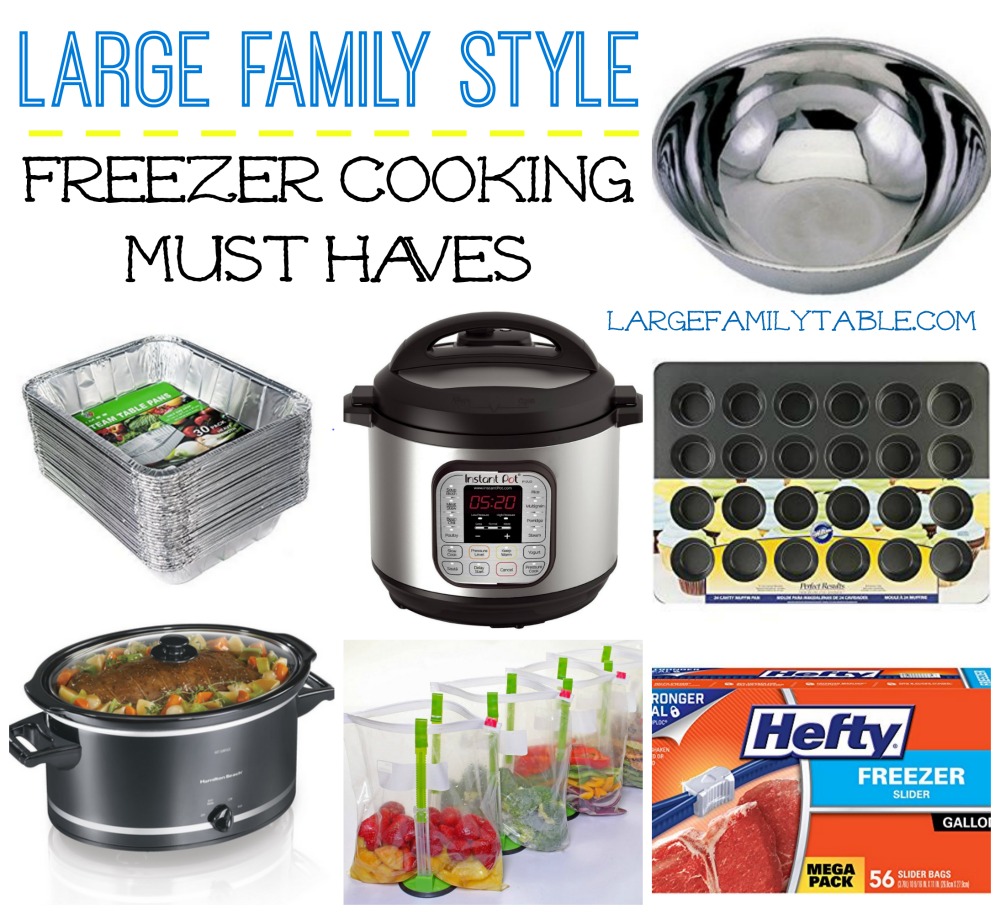 All of the links below are my Amazon affiliate links. That means if you purchase through my links I may make a small percentage. This costs you nothing additional. Here's my full disclosure policy.
Large Family Freezer Meal Supplies
Here are sixteen of my must have large family freezer meal supplies. These are the things that make mega freezer cooking for my family easier.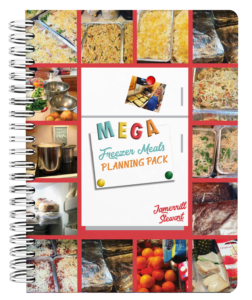 Mega Freezer Meals Planning Pack – Every successful freezer cooking day starts with a plan! You'll find everything you need for planning in this free pack. (Update! Actually, you can now get the entire Large Family Food Collection for FREE!)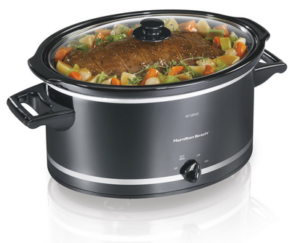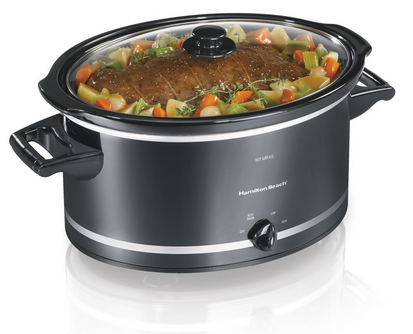 8 Qt. Slow Cooker – A slow cooker is must have in any busy momma's kitchen. When it comes to freezer cooking,  I use mine for both freezer meal prep and also later to cook our freezer meals.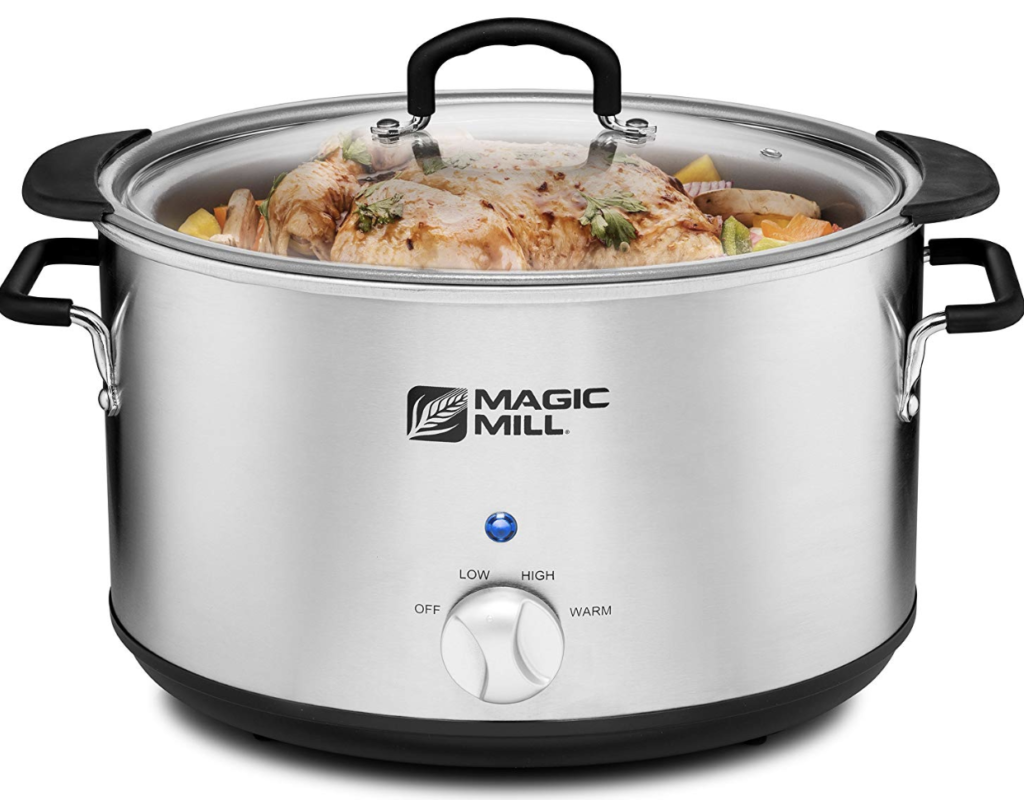 There are also now 10 Qt. Slow Cooker options. Here's the 10 Qt Hamilton Beach Brand. This is the 10 Qt Magic Mill brand that I purchased.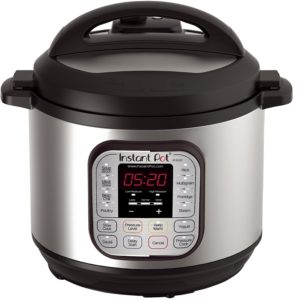 8 Qt. Instant Pot – It took me a little bit to like my Instant Pot, but now it's one of my favorite kitchen "servants". 😉 And just like the slow cooker, I use it to help prepare our freezer meals and also to cook them afterward.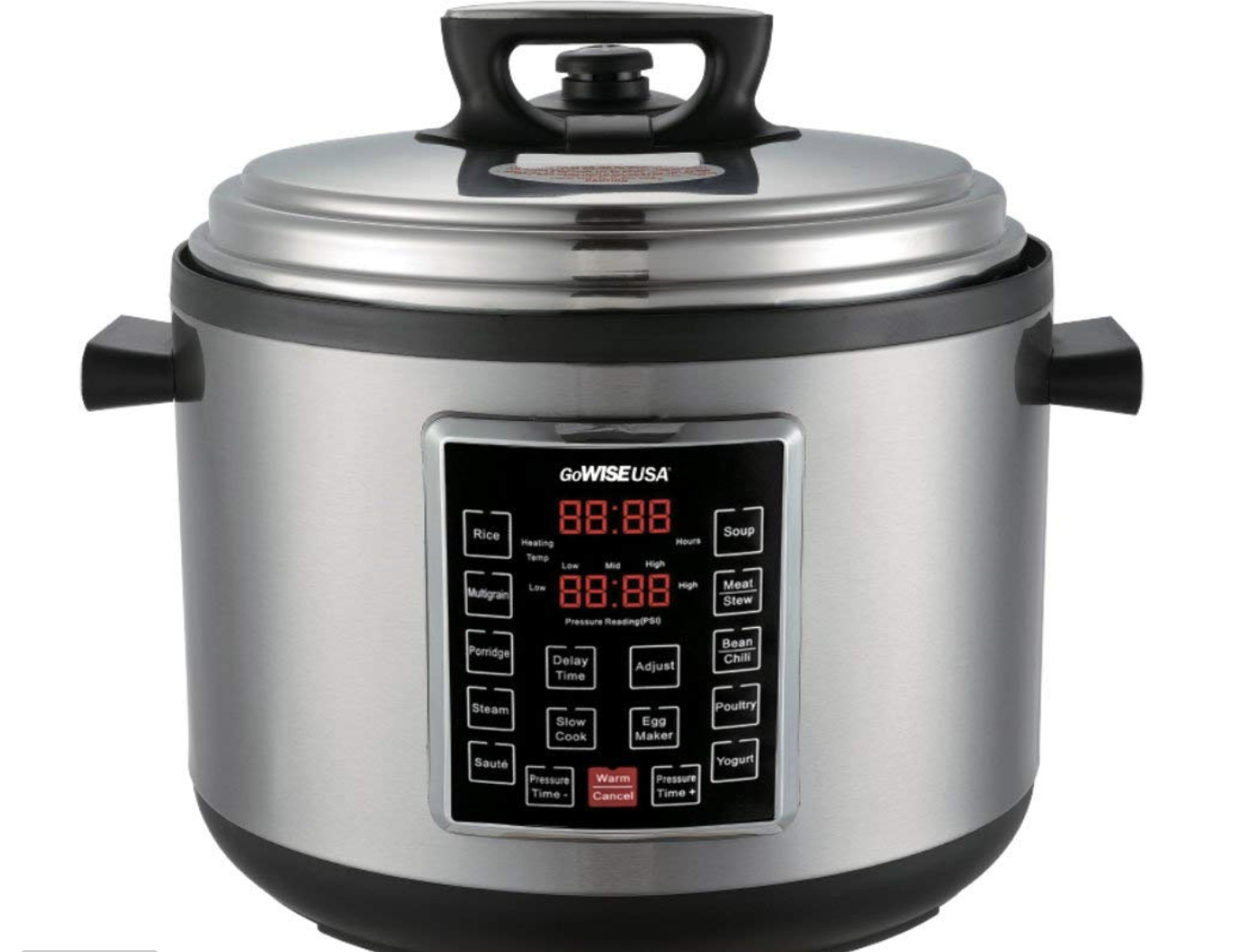 I LOVE, love, love my 14 Qt Go Wise Electric Pressure Cooker! There are times I actually get my 8 Qt Instant Pot and 14 Qt Go Wise going at the same time. I love them both!! This Go Wise is great for doing big batched on baked potatoes or corn on the cob. It's great for bigger bulk soups and chilis. I use it for many things!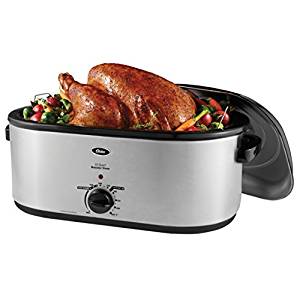 Big Roaster Oven – Having a big roaster oven has been very helpful in preparing large family meals. My roaster oven is a go-to on freezer cooking days. You can usually find these on sale around the holidays, too.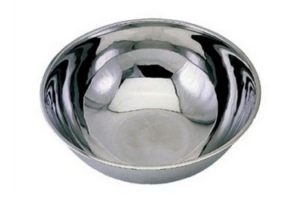 30 Qt. Stainless Steel Mixing Bowl – I don't know how I did large family cooking for so long without this bowl! If you are making freezer meals for a large family, you are going to want one of these large bowls on hand.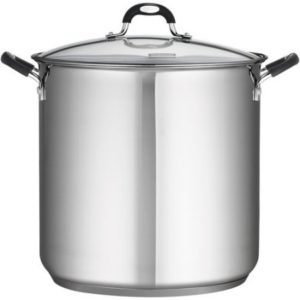 22 Qt. Stockpot – My stockpot is put to good use on my large family freezer cooking days! I use it to help cook food ahead while l'm busy doing other prep or assembly for freezer meals.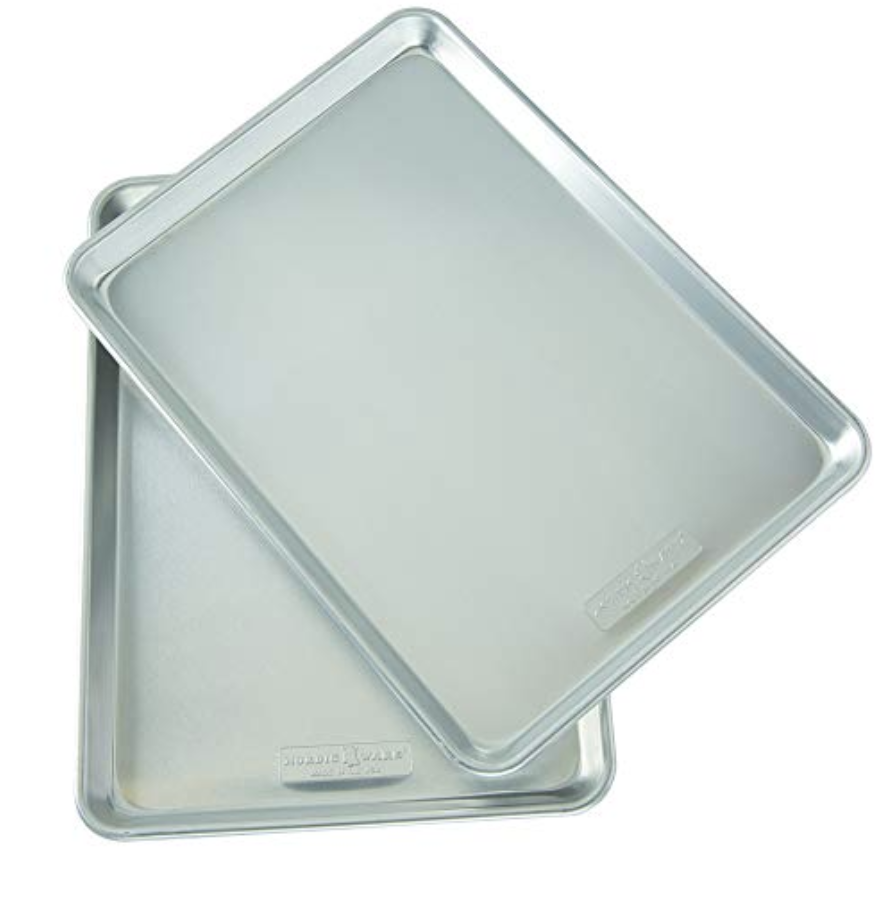 I own several of these large family style sheet pans for making sheet pan dinners and sheet pan breakfasts!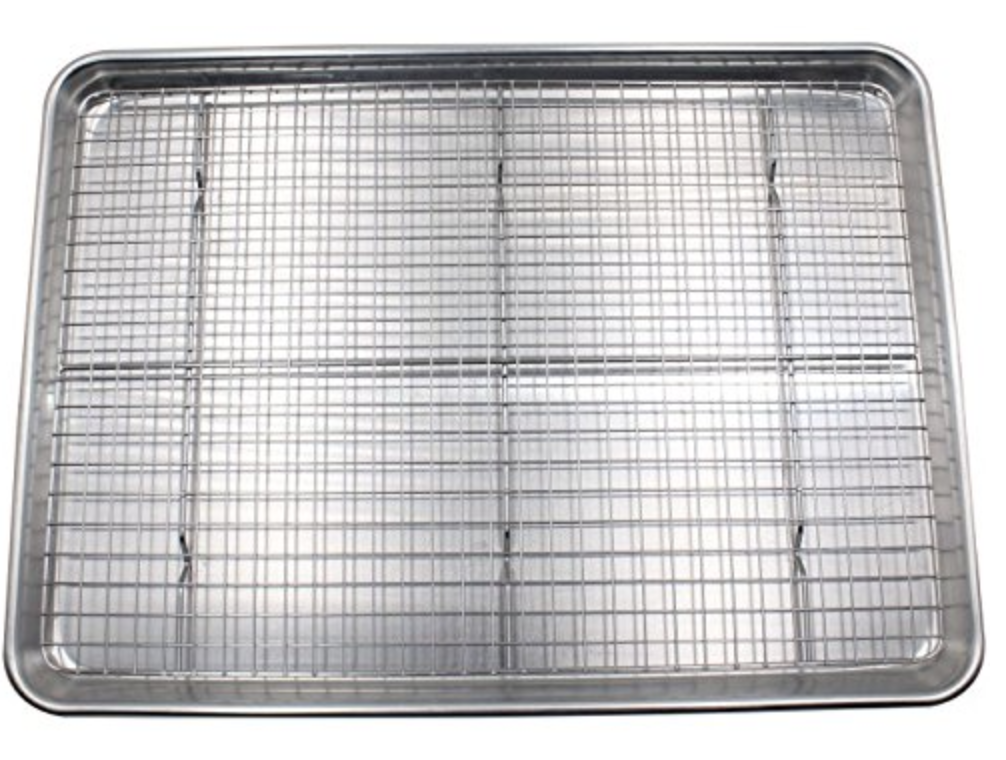 Need to cook a BUNCH of bacon? I love using these baking sheets with cooling racks for cooking up tons of bacon in the oven.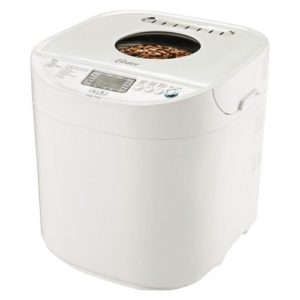 2 Lb. Bread Machine – I use my bread machine for a variety of items on freezer cooking days including fruit bread and pizza dough. I actually have two bread machines and this is one of them. I found one at Goodwill and the other on Amazon for half off so keep your eyes out for good deals on these.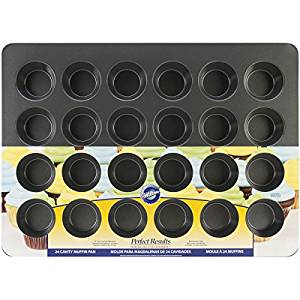 Muffin Tins – There are numerous ways to use muffin tins when making freezer meals and I definitely put mine to good use. Beyond muffins, you can make breakfast protein cups, mini meatloaves, and more!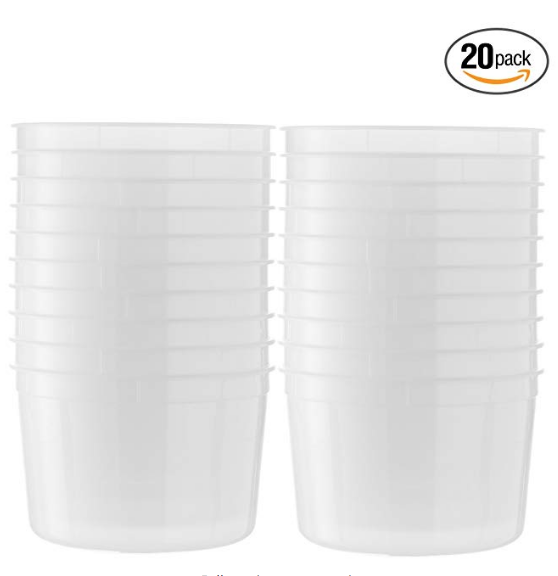 64 oz. Freezable Food Storage Containers w/ Lids – Package of 20. These work wonderful for freezing soups and Instant Pot Freezer Meals, too!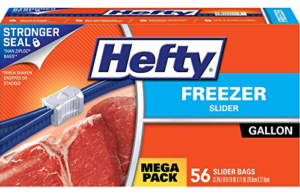 Gallon Size Freezer Bags – Gotta have 'em! If you're making freezer meals, you need gallon size freezer bags for the food you prepare. I recommend getting a good quality brand so there is less chance of tears or splits.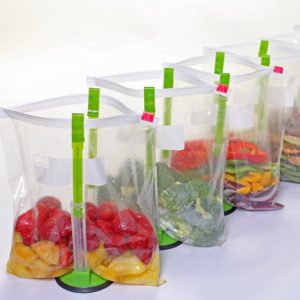 Bag Holders – This is one of those items that just make freezer cooking easier. No more awkward attempts at holding bags while pouring or messy bags from drips. They also help save a little time!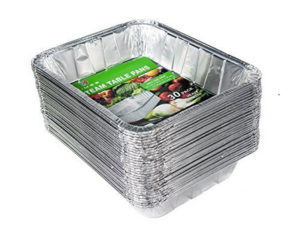 9×13 Aluminum Pans – Another must have for large family freezer meal preparation. These also get bonus points because they reduce clean up time on the day you serve them. 🙂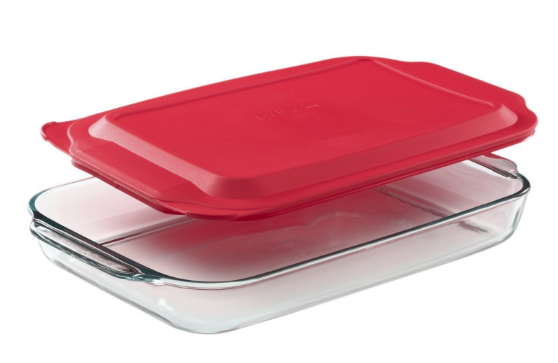 Glass Baking Dishes – In recent months I've been slowly investing in adding large glass baking dishes to my freezer cooking supplies collection. I've had this set of anchor glass baking dishes that I've done freezer cooking in for at least ten years without issue. I only had 4 in the set of various sizes so this set wouldn't go far. However, these new 11×18 glass baking dishes have been finding their way to my front porch in an Amazon box ;). I believe I have about 12 or 15 now.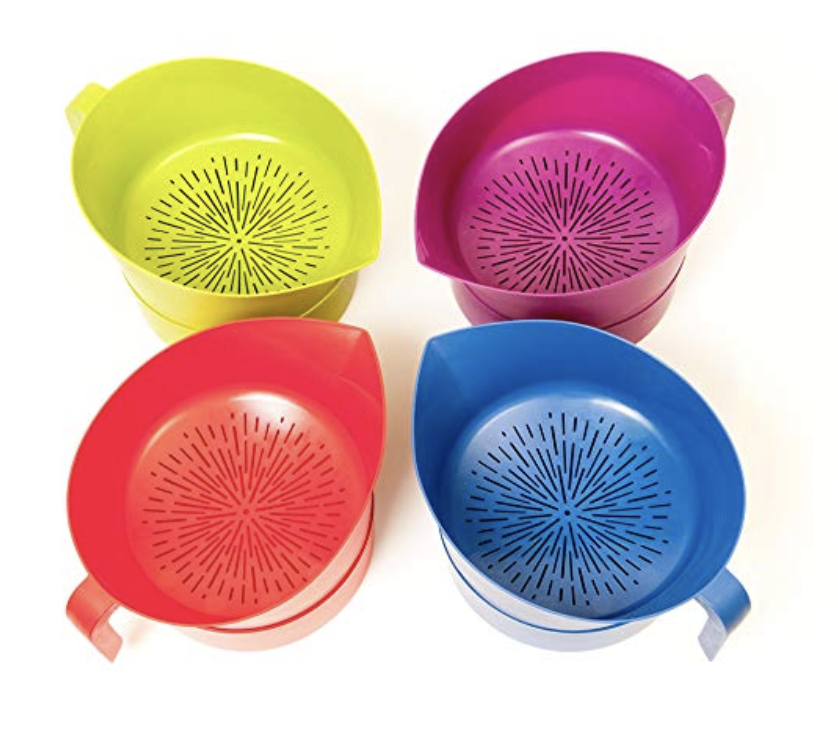 Ground Beef Drainer – One of my good friends, who is a mom of 7, loves her ground beef drainer! I usually make my own with a mixing bowl and colander. But, wow, this is an amazing upgrade.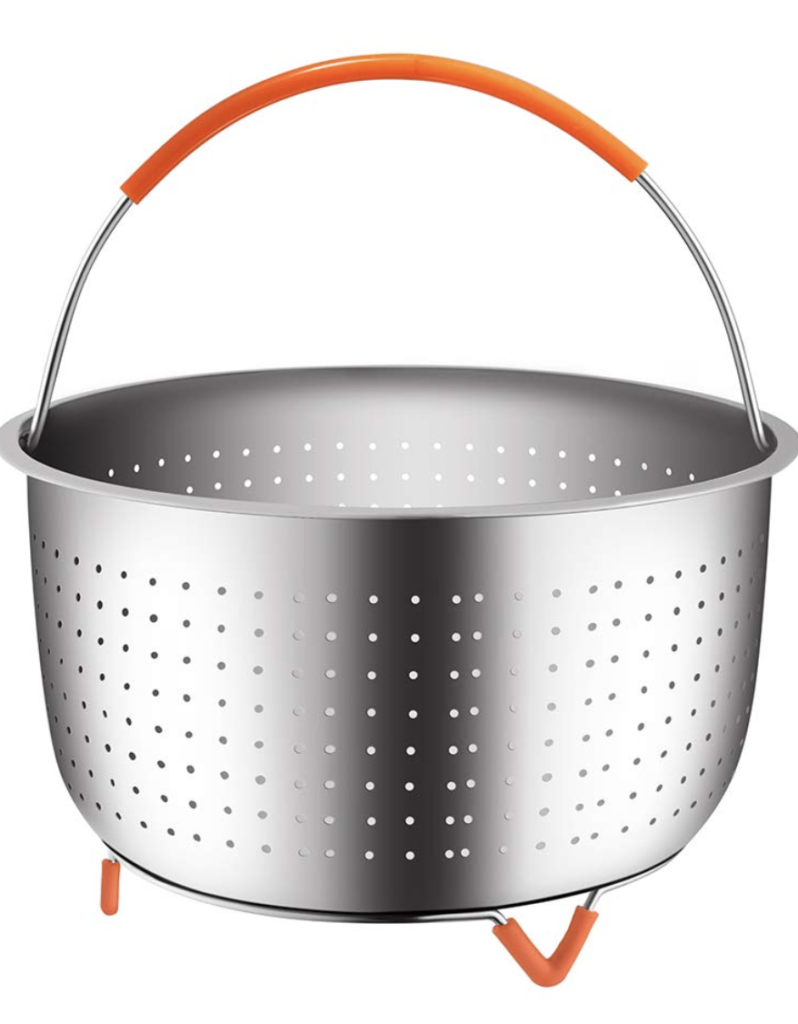 Make HARD-BOILED EGGS IN YOUR INSTANT POT or other electric pressure cooker with this helpful steamer basket! I can make 2 1/2 dozen hard-boiled eggs at one time for my family with this steamer basket.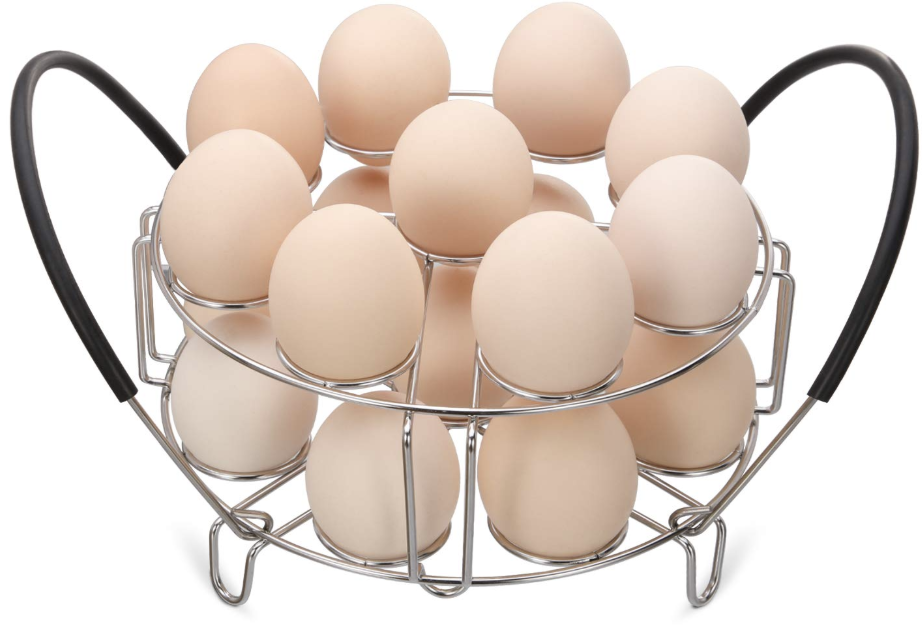 You can also make 18 eggs at a time with this handy pressure cooker egg insert!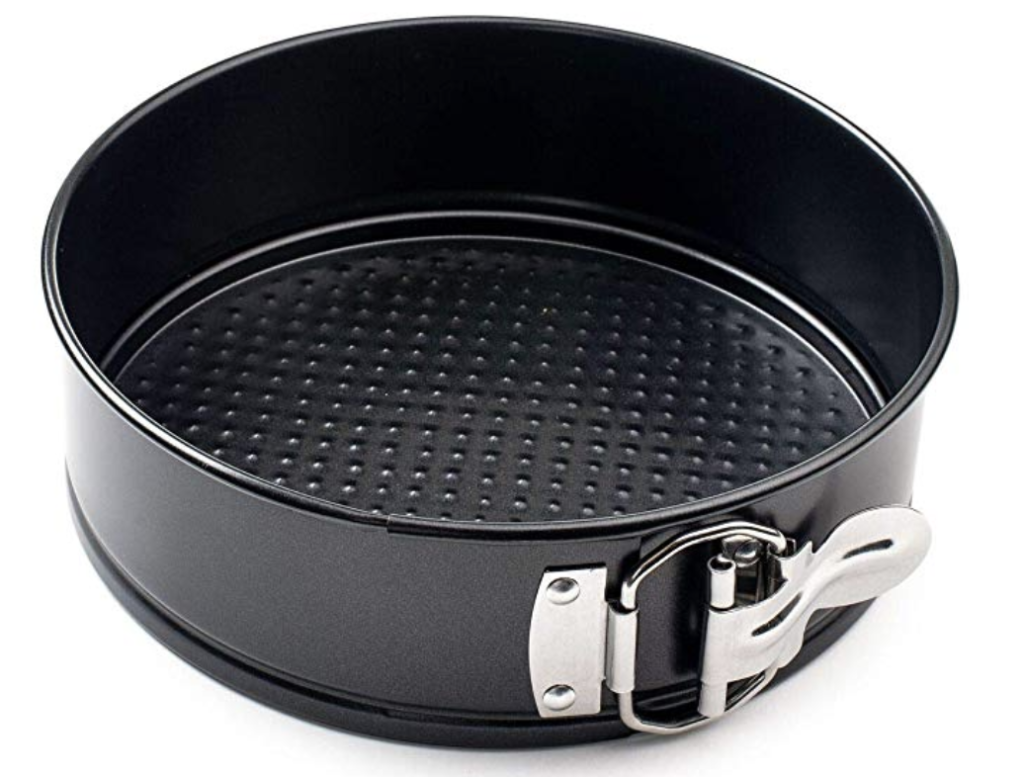 And here's the ring I use for making low-carb and traditional cheesecake in the Instant Pot!
Favorite HOME CANNING TOOLS
Here are my favorite home canning tools including the pressure canners I personally use for canning at home.
I own two 23 qt Presto Pressure Canners.
And one 25 qt All American Canner.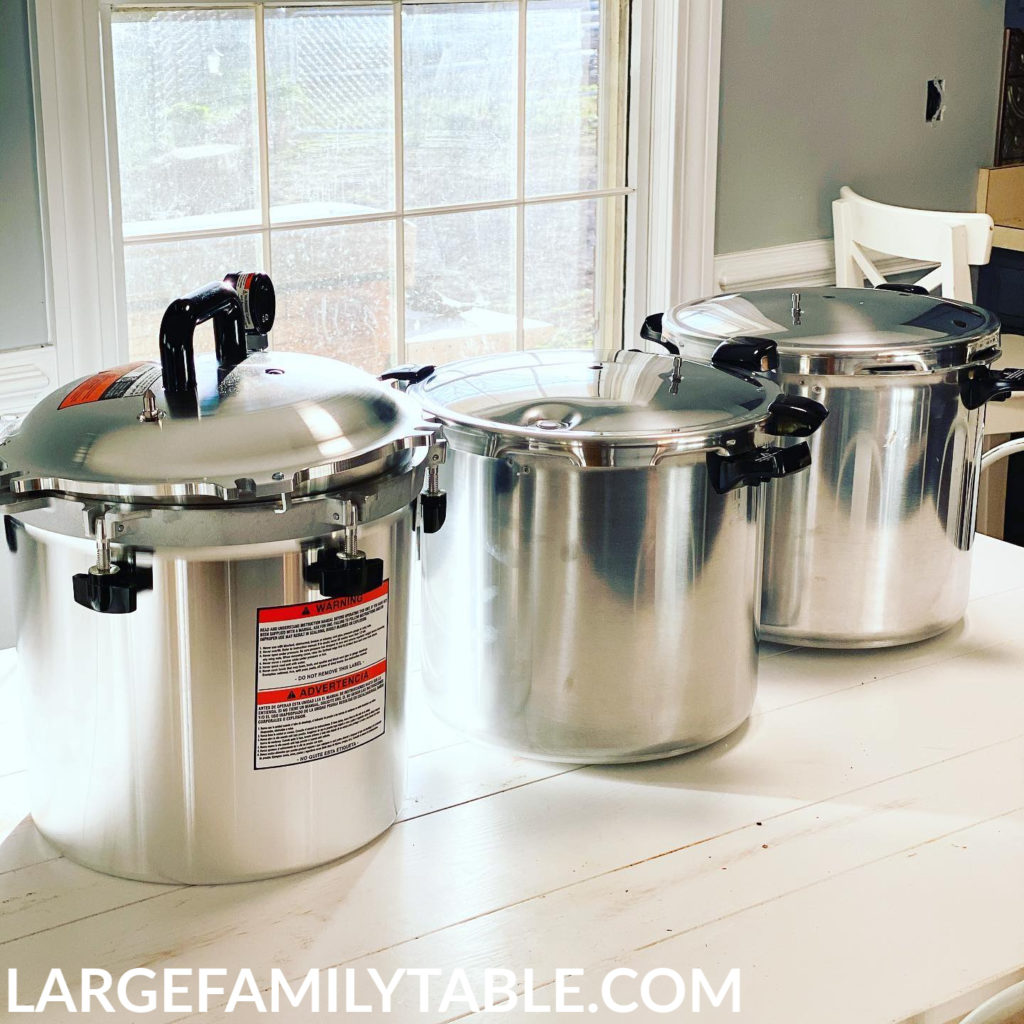 You can use small jelly jars to do jam and more. There are the one-pint jars. I've been doing a lot of home canning using the one-quart jars.
Here is a Canning Essentials Boxed Set, 6 Piece Set that you can find on Amazon. If nothing else a jar lifter is extremely important! And here's the bubble popper and head space tool I recently added to my home canning collection. You'll also want a wide mouth funnel to help get everything into the jar safely (no spilling!).
More Cooking Helps You Don't Want to Forget!

Aluminum Foil – You'll need aluminum foil to properly package and store your freezer meals in the aluminum pans.

Plastic Wrap – Plastic wrap is needed in the final step of having a properly packaged 9×13 freezer meal. Don't skip these steps or you'll run the risk of ruining all your hard work on your freezer meals!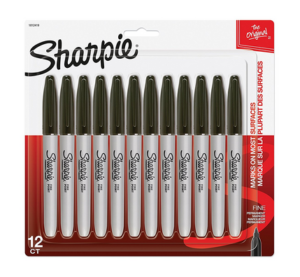 Sharpie Permanent Markers – Permanent markers are perfect for labeling freezer meals. Whether you're writing on a paper label to attach later or writing directly on a bag or tin foil, you'll want a permanent marker that won't be easily wiped off!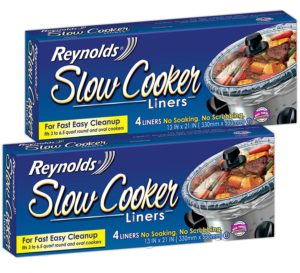 Slow Cooker Liners – These slow cooker liners save me extra cleaning time and that's a huge score in my book!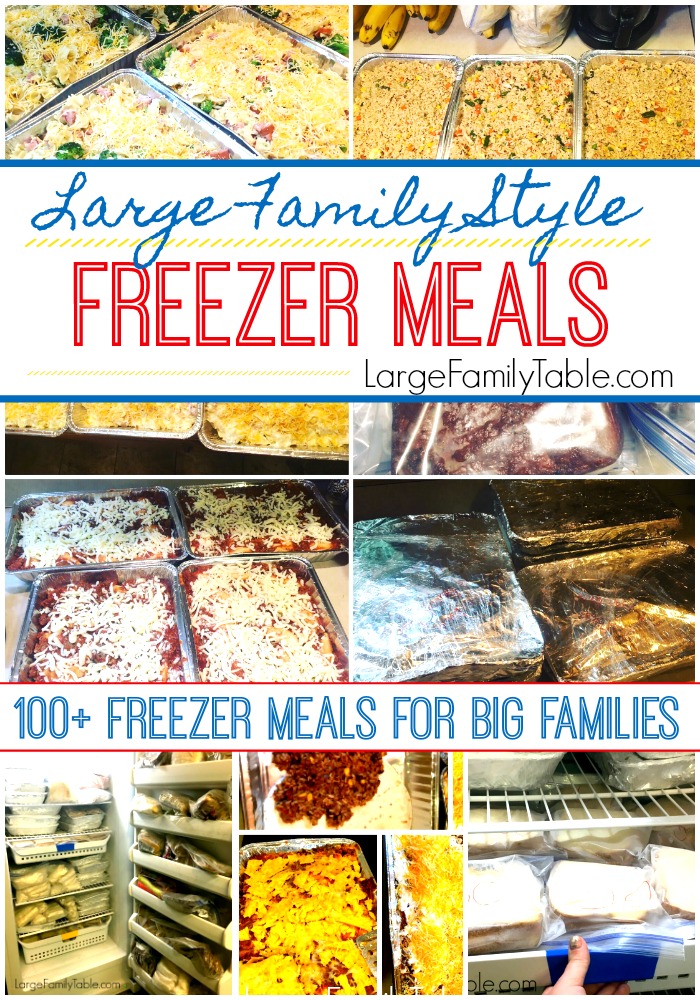 Large Family Freezer Meal Recipes – I've gotcha covered here! I have loads of yummy, large family freezer meal recipes on my site. You'll find recipes for breakfast, lunch, dinner, and snacks for in between.
Do you have to have all of these large family freezer meal supplies to do freezer cooking? No, but these are the items I have found the most helpful over the many years I've been doing mega freezer cooking days. Use what you have to get started and keep your eye out for good deals to add to your freezer cooking arsenal.