Easy Banana Bread Recipe for the Bread Machine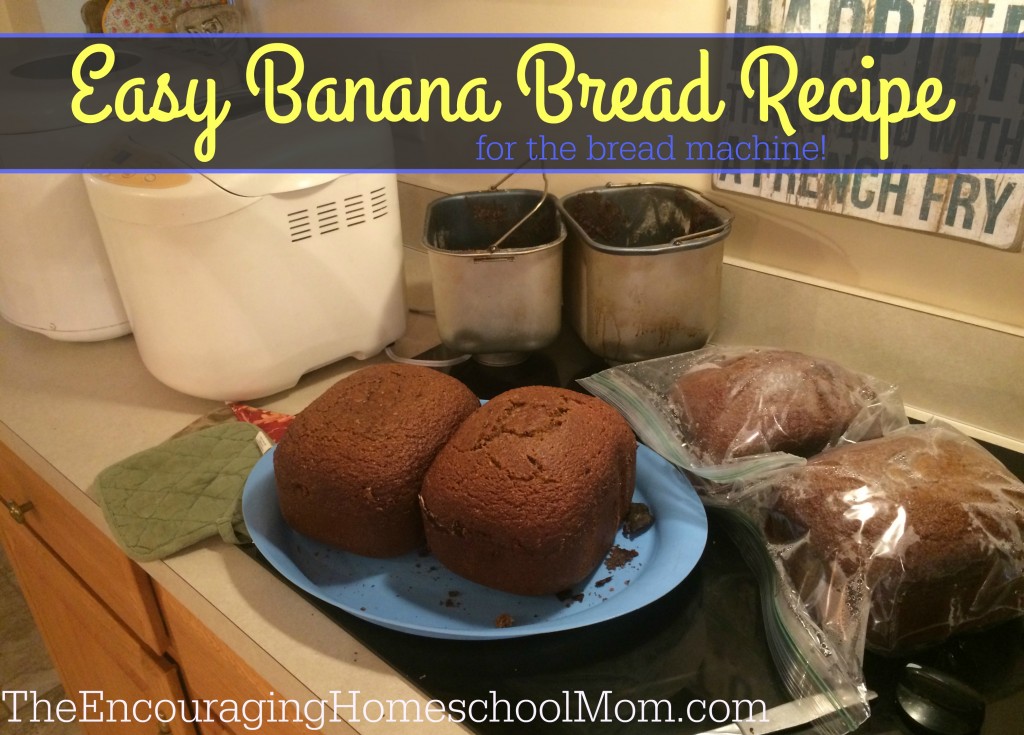 Lately, I've been working in banana bread on my weekly large family meal plans. It's just so easy to make several loaves and freeze those for later. I pull a loaf out the night before for breakfast the following morning. Or we'll have a hot loaf with butter for lunch. Since I've mentioned this several times, I've received requests for how I make my banana bread in the bread machine. It may take me a bit, but here you finally go, friends!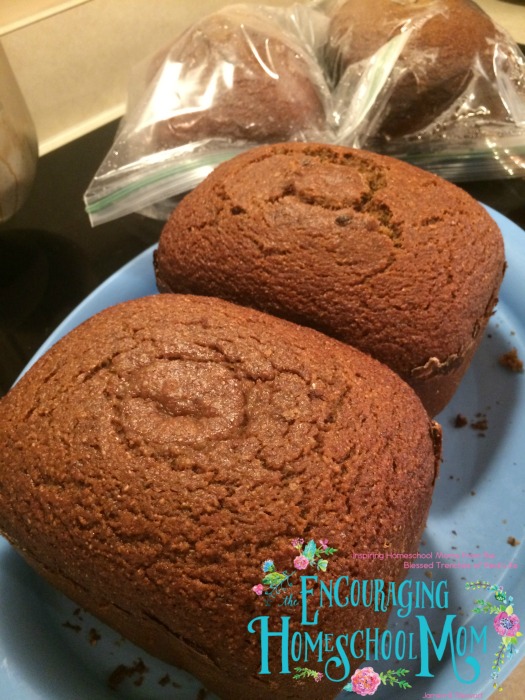 Here is my Amazon link for the Breadman Bread machine that I have. I also found a Oster bread machine at the Goodwill for only $2.99 last fall. It works wonderfully! Keep your eyes open at the Thrift Store to snag a bread machine deal too!
You can change this banana bread recipe up pretty easily. I've had times where I've run out of bananas, but I still need to make some quick breads. I've substituted apple sauce for bananas and made what I call an "apple sauce bread." I've also added in a handful of chocolate chips or chopped walnuts to the banana bread version as well. Play with it and make it work for you!
Jamerrill's Banana Bread in the Bread Machine Recipe
Both the Breadman and Oster Bread Machines have a "Quick Bread" or something similar setting. I use this setting (usually around 1.5 hrs long) for this banana bread. When the bread machine beeps I insert a fork into the top of the banana bread. If I pull it out clean that generally means the bread is completely done baking. If I pull the fork out and there's some uncooked dough, I set the bread machine to "bake only" for an additional 10-minutes.
Layer these ingredients in the bread machine pan in order
I spray my bread pan with unstick spray
I add in one cup of milk
1/4 cup of oil
4 eggs
1-2 cups of mashed bananas (2 cups is perfect. I've made it work with 1 cups many times though)
1 cup sugar (sometimes I use 1/2 brown sugar and 1/2 white sugar)
Add in a handful of any additions such as chocolate chips or chopped walnuts
3 cups flour (In the pictures above I used whole wheat flour. In today's video, I used white flour because that's what I had on hand. I like to use 1.5 cups whole wheat and 1.5 cups white flour when I have both available)
2 tsp baking powder
1 tsp salt
Once the bread is spinning on the easy bread cycle, I like to use a rubber spatula to go around the sides of the pan to keep any dough from sticking. I use not to do that, and it can ruin an entire loaf.
Easy Banana Bread Recipe for the Bread Machine Video

Click here to watch the full Easy Banana Bread Recipe for the Bread Machine Cooking Vlog!
Don't forget to grab the FREE MEGA FREEZER MEALS PLANNING PACK!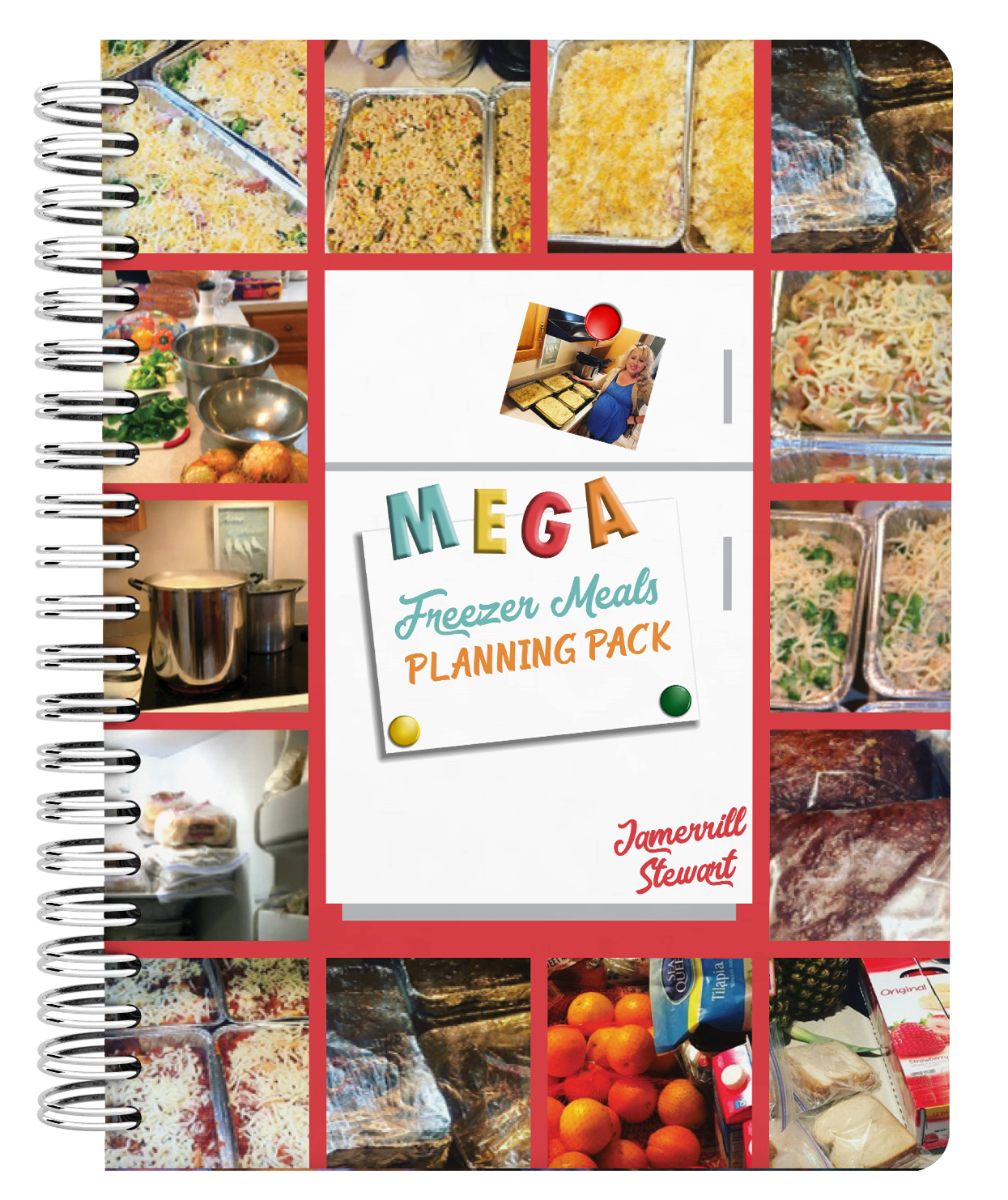 I've created a free mega freezer meals planning pack to help you plan your next freezer cooking day! It's 8 pages of freezer meal planning goodness!!
What's included in the Mega Freezer Meals Planning Pack
Freezer Inventory
Plan Your Freezer Cooking Day – Phase One
Plan Your Freezer Cooking Day – Phase Two
Weekly Freezer Meal Planning
Monthly Freezer Meal Planning
Freezer Meal Labels
Family Favorites Freezer Meals Recipe List
What To Freeze/What Not To Freeze – Reference Page
Get your Mega Freezer Meals Planning Pack here, today!