TWO Large Family Moms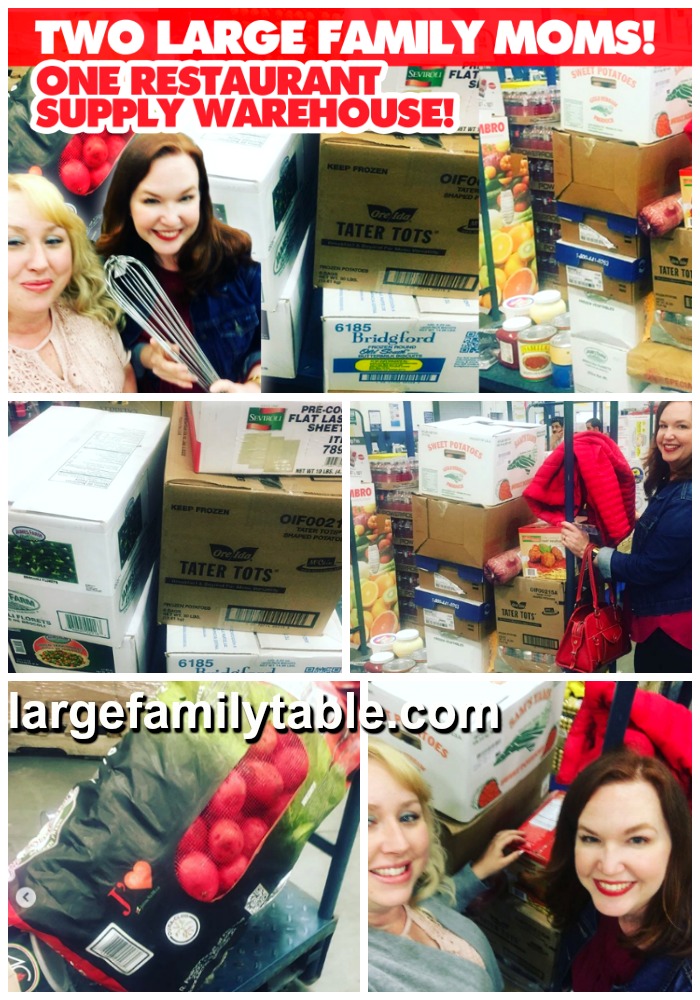 You'll be so proud of me! I finally made it to a huge restaurant supply store for some REAL large family grocery shopping!! I spent the day with my friend Ashely from LargeFamilyManagement.com (subscribe to her NEW Large Family Management YouTube channel!) she's just getting started so let's give her some great support). Ashley shows me the ropes of shopping at Restaurant Depot. I left with two full buggies and spent right around $450! It was lots of fun and I can't wait to go back and do some big-time big family shopping!!
Click here to watch the full TWO Large Family Moms + ONE Restaurant Depot Supply Warehouse vlog!
Will There Be A Haul Video?
^^^ that's the big question I've received several times on this video. SADLY I was really worn out that weekend from tons of stuff going on in real life (had been a busy week with work as my last vlog shows…then this day trip…then I flipped around to go out of town for a family visit). I didn't end up filming a haul for this big shopping trip. However, I found a location closer to my house and will be going again next week!! I'll get a haul filmed for that one 🙂