Jamerrill's Beans, Rice, and Cornbread Recipe | Large Family Style!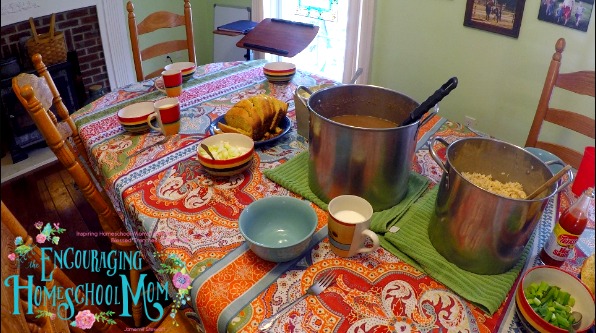 I shared a picture on Instagram a few weeks ago with my weekend meal plan. I mentioned how I was making a large pot of beans, rice, and corn bread per my husband's request. Several moms asked me for a cooking vlog with how I cook my beans, so here you go Jamerrill's Beans, Rice, and Cornbread Recipe | Large Family Style!
Original from Instagram, "Weekend meal plan –> I spent this morning cooking ahead for this weekend. That burns calories, right? ? Competed or in process so far: two loaves of banana bread in the bread machines (for kid snacks + fruit), two pans of cornbread from the oven (to go along with dinner), three loaves of French Toast (for Saturday/Sunday breakfasts), large pot of beans & large pot of rice (requested by hubby as a favorite and quick no brainier large family meal for a busy weekend — we're chopping up and stacking some fallen trees ???). For my #trimhealthymama adaptations I made Ezekiel bread French Toast for myself. I'm also working on eating down a #slowcooker full of my cabbage soup (recipe on the blog for that. Can be either a #fuelpull #smeal or #crossover depending on how you swing it). WHAT'S YOUR WEEKEND MEAL PLAN?"
In the video I'm using Pinto Beans and Brown Rice. I also share my Breadman Bread Maker and my bread maker that I found at the thrift store for $3.
Beans, Rice, and Cornbread Vlog
Here are more recipes from my kitchen!