Thrift Store Haul: $3 Bread Machine, Name Brand Kids Clothing, Homeschool Chapter Books, + More!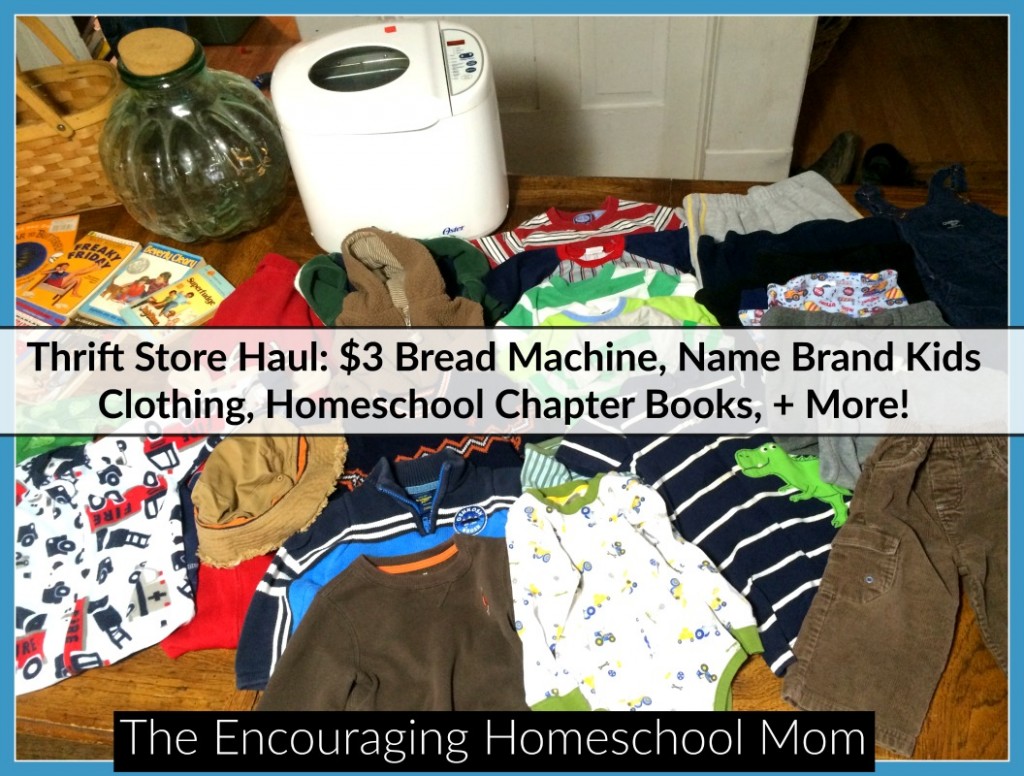 I shared on Instagram that I had a thrilling thrift store haul the other week. Several ladies asked me to share my full thrift store haul. Below you will find a break down of all my great finds.
My goal for going into the thrift store on this particular day was to find Daniel several new 18-24 month outfits. As you'll see below I hit the name brand kids clothing jack pot and more!
Thrift Store Haul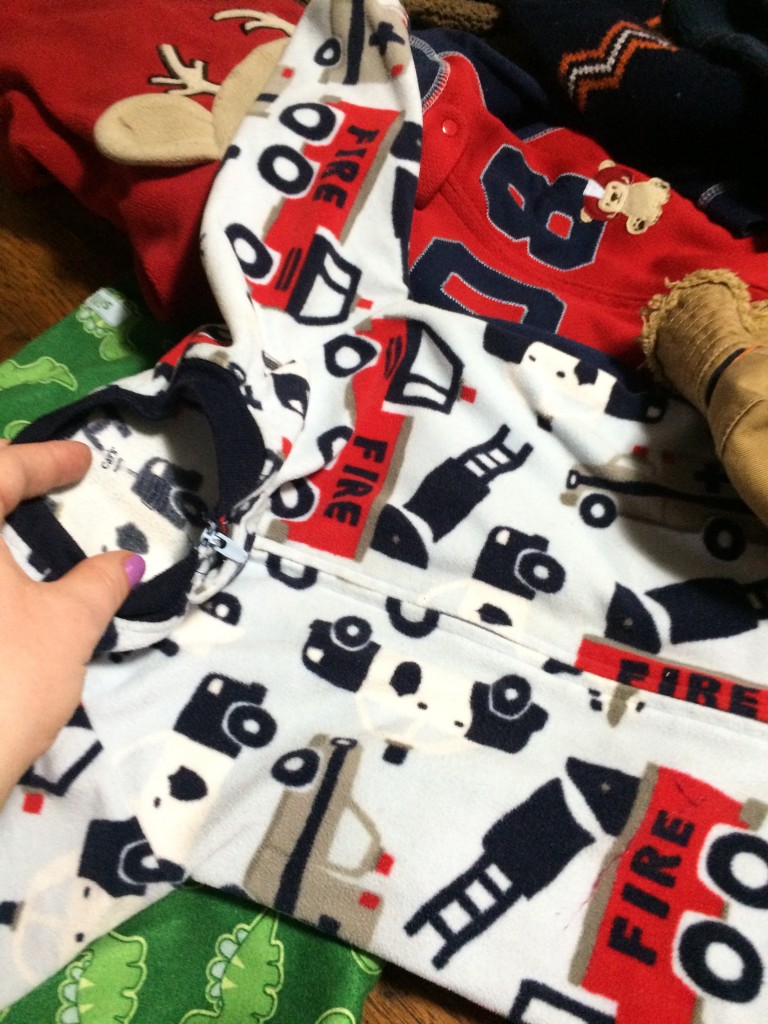 I found 4 Carter's or other name brand 18-24 month sleepers for Daniel. I love putting little ones in these footed jammies.
I also found him this cute dinosaur romper (I love rompers, too!), and 6 additional t-shirts in 18-24 months sizes.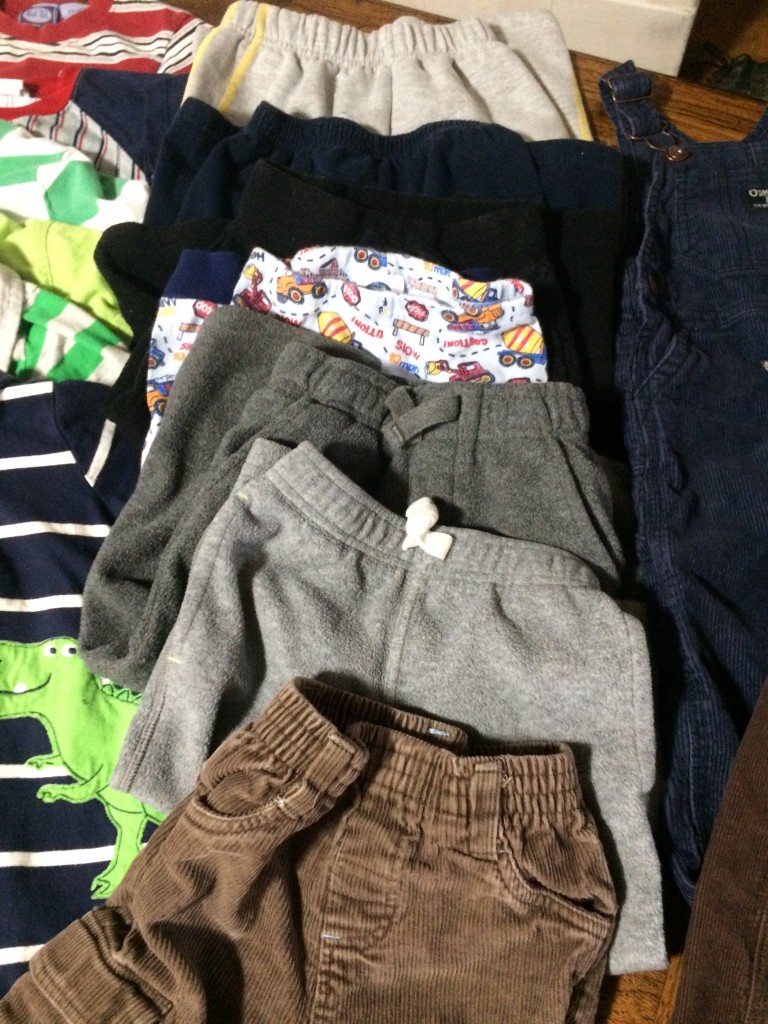 7 new pairs of pants many Old Navy or OshKosh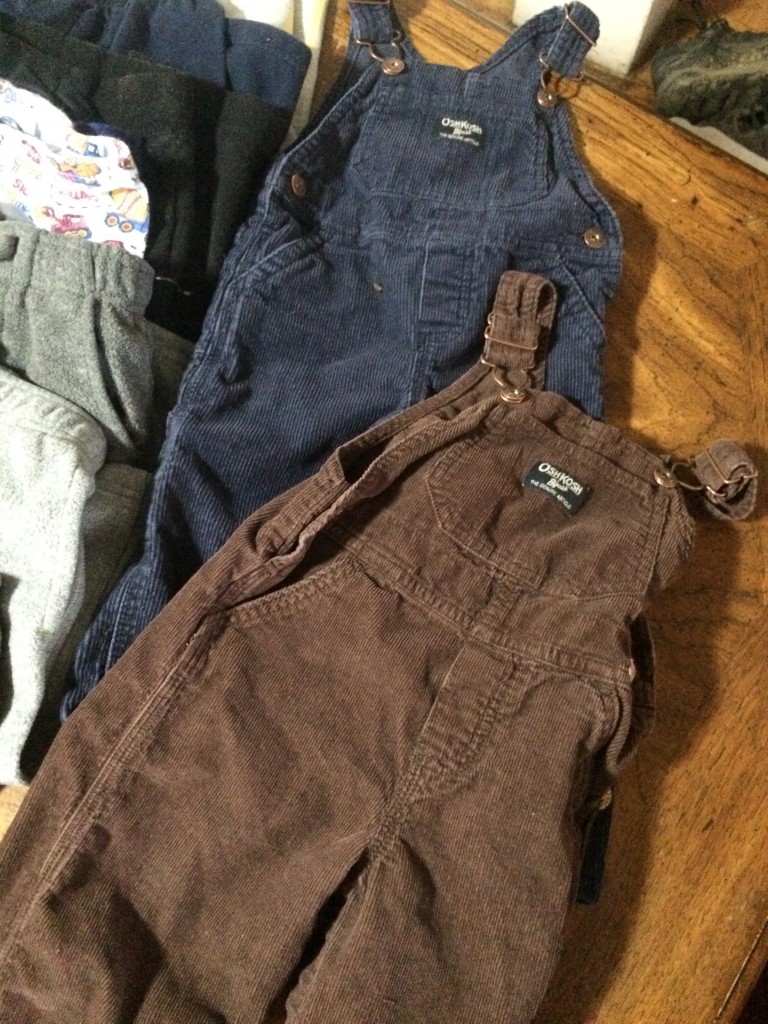 And speaking of OshKosh I found two cute corduroy overalls for him in brown and navy blue.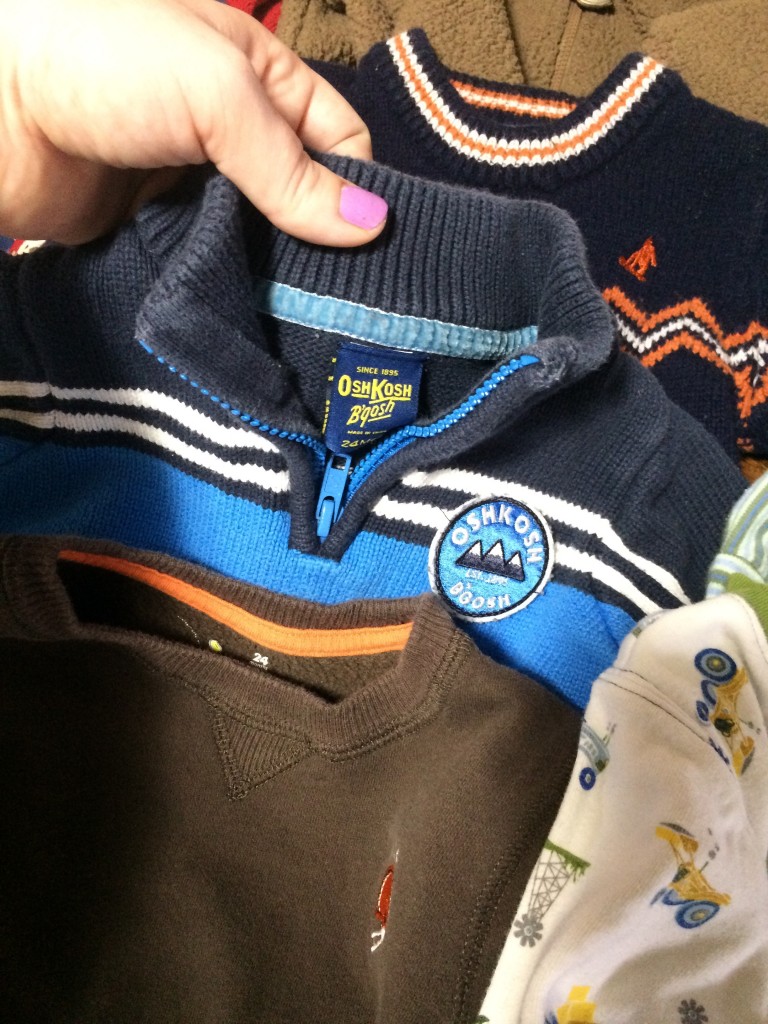 And lastly for baby Daniel I found 7+ long sleeve sweat shirts, sweaters, and a little bear jacket. Total I found him over 27 articles of clothing for $1 a piece!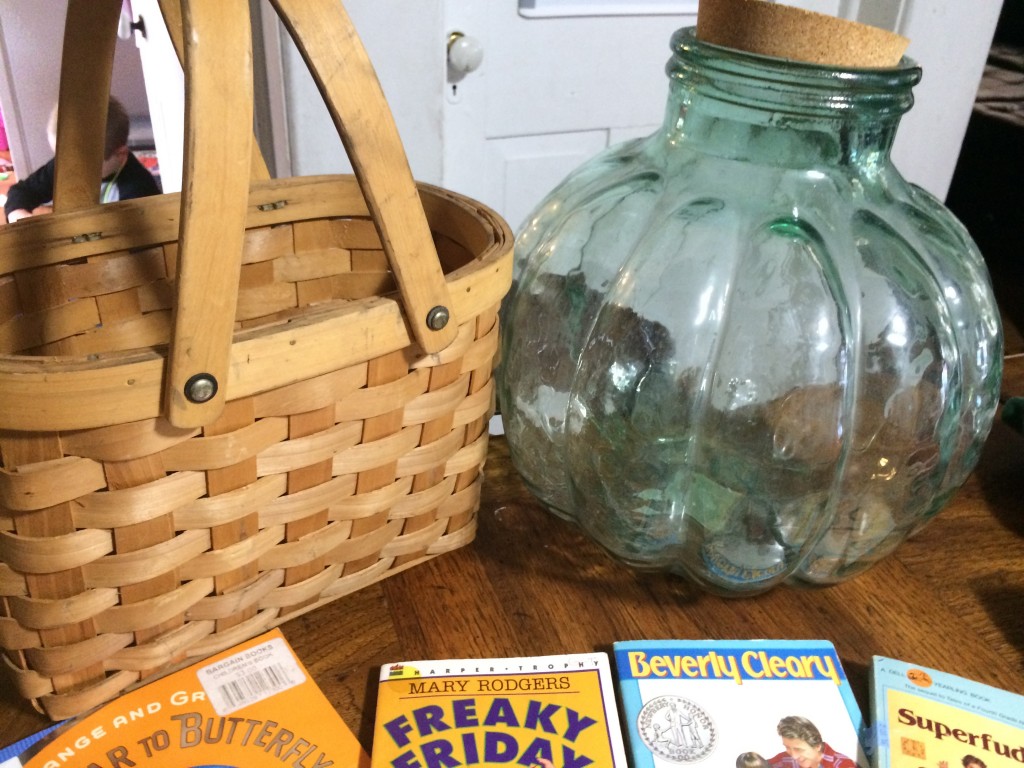 I found myself a lovely basket to hold more books, of course. Also the fun glass piece shown above. There's some different shelving options at the new house and I just know it'll make my heart happy every time I look at this new glass decoration.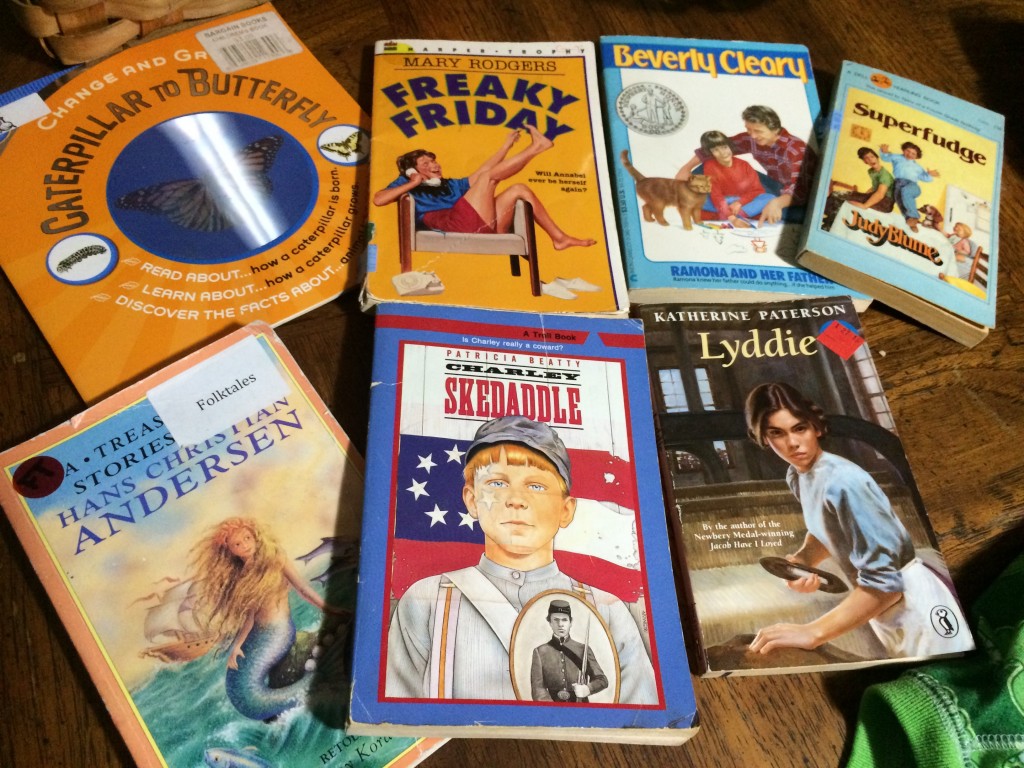 And now onto the book haul! I just can't let potential good books sit in the thrift store. This is how I've slowly and very frugally built our home library over many years. This time I found (and these are my Amazon affiliate links):
I spent about $3.50 total for all 7 books. New books are always thrilling 🙂
Not shown in these pictures is the *new to me* bread machine I found for only $3.99! There was an electrical plug at the thrift store and I plugged in the machine and tested out all the cycles. Also not pictured are two new tall kitchen counter top height chairs that I found for $14.99. Those will go perfect at the new house!
Full Thrift Store Haul Vlog on YouTube