In this large family grocery haul, momma here is going out of town and working for up to 5 days! Because of this, I go do a quick grocery shopping haul for our large family. I only go to Sharp Shopper grocery outlet and get tons of junk food as well as healthy food including yogurt, snacks, quick and easy meals, cereal, and more! Sharp Shopping makes grocery shopping on a budget simple for this large family momma.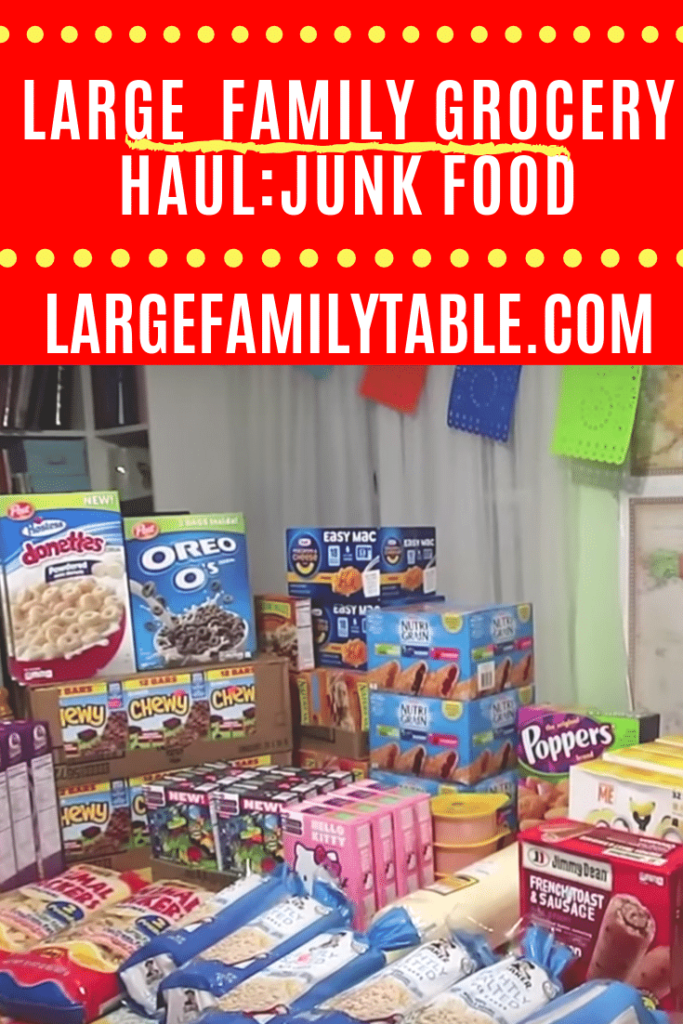 Naomi and I are taking off to the 2:1 conference in D.C. where I am speaking for three days then I need to take 2 whole days to bust out my getting scarier by the minute to do list. I haven't been gone since May so there are no breakfast freezer meals which means I need to get something for my people to eat while I'm gone. If you're looking for the pure and holy, organic haul then this is not the one for you. Lots of treats and convenience foods.
9 cases of yogurt
6 frozen pizzas
3 boxes sausage on a stick
4 boxes sausage biscuits
4 boxes waffle sticks
4 boxes Angus steak and cheese sliders
6 pkgs rice cakes
2 bags animal crackers
4 boxes Hello Kitty gummies
8 boxes Ninja Turtle gummies
4 pkgs sliced turkey
11 lb roll of provolone cheese
1 box cream cheese jalapeno poppers
3 family size boxes of NutriGrain bars
2 family size boxes of Easy mac n cheese
2 cases of sweet n salty granola bars (24 boxes)
2 cases of brownie chewy granola bars (24 boxes)
2 boxes powdered donut cereal
1 double box Oreo-os cereal
4 boxes sprinkled donut crunch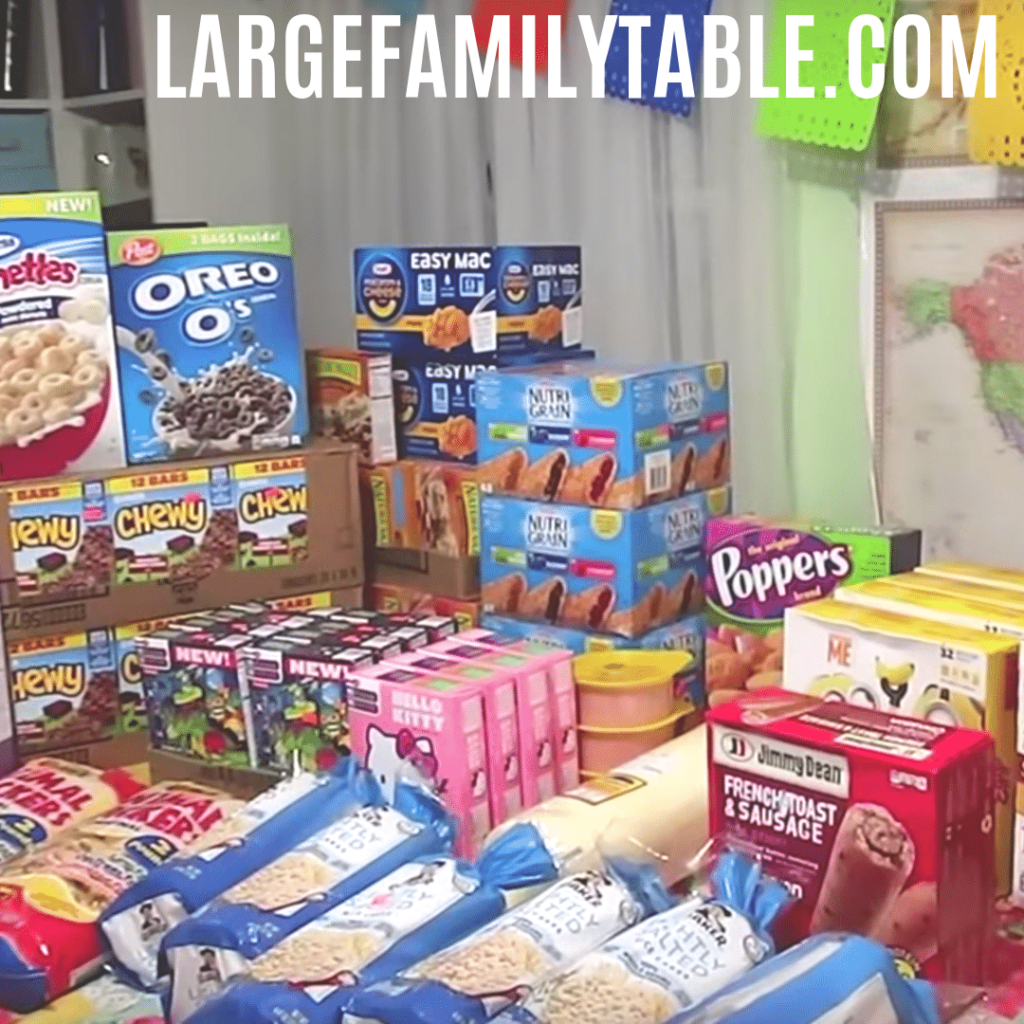 Total for this large family grocery haul junk food is $334 and some change.
This ends up being a little pricey for a grocery haul but it's still not terrible considering it's mostly convenience foods for when I'm out of town. We all know how much convenience foods add up quickly.
Want more Sharp Shopper Hauls?