Sometimes you want to be the fun mom and let the kids eat cookies for breakfast. Then you realize you should feed them healthy options and being the fun mom is overrated. What if you could be the fun mom and have your kids eat healthy? Carrot cake breakfast cookies meets the criteria for healthy while upping your fun mom points. Bonus points that if no one is the wiser but you.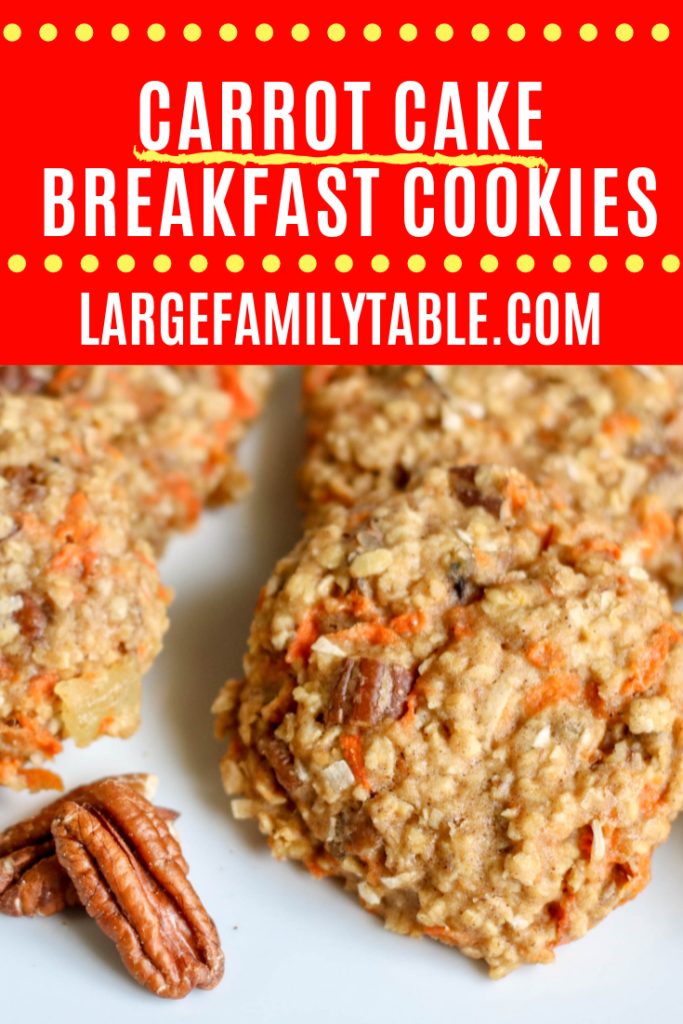 Whipping up these carrot cake breakfast cookies is fast and easy. If you want to make it super simple, buy the carrots already finely shredded. If you want to be frugal, buy bulk carrots and shred yourself. I know that different days call for different hats so no judgment no matter which one you choose.
Mix all the dry ingredients together in one bowl. Mix all the wet ingredients together in a different bowl. If I'm doubling or tripling the recipe for freezing, I use the stand mixer for mixing the wet ingredients. Combine together.
Using a large scoop, place on cookie sheet then flatten with a spoon or the back of your hand. Bake, cool, and enjoy. Seriously, it's that easy. Cool completely then freeze if you want. Place parchment slices between the cookies or flash freeze individually to make grabbing one at a time easy. Microwave for 15-30 seconds to unfreeze and warm up.
Print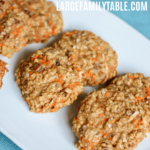 Carrot Cake Breakfast Cookies
Author:

Prep Time:

10 mins

Cook Time:

15 mins

Total Time:

25 minutes

Yield:

12-15 cookies

Category:

Breakfast

Method:

Oven
---
Description
Want to be the fun mom who lets their kids eat cookies for breakfast? You can with these healthy carrot cake breakfast cookies!
---
Ingredients
1 cup quick-cooking oats

1 cup all-purpose flour,
1 teaspoon baking powder
1 teaspoon cinnamon
½ teaspoon salt
¼ teaspoon ground ginger
1 ½ cups shredded carrots
1 cup chopped pecans
¼ cup dried pineapple, chopped
¼ cup unsweetened coconut flakes
1 teaspoon vanilla
½ cup maple syrup
1 egg
¼ cup melted butter

---
Instructions
Preheat oven to 350 degrees. Prepare a large baking sheet with parchment paper.

In a large bowl, combine oats, flour, baking powder, cinnamon, salt, and ginger. Add the carrots, pecans, pineapple, and coconut.

In another bowl, whisk together the vanilla, syrup, egg, and butter. Pour the wet ingredients into the bowl with the dry ingredients. Stir until completely combined.

Use a large scoop (about ¼ cup) to evenly divide the batter, placing about 1 inch apart on baking sheet. Flatten each portion with the back of the scoop or the palm of your hand to about ¾ inch thick.

Bake for 15 to 18 minutes or until the edges are golden. Cool on the baking pan for about 10 minutes before transferring to a cooling rack.

Store in an airtight container in the refrigerator for up to one week. To heat, microwave each cookie for 15 to 30 seconds depending on the wattage of the microwave.
---
Notes
Makes 12 to 15 cookies.
Keywords: breakfast, oven, cookies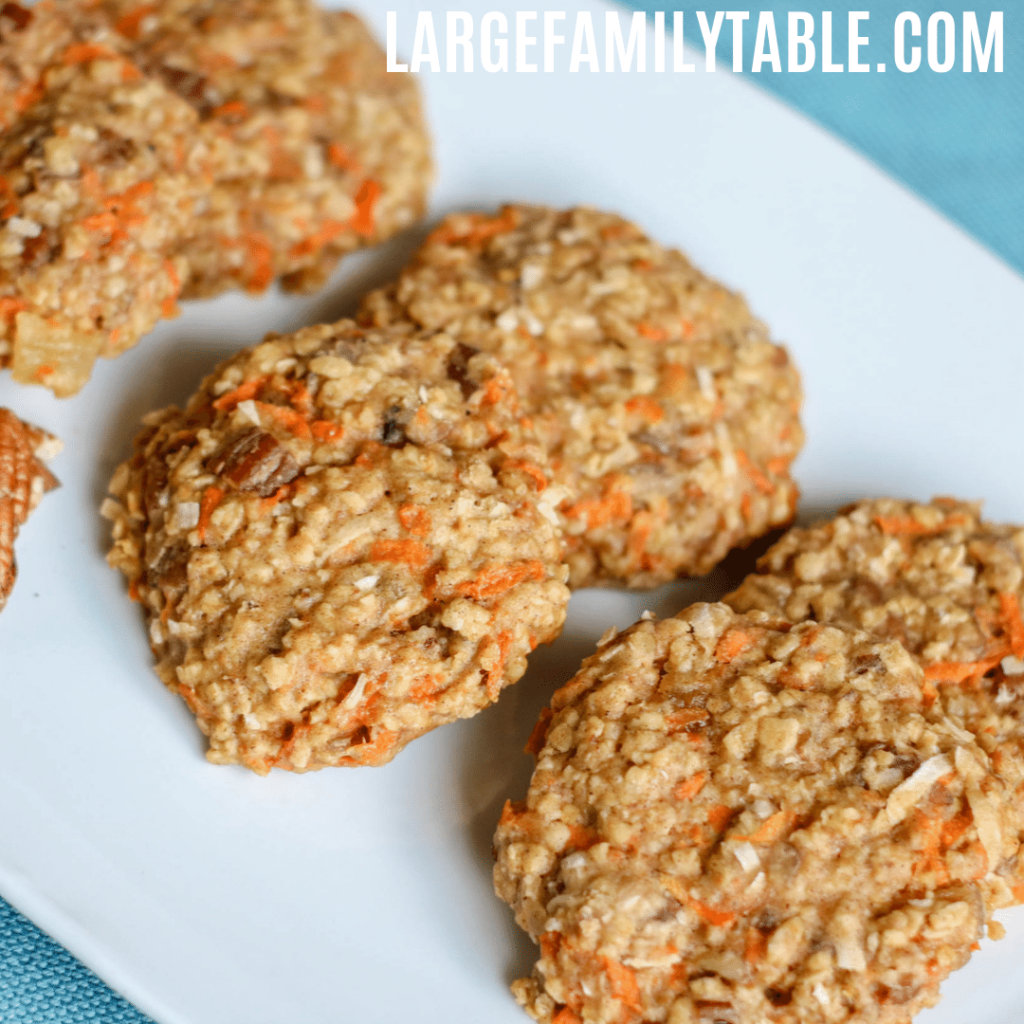 Now you can have cookies for breakfast guilt free. The kids will think your the best mom in the world while you will know they are still eating healthy. Does motherhood get any better than that?
Want more breakfast recipes?
Three Big Breakfast Cookies Recipes