I've been sharing my applesauce muffins in various freezer meal videos over the years. Today, finally – praise the Lord and pass the chicken, I've written out my most recent recipe for applesauce  muffins. I've also included my Pumpkin Nut Muffins recipe.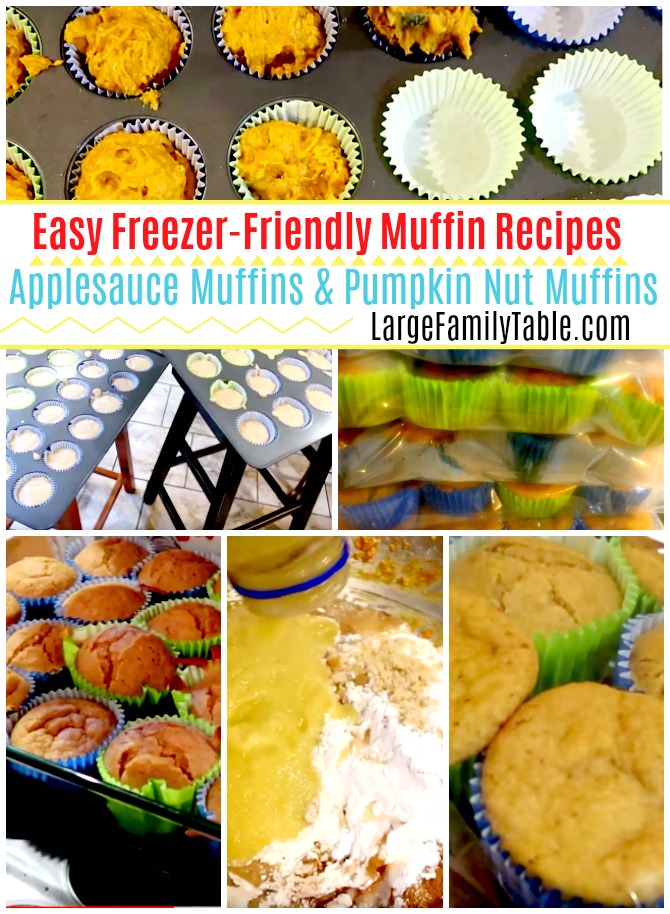 On my last freezer cooking day where I made 25+ Make Ahead Breakfast Freezer Meals I made 4 dozen applesauce muffins and 4 dozen pumpkin nut muffins. My family have eaten these for quick large family breakfasts and as a fun snack. My people love muffins. If you have muffin loving folks as well then this applesauce muffin recipe and pumpkin nut muffin recipe are perfect for you to cook in bulk and fill your freezer. 
This muffin recipe will work with just about any fruit you have on hand. Pears, blueberries, tomatoes, you name it. I'm just kidding about the tomatoes. Don't make your family tomato muffins or you will have mutiny. Don't make them and invoke my name either or they will hunt me down. You don't want that and neither do I. Stick to good fruits that your family knows and loves. You can't go wrong. 
Print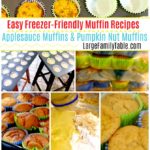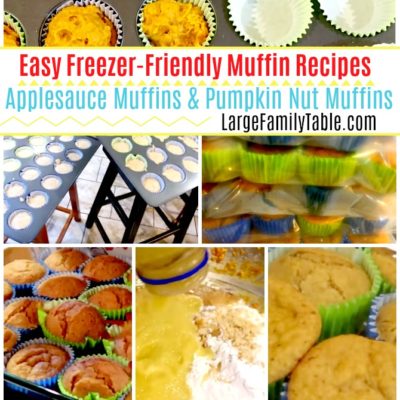 Easy Freezer-Friendly Muffin Recipes | Applesauce Muffins & Pumpkin Nut Muffins
---
Description
Are you looking for the easy freezer-friendly muffin recipes? Look no further with this applesauce muffin recipe and pumpkin nut muffin recipe. These muffin recipes make 6 dozen each and work wonderfully frozen for later.
---
Ingredients
Applesauce Muffins
6 cups flour

3 cups sugar

2 tbs cinnamon

1 tbs ground cloves

6 tsp baking powder

7 eggs

7 cups of applesauce (I use Walmart unsweetened applesauce in this batch)

1 cup oil

Makes 6 dozen applesauce muffins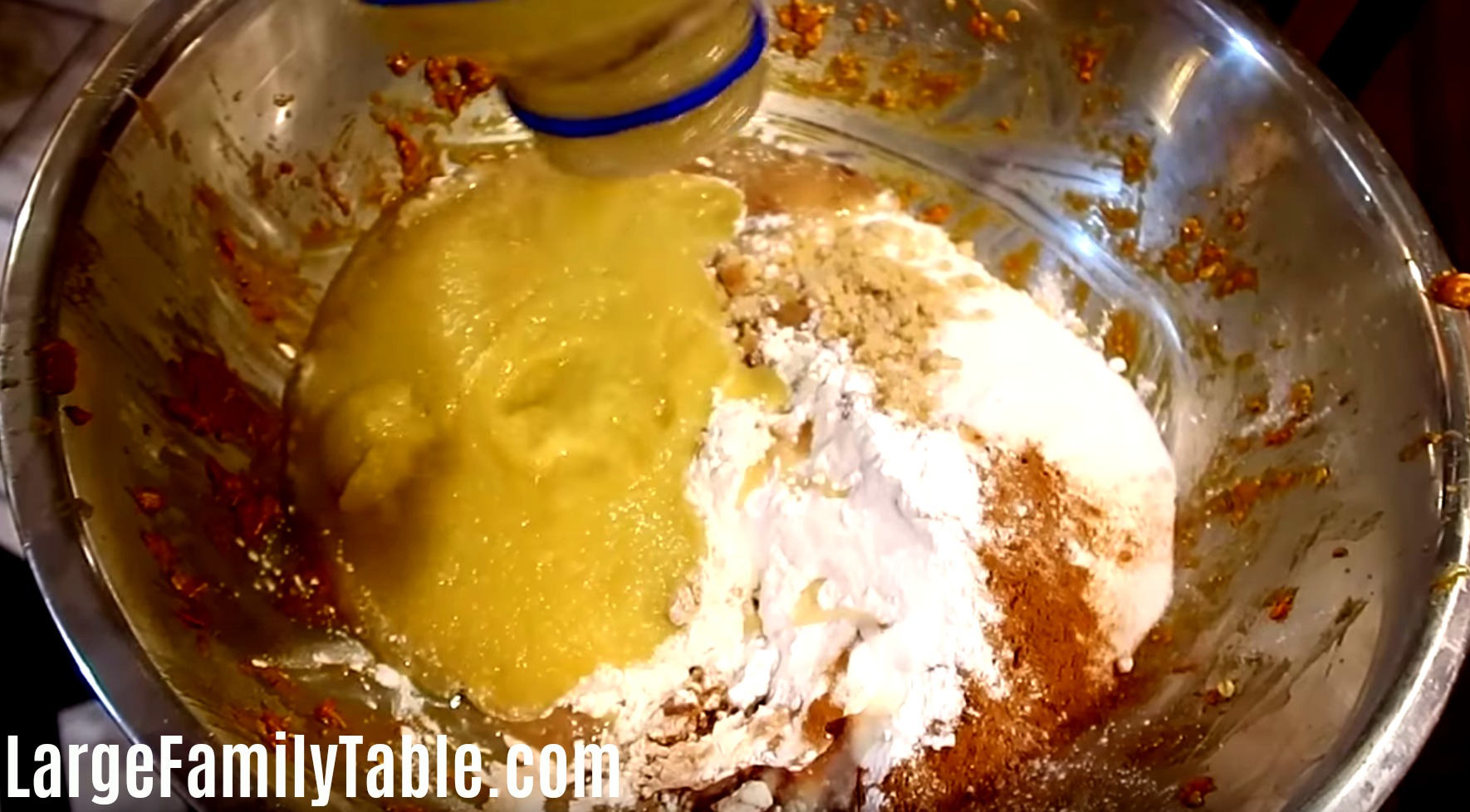 Pumpkin Nut Muffins
6 cups flour

3 cups sugar

1 tbs cinnamon

1 tbs nutmeg

6 tsp baking powder

7 eggs

7 cups of pumpkin

2 cups broken walnut pieces

1 cup oil

Makes 6 dozen Pumpkin Nut Muffins
---
Instructions
Choose which muffin recipe you are making, either applesauce muffins or pumpkin nut muffins.
Completely mix muffin ingredients in large mixing bowl.
Bake in preheated oven at 375 degrees for 20-25 minutes.
---
Notes
See these 12 dozen muffins made in this freezer cooking video!
FREEZER FRIENDLY DIRECTIONS
Let muffins cool completely upon baking.
Place muffins in labeled gallon-size freezer bag for up to 3 months.
When you'd like muffins just set the frozen bag of muffins out from the freezer into the refrigerator the day before. Once muffins are defrosted eat as usual and enjoy!
Keywords: Applesauce Muffins, Recipes for Applesauce Muffins, Apple Muffin Recipe, Freezer Muffin Recipes
If you enjoyed these applesauce muffins and pumpkin nut muffins recipe you might also enjoy my recipe for freezer fruit bread! This recipe includes blueberry bread, applesauce bread, and banana bread. xoxo You can make these as bread loaves or as muffins in case you have muffin devouring kids like I do! Yes and amen!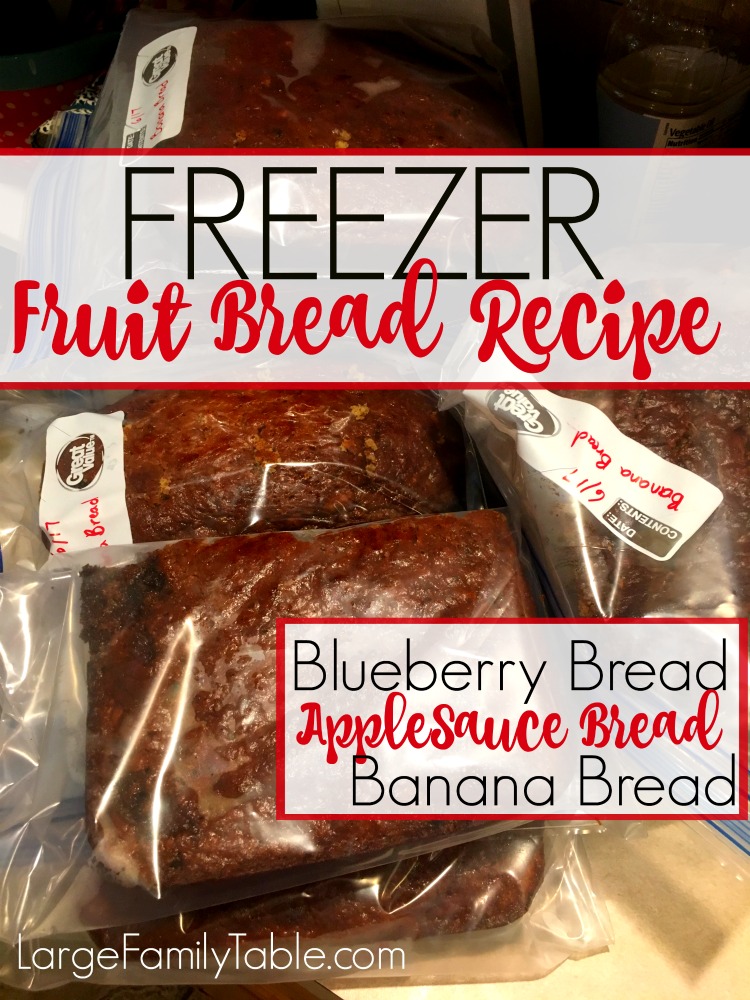 Check out the breakfast freezer pack for recipes, shopping lists, and more! Fill your freezer with loads of items for quick but healthy breakfasts that your family will love!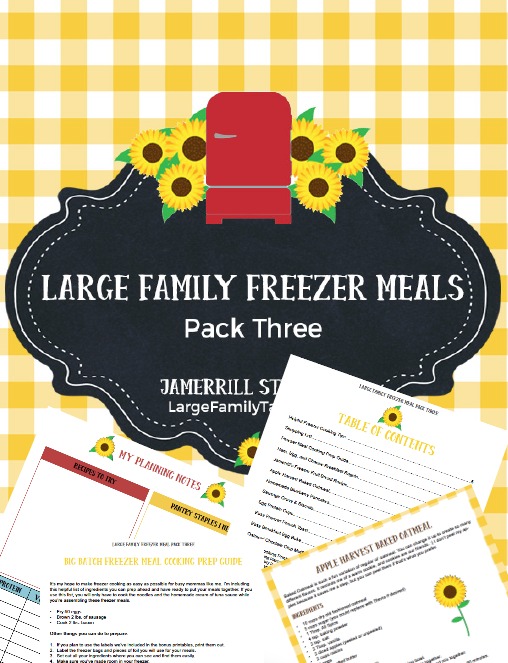 Check out these large family breakfast recipes as well!
Large Family Sheet Pan Pancakes
Large family Baked Eggs in the Oven
How to Cook Bacon in the Oven
Freezer Friendly Make Ahead Waffles