This post contains my referral link which helps support the work of this site. Here's my full disclosure policy.
Homeschool Read Alouds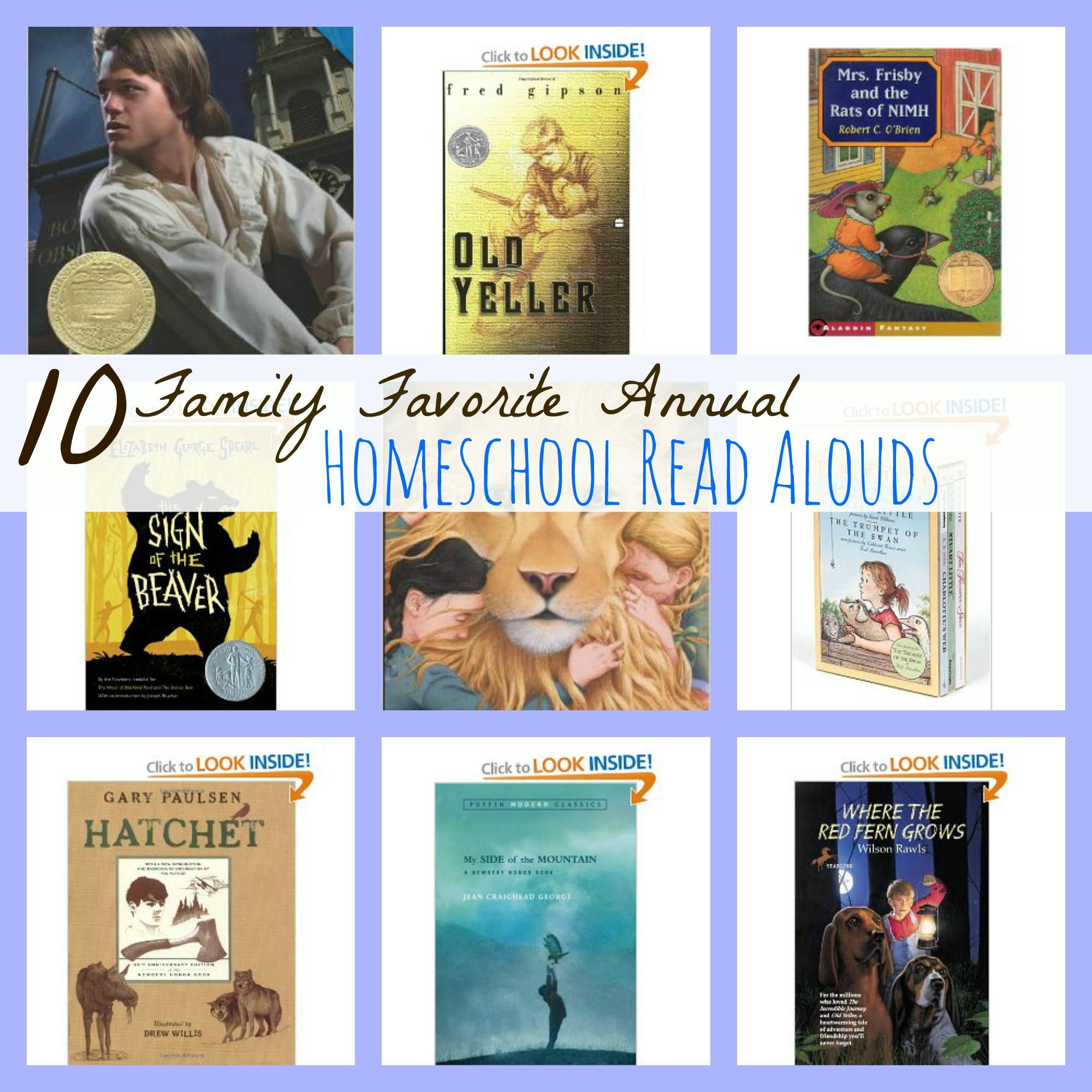 Read alouds are a huge part of our family learning.  We spend several hours most days lost in family read aloud time.  You can see what read aloud time looks like at our house.
I wouldn't trade our read aloud time for anything – priceless. Because we homeschool year round this allows us to keep read aloud time going, even through the summer months.   These are  books that we read every year together. I consider them family favorites that never get old. We also have fresh books that we read each year; that's another post.
Most of the  books listed below we've used to create literature lapbooks.  You should be able to find all of these books at your local library.
(There are actually more than 10 read a louds listed below. Because we own several of these books in one-book-volume sets; I've always counted them as one book in my mind. I'm just weird like that. 🙂 )
Favorite Homeschool Read Alouds
If you love this book be sure to check out the Where the Red Fern Grows Lapbook that we did!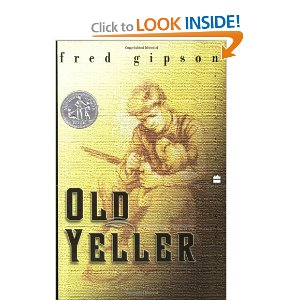 How many times have we laughed as little Arliss plays naked in the drinking water and cried when Travis has to shoot his ol' yeller dog? Old Yeller is a family favorite that is always welcome at our house. When I get Old Yeller out we usually clear the day and devour the entire reading in one long sitting. I am so thankful for the gift of homeschooling my children, that I have the privilege of enjoying these books with them.
We love the how-to and outdoors adventure of My Side of the Mountain.
My Side of the Mountain is the first of a trilogy which additionally includes: On the Far Side of the Mountain and Frightful's Mountain.
We love survival-type stories and really enjoy this book overall.  I heavily edit the first two chapters of Hatchet.
Our current copy of the complete 7 book set of Narnia is pretty pitiful. I've read this copy to the kids too many times to count over the years. I also have kids who read and reread this set independently.
As I've shared on Instagram, "Cookies and Narnia for bedtime read alouds. We've loved our 7-book-copy so well that it's held together with tape!"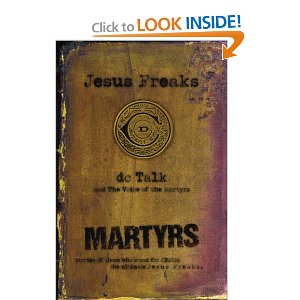 As a Christian adult my soul is fed by reading the testimonies of fellow believers around the world who still experience persecution and sometimes even the ultimate price of death for their faith.  As a Christian homeschooling mom it is of the utmost importance to me that I instill a faith-based world view in my children; that they will know a love for Christ as deep as these martyrs.
Jesus Freaks is a powerful read. It is also graphically descriptive. There are stories that I read in their entirety. There are also accounts which I alter the wording with wisdom. Even still, I read this book like a devotional to my family, choosing 1-3 stories each day that we cover.
We have worn the covers off of our E.B. White Classics! My littlest ones are just now getting into the series and even the teen and pre-teen will still listen in. 😉
What are some books that you find yourself reading often in your homeschool?