Homemade ornaments are the best kind of ornaments in my opinion. Yes and amen. You get super cute ornaments for your Christmas tree and fond family memories of making them. Next in our week of Christmas ornament crafts for kids is the nature related woodland birds ornament. These are super easy to make to put on Christmas trees or as gift package tie ons.
**Use special promo code HELLO20 to take 20% off your first order in the shop including the SUPER MEGA ULTIMATE Large Family Freezer Meals Bundle here!**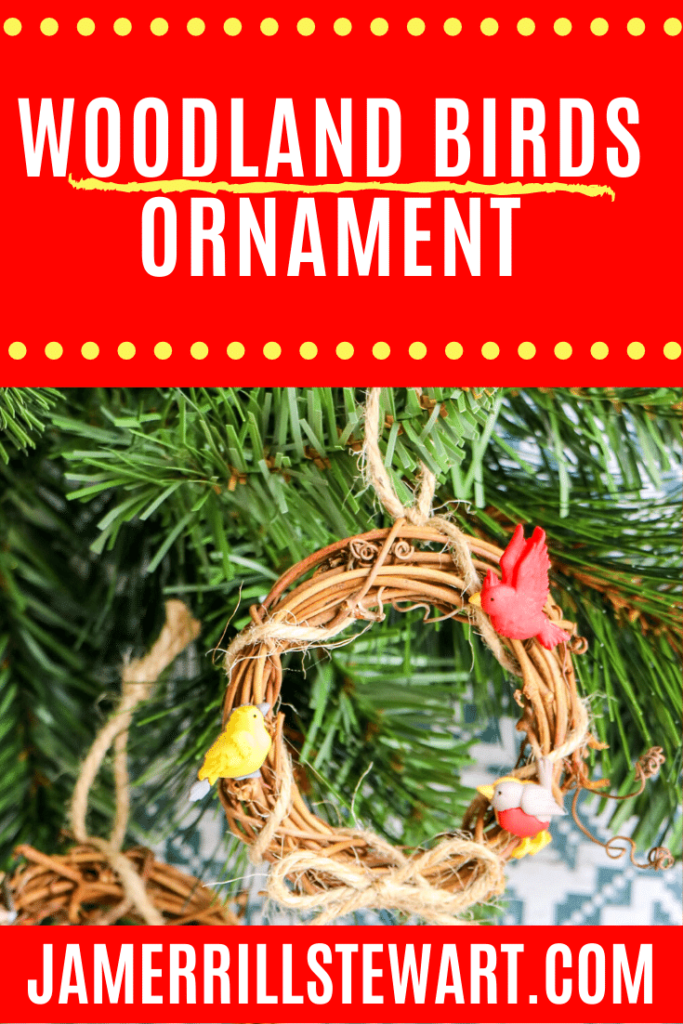 These ornaments are the definition of easy and cute. You do need to supervise the handling of the hot glue gun. No one wants burns for Christmas.
Wrap an approximately 8 inch long piece of jute twine around the grapevine wreath. Secure in place with glue. Place your bird buttons on the wreath where desired and glue in place. Twist a short piece of twine into a bow then secure on wreath. Finally, add another loop of jute or decorative ribbon on the top with hot glue. Boom! Done.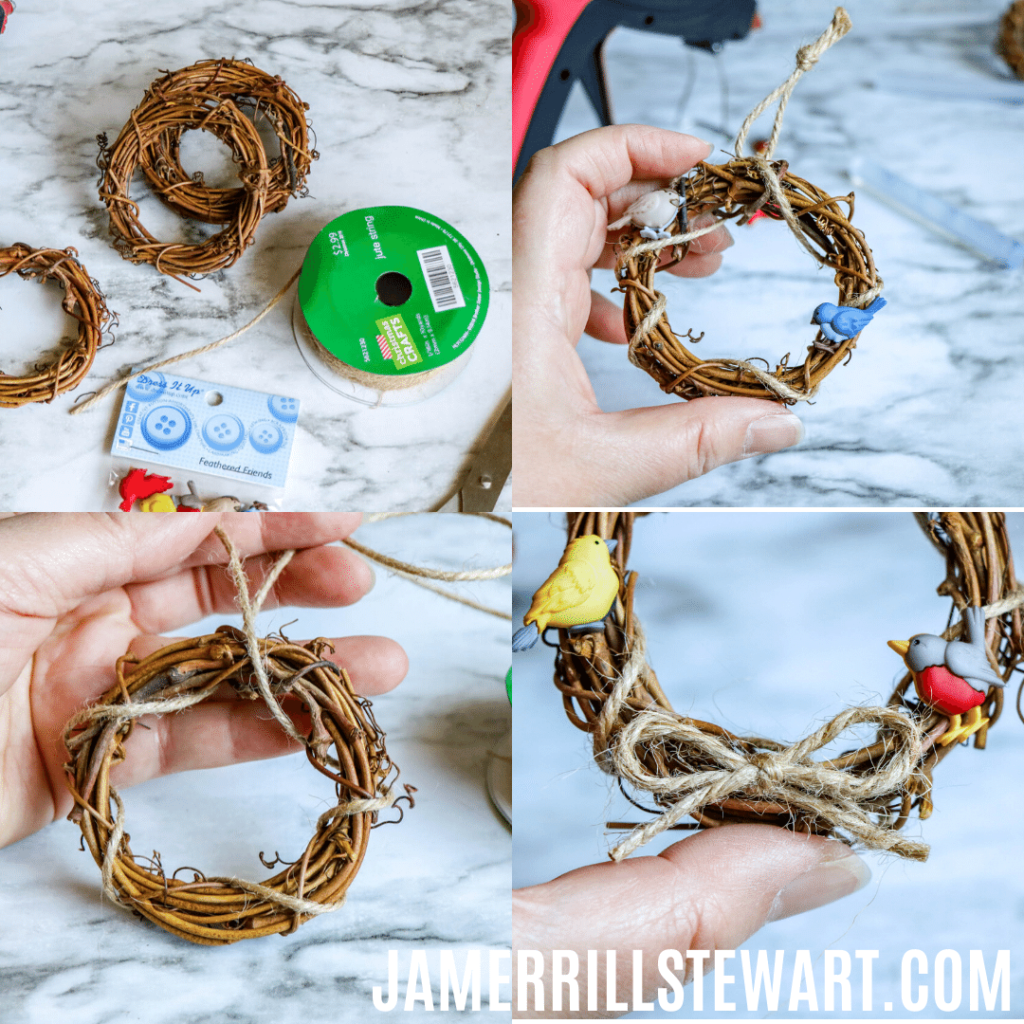 Print
---
Description
Make these fun bird ornaments to use on your Christmas tree or to tie onto packages.
---
Ingredients
grapevine wreath ornaments
jute twine
bird buttons
hot glue
---
Instructions
Wrap a piece of jute twine (approximately 8 inches long) around the grapevine wreath. Secure with glue.
Attach the birds in various places using the hot glue. Adult supervision is needed here.
Twist a short piece of jute twine into a bow and attach to wreath with hot glue.
Add an additional piece of jute twine or decorative ribbon as a hanger.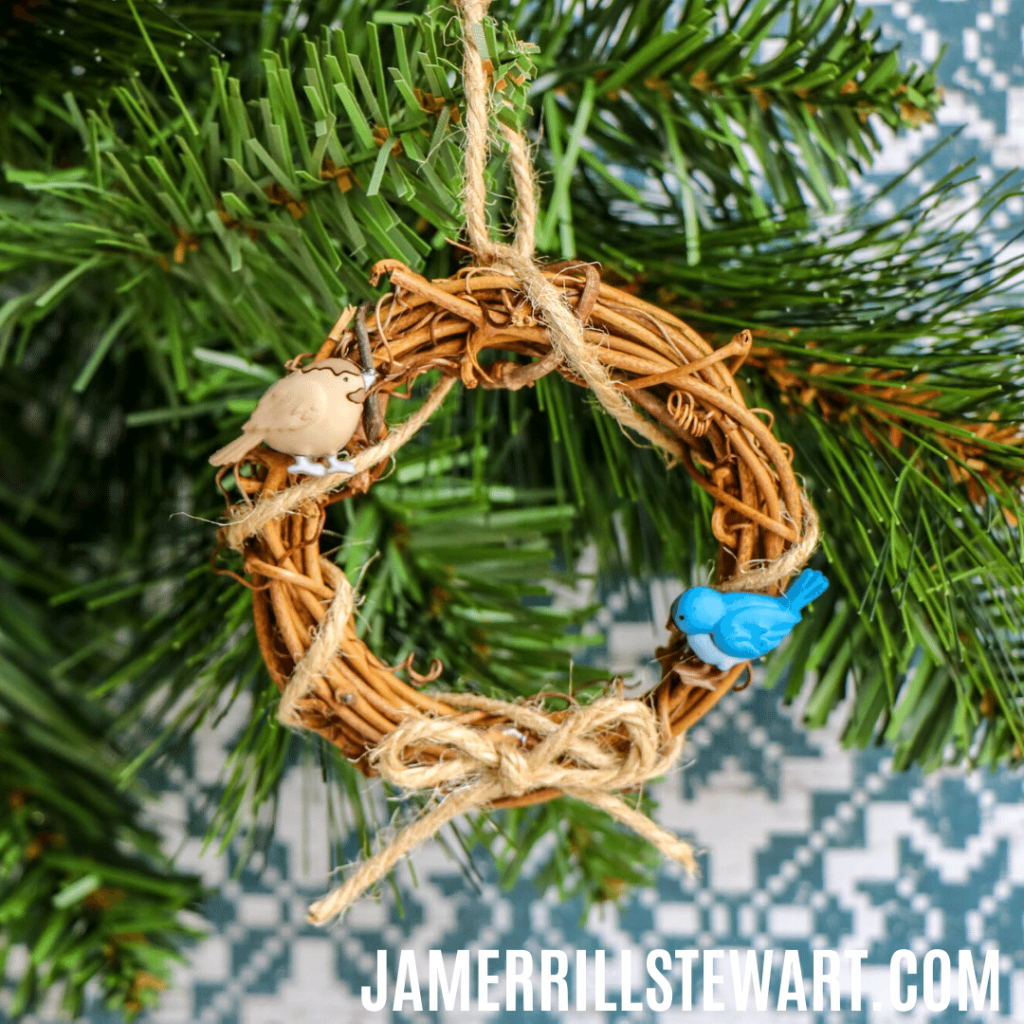 These cute little ornaments will look sweet on your tree or as package tie ons. While adult supervision is required for the hot glue, you can get the little people to help you twist the jute twine. It would be fun for fine motor work. You could also make this an older kids only activity. No judgement if you just can't manage little people for these ornaments. Every mama has different limits. Do what's best for your family and your sanity with no guilt. Yes and amen.
Check out the series!
Don't forget these fun homemade gifts!
Homeschool Christmas Crafts: Cinnamon Ornaments
Homeschool Christmas Crafts: Photo Tile Frames