These holiday candy cane mice could not be easier! Even some of your smallest helpers will be able to put together these sweet mice on their own – and all with craft supplies you probably already have lying around the house.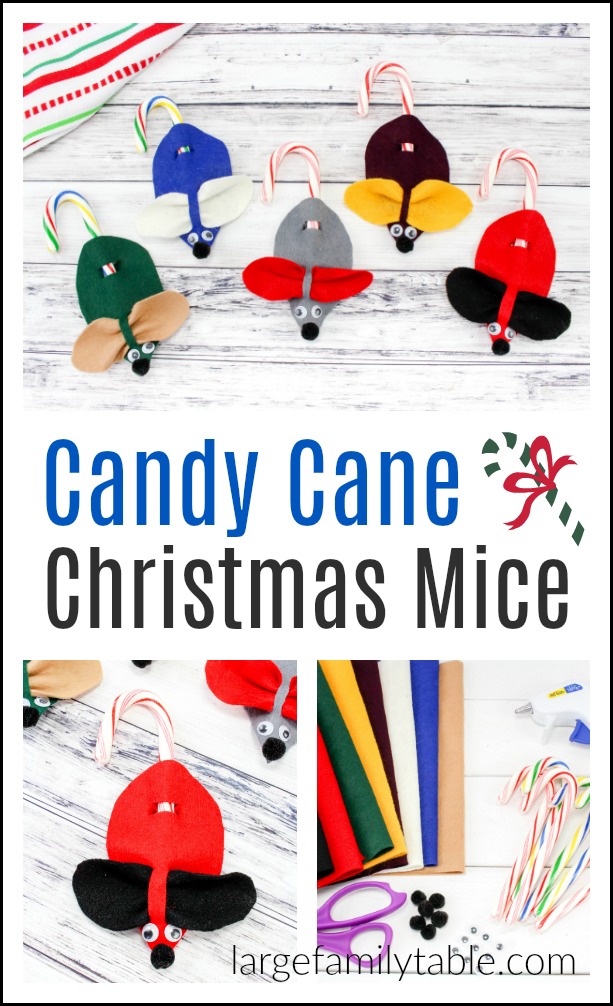 Holiday Candy Cane Mice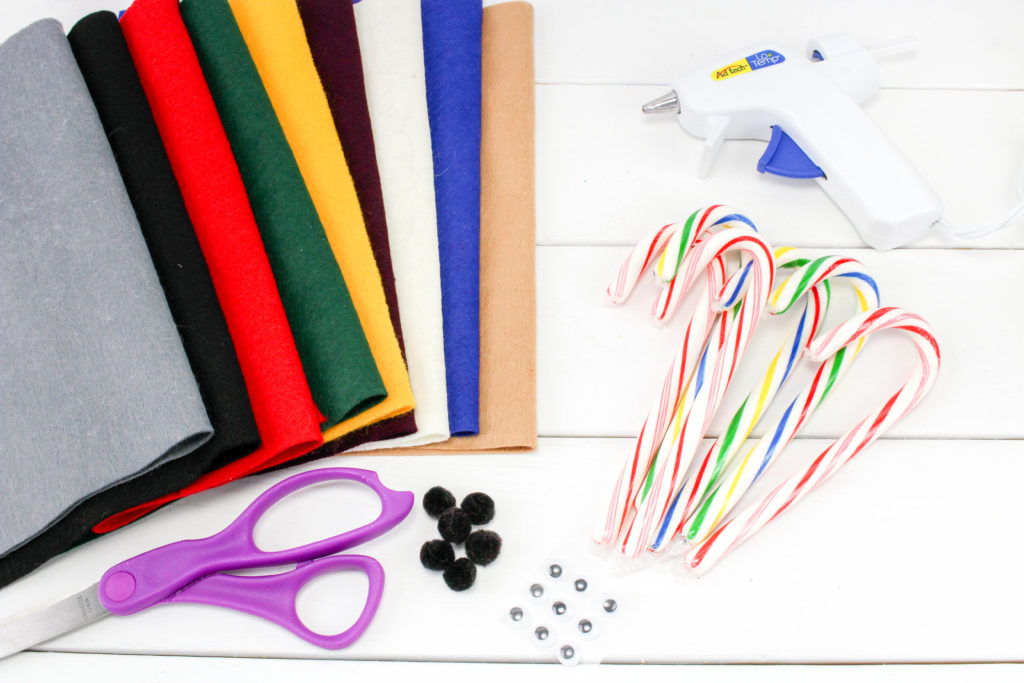 What's Needed
5 Candy Canes
7-8 Pieces of Felt, assorted colors
10 Small Googly Eyes
5 Small Black Poms
Hot Glue Gun
Scissors
Directions
1. Cut 5 tear-drop shaped pieces from different colors of felt. I made mine about 4 inches long and about 2 inches at the widest part.
2. Cut 5 ovals about 3 inches long from different colors felt.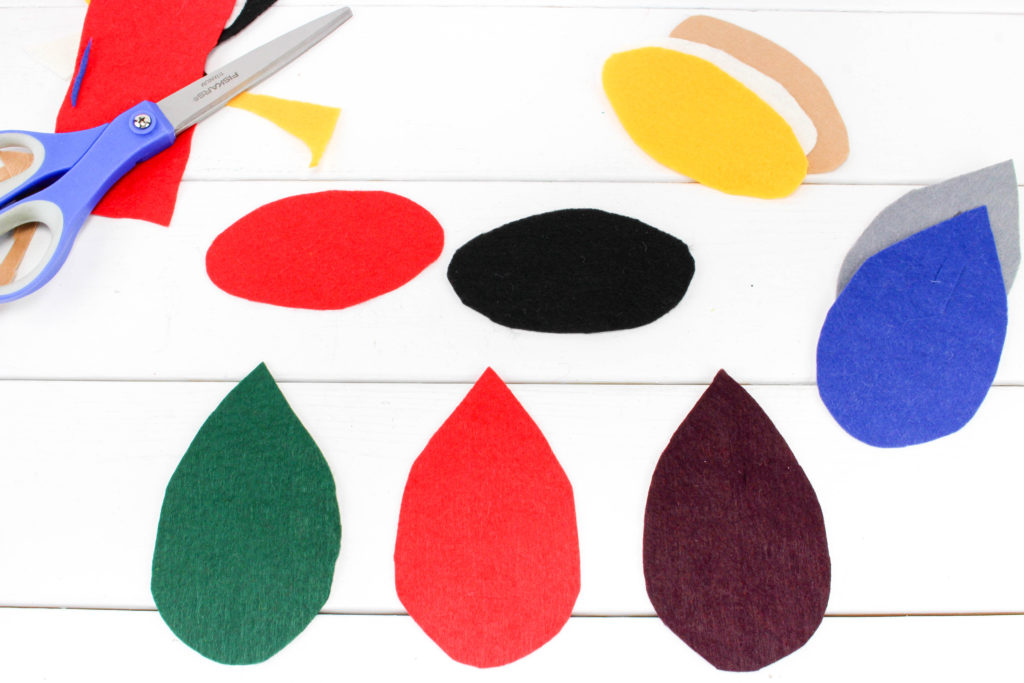 3. Fold the tear-drop pieces in half lengthwise, and cut 2 slits about a ¼ inch into the folded edge close to the top of the rounded end. Unfold it.
4. Now take the tear-drop pieces, and fold the pointed end under about 1 inch. Cut 2 slits about ½ inch in the center of the folded edge. Unfold it.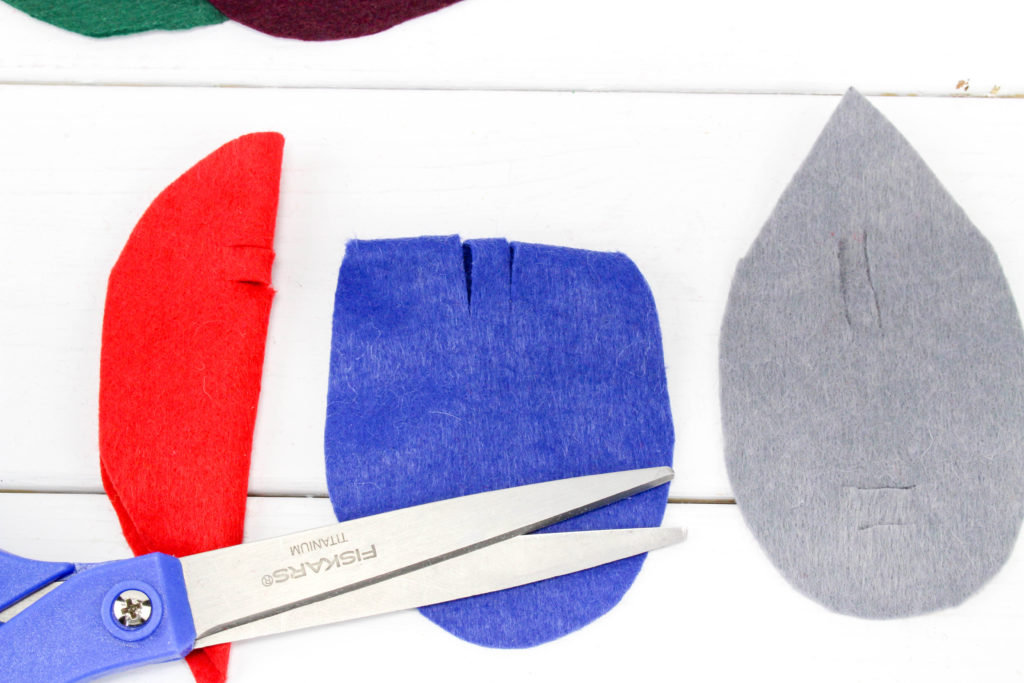 5. Take an oval piece and push it halfway through the slits near the pointed end of each tear-drop piece. These are the ears of each mouse.
6. Glue 2 googly eyes and a pom on each pointed end of the tear-drop pieces of felt.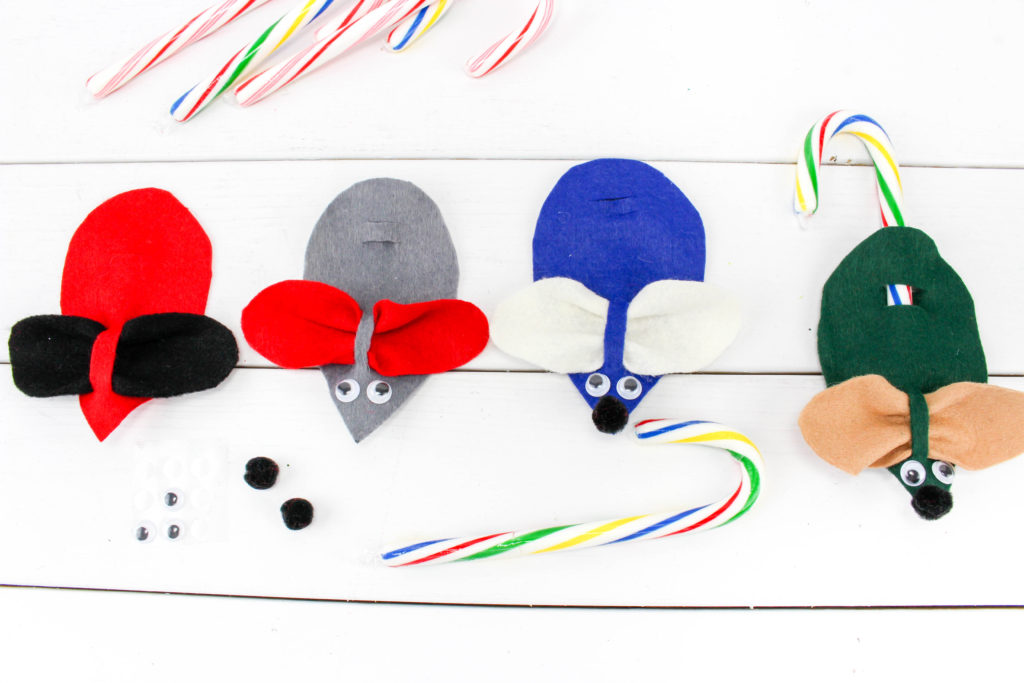 7. Stick a candy cane through the slits on the rounded end of each tear-drop piece. Glue the face end of each mouse down to the candy canes.
These fun holiday candy cane mice are great to pass out at school or hang on the tree! To make this craft even safer for little hands, you can use Elmer's glue instead of a hot glue gun. Just make sure and set it somewhere high from tiny people until dry.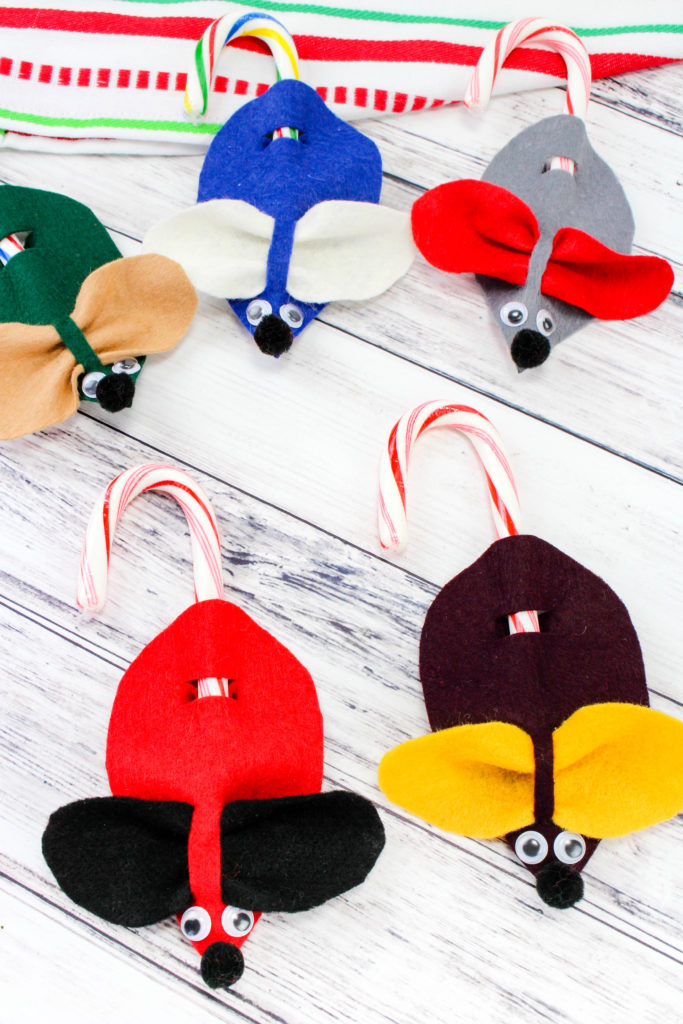 Have you started making holiday crafts yet?
Check out the Christmas Crafts for Kids series!