Exciting Homeschool & Household Unboxing and Haul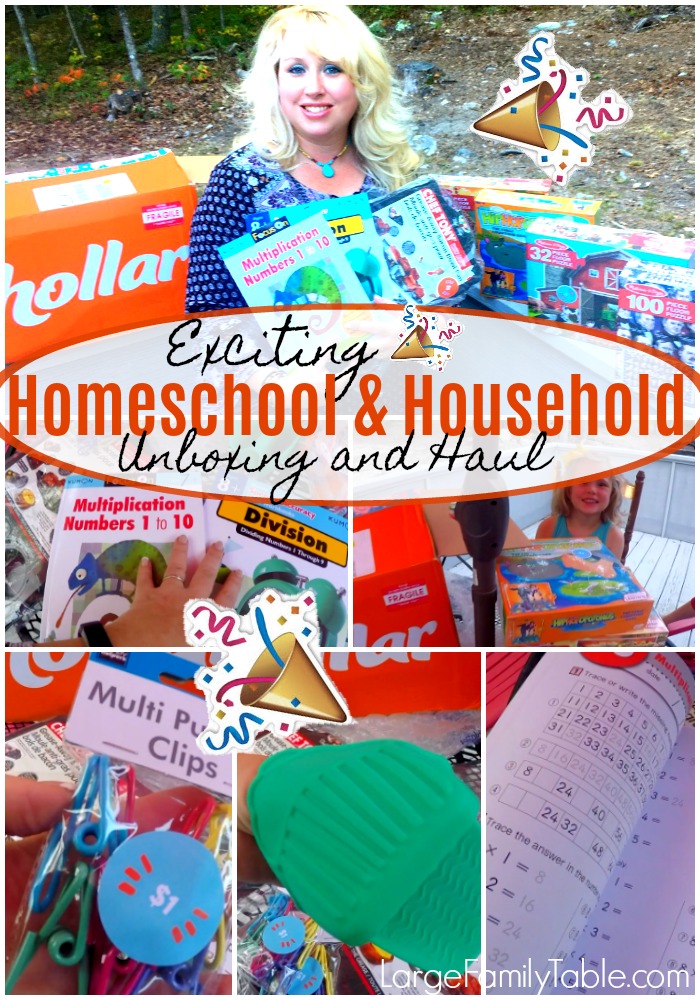 On YouTube today I have a super fun haul where I get CRAZY EXCITED unboxing a full box of homeschool and household goodies! I was able to grab Melissa and Doug quality puzzles for just $7 bucks, a huge math game the younger kids can play on the floor this winter for $4, homeschool math workbooks for $5, and more. There's also a 30% off coupon code for you guys in the description of the YouTube video!
In our homeschool, we love puzzles and games so the items I picked out at a huge discount were perfect. I'm a sucker for homeschool deals! And then the kitchen items I snagged were an extra bonus. Hope you guys love what we picked out (wait until you see the kids open their surprise!), and maybe pick out something fun for your family, too.
Homeschool & Household Unboxing
Click here to Watch Me Get 🎉 CRAZY EXCITED 😂 Unboxing Discount Puzzles, Workbooks, Kitchen Stuff & More!