Puppets are a great way to work on art as well as imaginative play. This Wookie Paper Bag Puppet is sure to please all the Star Wars lovers in your life. It's an easy craft using items you have around the house. Well, you may or may not have googly eyes around your house. If your family is anything like mine, you probably have plenty.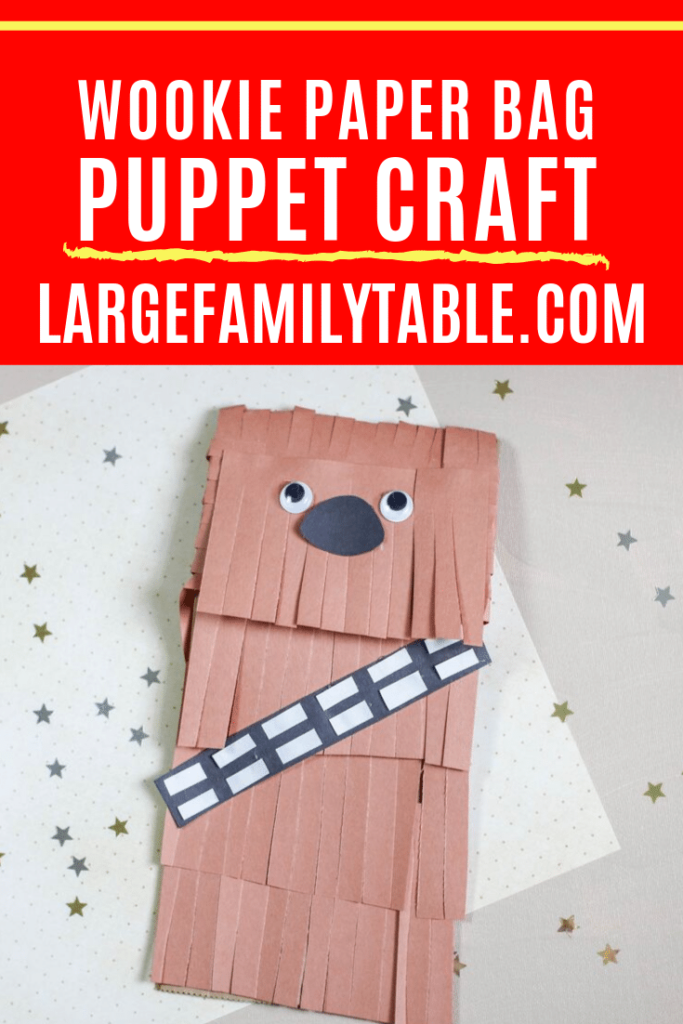 Supplies For Wookie Paper Bag Puppet
Brown paper bag
Brown construction paper
Scissors
Googly eyes
Red construction paper
Black construction paper
White construction paper
Glue
Instructions For Wookie Paper Bag Puppet
Cut brown construction paper into pieces approximately 4 inches by 5 inches. (Size is not important as long as they are similar.) Cut each section of brown construction paper into strips leaving about ½ inch uncut so the strips remain attached to one another.
Glue pieces of brown construction paper to the brown paper bag, covering the front completely and overlapping as needed. Around the "face," fold the strips back.
From the black construction paper, cut a nose shape as well as a strip approximately 1 inch by 5 inches.
From the white construction paper, cut small pieces approximately 1 inch by ¼ inch. Glue white pieces to the black strip in two rows.
From the red construction paper, cut a tongue shape.
Using glue, attach the tongue under the fold of the paper bag. Also attach the nose, eyes, and sash. Allow to dry completely prior to playing.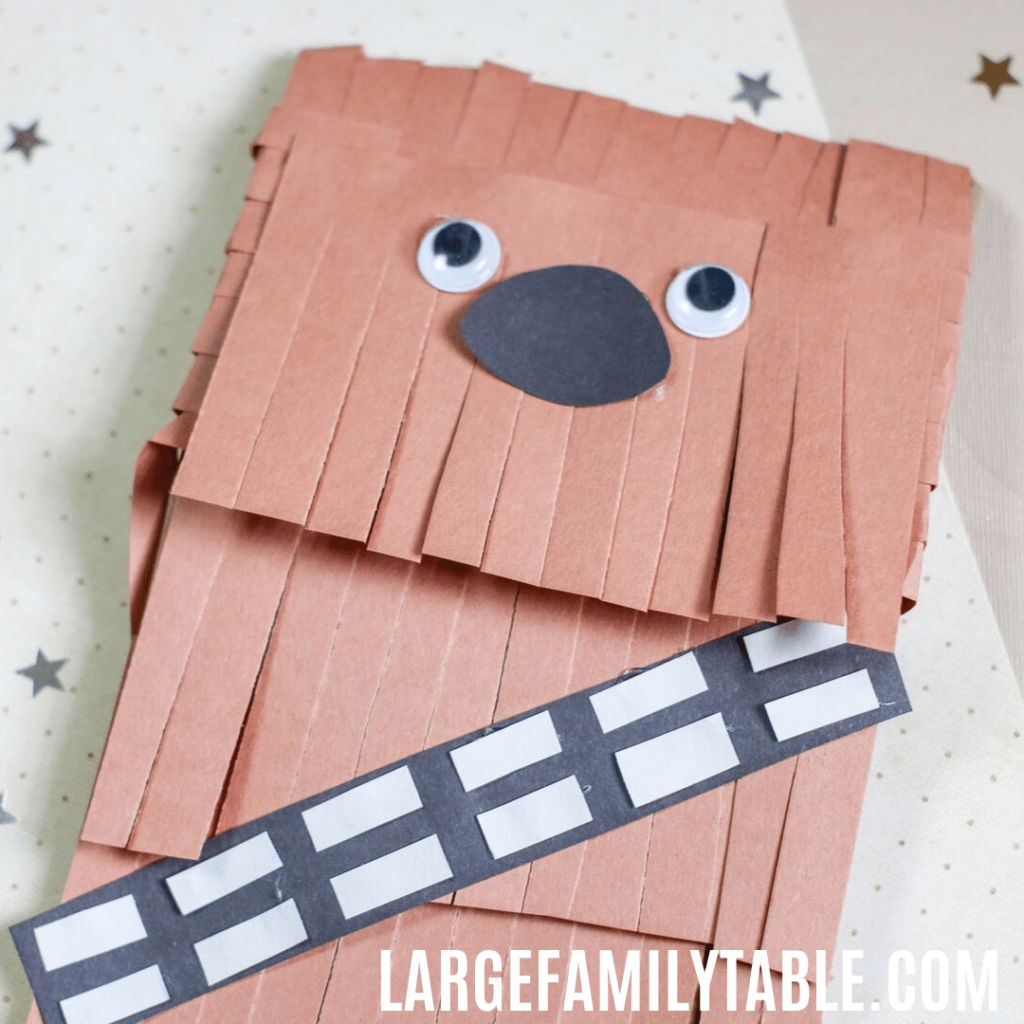 Now that you have the puppet, have your kids come up with Wookie language and put on a skit for after dinner. You could put them in the car for any long rides where your child needs to entertain themselves. The possibilities are endless.
Looking for more Star Wars fun?