Welcome back to another Christmas ornament craft for kids! We are having so much fun making these ornaments. I'm sure we will laugh at the memories for years to come. That makes this large family mama heart happy. Melted bead ornaments are fast, easy and frugal which also makes this large family mama heart happy. This craft can be done with little people with constant adult supervision or by older kids with minimal adult supervision.
**Use special promo code HELLO20 to take 20% off your first order in the shop including the SUPER MEGA ULTIMATE Large Family Freezer Meals Bundle here!**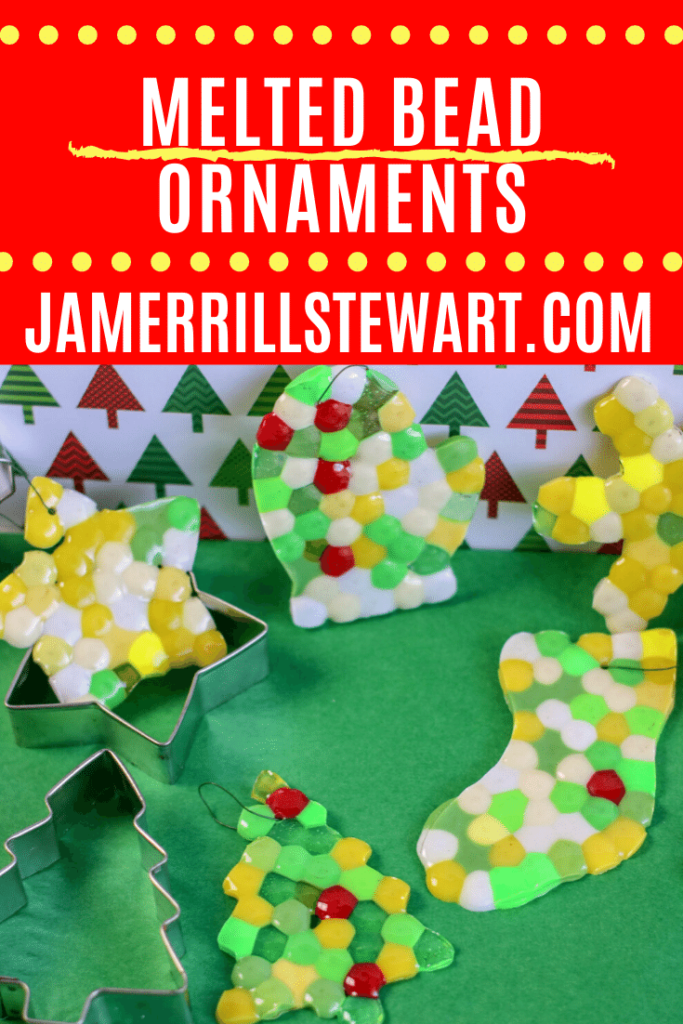 It does not get much easier than these ornaments. You line your sheet pan with aluminum foil. This makes clean up easy plus allows the ornaments to release easier in the end. Mamas are all about easy clean up. Plus, you won't want to make all your fabulous sheet pan dinners with melted plastic still stuck to it.
Lay your cookie cutters on the aluminum foil. Only use metal or clay cookie cutters for this project because they will go in the oven too. Layer the pony beads in a single layer inside the cookie cutter. Use a bamboo skewer or toothpick to flip them all flat. Carefully place the pan in a preheated 400 degree oven. This part needs adult supervision regardless of age.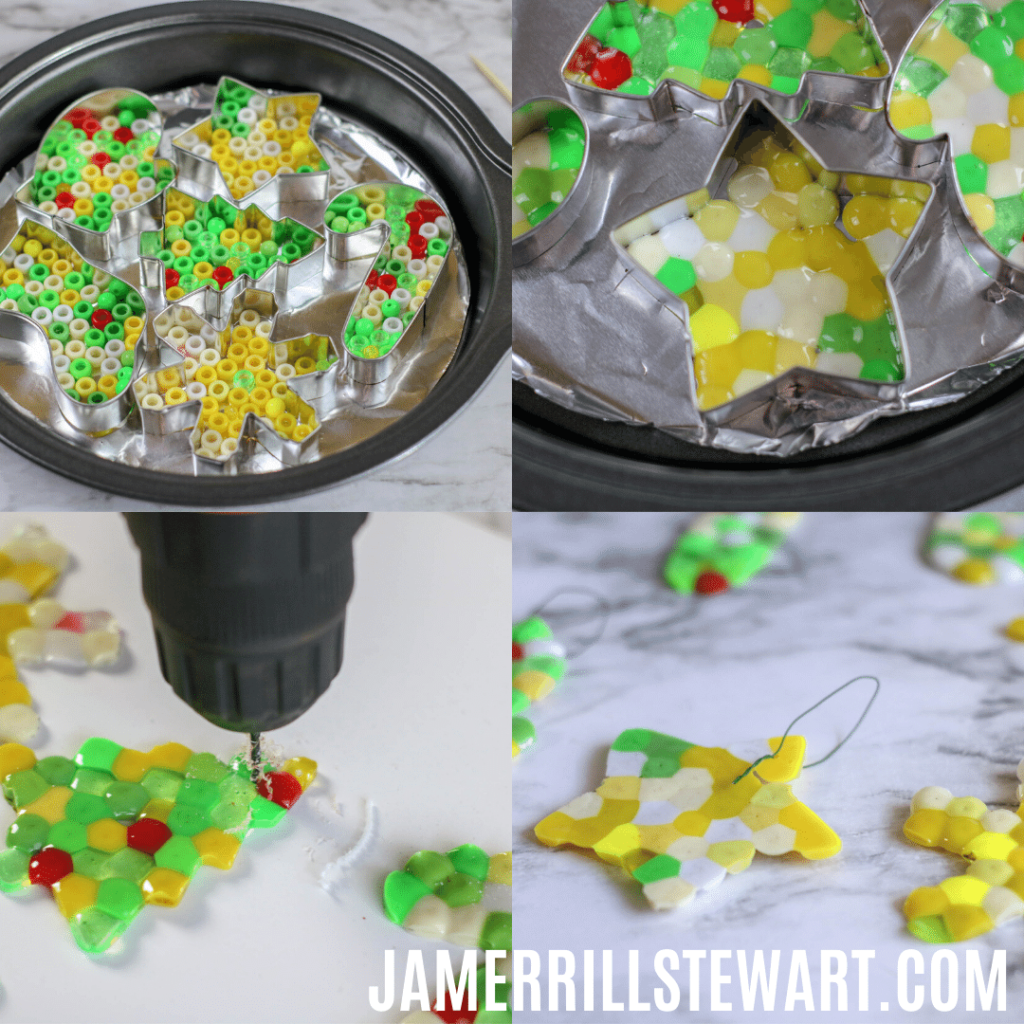 This is not the time to multitask, mamas. Keep your eye on the melting process. Flip on the oven light and watch the process alongside your kids. My ornaments took about 15 minutes to melt completely. The ornaments are done when they are completely melted and the holes in the beads have disappeared.
Have an adult take them out of the oven to cool completely. After cooling is done, gently pull the cookie cutter away from the sides of the ornament. Using your drill. make a hole in the top for hanging. Kids will love doing that part with you. Cool mom points for the win!
Need some ideas to feed your Large Family over the Holidays? 
I am very excited to share this newest big-batch cookbook with you because I truly believe it will be helpful as you plan your family holiday get-together meals (or, really, any large family gathering where you need to feed a crowd)! In my Make-Ahead Holiday Meals to Feed a Crowd, you will find some of those wonderful and traditional holiday favorites like green bean casserole, stuffing, and gravy. But you also will get some "out-of-the-box" recipes that might just possibly become your family's NEW holiday favorites!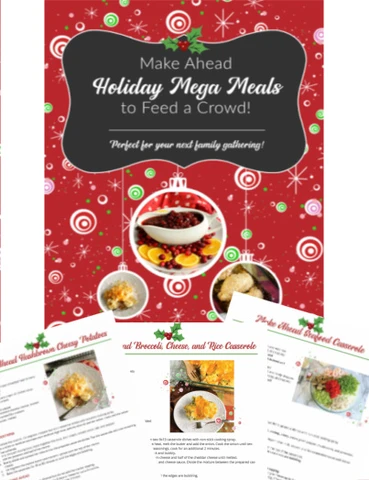 Melted Bead Ornaments
Print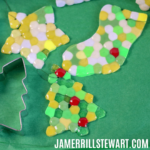 ---
Description
Make several different shapes and sizes of ornaments to make your Christmas tree sparkle.
---
Ingredients
plastic pony beads
metal or clay cookie cutters
baking pan
aluminum foil
drill fitted with 1/8 drill bit
---
Instructions
Preheat oven to 400 degrees
Line your sheet pan with aluminum foil to make clean up easier as well as help the ornaments release easier.
Place cookie cutters on aluminum foil.
Fill each with a single layer of beads. Use a toothpick or bamboo skewer to arrange the beads.
Carefully put the sheet pan in the oven and melt the beads. The time can vary based on the type of bead. Keep your eye on it. Don't walk away. Mine took about 15 mins. The ornaments are done when the beads are melted and the hole in each bead has disappeared.
Remove from oven and allow to cool completely prior to removing from the cookie cutter.
To remove the ornaments, gently pull the sides of the cookie cutter away from the ornament.
Use drill to make hole in top for hanging.
---
Notes
Plastic does give off a smell when melting. If you can, open a window or turn on the oven fan (if it vents outside). Alternately, you can make these outside using a toaster oven.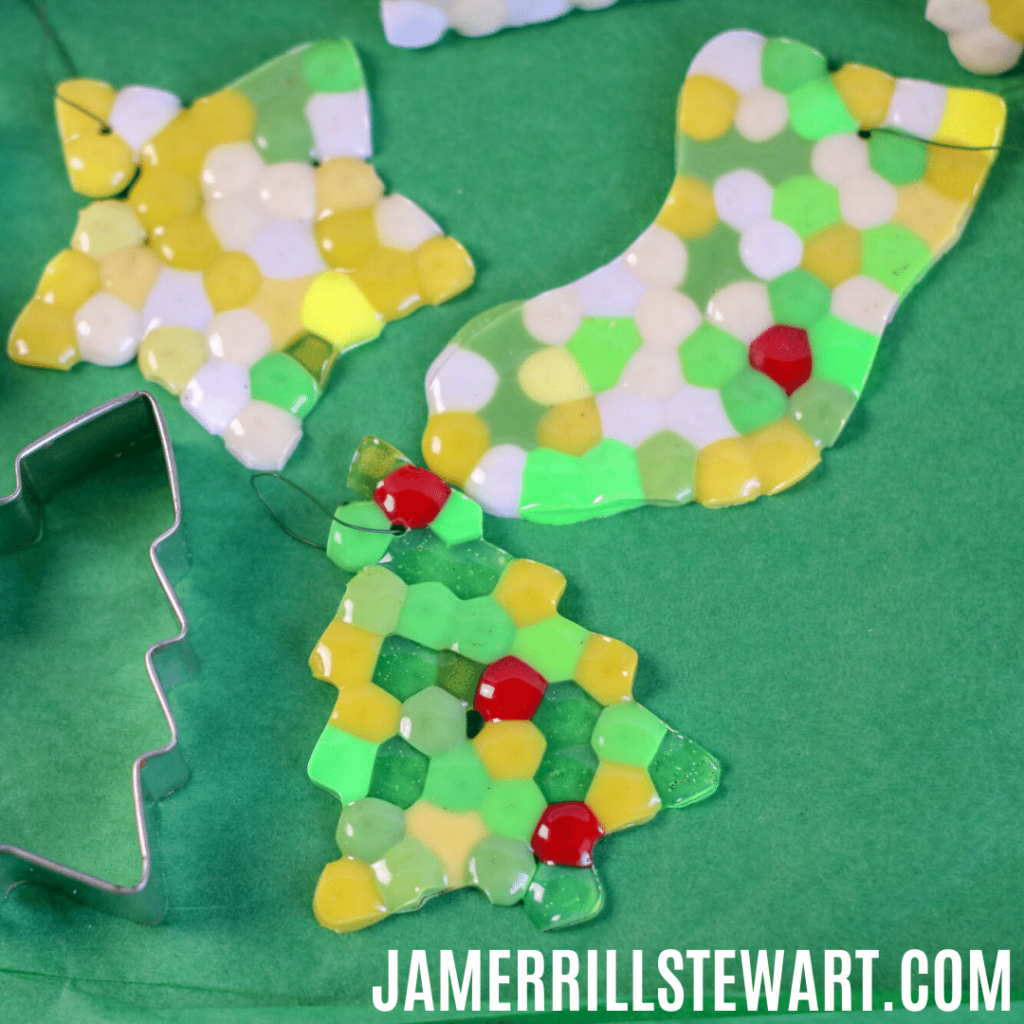 Mix and match the colors to make different ornaments. Have a color scheme for a certain tree? Have the kids make ornaments in those colors to match! This is a fast and easy way for older kids to make lots of ornaments to decorate their own trees or to use to decorate small trees for others like those in nursing homes. The possibilities are endless.
See the other homemade Christmas ornaments in the series!
Homemade Cinnamon Ornaments
Christmas Tree Handprint Ornament
Make some fun Christmas treats too!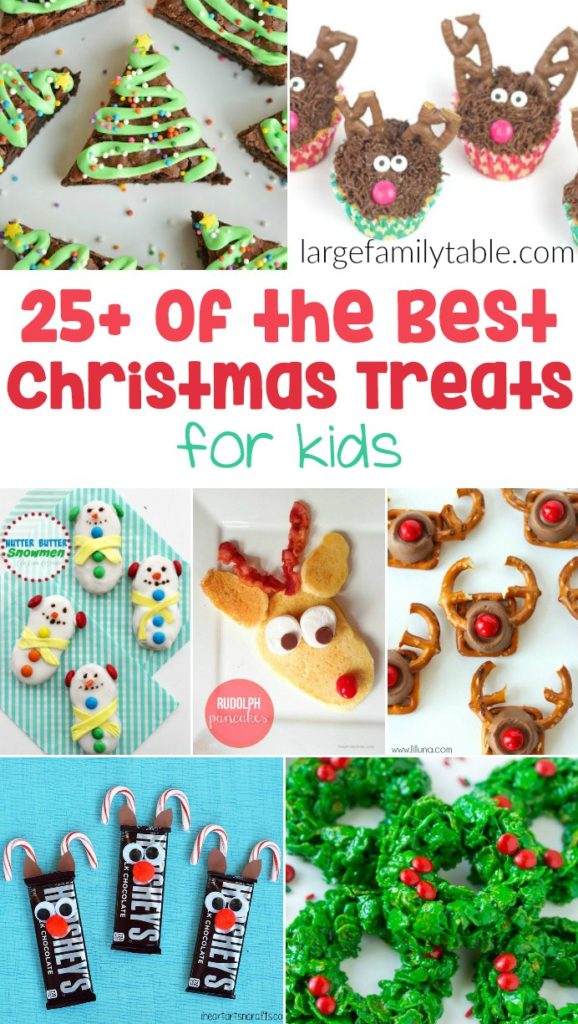 FREE Emergency Pantry Planning Pack!
Don't forget to sign up for the emergency pantry planning pack for free to help you plan your pantry meals! The free Emergency Pantry Planning Pack will help you plan your needed pantry items! Printable pages include pantry inventory, grocery lists, meal planners, list of pantry staple items, and more.