Welcome to our new series Christmas Crafts For Kids. There are 6+ new Christmas crafts for kids plus a bonus link to one we did previously. You are sure to be the fun mom with these crafts. Bonus that they can be ornaments, package tie ons, or gifts to someone else. The amazing memories you will make while doing these crafts will be priceless as well.
Bonus points that you could make these ornaments for craft fairs or co-op . You have a built in homeschool lesson on entrepreneurship to boot. Click on the pictures below to go to that craft.
*Use special promo code HELLO20 to take 20% off your first order in the shop including the SUPER MEGA ULTIMATE Large Family Freezer Meals Bundle here!**
These fun ornaments are great for your tree or to give to grandparents. Bonus points if you have the children sign and date the back. Now you have two things to smile upon when they are taller than you or off and married.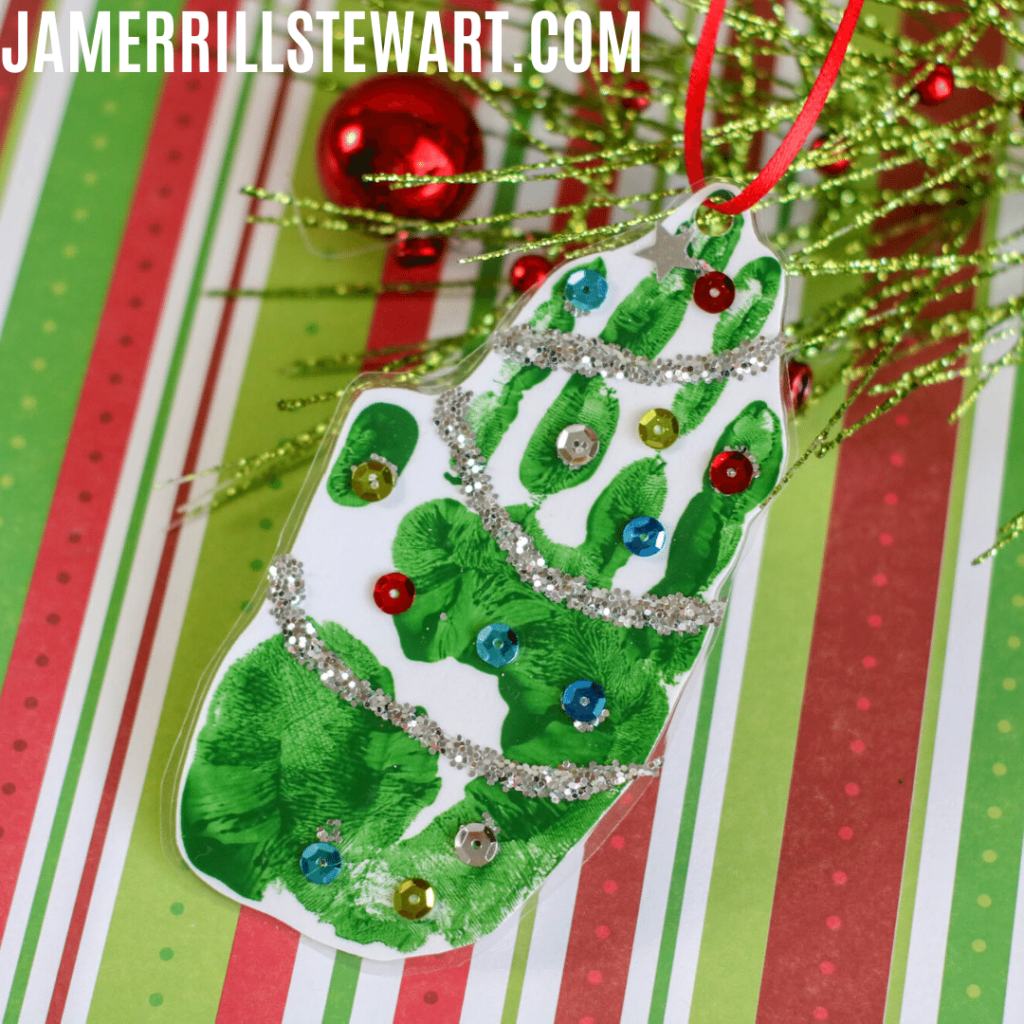 Know a nature lover? These ornaments will be perfect for them. Pick a few different birds to add to the fun grapevine wreaths. These are perfect as package tie ons. Looking for an easy craft for that entrepreneur lesson? These are perfect.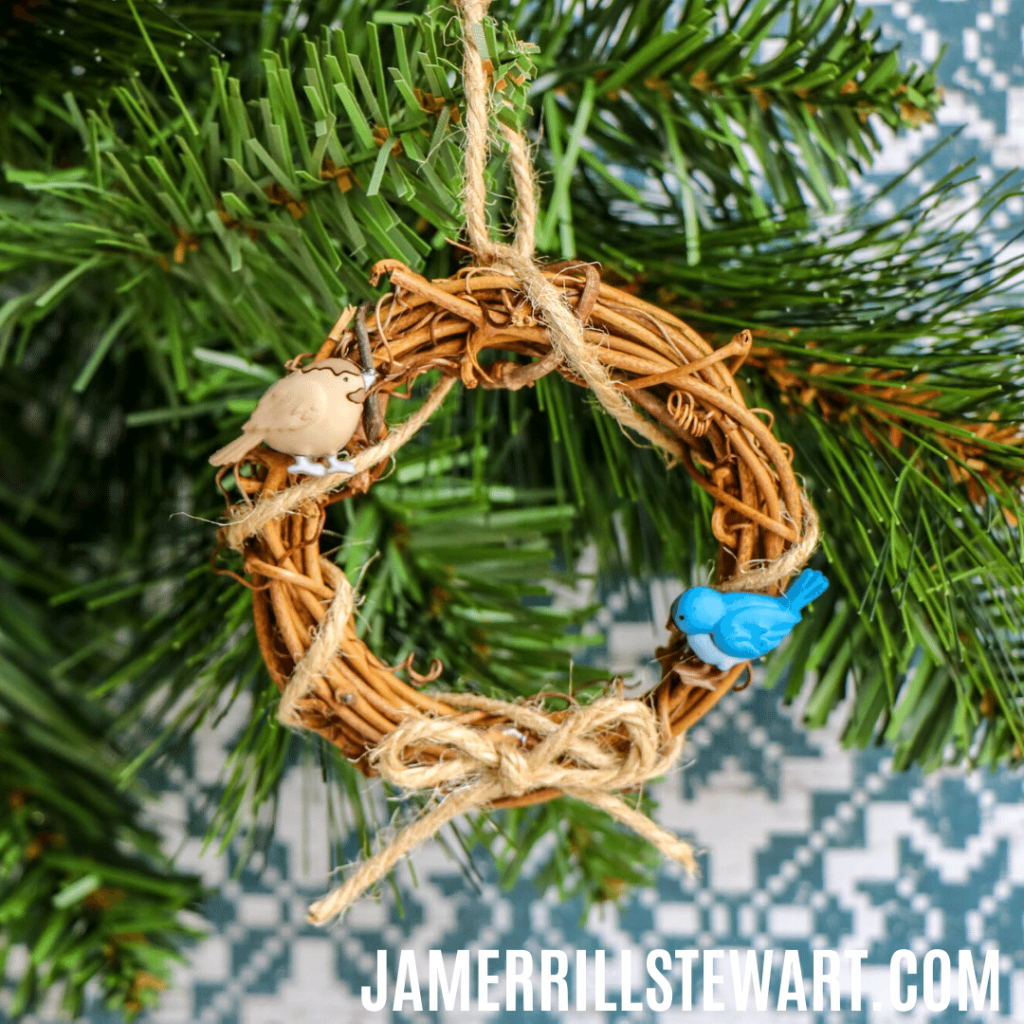 These ornaments are so easy you will think you're doing them wrong. Big kids will love the drill a hole portion of the craft for sure. Only drawback is that plastic can stink when melting. No worries. I tell you what to do in that event. This is another craft that can be made in bulk for gifting or selling.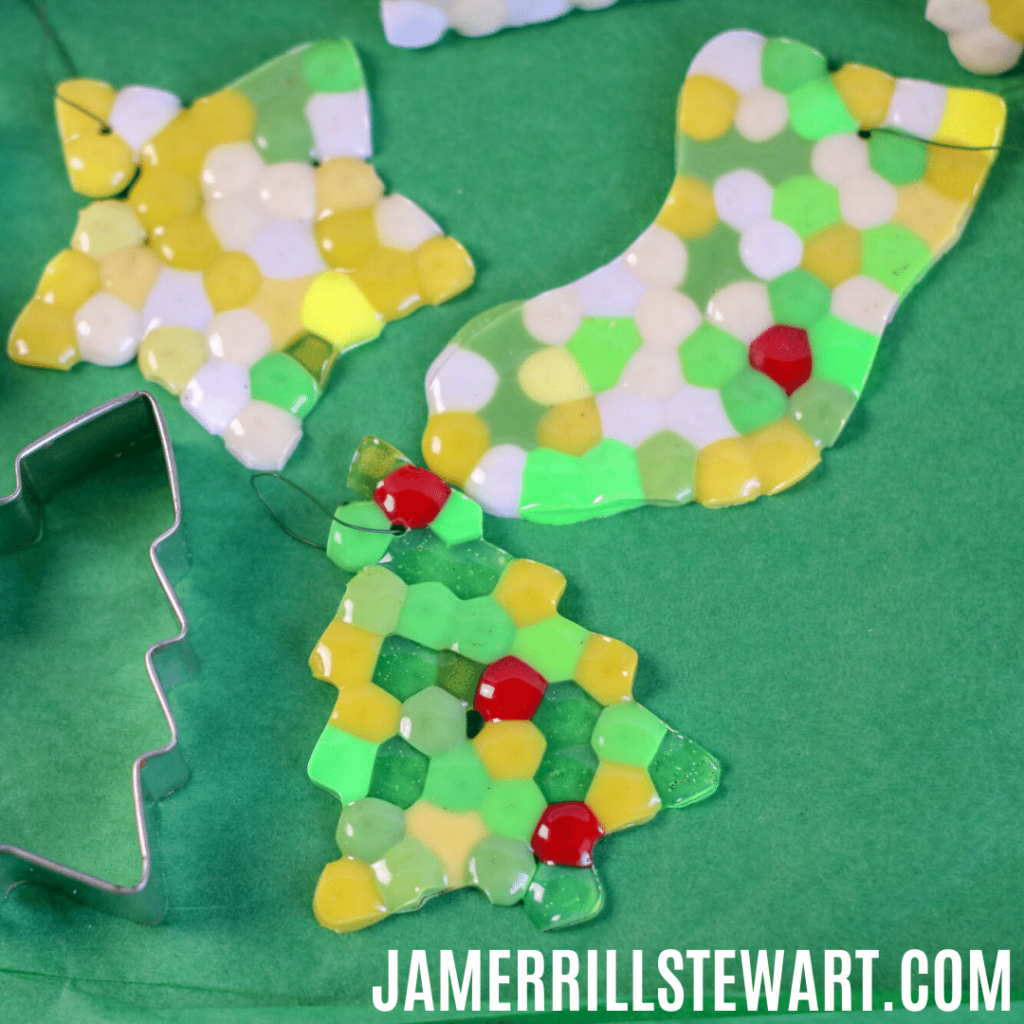 Do you want to build a snowman? It doesn't have to be a snowman. Now that I have you singing that fun song, how about a snowman's head? These super easy ornaments are sure to be a fun addition to your tree.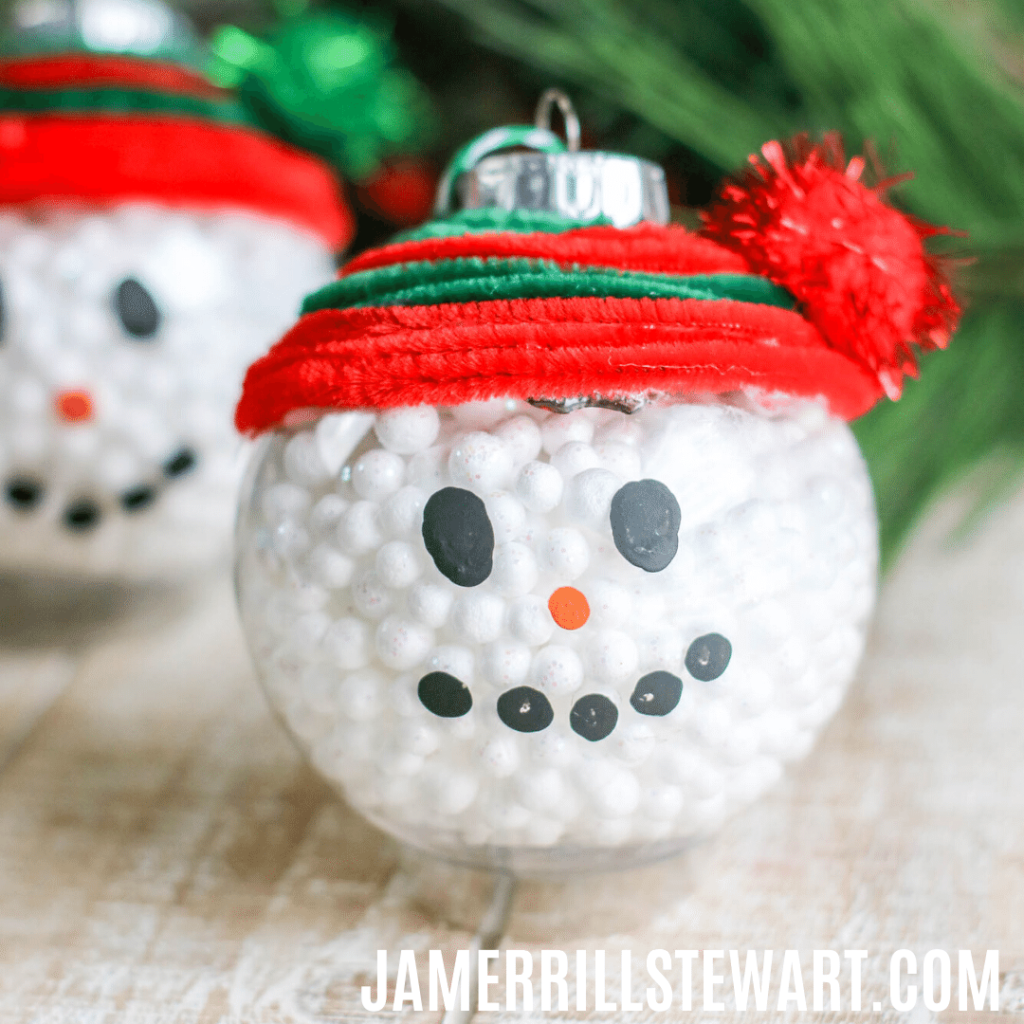 These are destined to be everyone's favorite. I mean, they have candy in them! Who can resist an ornament full of candy? Not me or any little people I know. If you make 25 of them, you can use them as Advent surprises to countdown to Christmas.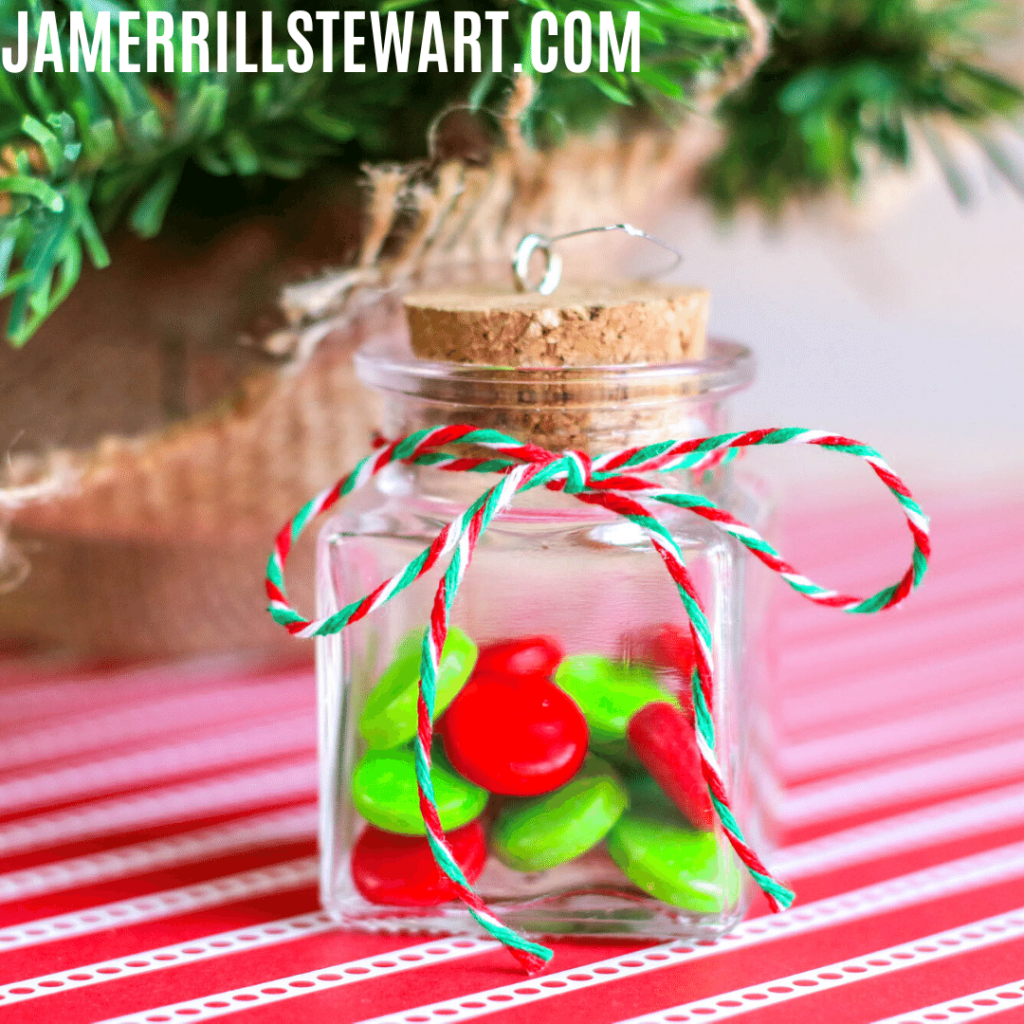 Making these homemade cinnamon ornaments will warm up your home both in memories and heat since they have to hang out in a 200 degree oven for 2 and a half hours. Believe me when I say your house will smell amazing! It's a super easy recipe too.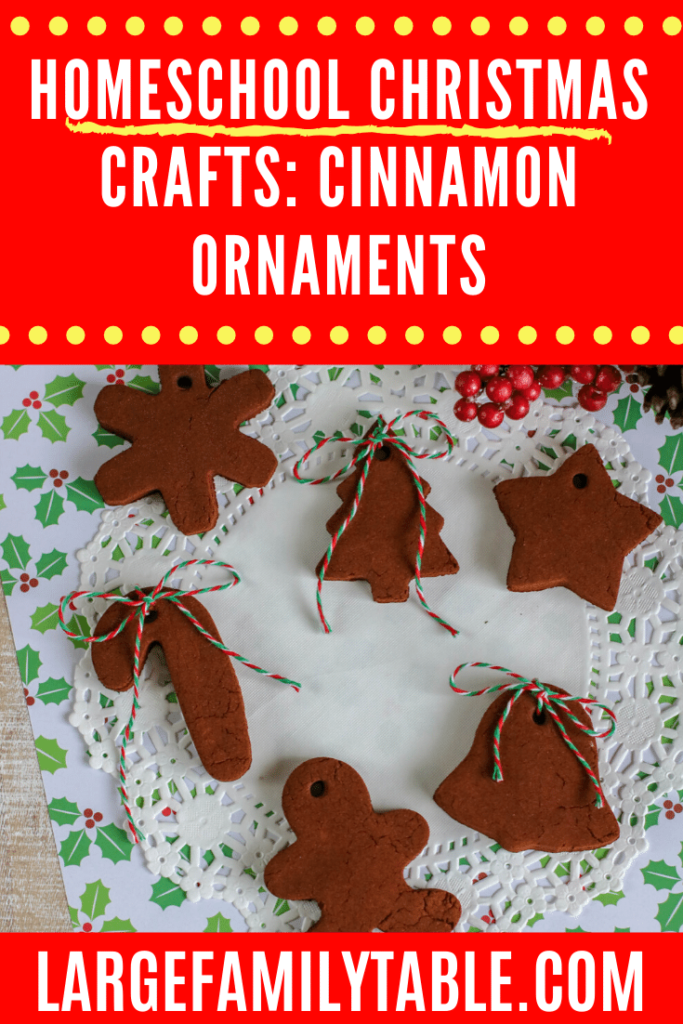 Mice are cure at Christmas. Right? They are cute in the animated Night Before Christmas. I'm showing my age with that flashback. Real mice aren't cute in your house but these pretend ones hold a candy can really well. Tell the story behind the candy cane while you make these and multi task like every other mama in the world.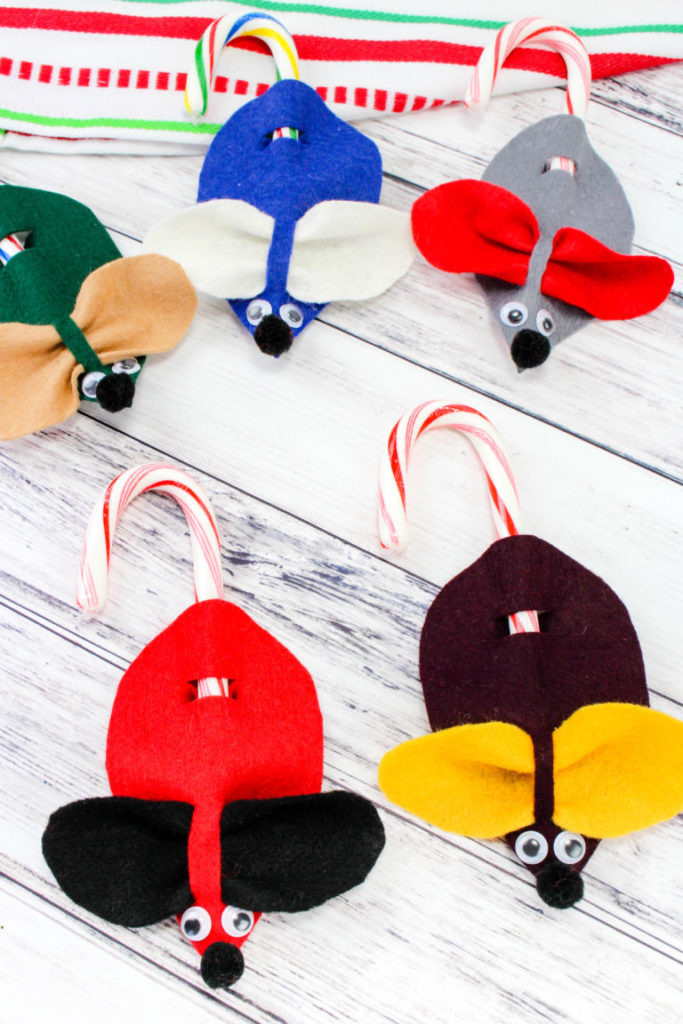 Homemade Gifts In a Jar
You also might enjoy this homemade gift in a jar recipes, free printables, and directions listed below!
Want more Gifts In A Jar Ideas?
Toffee Pecan Cookies Gift In A Jar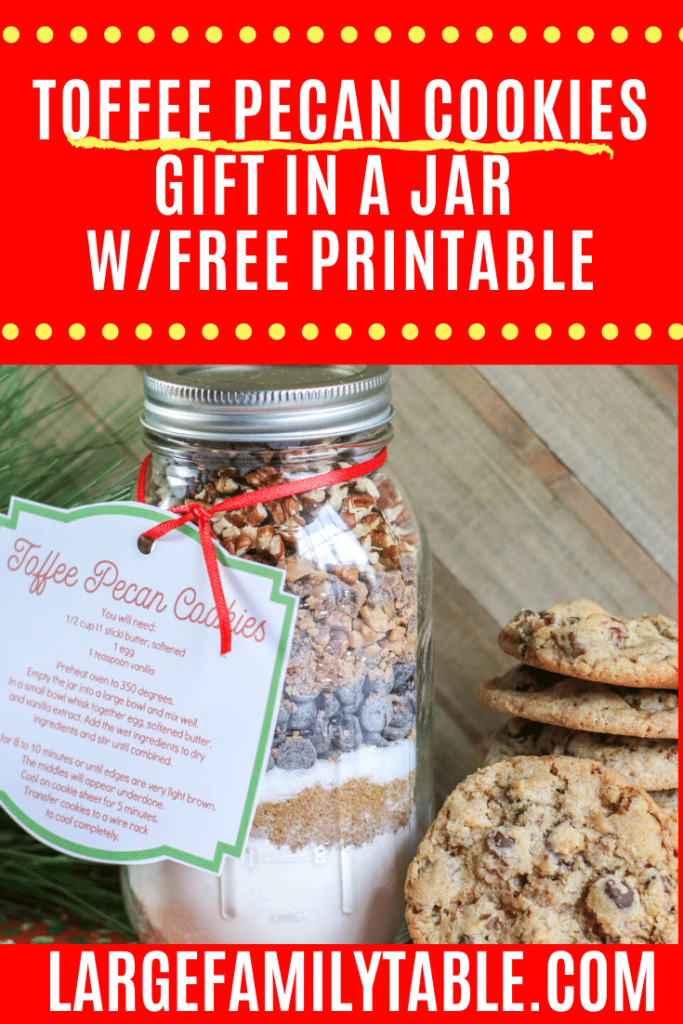 White Chocolate Macadamia Nut Cookies Gift In A Jar
Peppermint brownies gift in a jar
Check out our Christmas fun on Youtube with Homemade Graham Cracker "Gingerbread" Houses!
Need more ideas to feed your Large Family over the Holidays?
I am very excited to share this newest big-batch cookbook with you because I truly believe it will be helpful as you plan your family holiday get-together meals (or, really, any large family gathering where you need to feed a crowd)! In my Make-Ahead Holiday Meals to Feed a Crowd, you will find some of those wonderful and traditional holiday favorites like green bean casserole, stuffing, and gravy. But you also will get some "out-of-the-box" recipes that might just possibly become your family's NEW holiday favorites!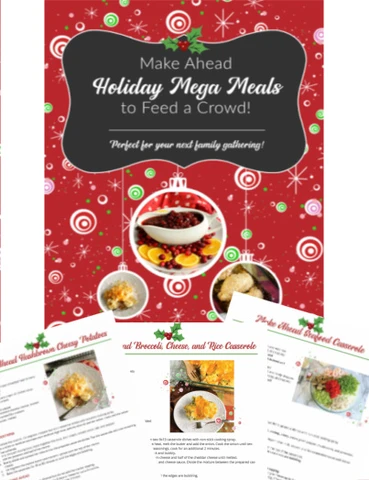 FREE Emergency Pantry Planning Pack!
Don't forget to sign up for the emergency pantry planning pack for free to help you plan your pantry meals! The free Emergency Pantry Planning Pack will help you plan your needed pantry items! Printable pages include pantry inventory, grocery lists, meal planners, list of pantry staple items, and more.