I have another great Christmas cupcake craft for you today. These classic Santa cupcakes will look like you slaved away all day when in reality they only take a few minutes to put together! Bonus – you can find most of the materials that you need at the dollar store.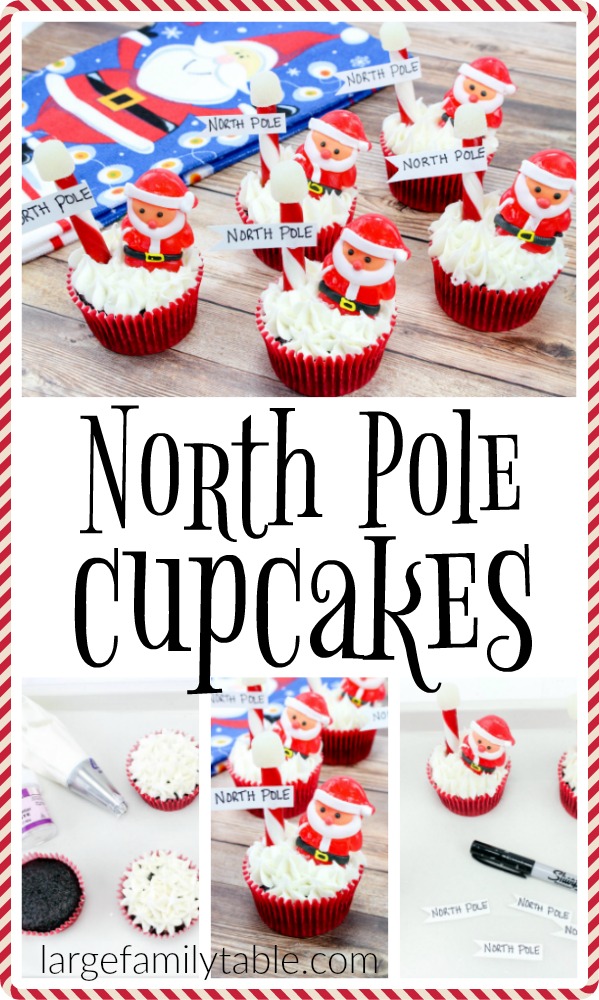 North Pole Cupcakes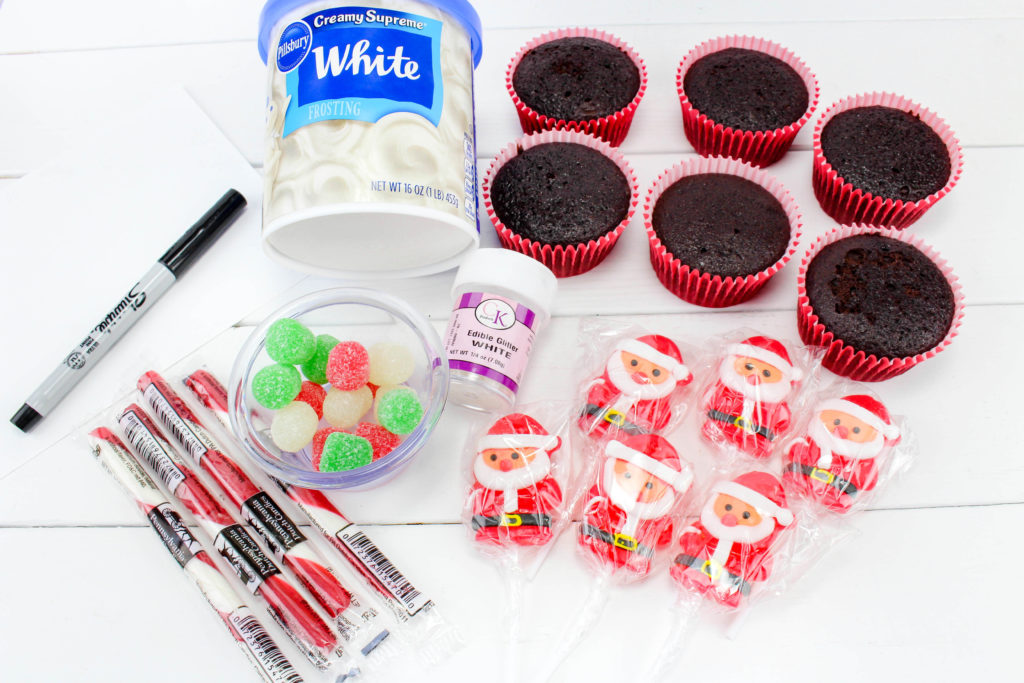 You Will Need:
6 Cupcakes, prepared and unfrosted
1 Can White Frosting
4 Candy Sticks, red and white
6 Santa Suckers (or any type of Santa candy)
Edible White Glitter
6 Gumdrops, white or red
Piece of White Paper
Black Marker
Directions
1. Using a piping bag and tip (flower or star tips works well), pipe frosting on each cupcake to resemble snow. You can spread on in a thick layer with a knife and pull up peaks if you don't want to use a piping bag.
2. Sprinkle the edible glitter all over the frosting.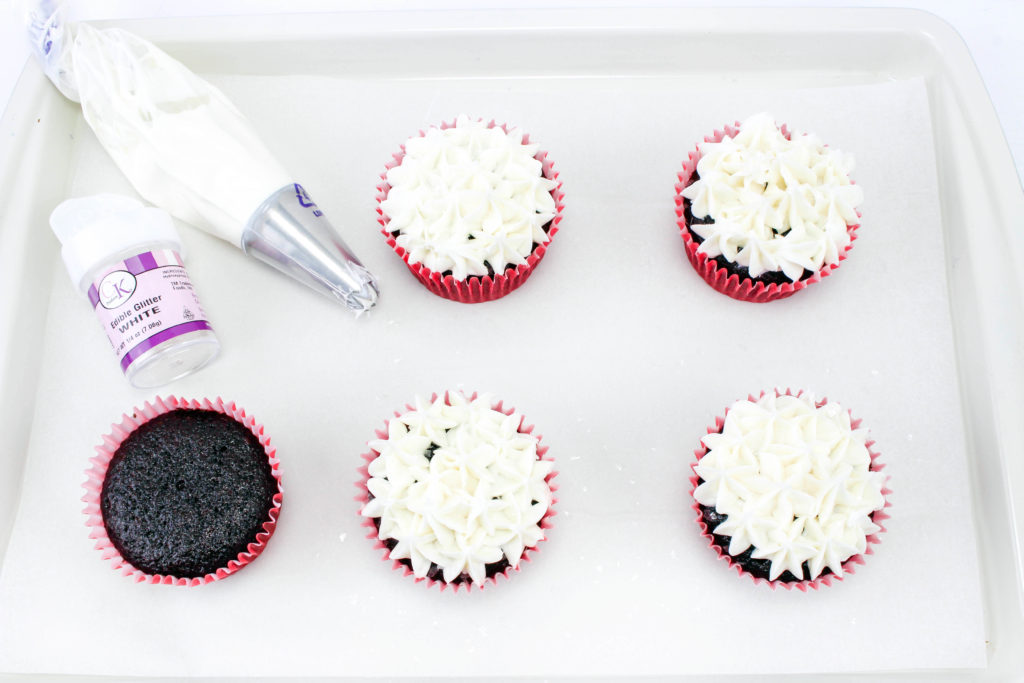 3. Cut each candy stick in half and stick a half into each cupcake. Cut just a little slice off the bottom of each gumdrop so you create a sticky bottom, then stick the gumdrop to the top of the candy stick.
4. Cut about half the sticks of the suckers off and stick each one into a cupcake.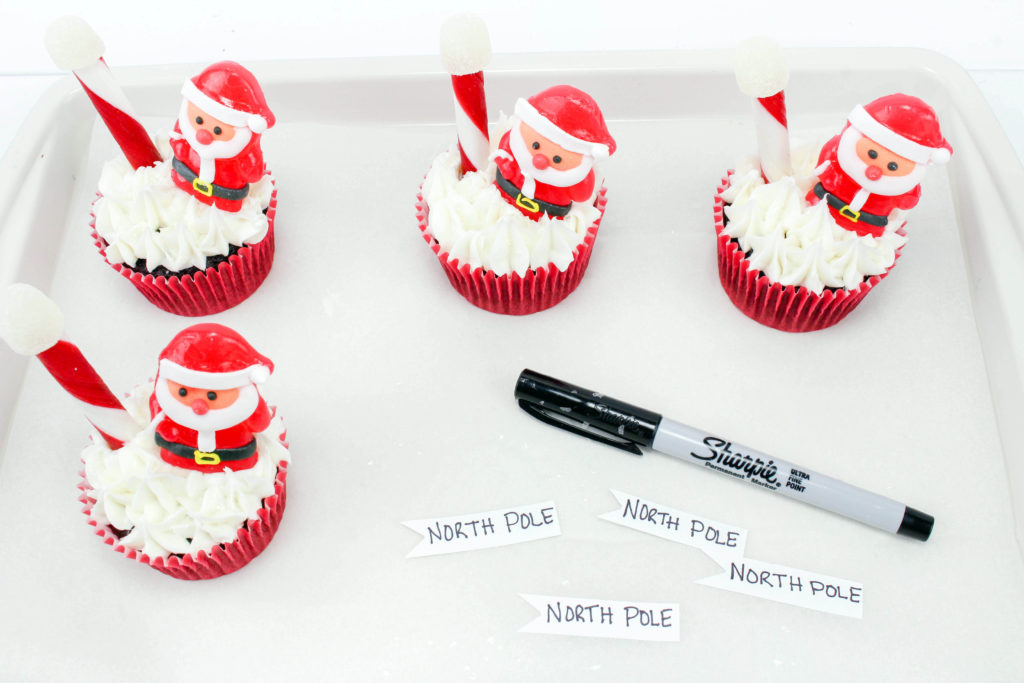 5. Cut small pieces of white paper and write North Pole on each one. Stick them on each candy pole with a dab of frosting.
6. That's it, you're done! Fun and easy holiday cupcakes for gatherings or class parties.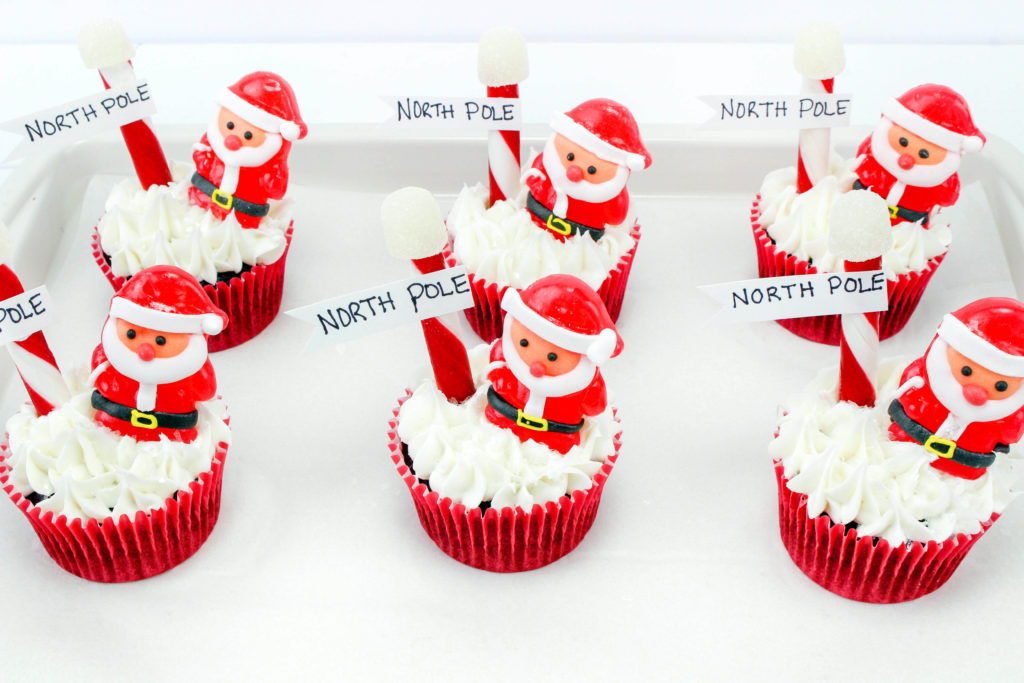 These Christmas cupcakes have such a cute and classic look, I just can't get enough of them. This is a great party treat to get the kids involved with, too. Older kids can practice their icing skills, younger ones can practice writing, and tiny people can make the North Poles.
Or if you're in a real hurry, just grab some already iced cupcakes from the store and get to crafting.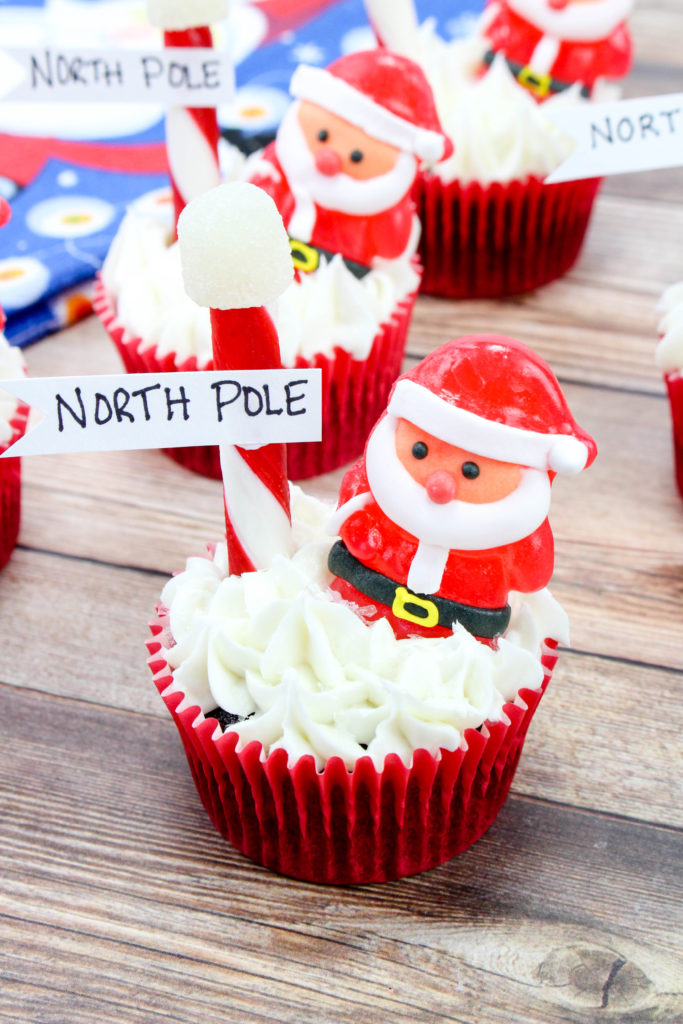 Will you be making North Pole cupcakes this year?