These cute holiday cupcakes look like little cups of hot cocoa with candy cane handles!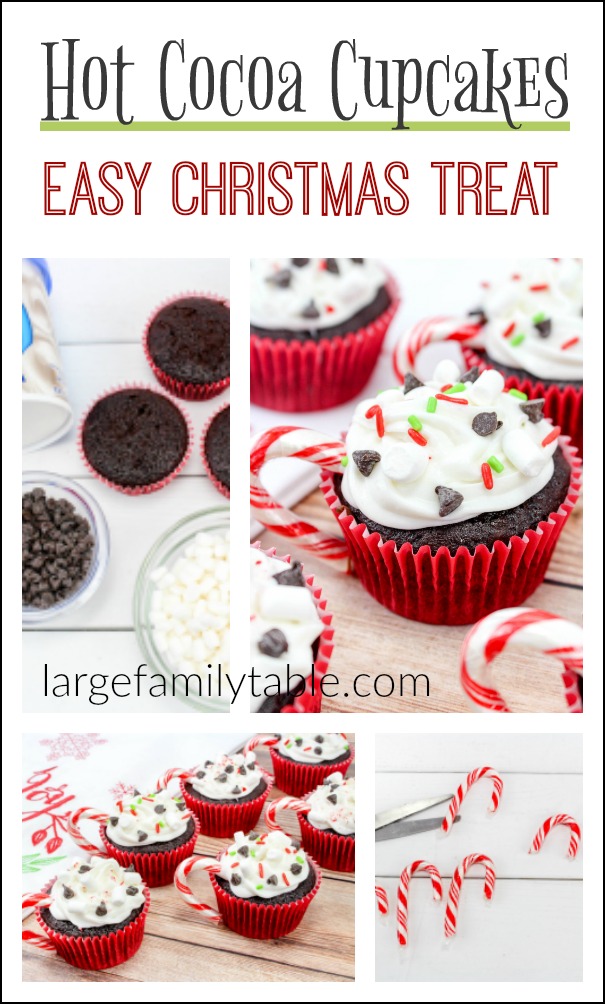 Everyone at your Christmas party will be impressed and think you spent hours on them but with canned icing and a couple other ingredients, you can have these decorated and ready to serve in no time.
Hot Cocoa Cupcakes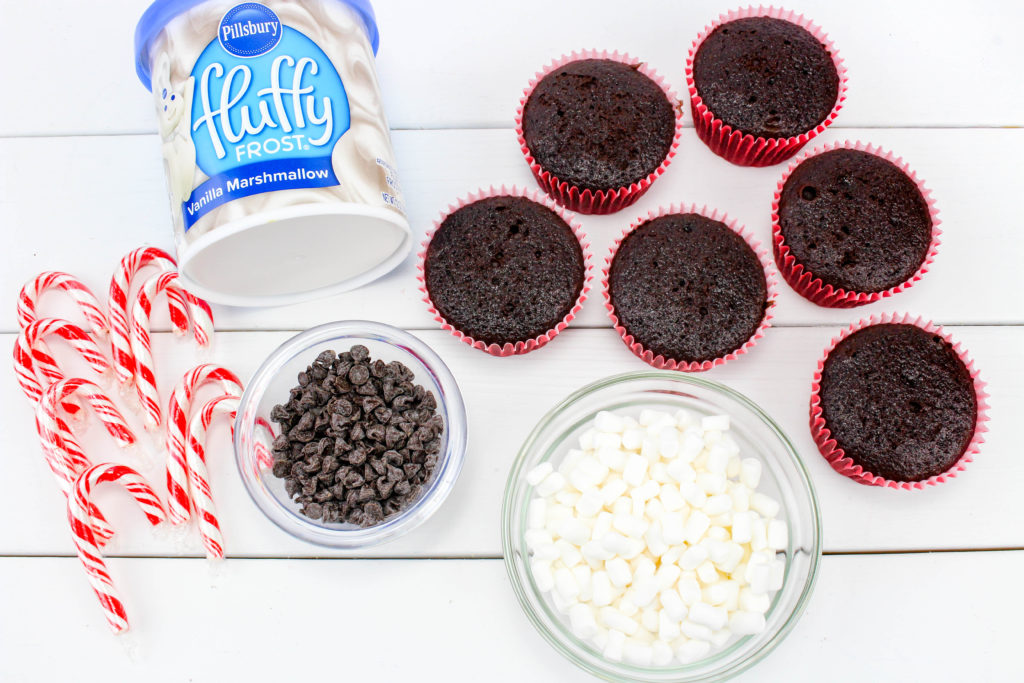 Ingredients
6 Chocolate Cupcakes, prepared and unfrosted
1 Can Vanilla Marshmallow Frosting
½ cup Mini Marshmallows
½ cup Mini Chocolate Chips
8 Mini Candy Canes
Directions
1. Use a piping bag and tip to put a swirl of frosting in the middle of each cupcake to resemble whipped cream on the top of hot cocoa. You can put a dollop with a spoon if you don't have a piping bag. Just make sure to leave the edges of chocolate cake showing.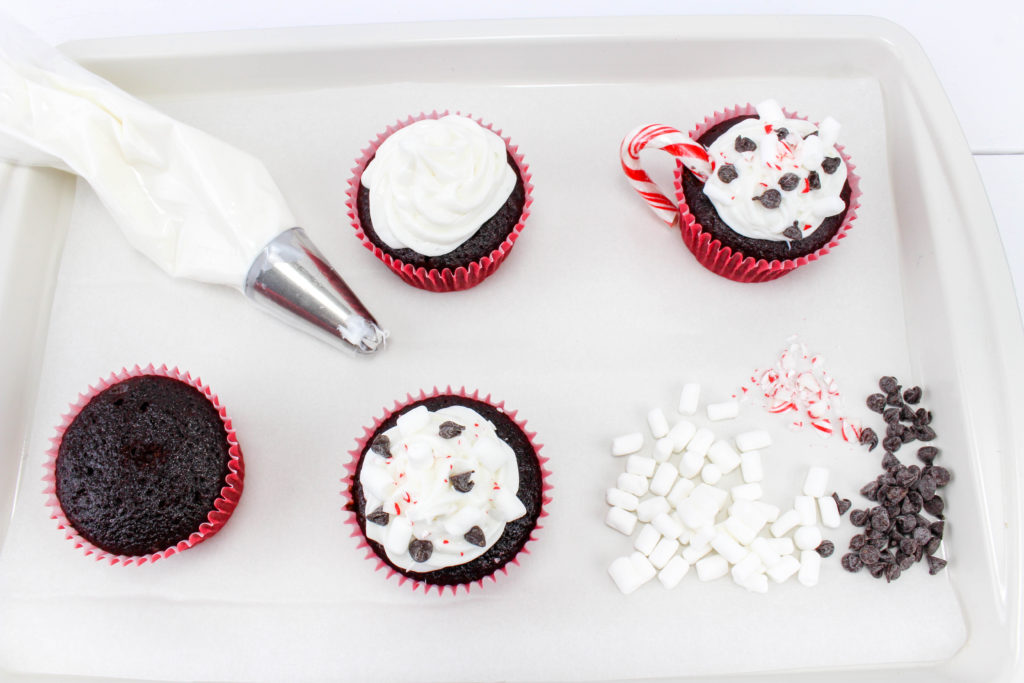 2. Sprinkle on some chocolate chips and marshmallows.
3. Take 2 of the candy canes and crush them into fine pieces. Take the other 6 candy canes and cut off about 2 inches of the straight end, so you have the entire rounded part left (Scissors work great when cutting the candy canes).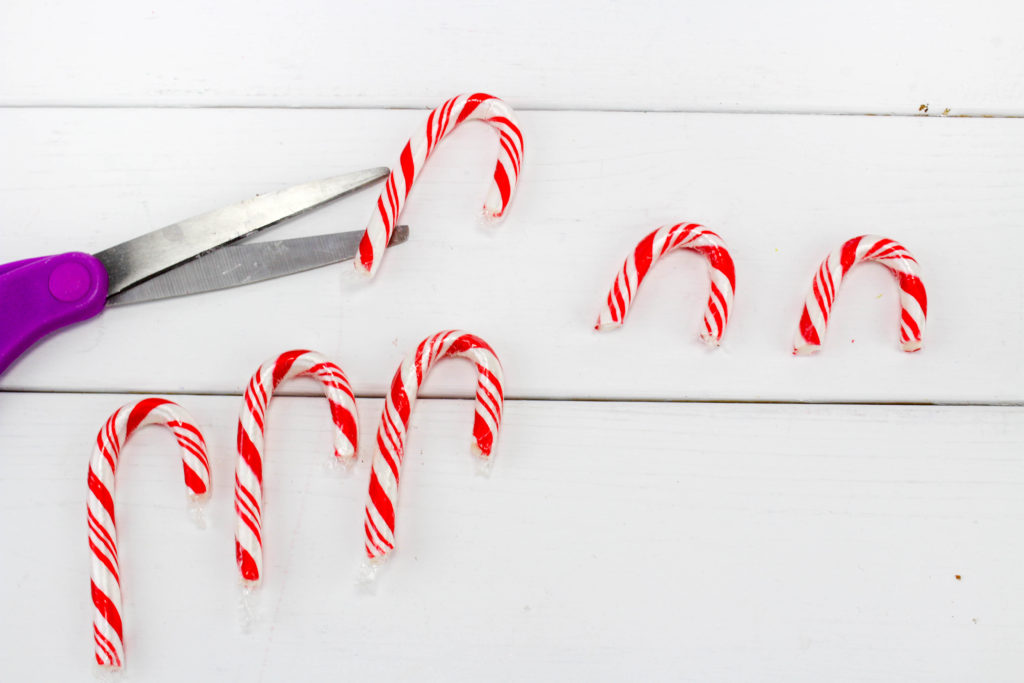 4. Sprinkle a little of the crushed candy canes on top the frosting.
5. For the cup handle, hang one of the candy cane pieces onto the side of each cupcake. Press one end of the candy into the top of the cupcake on the edge and let it hang down on the side of the cake liner.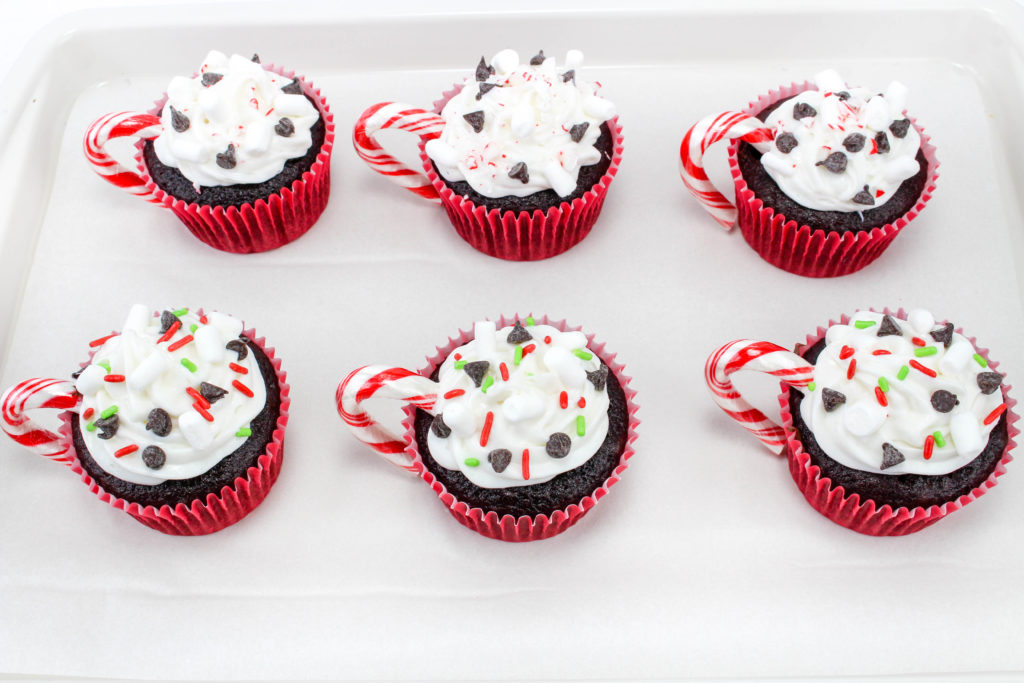 These cute little "cups of hot cocoa" are a fun holiday treat! You can use any cupcake recipe of your choosing for these Hot Cocoa Cupcakes. To save even more time you can even grab some cupcakes from the grocery store. Either request un-iced cupcakes from your local bakery or scrape off the icing and start from scratch.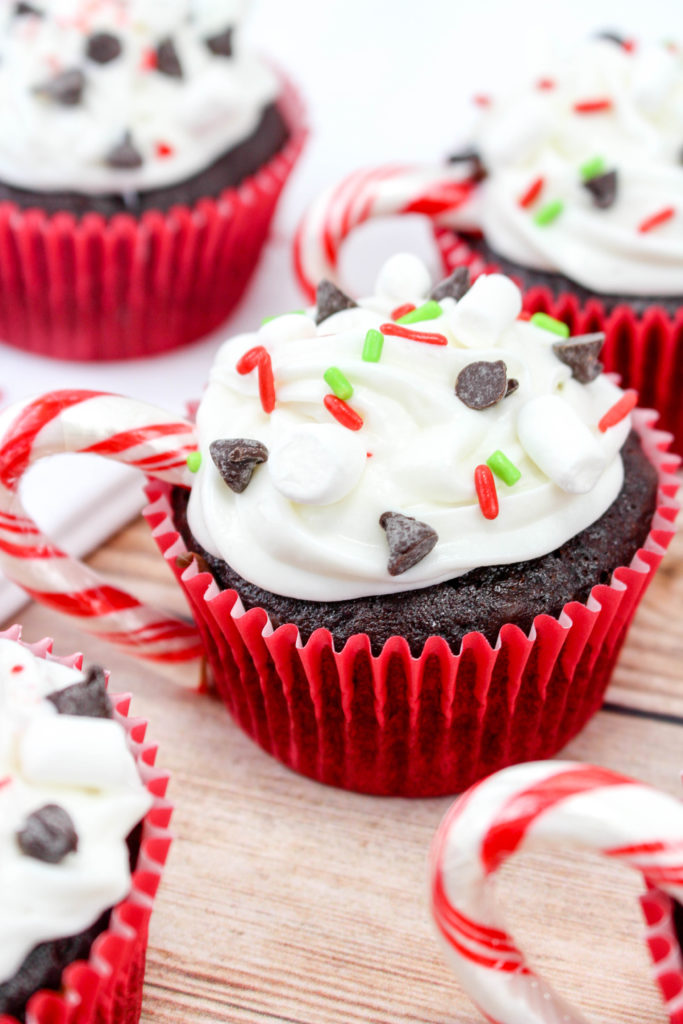 What is your favorite Christmas treat?