Looking for a cute and crafty gift idea this Christmas? How precious are these gingerbread snack treats? These quick and easy gingerbread heads are made using oatmeal cream pies and work up in no time.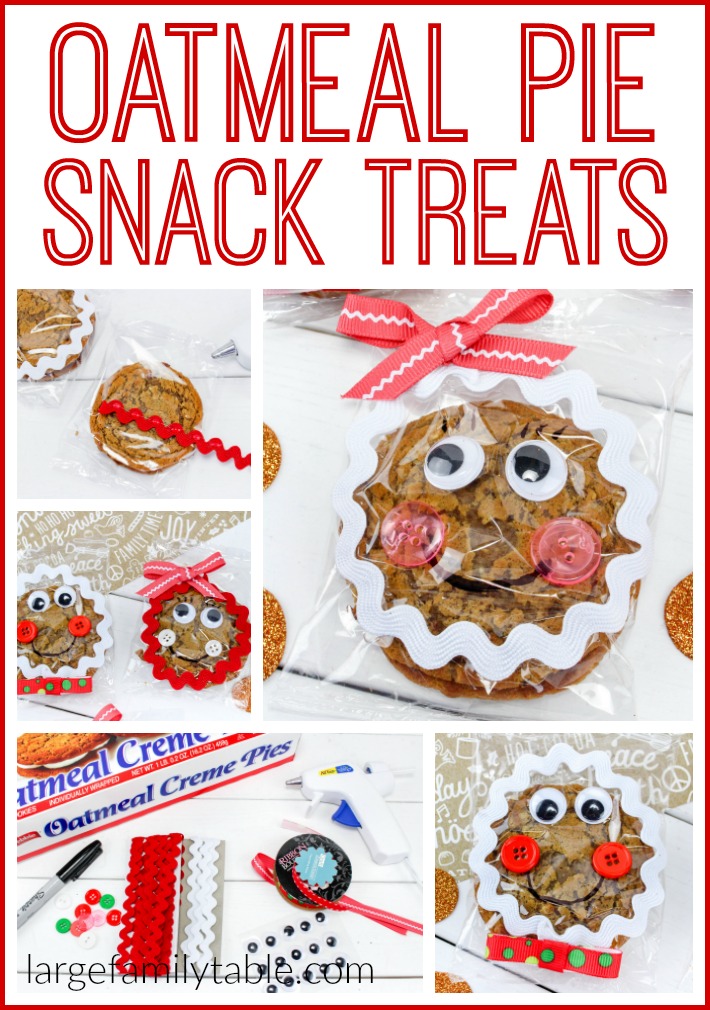 They would make the perfect snack treat for your child's classroom or Sunday school. Have a child with a December birthday? They would also make adorable party favors. Bonus – no baking!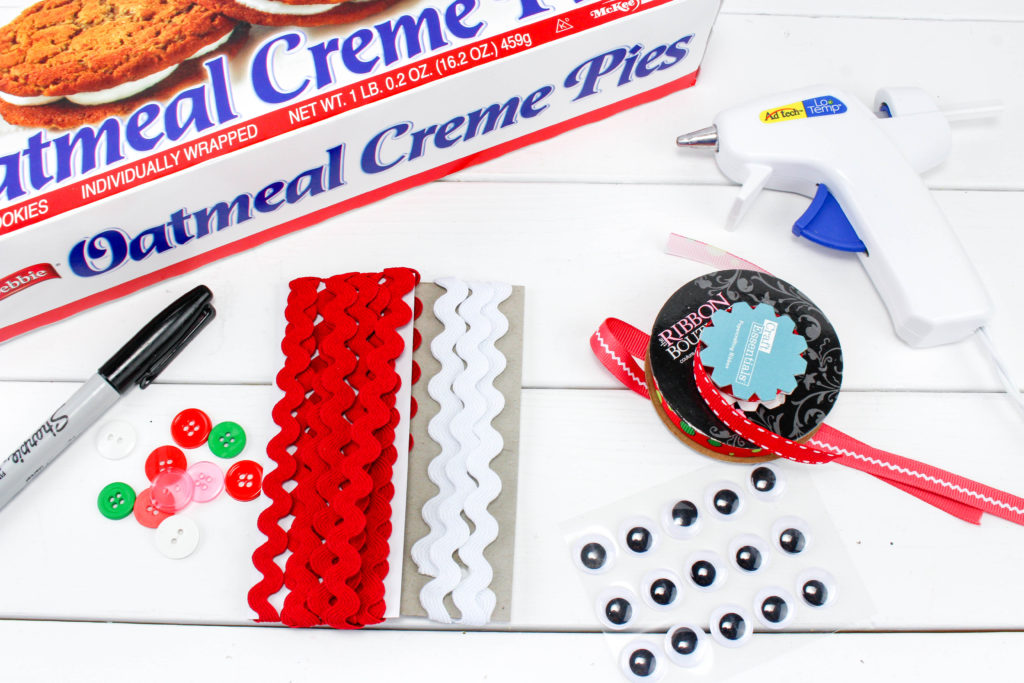 What's Needed
1 pkg. Oatmeal Creme Pies in wrappers
1 pkg. Red Rick Rack Trim
1 pkg. White Rick Rack Trim
Googly Eyes
Ribbon, assort. colors
Buttons, assort. Colors
Glue Gun
Black Permanent Marker
Gingerbread Snack Treat Directions
1. Cut rick rack trim into about 10 inch pieces, dot glue on the back, and press onto the oatmeal pie wrappers in a circle shape. It should look like the trim is on the edge of the pie face.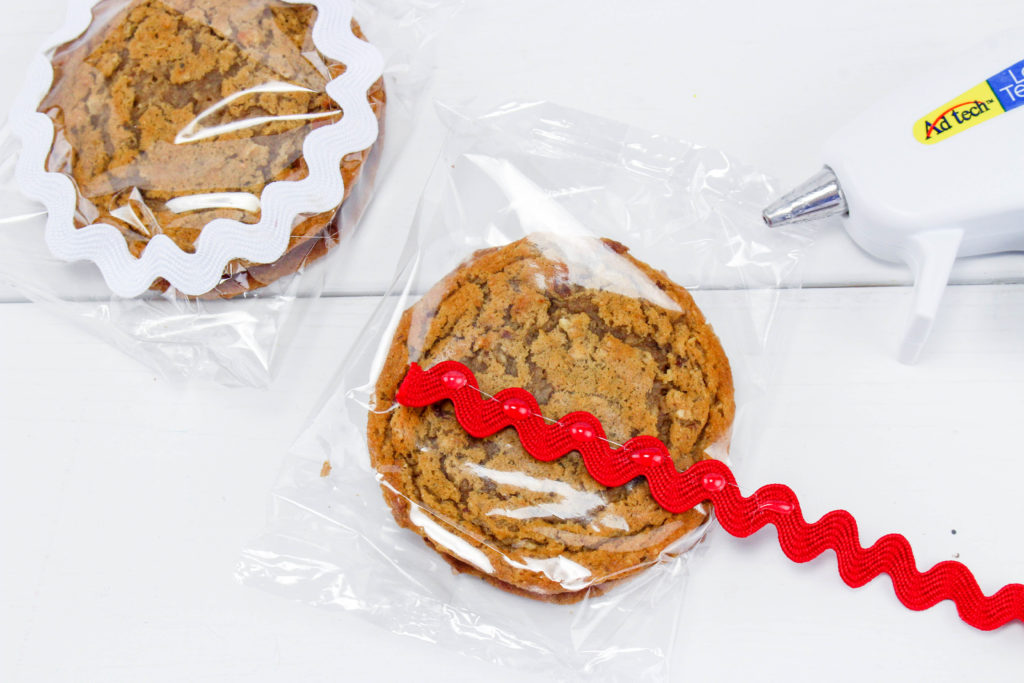 2. Put 2 googly eyes on each one and draw on a smiley face.
3. Glue a button on each end of the smiley face.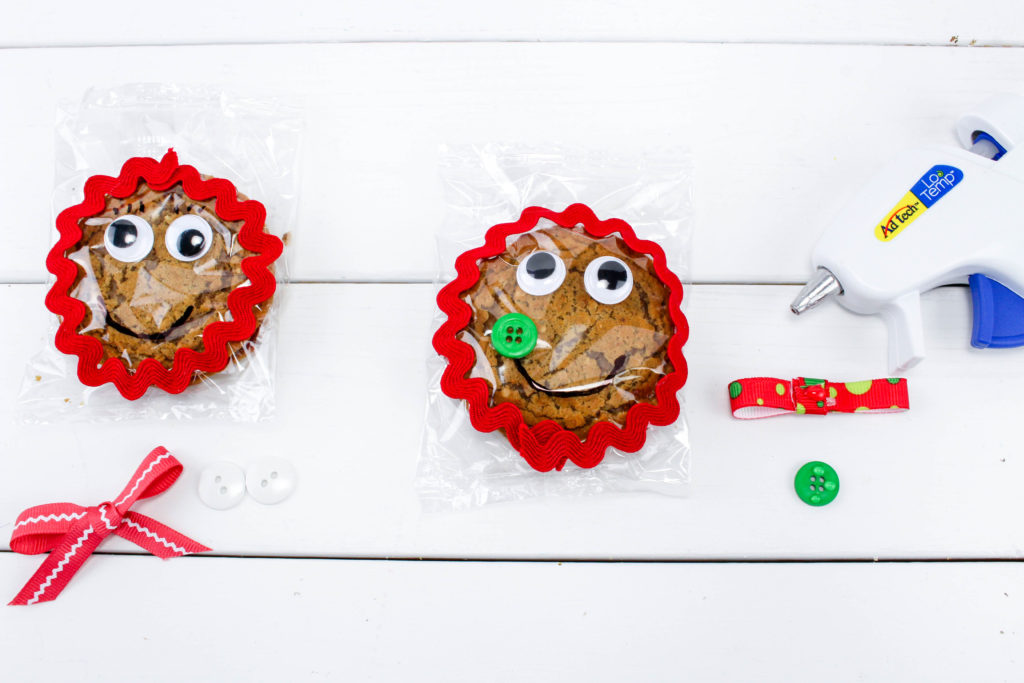 4. Tie little hairbows with the ribbon and glue onto the tops of the girl gingerbread faces. Tie little bow ties and glue on under the face for the boy gingerbread faces.
5. Fun little gingerbread people for holiday classroom treats!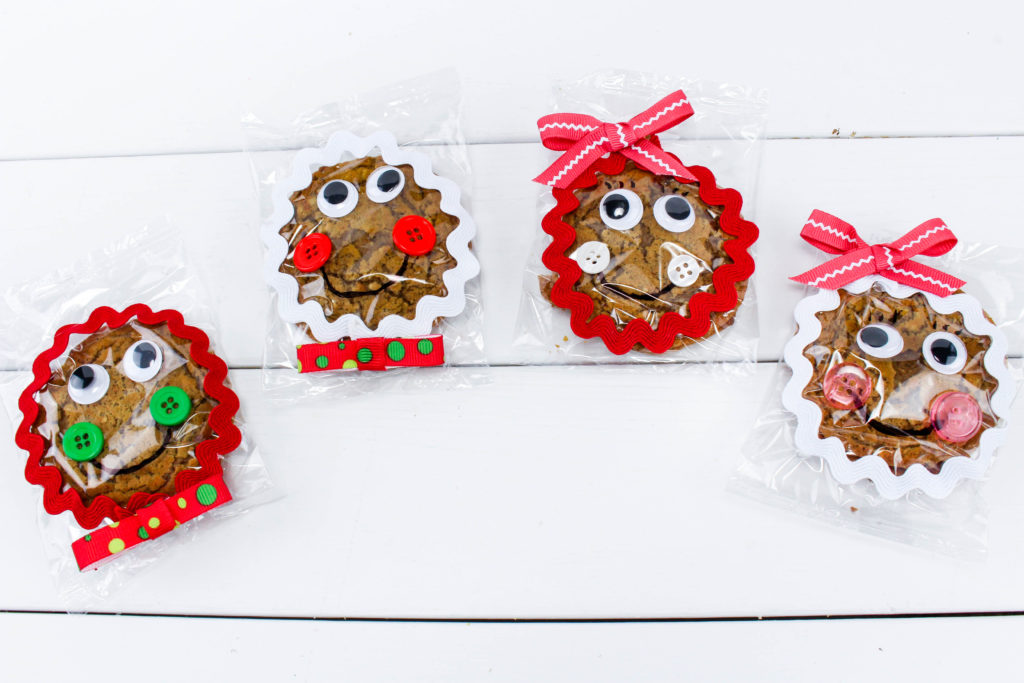 That's it! To make this project more friendly for little helpers you could also use glue dots instead of a hot glue gun. What a fun classroom project for elementary students or preschoolers. They can be stocking stuffers, gifts for cousins, or given to mom and dad.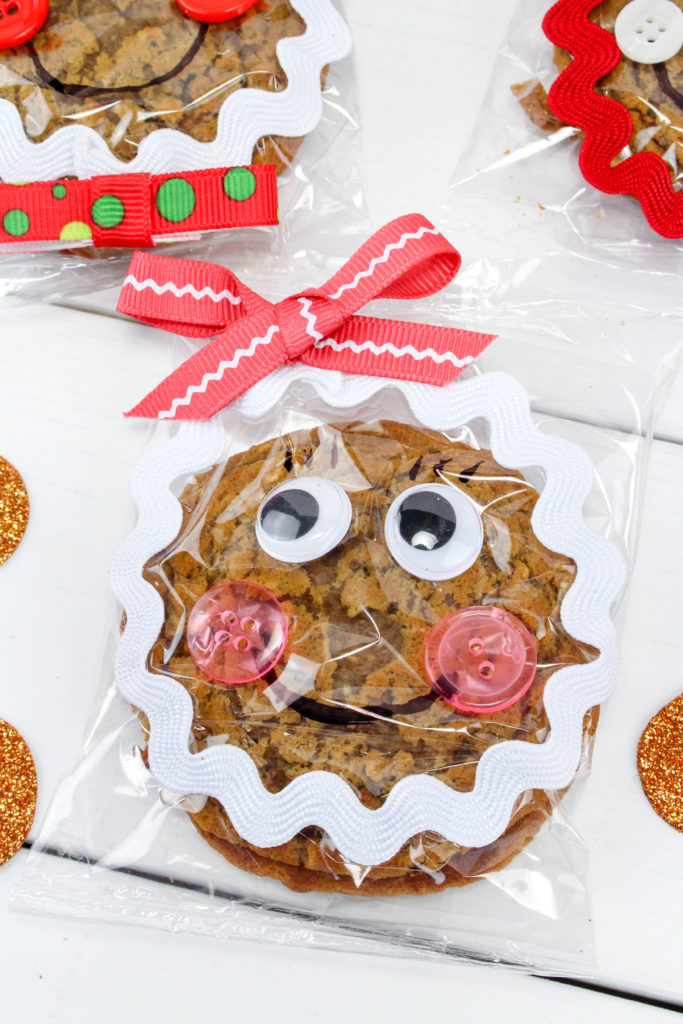 What holiday treats are you making this year?