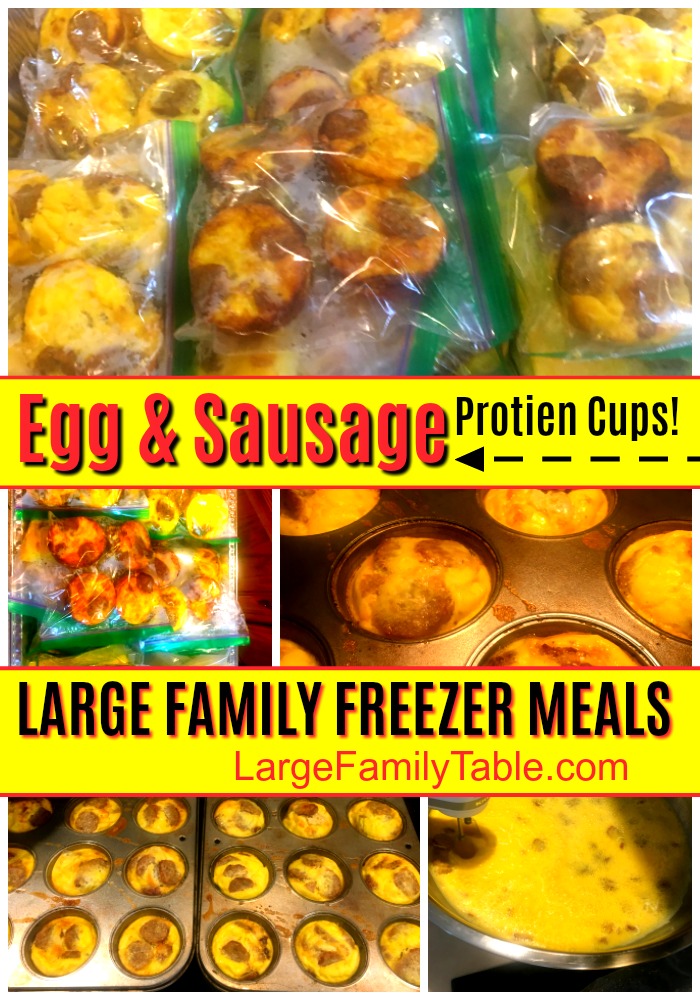 On my last big freezer cooking day, I made 120 of this breakfast freezer meal recipe for protein sausage and egg cups. These are perfect to have a stash of in the freezer for when you know your family has a busy day coming and you may not be able to spend a morning tending to dishing out a hearty breakfast.
Just set a stack of these sausage and egg cups out the night before. In the morning quickly reheat in the microwave and serve the family with a piece of fruit or cottage cheese. Then you can dash into your busy day with your bodies charged and ready to go full steam ahead!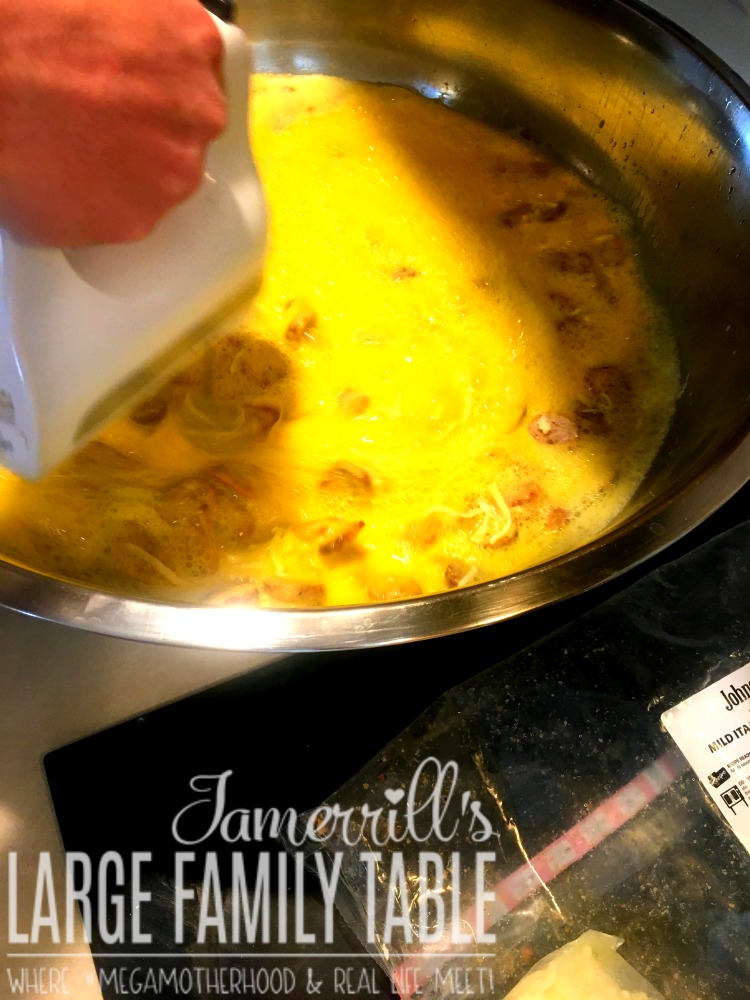 Print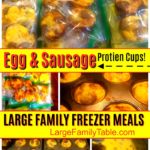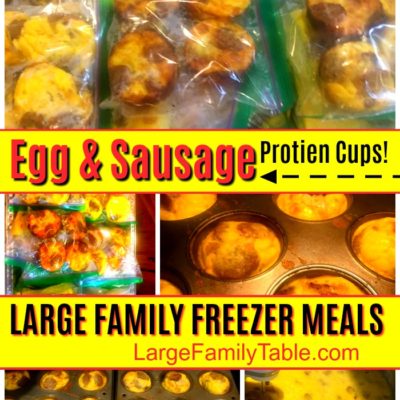 BREAKFAST FREEZER MEAL RECIPES | Protein Sausage and Egg Cups!
---
Description
These Protein Sausage and Egg Cups are perfect for large family breakfasts! I like to set a frozen bag out into the refrigerator the night before we have a big field trip or another outside event. This way I know the children (and momma!) will have a healthy protein packed breakfast that will fuel our bodies for our big day.
---
Ingredients
120 eggs ( 10 dozen)
8 cups of milk
2 1/2 lbs of sliced mild Italian sausage or whichever precooked meat you choose
8 cups shredded cheese
salt/pepper to taste
---
Instructions
In super mega large mixing bowl (I use my 30 qt mixing bowl) mix all of the above ingredients adding shredded cheese last.
Use silicone or paper muffin tin liners.
Fill cups 3/4 of the way full and place in preheated oven at 350 degrees. Bake up to 20 minutes.
---
Notes
FREEZER MEAL DIRECTIONS
Once cooled place protein cups in desired size freezer bags.
Place in freezer for up to 3 months.
When you need these quick and easy protein cups in your life 🙂 place desired amount of frozen bags into the refrigerator the night before.
To heat up, set protein cups on plate and microwave for 45 seconds to one minute.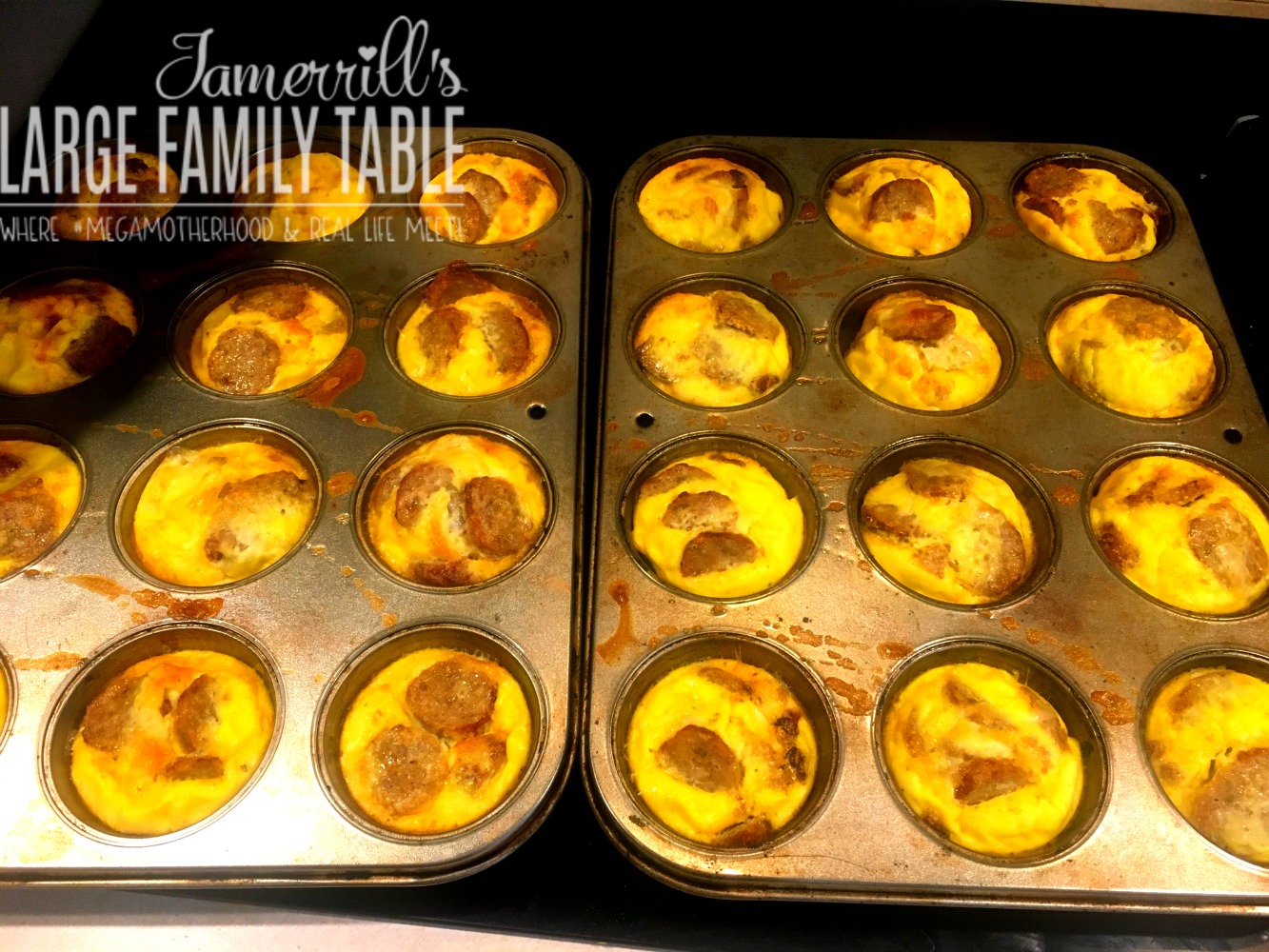 On my last freezer cooking day, I packed most of our sausage and egg protein cups in small baggies of 4 each. You can pack yours any way you'd like based on the baggies and freezer cooking supplies you have available on your cooking day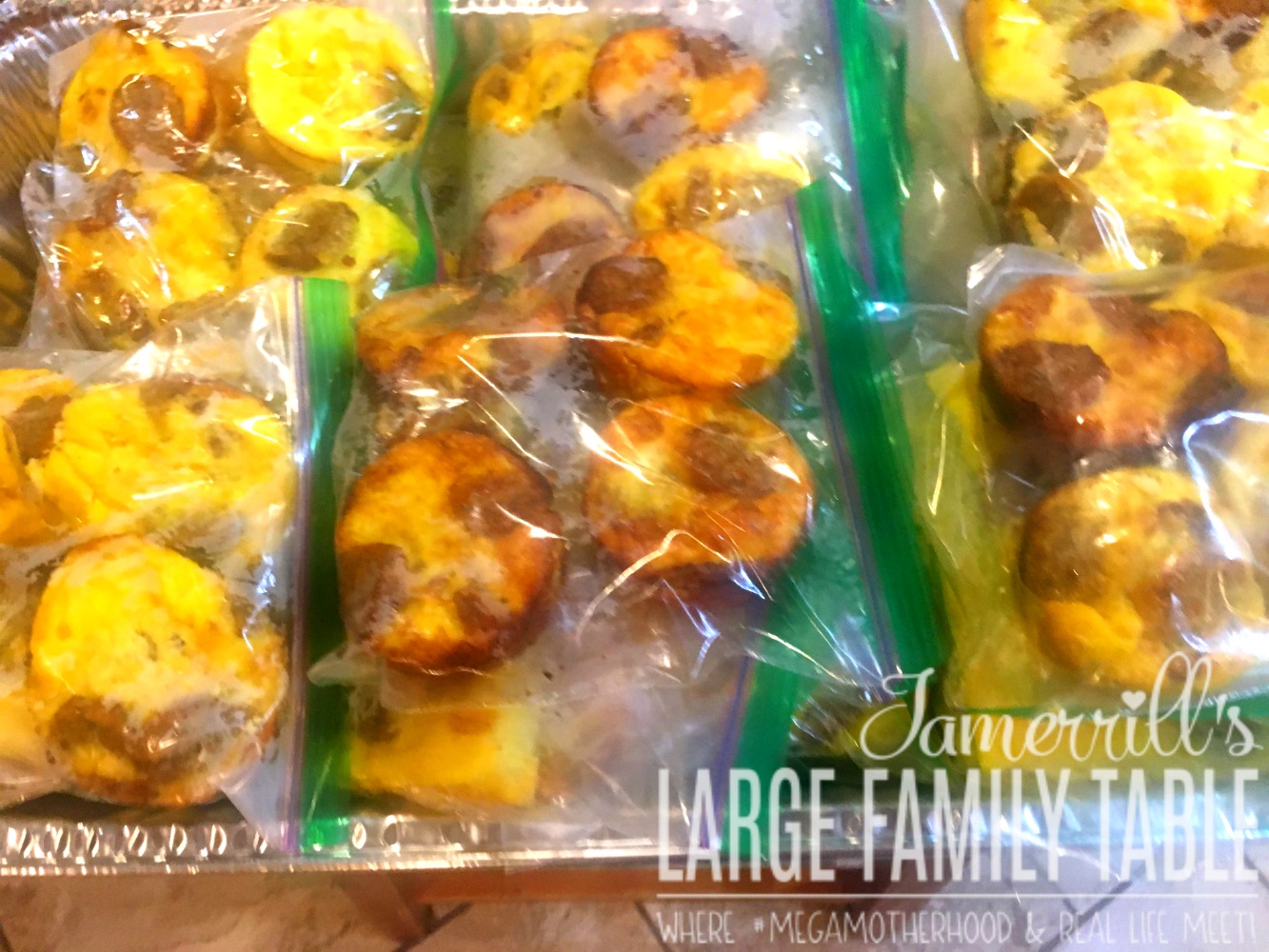 Here are more large family freezer meals!