Welcome to a Day in the Life with Mega Momma Jamerrill. In my latest Day in the Life Video, I bring you along with me and I do mega Momma Fun like Big Batch Cooking Pizza Dough in Bread Machines, I make water kefir, and we talk lots about homesteading plans!
🎉 Use Coupon Code HELLO20 to take 20% off the SUPER MEGA EXTRAVAGANZA BUNDLE which includes 50+ meal-time sanity-saving products like Big Batch Freezer Meal Guides 1-18!!! 🎉
Big Batch Cooking Pizza Dough in Bread Machines + Lots More Mega Momma Fun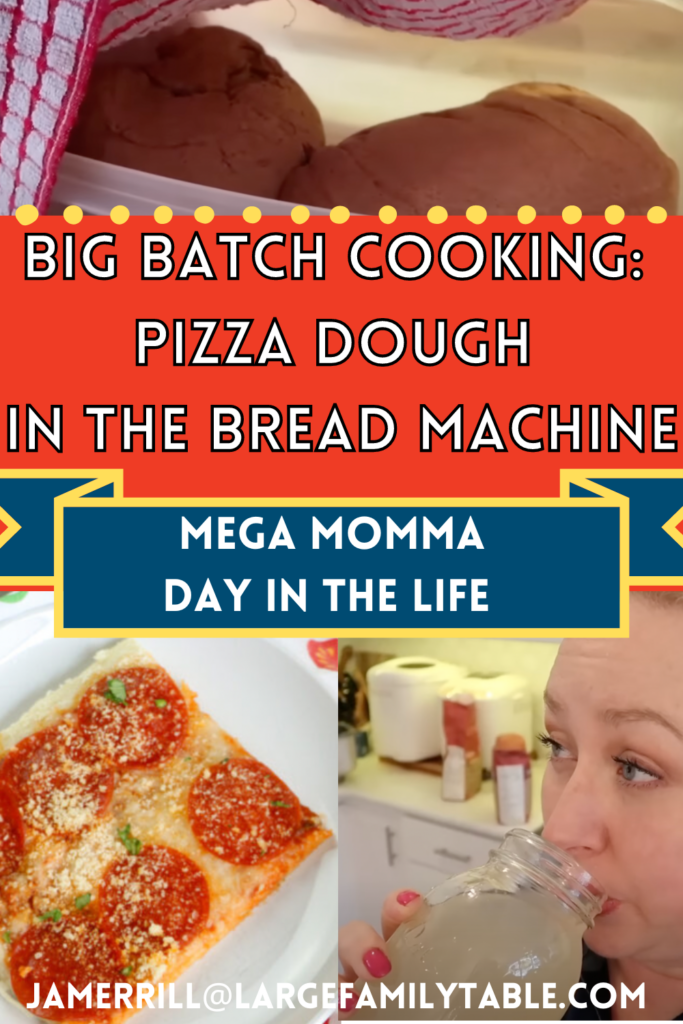 Mega Momma Fun Treat: Water Kefir!!
Have you tried water kefir? In this DITL video, I try out water kefir. I'm a big fan of kombucha but water kefir is new to me. I really like it! It is tangy with just a small amount of sugar (that the kefir grains digest). Water kefir is a probiotic drink, like kombucha, that just has so many health benefits for you such as supporting your immune system, gut health, and more. I love it as a special Momma treat!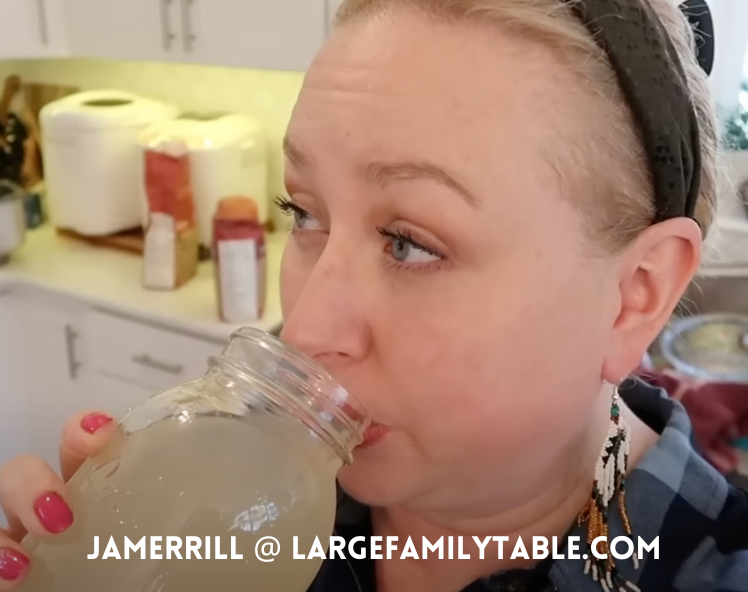 Big Batch Cooking Pizza Dough in Bread Machines
Today's big batch cooking project is making pizza dough in my bread machines! I've been making pizza dough in the bread machine for years as you can see in my past adventures. I feel like now that we have a bigger space in the mega momma kitchen, I can finally resurrect the bread machines and try to run them frequently to always have fresh bread and other homemade goodies.
You can find the full recipe for Making Pizza in the Bread Machine HERE.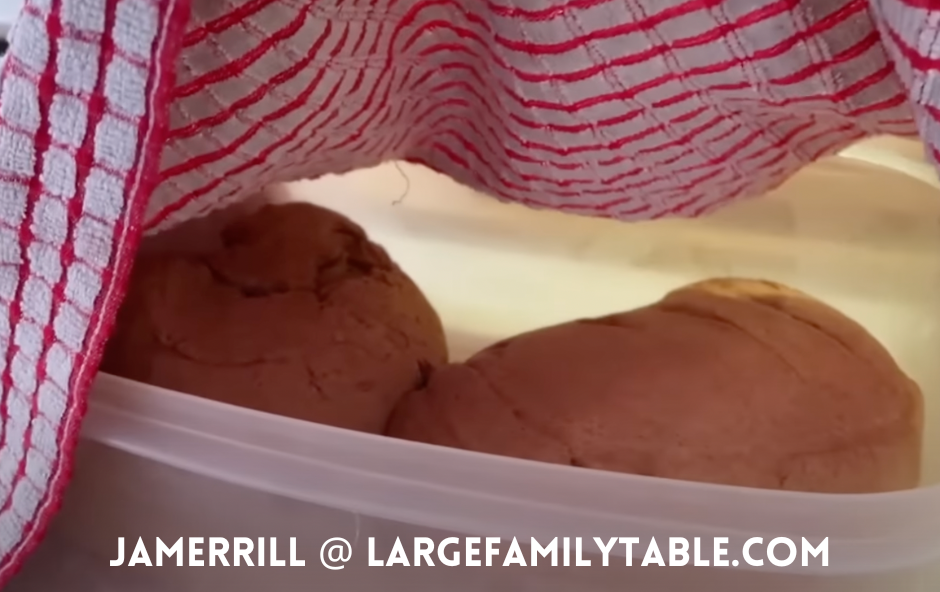 You don't need much to make the Bread Machine Pizza Dough. The ingredients needed include:
Bread Flour. Use three cups of the bread flour in your bread machine to create the dough.
Active Dry Yeast. Although the active dry yeast works well, you can use bread machine yeast to get your dough to rise.
Salt. Add a small amount of salt to the mixture for flavor.
Sugar. Use two tablespoons of sugar with your dough and yeast to create a dough that tastes delicious.
You will also need olive oil and water when preparing the Large Family Bread Machine Pizza Dough. With just a handful of ingredients, you can quickly prepare a tasty dough to make homemade pizzas for your large family.
All you have to do is combine your ingredients in the bread machine and program the machine for the dough cycle. When it is complete, Remove the dough from the bread machine and place in a lightly greased bowl, turning the dough once to coat. Cover and allow to rise for ½ hour. You can then make your pizza immediately or freeze the dough for later!!
Yummy Pizza Ideas for Your Bread Machine Pizza Dough
Once you have the homemade pizza dough made in the bread machine, you can make some of the most delicious pizzas. These are a few options to consider making and serving to your family when you want to eat something tasty:
BBQ Chicken Pizza
Skip the traditional marinara sauce and use BBQ sauce on the dough. Bake your dough until slightly crisp, add a layer of BBQ sauce, sprinkle mozzarella cheese, and then add chunks of chicken on top. Put your pizza back in the oven and cook for about 10-12 minutes at 400 degrees F.
Traditional Red Pizza
Prepare a traditional red pizza by baking your crust, applying marinara sauce, and sprinkling mozzarella and provolone cheese on top. Put your pizza back in the oven and cook for about 10 minutes at 400 degrees F. You might also want to add pepperoni slices on top!
Garlic and Broccoli Pizza
Add olive oil to your baked crust with minced garlic. Add a blend of your favorite cheese on top of the olive oil. Put chopped broccoli florets on top of the cheese and place your pizza in the oven to bake for 10-15 minutes at 400 degrees F.
In today's video, we made sheet pan pepperoni pizza, keeping more dough for the next day, and freezing some for later! Yay for Big Batch Make Ahead Meal Prep!!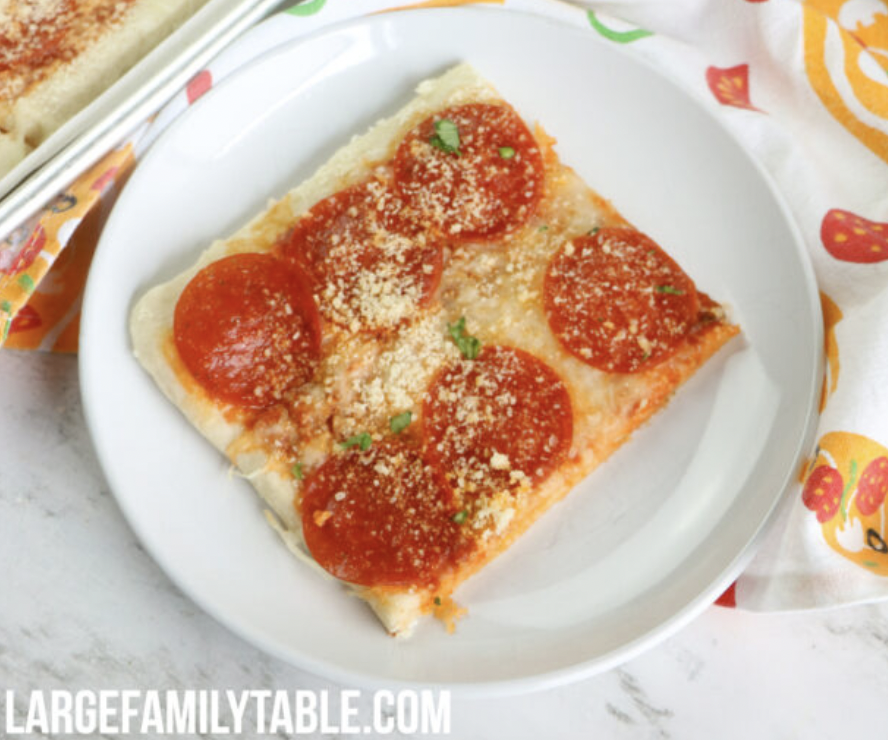 🎥 Watch how to prepare your homemade pizza dough in the bread machine, join me for mega tons of homesteading chatting and planning, check out the 1960's bathroom renovation, and lots more mega momma fun in my new video, Busy Mom of 9 Day in the Life!
🎉 Get it ALL HERE! 🎉
You can get all my 50+ Recipe Packs in my meal time sanity-saving Super Mega Extravaganza Bundle! It includes all the food products in my shop through Fall 2022!! You will get so many recipes, make-ahead and freezer meals, lots of sheet pan meals, baking bundles, and planning packs to help you organize all your meals (breakfast, lunch, and dinner) and so much more. That's why I call it the Super Mega Extravaganza Deal!