In today's vlog, I have limited time to run into Aldi , Sharp Shopper, and Walmart for a super-fast for large family groceries before we completely run out of food. You've probably noticed in the home alone with 5 kids for 48 hours, sheet pan pancakes, and homemade applesauce in the slow cooker vlogs, we've been out of sugar and other things for a while. This frugal mama has been making substitutions left and right. I have super limited amounts of time so I resolve to fill only one buggy with deals at each store. Will I stick to my plan?
Part of why I had such limited time on this BIG FAT DEALS on Large Family Groceries shopping haul day is because we were heading to final dance recitals for 5 of our kiddos! Recitals were the next day!!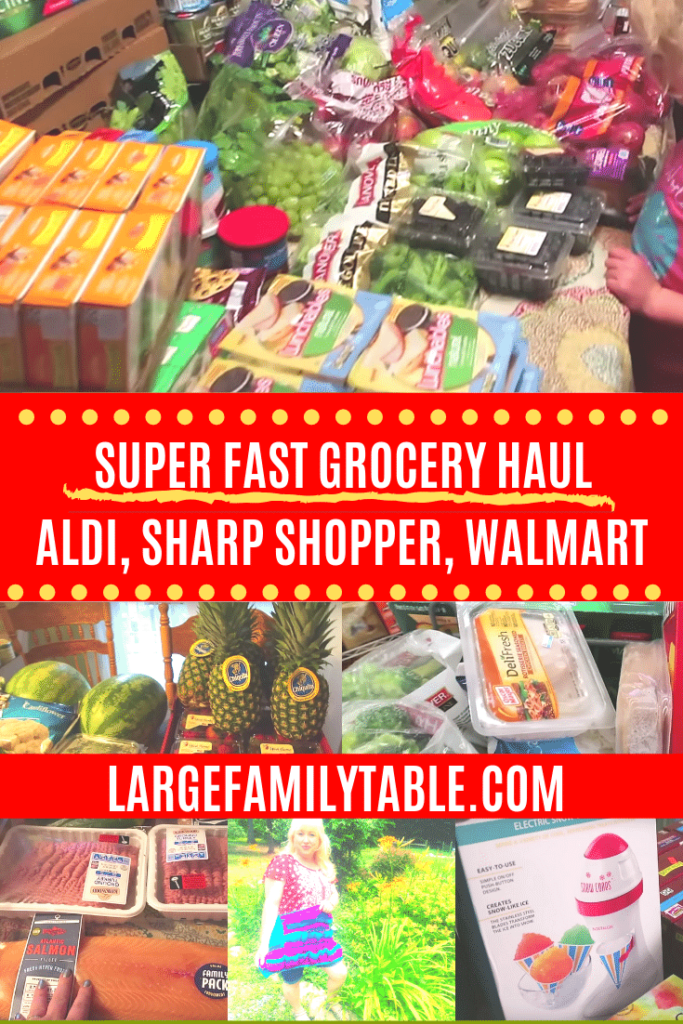 Sharp Shopper Deals
I have about 15 minutes in Sharp Shopper where I find limited edition Star Wars drinks for special treats, apple juice boxes, loads of yogurt deals, broccoli, and other deals. I reach my goal of only one cart and in 15 minutes! Woot! My total for all of this goodness is $123
Aldi Deals
I get 30 minutes in Aldi where the boys and I stock up on fresh vegetables and lean meats then throw some cake mixes, chocolate chips, and funnel cake mix in the cart for good measure. Daniel has been asking about making cupcakes and Father's Day weekend is as good a time as any to make some. Life is too short to not make memories with the children. We spend $226.93 on this haul.
Large Family Groceries
Here are more large family grocery shopping posts you might find helpful!
CHEAP LARGE FAMILY GROCERY SHOPPING DEALS + THM HAUL (PLUS MY BIG WEIGHT GAIN CHIT CHAT & PLANS!)
4 STEP SYSTEM FOR LARGE FAMILY GROCERY SHOPPING SUCCESS FROM A MOM OF 7
HUGE HAUL! LARGE FAMILY GROCERY SHOPPING $788 WALMART PICK UP ORDER!
Here are all of my large family grocery hauls and here are many of my large family freezer cooking days if you'd like to look through those.
Walmart Deals
We needed to run into Walmart for deals for dance recital weekend. While there, I coveted the ice cream machine and the sno cone maker yet again. Taking the sage advice of my teenage daughter, I splurge on both of them for some fun family time. I spend about $85 for the ice cream machine, sno cone maker and all the paraphernalia needed to make them work. Sometimes you gotta throw caution to the wind and be the fun mama.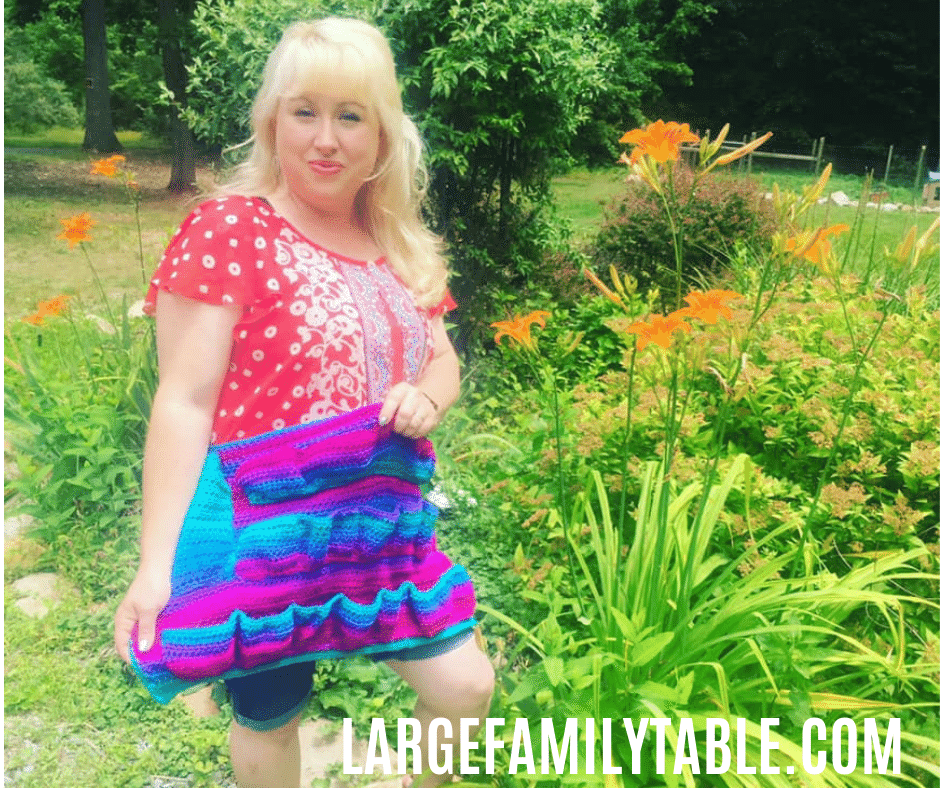 YouTube Goodies
Finally, we get to the part where I share some goodies from my wonderful viewers. Check out the vlog to see all the fabulousness including the egg gathering apron in all its glory. I seriously have the best viewers in existence. Thank you !