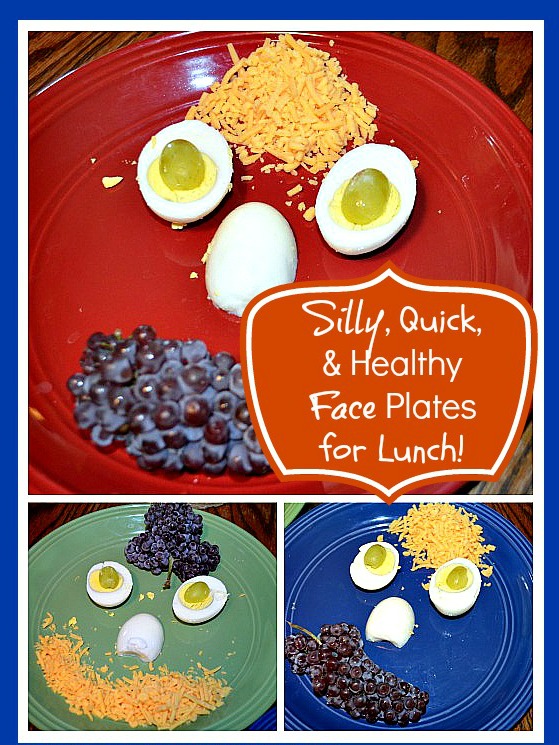 Last week I was making lunch plates for the younger kids with hard boiled egg, turkey, cheese, and apple slices. As I was looking at the lunch plate I thought, "I could be a super mom and arrange these foods into a silly face!"
I earned my fun mom points for that day. The silly face lunch plates were a big hit!
You know what that means, right?
Everyday the kids request silly face lunch plates. 🙂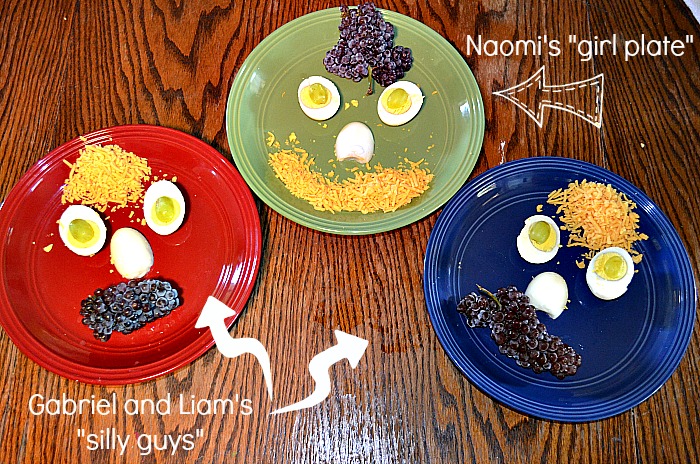 Here's what I made the kids for lunch yesterday. My older boys where working outside with their dad on a project so I just had the little ones to get lunch for.
I used hard boiled eggs for the eyes and nose, cheese for hair or mouth, and champagne grapes for the mouth or hair.  There are no leftovers when I make silly face plates for lunch!
It's also fun because the kids literally giggle the entire time they eat. They like to recreate the faces and make it a silly time.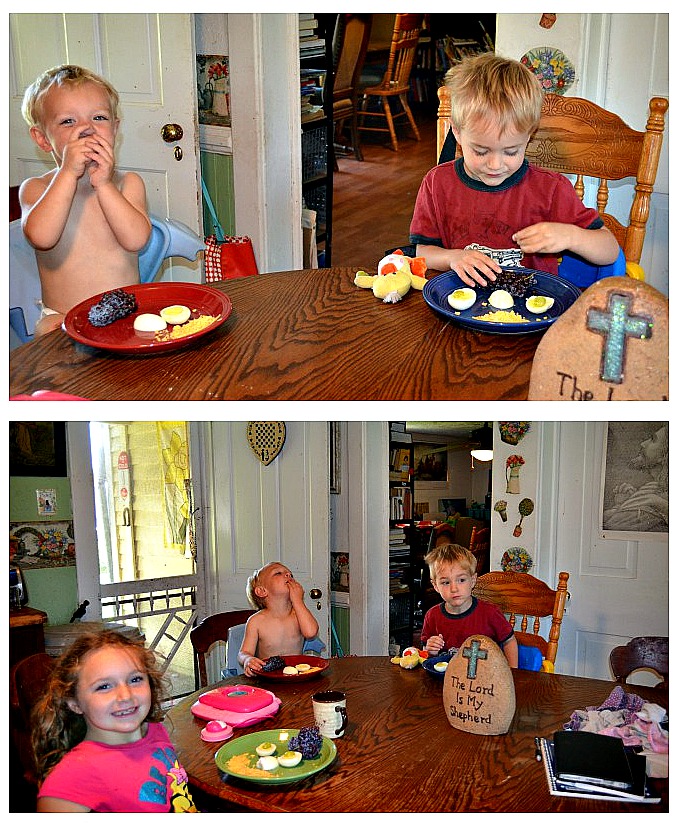 Idea list for Silly Face Plates
This quick and healthy lunch idea is great for homeschool lunches. It's easy on mom and the kids can even design their own plates.
Take a quick inventory on what you have in the refrigerator. I bet you have many items to pull together some fun silly face plates.
Food ideas that you would see at our house:
Hard Boiled Eggs ( a favorite snack at my house)

Bananas

Apple Slices
Oranges
Green Peppers
Cucumbers
Celery
Tomatoes
Cheese
Pretzels
Raisins
Craisins
Turkey or Chicken
What would you put on your silly face plate?