FUN Homeschool Supplies Haul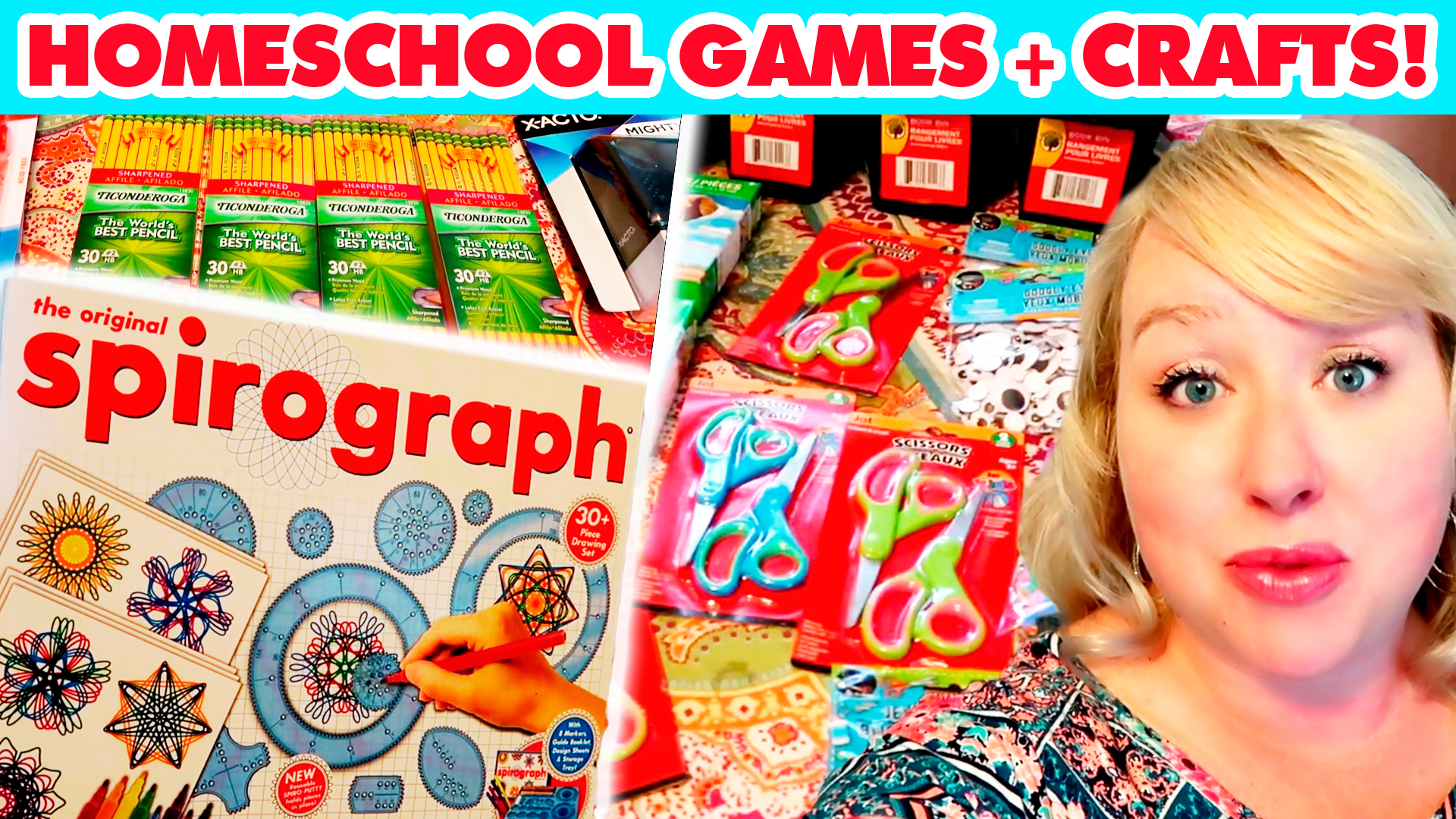 Today I have a Fun & HUGE homeschool supplies haul for you with lots of homeschooling goodies from Dollar Tree, Target, and Walmart! This is my first grab up of fresh supplies for homeschooling for our 2018-2019 homeschool year. However, many of these are consumable school supplies.
Believe me, this house full of creative kids use up homeschool craft and art supplies quickly! That's okay though, I plan to do several additional homeschool hauls as back to school prices continue to reflect deeper discounts as summer marches on.
You'll also see I purchased several updated games for our homeschool game shelves. We even added a new one to our collection. Be sure to let me know some of your family's favorite homeschool games, too!
Click here to watch the FUN Homeschool Supplies Haul!