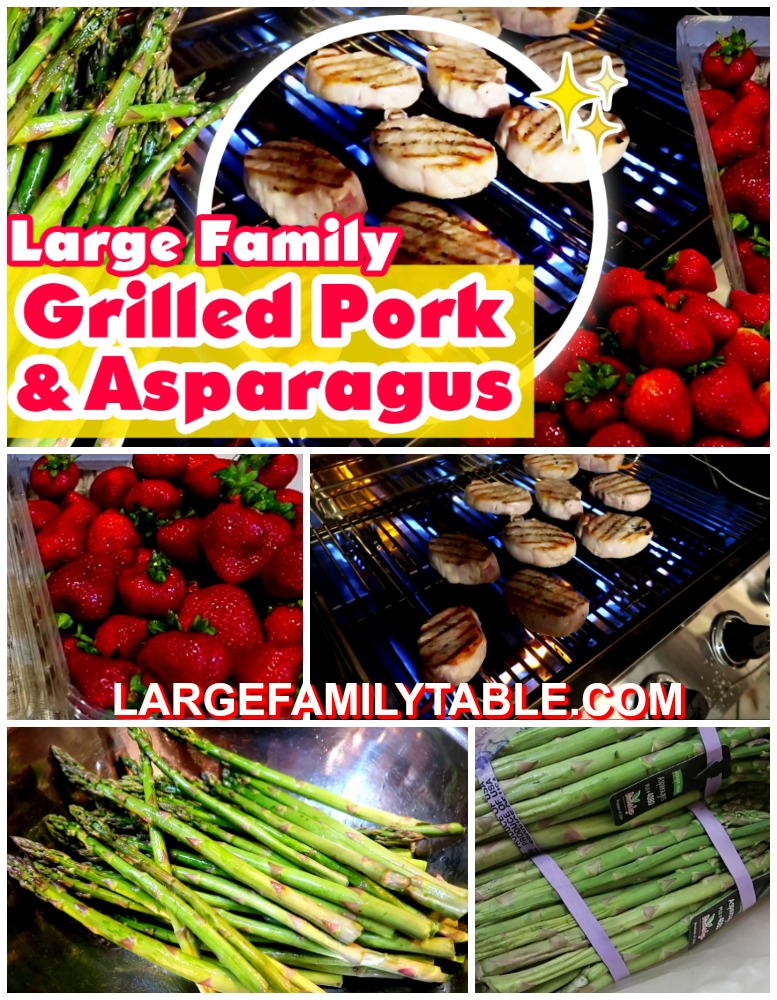 Today we take you out and about on our large family day to run some errands see The Incredibles 2. After the movie, we do a small-ish large family grocery haul at Costco. Then back at home, we grill up some fantastic pork – large family style!!
***I will have to swing back around to get the grilled pork and asparagus recipe typed out here in this post!
Click here to watch the full Cooking for a Large Family | Grilling Pork & Asparagus vlog!