Large Family Refrigerator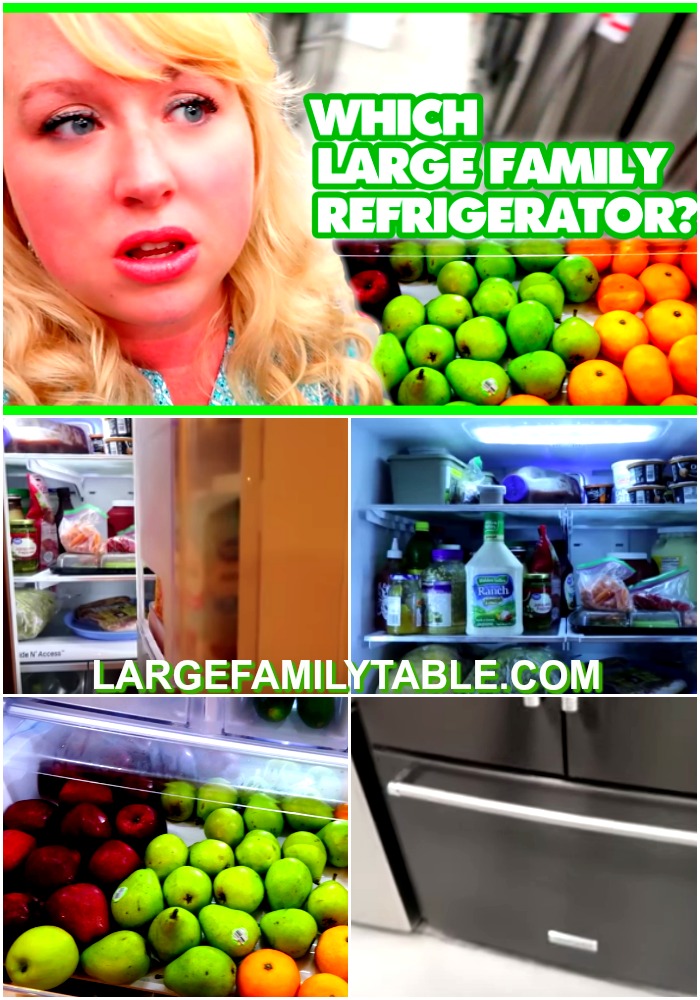 Come along with Mr. Travis and I as we shop for a new refrigerator for our large family! Before we moved two years ago, I had three refrigerators and a full freezer. Right before we moved our used full freezer died. Not long after our move, our 3rd fridge died.
Last summer I replaced our full freezer (you can watch the vlog where I got my new large family freezer here) and this summer I replaced the kitchen refrigerator, so we're NOW back to 3 refrigerators and a full freezer, woot! We moved our older kitchen refrigerator out to be one of our garage refrigerators. Basically, there's a whole lot of refrigerators around here, haha!
Which Large Family Refrigerator Did We Buy? + NEW BIG Fridge Tour!
Click here to watch the new vlog and see Which Large Family Refrigerator Did We Buy? + NEW BIG Fridge Tour!
Which model refrigerator do you have for your large family?
You Might Also Like These Large Family Posts
11 Things Large Family Moms Can Stop Worrying About
8-Hour Large Family Freezer Meals Prep Day | Freezer Soups, Bulk Cooking Meat, Meatloaf Minis +
TWO Large Family Moms + ONE Restaurant Depot Supply Warehouse
Twice Baked Potatoes for the Freezer – Freezer Meals Recipes for Large Families
LARGE FAMILY VAN ORGANIZATION | ☀Summer Homeschool Travels + ? Lake Ready!
Large Family Breakfast Meals & Ideas
Mini Meatloaves | Large Family Freezer Meal Recipes
FREEZER MEALS FOR DAYZZZZZ! Bulk Cooking for a Large Family
Burrito Pie Freezer Meal Recipe | Freezer Meals for Large Families!