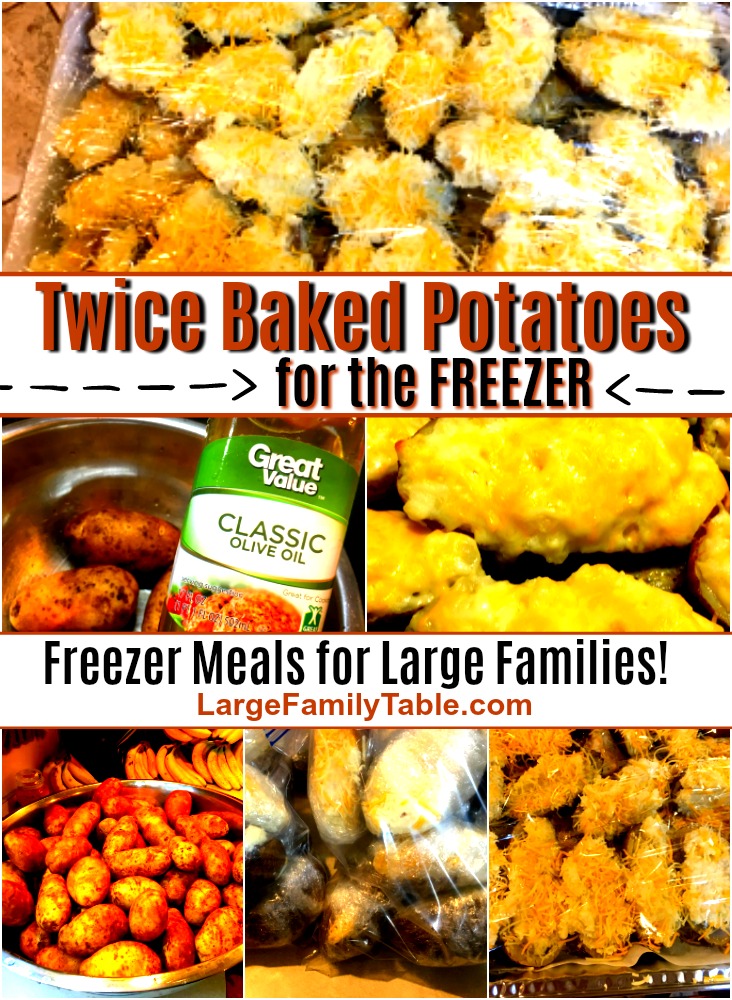 On my big freezer meal prep day, I cooked up 40+ lbs of potatoes in the oven to make Twice Baked Potatoes for the freezer. Many times here lately I just cook my potatoes in the electric pressure cooker. However, on my freezer meal prep day, both my Instant Pot and 14 qt electric pressure cooker were busy cooking big batches of meat in bulk. Because of this, I decided to just bake big pans of potatoes in the oven instead.
Yes, 40 lbs of Twice Baked Potatoes is a lot! Naomi and I had fun making the filling and stuffing the potatoes together. Plus the entire family has loved having Twice Baked Potatoes in the freezer. It's not a side dish I normally make because daily life is very full. With these in the freezer, we had them for side items several times. We also had them as an entire lunch meal a few times as well. And here we are over 8 weeks since I made these Twice Baked Potatoes for the freezer and we still have several bags left.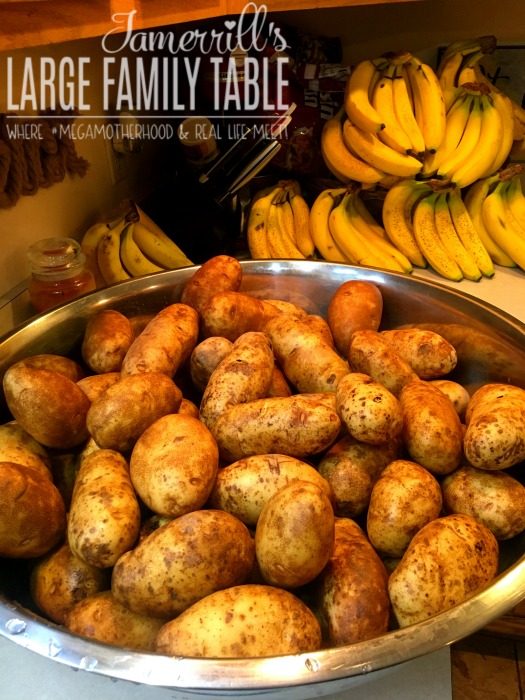 I had Zion wash and scrub the potatoes for us. Then I pierced them, rub them in some olive oil, and baked them at 350 degrees for an hour and 15 minutes. I wasn't able to get any farther with processing the potatoes the day I baked them. I filled large 11 x 19 pans with the baked potatoes and saved them for the following day.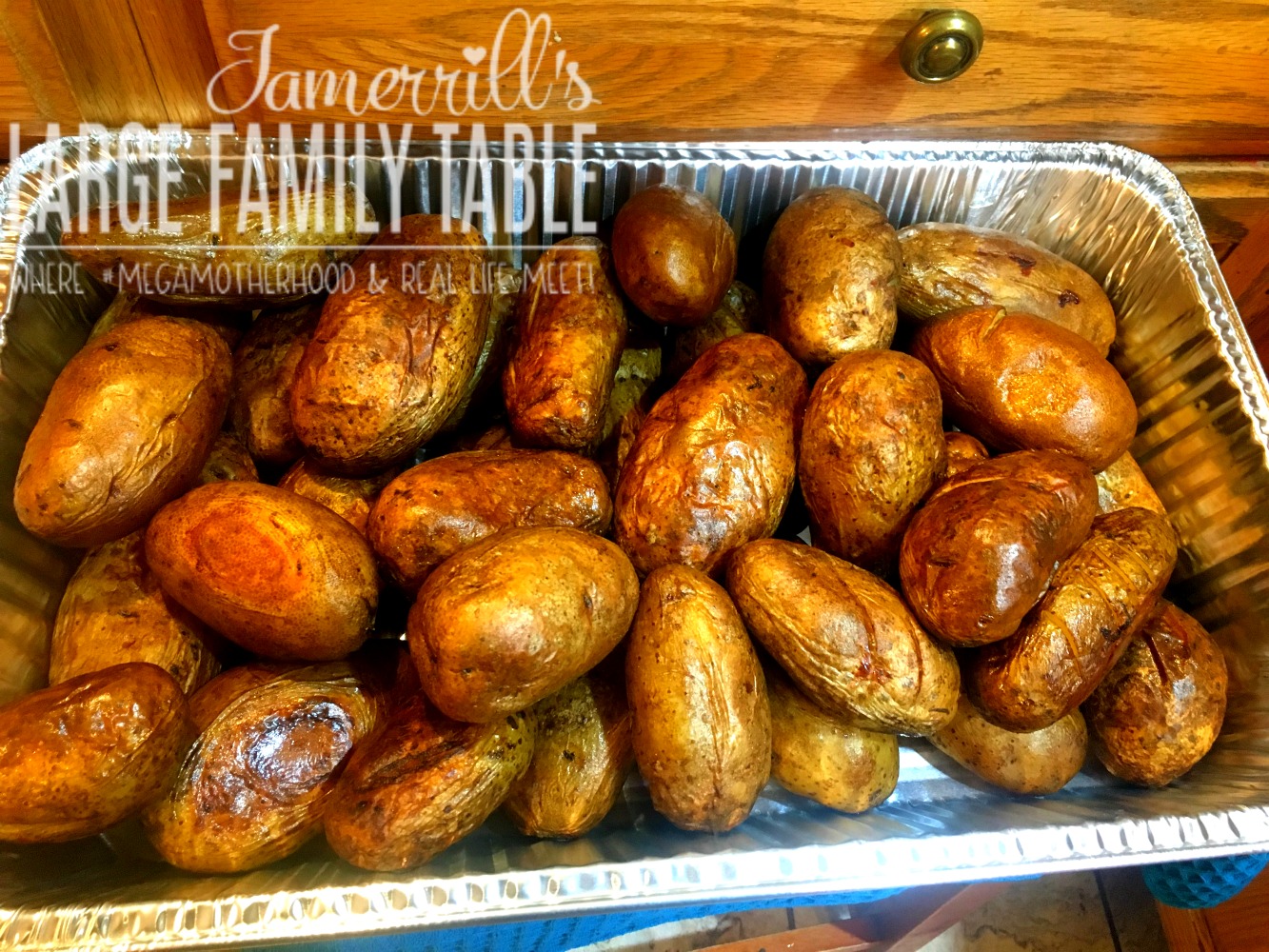 On day two of my freezer cooking when I made freezer meals for dayzzzz, Naomi and I made the Twice Baked Potatoes and flash frozen them. Then on day three (it all runs together, haha) we wrapped each potato and froze several in many gallon freezer bags.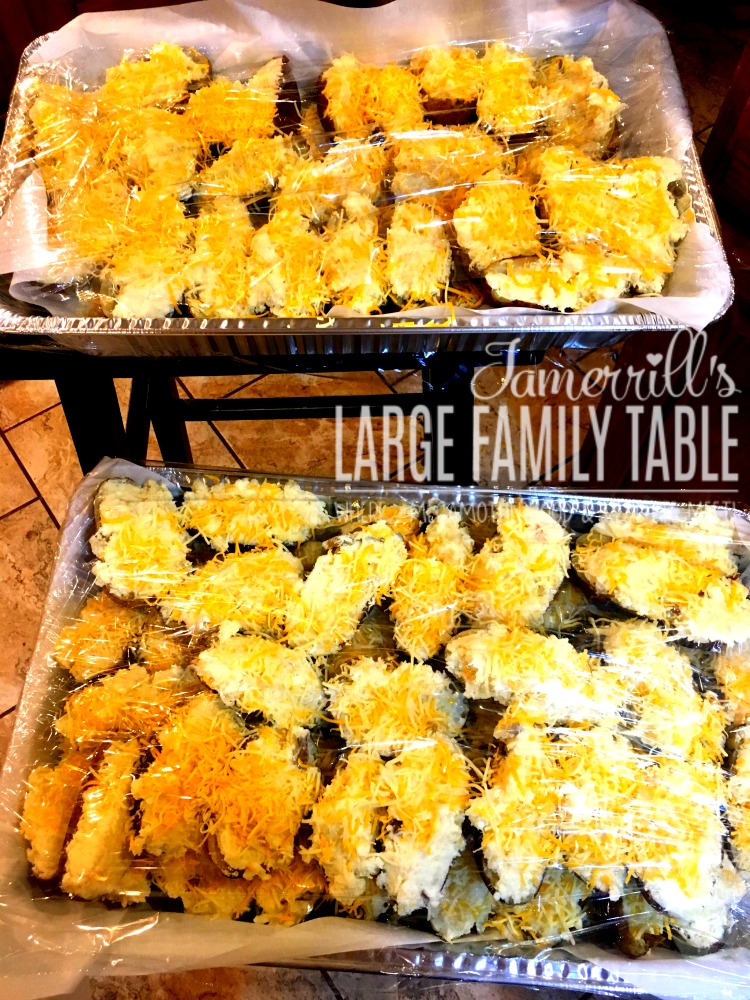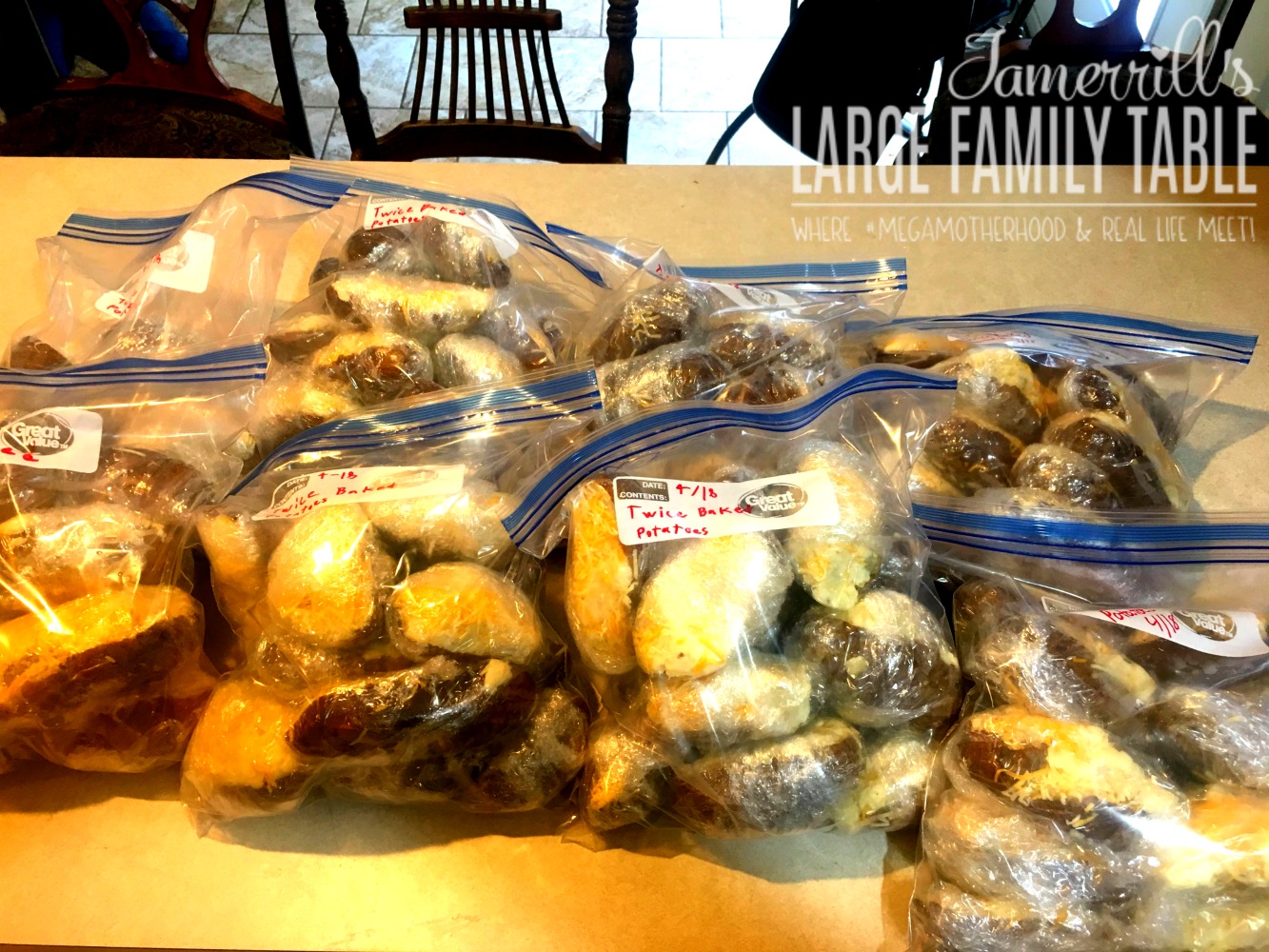 I hope you enjoy this HUGE Twice Baked Potatoe recipe that's certainly large family style! You can see me make this recipe in FREEZER MEALS FOR DAYZZZZZ! Bulk Cooking for a Large Family.
This Twice Baked Potato Recipe was featured in Large Family Meal Plan #3. You can find more large family meal plans here.