You want something quick and easy for dinner but all you have is ground beef. You look in the fridge and see a can of cola and voila! Dinner is saved! These homemade cola sloppy joes on the stovetop are sure to be a crowd pleaser. Bonus points that they are amazingly simple to make. So simple you could teach this recipe to an older child to cook when they get dinner detail. You do teach your children to cook, right?
**Use special promo code HELLO20 to take 20% off your first order in the shop including the SUPER MEGA ULTIMATE Large Family Freezer Meals Bundle here!**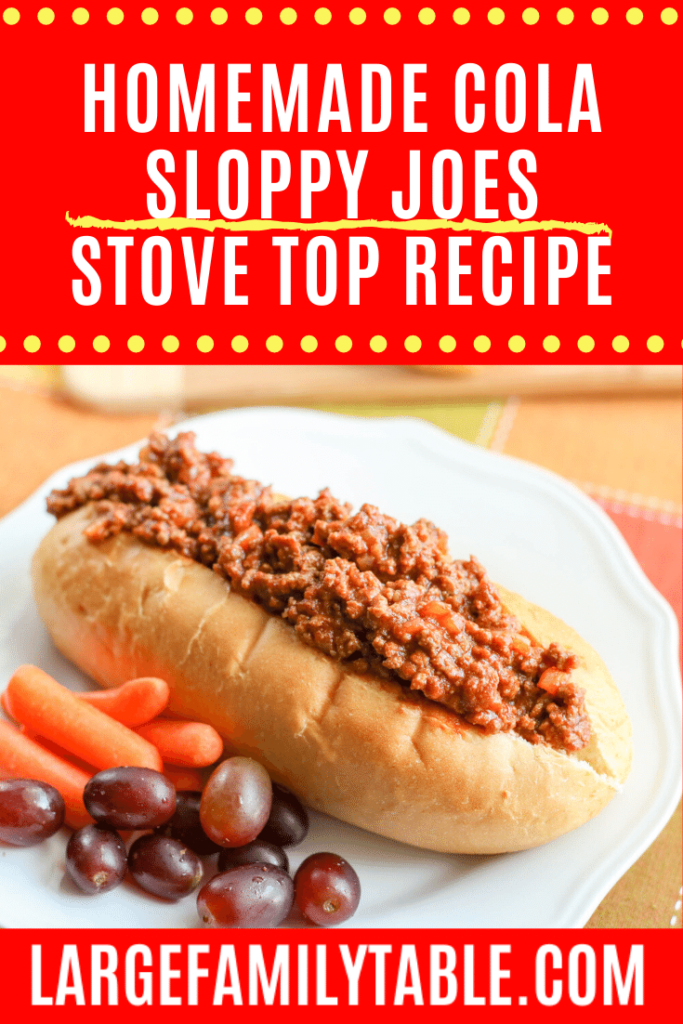 Grab your ground chuck and your onion. Ground beef of any sort or even ground turkey will work for this recipe. Use what you have, mama. Dice up the onion and add the meat and diced onion to your skillet or your funky old pan.
Break the meat into clumps as you brown it. When the meat is brown and the onion is soft, remove from heat then drain. Add back to the skillet with the remaining ingredients. Stir together then bring it all to a boil. Reduce heat to a simmer and let cook for 10 minutes, stirring occasionally. Serve on hoagie rolls, hamburger rolls, or toasted bread.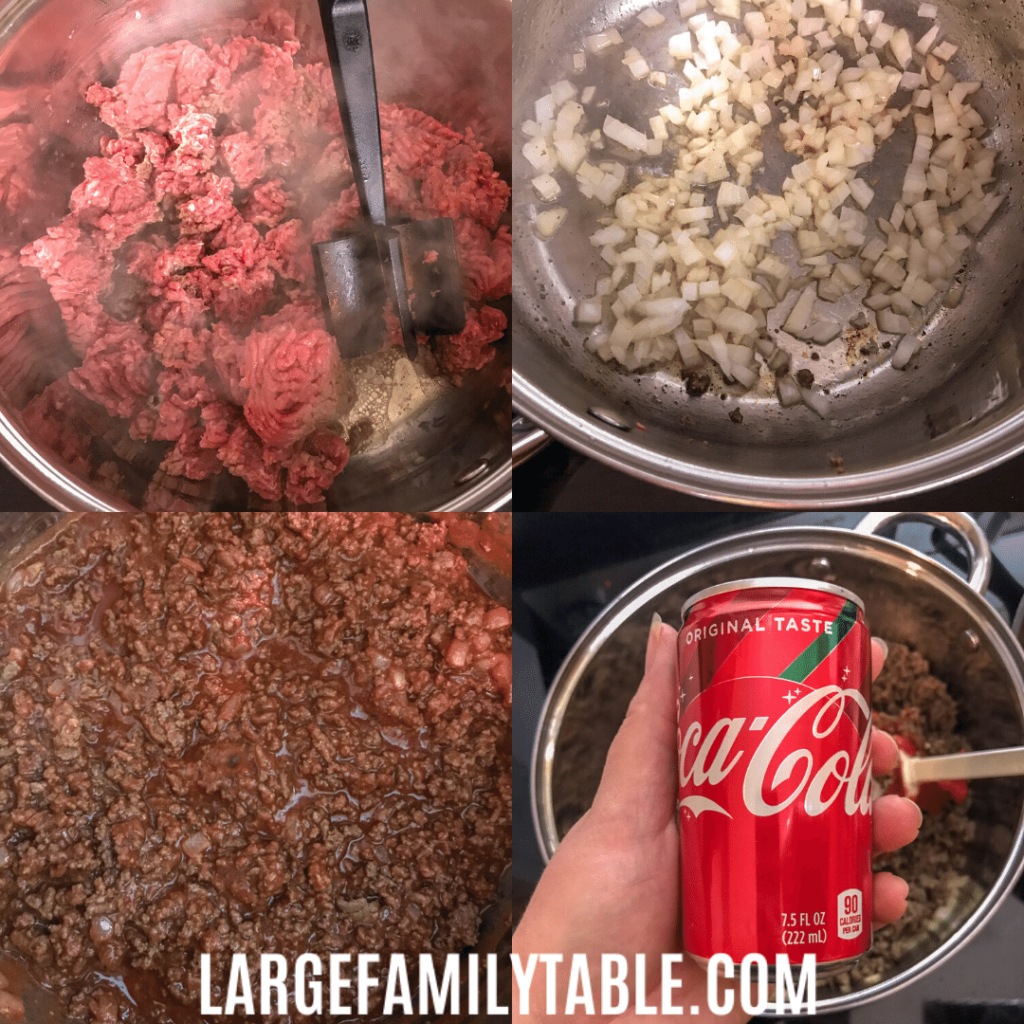 What sides go with sloppy joes?
We love to have tater tots, french fries, or even just carrot sticks with ours. If you're feeling fancy, whip up some cheesy asparagus or thaw out some twice baked potatoes. There really isn't anything that can't go with homemade cola sloppy joes.
Is Manwich and sloppy joes the same thing?
You betcha. Manwich is just the brand name recipe you can buy in stores produced by Con Agra foods. If your people like Manwiches then they will like sloppy joes. You will like it because homemade is usually a more frugal option than store bought.
Print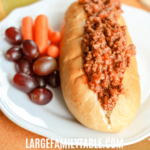 Homemade Cola Sloppy Joes Stove Top Recipe!
Author:

Prep Time:

5 minutes

Cook Time:

10 minutes`

Total Time:

15 minutes

Category:

Beef

Method:

Stove top

Cuisine:

American
---
Description
Make homemade cola sloppy joes right on your stovetop for a quick and easy meal that your whole family will surely love!
---
Ingredients
2 lbs ground chuck
1 onion, diced
1 (6 ounce) can tomato paste
1 TBSP Worcestershire sauce
1 cup cola (Pepsi, Dr.Pepper, Coke, etc)
1/2 tsp salt
1/4 tsp pepper
1/2 cup water
---
Instructions
In large skillet, add ground chuck and onion.
Cook, chopping the beef into crumbles, over medium high heat until the beef is brown and the onion is soft. Drain.
Add the meat back into the skillet with remaining ingredients.
Stir together and heat until boiling.
Reduce heat and simmer, stirring occasionally for 10 minutes.
Serve on hamburger buns, toasted bread, or hoagie rolls.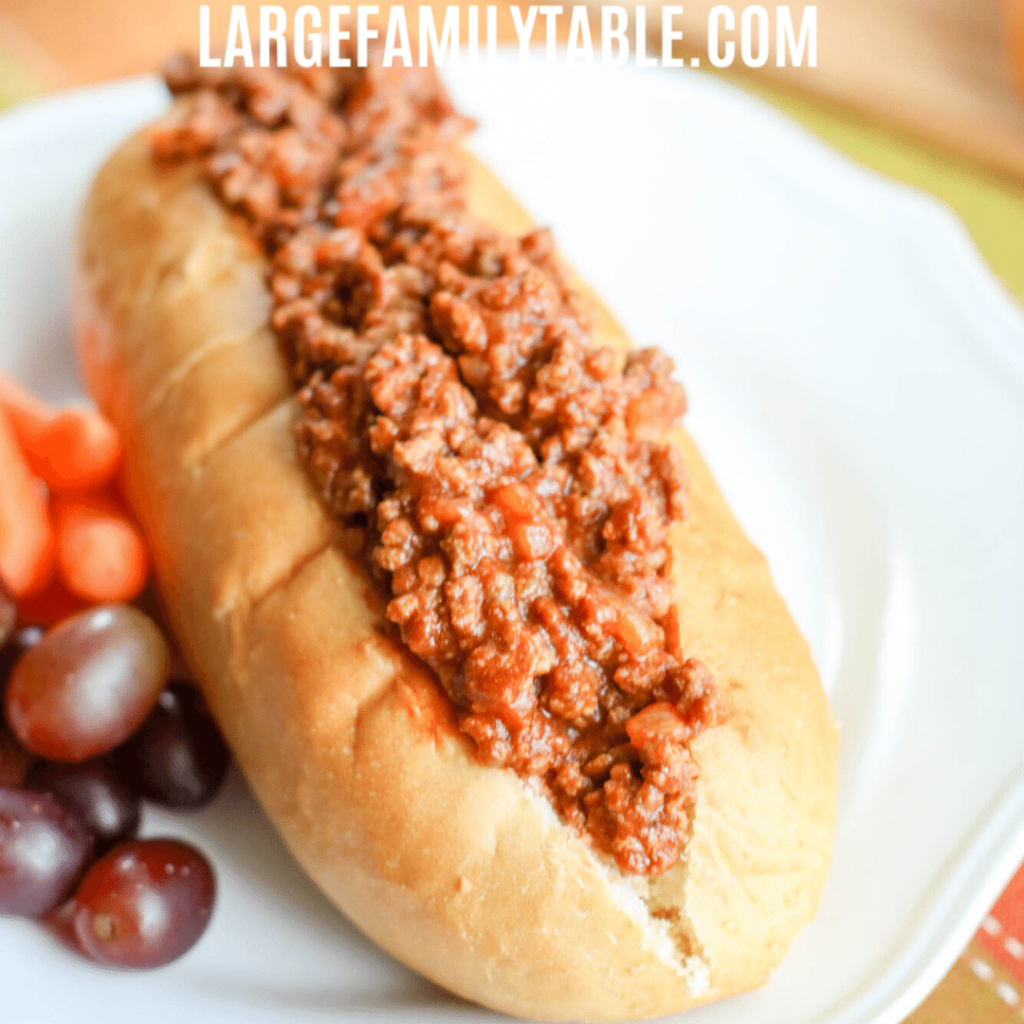 Serve immediately and listen to the sounds of your family devouring it happily. I love that it's quick, easy, and cheap. Those are the best words a large family mama can hear when feeding her people. Yes and amen!
Want more frugal options to feed your people?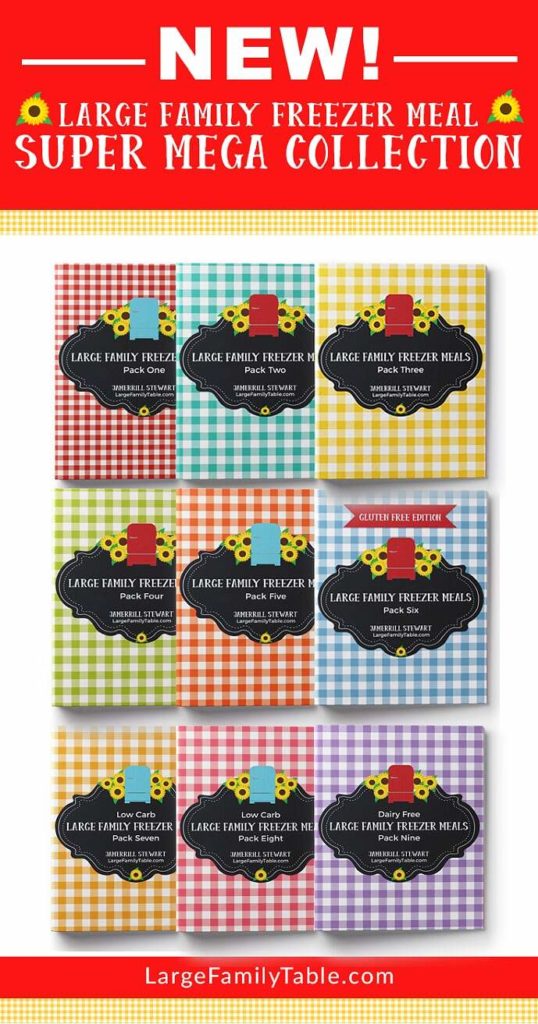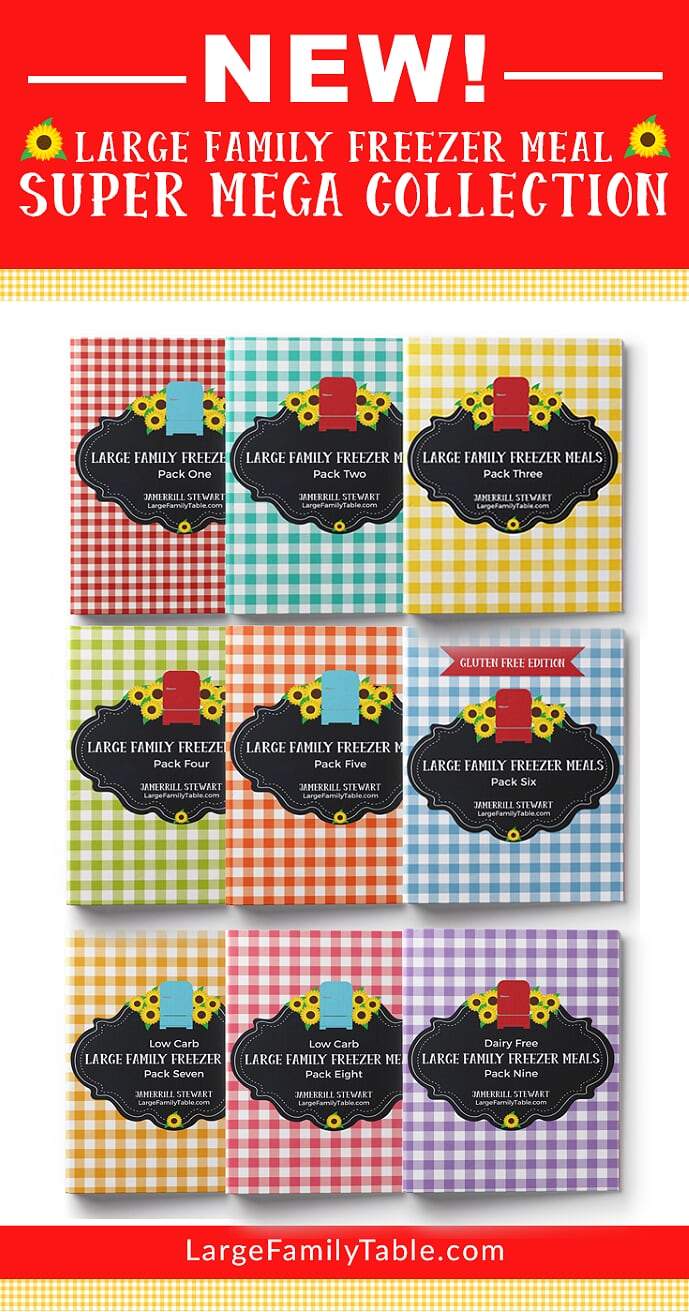 You need this huge large family freezer meals collection because you have a lot of people to feed every. single. day. They always seem to want breakfast, lunch, and dinner (don't forget the snacks!) and they always look to you for all this food.