Cheesy asparagus is one of those side dishes that is so good you could plan your meal around it. Vegetables have the unfortunate distinction of being an afterthought to most meals. With this combo of parmesan and mozzarella, it will catapult your asparagus to a starring role.
*Use special promo code HELLO20 to take 20% off your first order in the shop including the SUPER MEGA ULTIMATE Large Family Freezer Meals Bundle here!**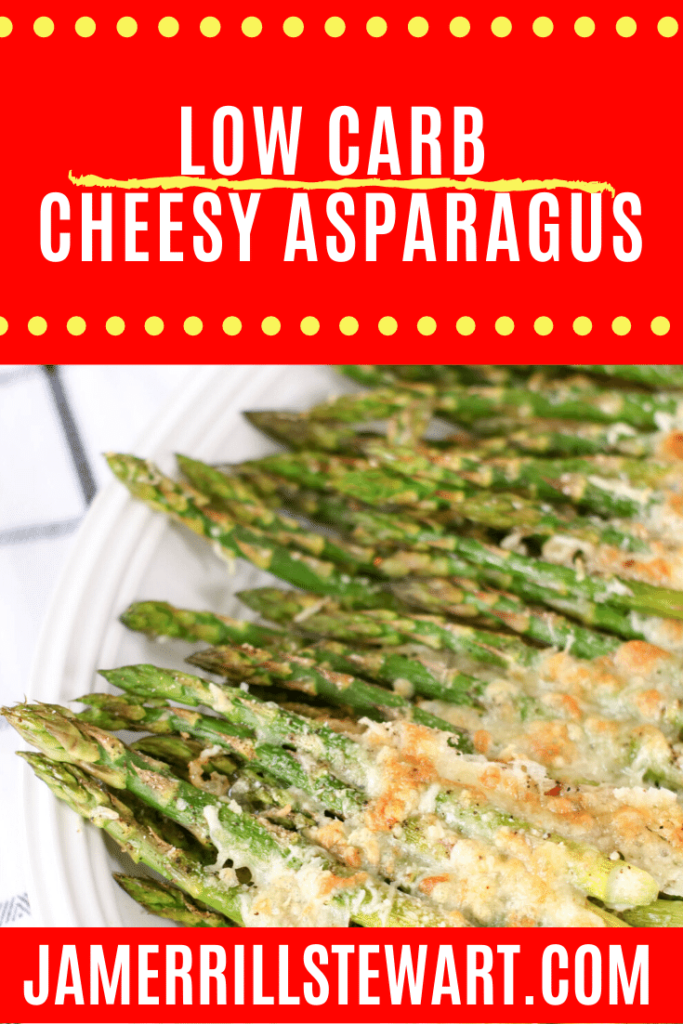 What food does asparagus go with?
Garlic Butter Salmon would pair beautifully with cheesy asparagus to keep it low carb. Of course, don't make the potatoes in the recipe.
Low Carb Buffalo Chicken Casserole
Low Carb Philly Cheesesteak Casserole
Low Carb Shepherd's Pie
Low Carb Instant Pot Beef Ribs
This is not a mix up and walk away while it cooks recipe. While it is simple to prepare, you have to watch the asparagus to be sure it doesn't burn. It will turn on you in an instant.
Wash the asparagus and trim off the woody ends. You can throw them in a bag with other veggie scraps for when you make broth or I feed them to the chickens. Your choice.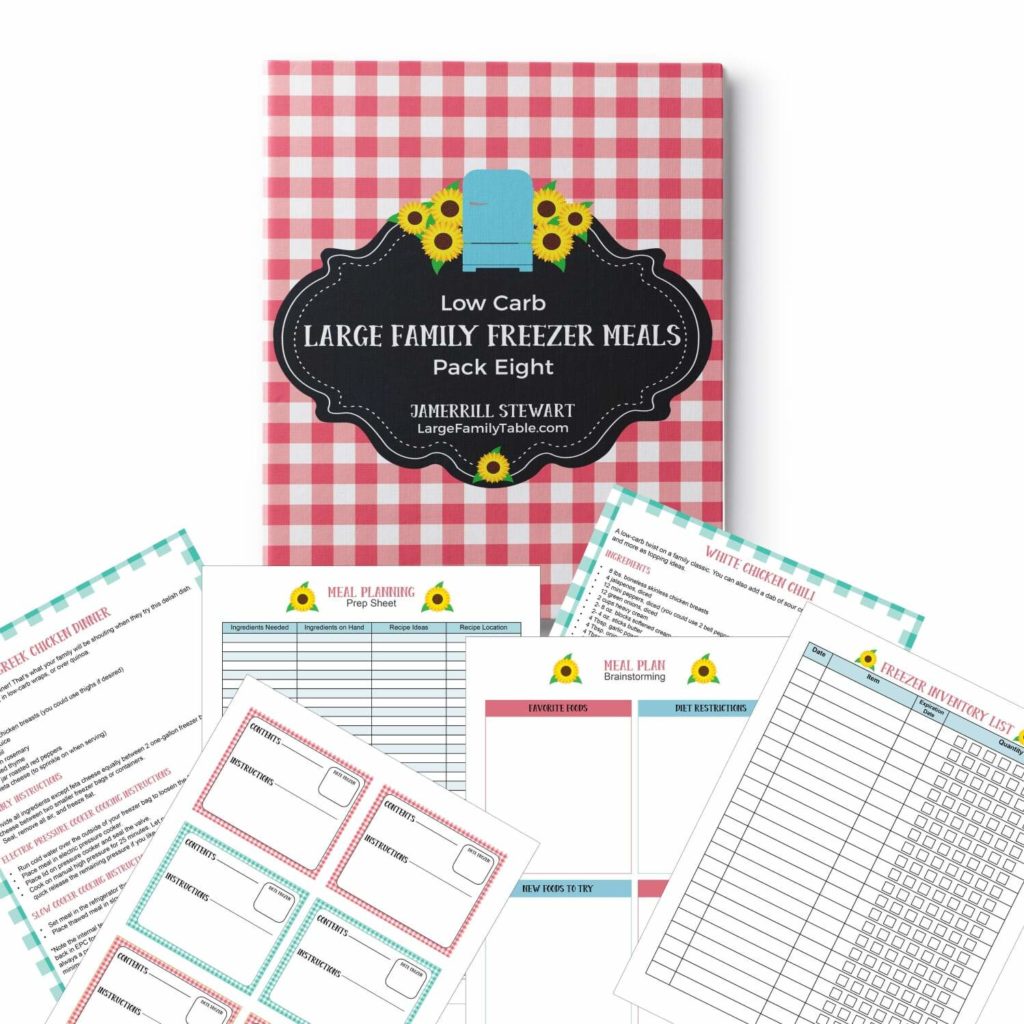 Place asparagus on your sheet pan which you can line with aluminum foil for easier cleanup. Drizzle with olive oil. Sprinkle with salt and pepper then top with parmesan and mozzarella cheese. Broil for 5 to 10 minutes or until desired tenderness. They can burn in an instant so don't walk away. Just don't do it.
Print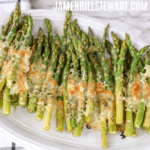 Cheesy Asparagus – Low Carb Recipes!
---
Description
Cheese takes your broiled asparagus to a whole new level while remaining low carb!
---
Ingredients
1 bunch asparagus

1 teaspoon olive oil

½ cup grated Parmesan cheese

½ cup shredded Mozzarella cheese

Salt and pepper, to taste
---
Instructions
1. Preheat broiler in oven.
2. Wash asparagus and snap off the woody ends. Place on a sheet pan lined with aluminum foil.
3. Drizzle olive oil over asparagus. Then, sprinkle with salt, pepper, Parmesan and Mozzarella. 
4. Place in the oven (about 10 inches below broiling element) and cook for 5 to 10 minutes or until the desired tenderness is achieved. Watch the asparagus carefully to avoid burning.
5. Garnish with additional Parmesan if desired.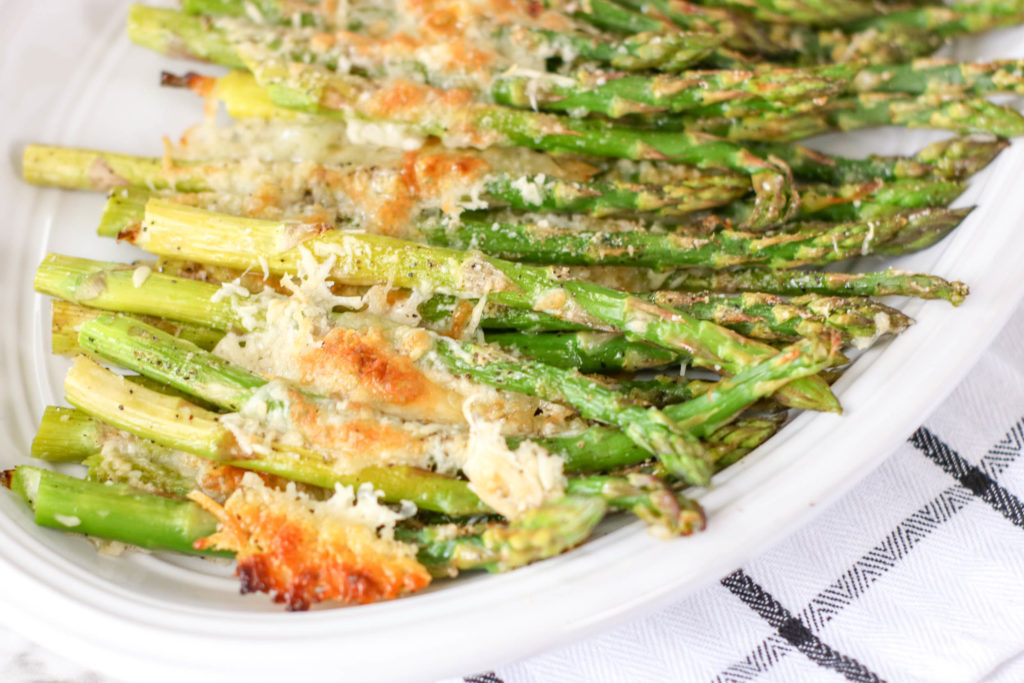 Your family will love low carb cheesy asparagus. No matter what you pair it with, you have a winner on your hands. Your little people will love to learn that asparagus is known to make you pee green along with a distinctive smell after eating it. If you are a mom of boys, this will be a #momwin for you hands down.
Find more healthy sheet pan dinners on Youtube!