In recent years, I have become aware of the health benefits of eating a lower-carb diet and adding in high-quality foods like bone broth. Instant Pot bone broth helps us to eat healthy while also being frugal and easy to make. It's a warming snack, perfect to cook with rice, use in soups, and more!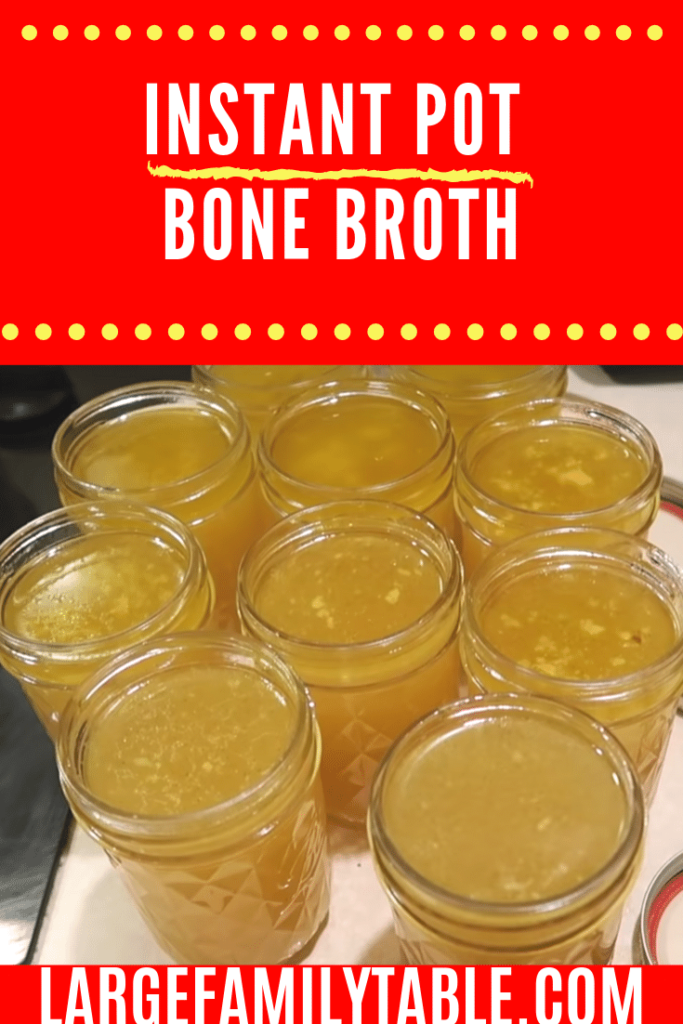 I like to put in some work whenever I can to have meals prepped in the refrigerator or freezer that make eating well easier on a daily basis. One of those things I like to do is have meat already cooked and bagged in the fridge so that I can just grab it for salads for my lunch during the week.
I have been wanting to incorporate instant pot bone broth into my daily diet for some time now. However, I knew that I wanted pasture-raised chickens with which to make the broth. We certainly aren't a "pasture-raised, organic everything" family, that's a known fact, ha!
I am of the mind that you do the best with what you've got, you pray over it, and you practice gratitude for it. Your family needs food; not a stressed out momma who is trying to do more than you can. So do what you can do and let go of the rest.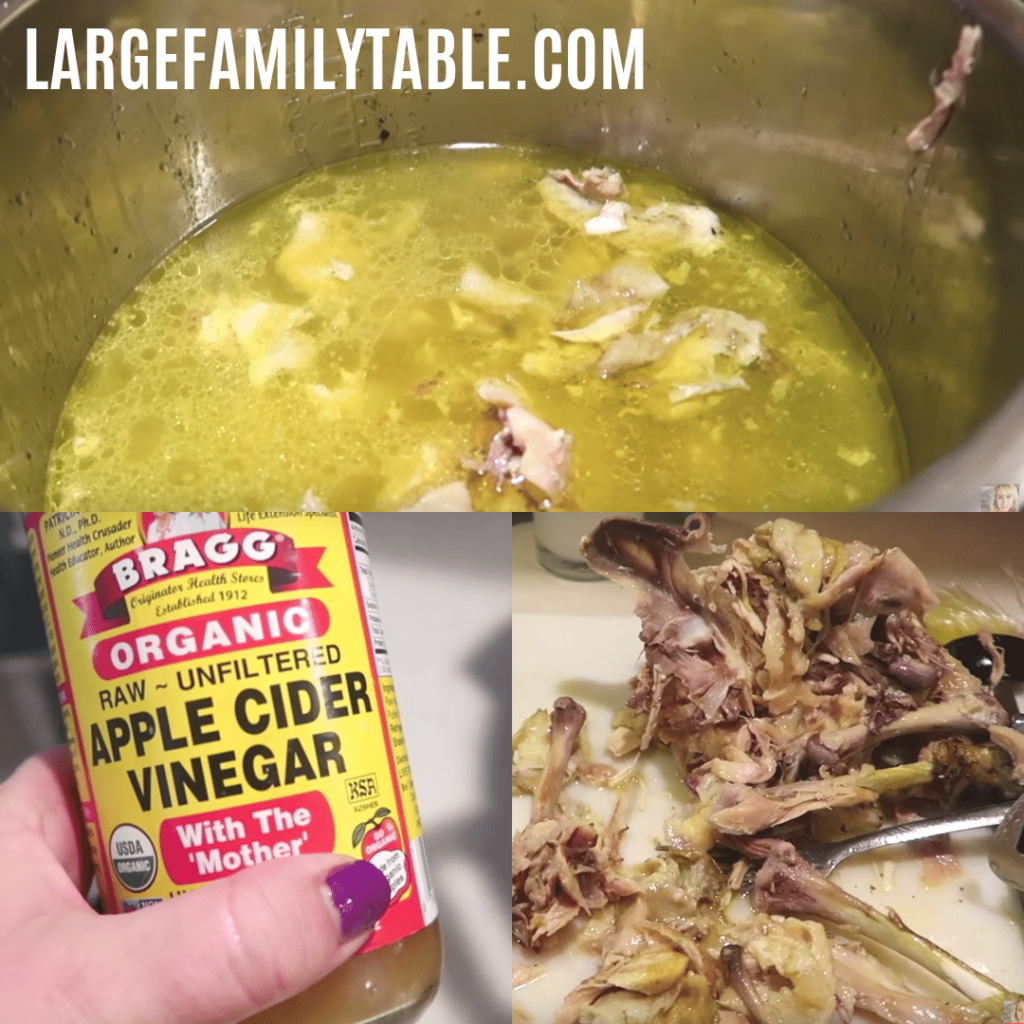 I managed to get 25 pasture-raised chickens for a great bundle price in my recent meat order so I had the goal in mind to make my bone broth.
One of the reasons I wanted to start making my own homemade instant pot  bone broth is so I can have jars of it in the fridge to grab during the day if I get to feeling snacky but I really don't need more food. Drinking bone broth gives me that sensation of being full while adding some high-quality minerals and healing ingredients.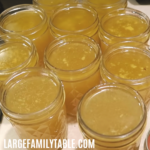 Homemade Bone Broth in the Instant Pot
Author:

Prep Time:

10 mins

Cook Time:

240 mins

Total Time:

4 hours 10 minutes

Category:

Soup

Method:

Instant Pot
---
Description
Bone broth is full of vitamins and minerals that keep you feeling full. You can make it easily using your Instant Pot.
---
Ingredients
Bones, skin, and meat from deconstructed chicken
12 cups water
1 TBSP apple cider vinegar (to help pull nutrients from the bones)
---
Instructions
Place bones, skin, and meat in Instant Pot.
Leave any natural broth left from cooking the whole chicken in the Instant Pot if you followed that recipe in the video or this post.
Add in 12 cups of water and 1 TBSP apple cider vinegar.
Secure Instant Pot lid and set valve to sealing.
Cook on MANUAL HIGH for 120 minutes.
Let pot release pressure naturally at the end of the cycle.
Strain your broth to remove all bones and skin.
Pour broth into jars or containers.
---
Keywords: instant pot, keto, bone broth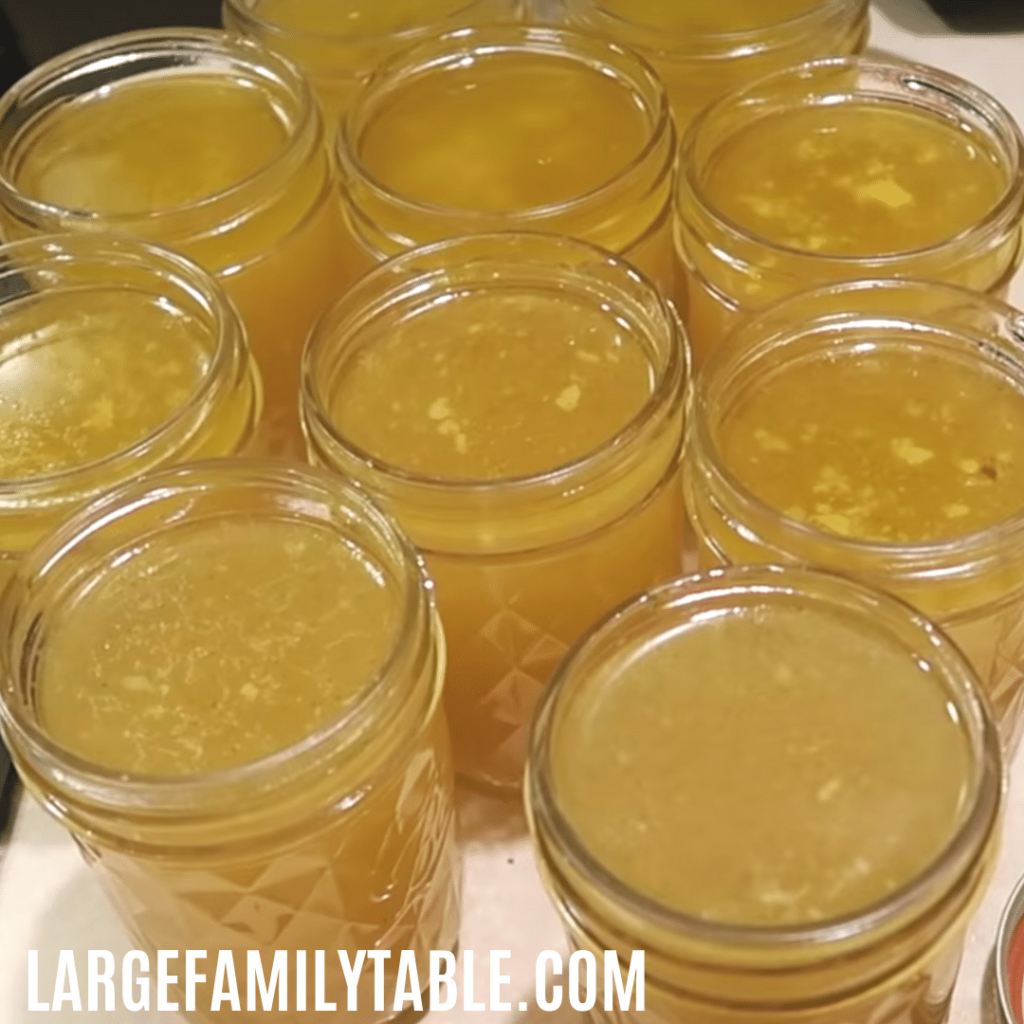 The best part of this bone broth is that you can knock out 2 things at once. Cook a whole frozen chicken and get the meat for all the other recipes like Egg Roll in a Bowl plus use the bones to make bone broth. Now I have bags of shredded chicken to eat plus bone broth for when I get snacky. Small things like these can make the difference in being healthy.