It doesn't have to be hard to serve your family delicious meals, even if you aren't going to be home all day. This meal is perfect for a day when we are going to be gone all day, playing with friends and running around in their woods instead of our own! If you'd like to come home from a long day and not have to face the "dinner dilemma", then try this easy slow cooker meal.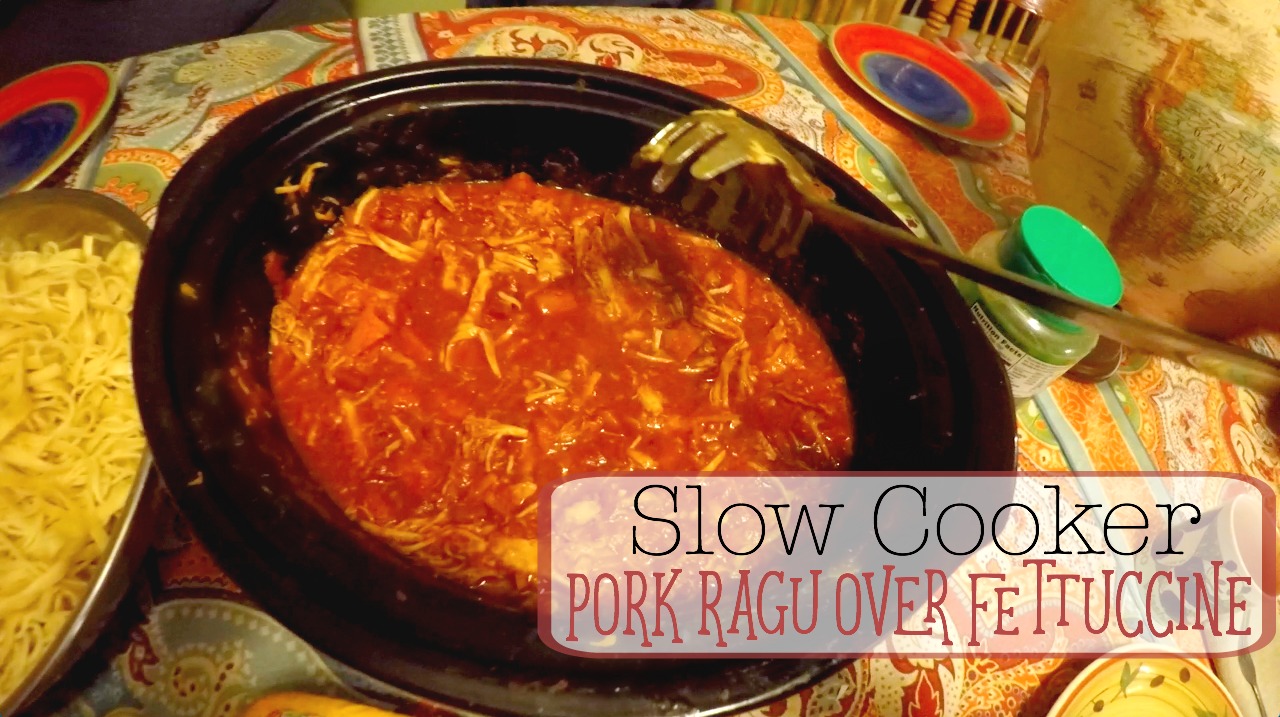 This is an Italian meal and we love it here in our Virginia backwoods! Serve this over some fettuccine, or your favorite pasta. Of course, using spaghetti squash or zucchini makes the healthy factor go way up. If you think serving your family a hot, Italian meal is too time-consuming, watch this video to see just how easy it can be!
Slow Cooker Pork Ragu
4-5 lb pork loin
2 heads garlic
4-5 large carrots
1 can diced tomatoes (28 oz)
1 can tomato sauce (28 oz)
1 can tomato paste (small can)
fettuccine
oregano, garlic powder, onion powder
Place the pork roast and the tomato products in the slow cooker.

2. Chop your veggies, and add to slow cooker.

3. Add spices and stir gently.

4. Cook on high for 4 hours or low for 8 hours.

5. Cook fettuccine and drain well.

6. Serve Ragu over noodles.
I hope you are inspired to make this meal in your own home. The entire house smells so good when this is cooking. The carrots and garlic are perfect with the pork and tomato base, and when you put it with the noodles, you hit an all-time level of yum! Be sure and let me know if you try it!
Slow Cooker Pork Ragu Over Fettuccine | Large Family Recipes

Click here to watch the full Slow Cooker Pork Ragu Over Fettuccine | Large Family Recipes vlog!