These freezer friendly, homemade pumpkin banana muffins are sure to be a hit on those busy weekdays when you need to get out of the house fast. We like to eat them on co-op days or when we want to start the day with a nature walk. Nothing better than sitting on my porch with a warm muffin and a hot cup of coffee.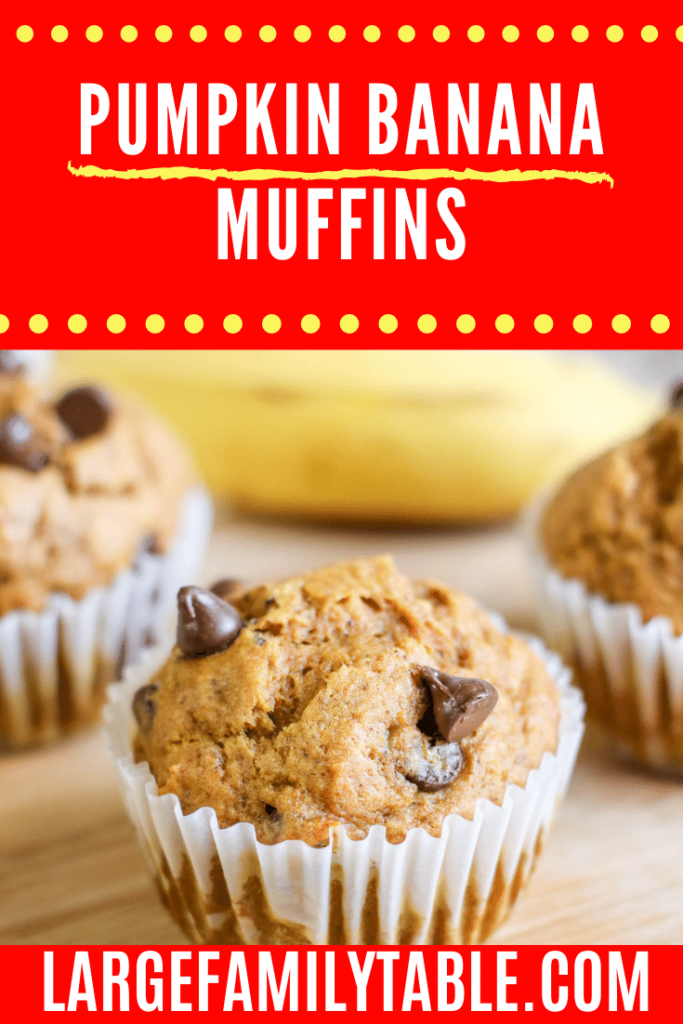 Pumpkins are in abundance this time of year. We love to grow our own then use them to make our own pumpkin puree. You can use the puree in many things like pumpkin pie or these delicious homemade pumpkin banana muffins. These freezer friendly muffins are easy to make and will make all your people happy on those busy weekdays when getting out of the house fast is important but everyone still wants to eat. Why do these people always want to eat?
If you have a stand mixer, this recipe just got a whole lot easier. Mix all the wet ingredients in your stand mixer or just use a plain mixing bowl if you don't have a stand mixer. Now, don't get bogged down in making homemade puree. A can of pumpkin puree is just as good. If you get accidentally grab pumpkin pie filling then omit the spices. There's always a work around.
Mix the dry ingredients in another bowl. Then go ahead and introduce the dry ingredients to the wet ingredients. Mix them all together until they know each other really well. At this point, gently fold in the chocolate chips. They don't need to know the other ingredients as well. A quick mix is all that is needed.
Bake for 18 to 20 minutes or until a toothpick inserted comes out clean. This recipe makes 12 muffins. Double it so you can have 2 muffins pans in the oven at the same time. I make another double batch while those are baking. Move the bottom pan up to the top shelf to finish cooking then put another pan on the bottom. I rotate those three pans in and out of the oven until I'm done making mix. You could quadruple the recipe in the beginning. I just know how time gets away from me so doubling it means they get done efficiently. Sometimes my bananas disappear too so that cuts my baking short.
Print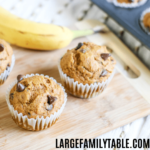 HOMEMADE PUMPKIN BANANA MUFFINS
Author:

Prep Time:

5 mins

Cook Time:

20

Total Time:

25 minutes

Category:

Breakfast

Method:

Oven

Cuisine:

Muffins
---
Description
These freezer friendly homemade pumpkin banana muffins will be a hit on those rushed weekday mornings.
---
Ingredients
3 ripe bananas, mashed

2 eggs
⅓ cup melted butter, cooled
1 ⅓ cups canned pumpkin puree
½ cup honey
½ cup sugar
2 ½ cups all-purpose flour
1 teaspoon baking powder
1 teaspoon baking soda
½ teaspoon salt
2 teaspoons pumpkin pie spice
1 teaspoon ground cinnamon
1 cup semi-sweet chocolate chips
---
Instructions
Preheat oven to 375 degrees. Prepare a 12-cup muffin pan with cupcake liners. Spritz liners with non-stick cooking spray.

In a medium bowl, whisk together flour, baking soda, baking powder, salt, sugar, pumpkin pie spice and cinnamon. Set aside.

In a large mixing bowl, whisk together bananas, pumpkin, eggs, butter, and honey. Stir together wet and dry ingredients until just combined.

Fold chocolate chips into the batter.

Divide the batter into 12 muffin cups. Top with additional chocolate chips, if desired.

Bake for 18 to 20 minutes. Allow to rest in muffin tin for 5 minutes before moving to cooking rack.
Keywords: pumpkin, muffins, breakfast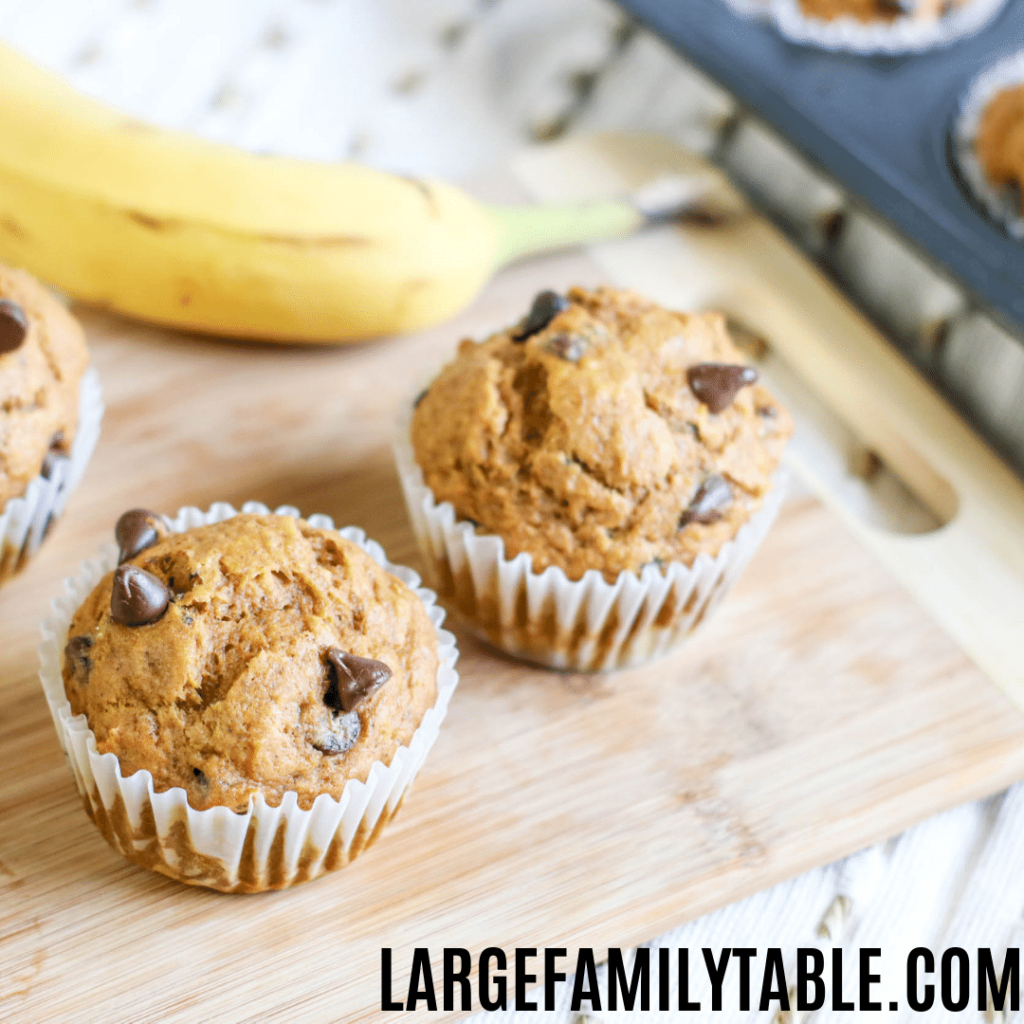 You won't regret spending time to get these muffins in the freezer. You could use canned sweet potatoes in place of the pumpkin too. Just don't add as much sweetner or you will have kids bouncing off the walls. Add raisins instead of chocolate chips. The possibilities are endless. No matter what you do, you will be thankful you have some in the freezer.
Want to make your own pumpkin puree at home?