DON'T MISS for a limited time you can get my brand new large family freezer meal packs 7, 8, 9, and the entire freezer cooking bundle here for 60% OFF for just a few more days! The brand new bundle includes all 9 large family freezer meal packs. Even if you don't have a large family, many of my freezer meal packs have a special BONUS "single recipe edition." which means instead of ending up with 25+ freezer meals, you could just make 10 or 12 like a normal person 🙂
Freezer Meals Start to Finish
Today I make over 20 freezer meals start to finish in my big batch freezer cooking time! I'm cooking up most of the freezer meals from my brand new large family freezer meals pack 9 which is the brand new DAIRY FREE freezer meal pack! Cook with me as we make healthy freezer meals, chicken freezer meals, tons of freezer meals for beginners including lots of meals that would be great for postpartum freezer meals! These make ahead meals are a LIFESAVER in real life that is always filled to the brim with lots of unexpected fun, right?!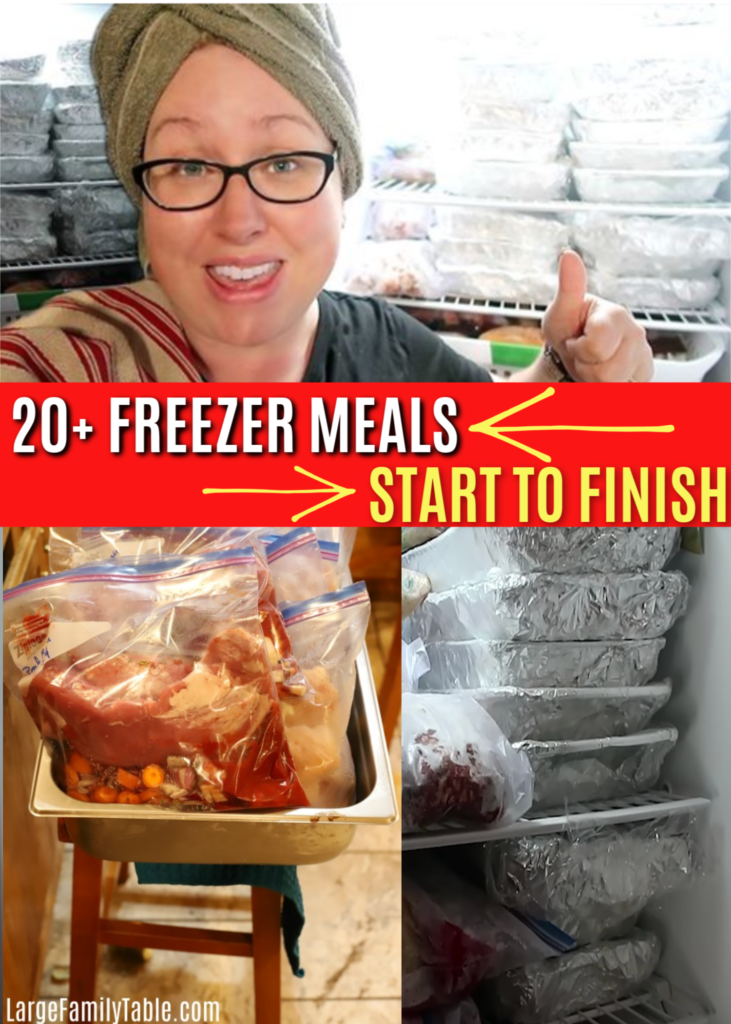 FREEZER MEALS WE COOK UP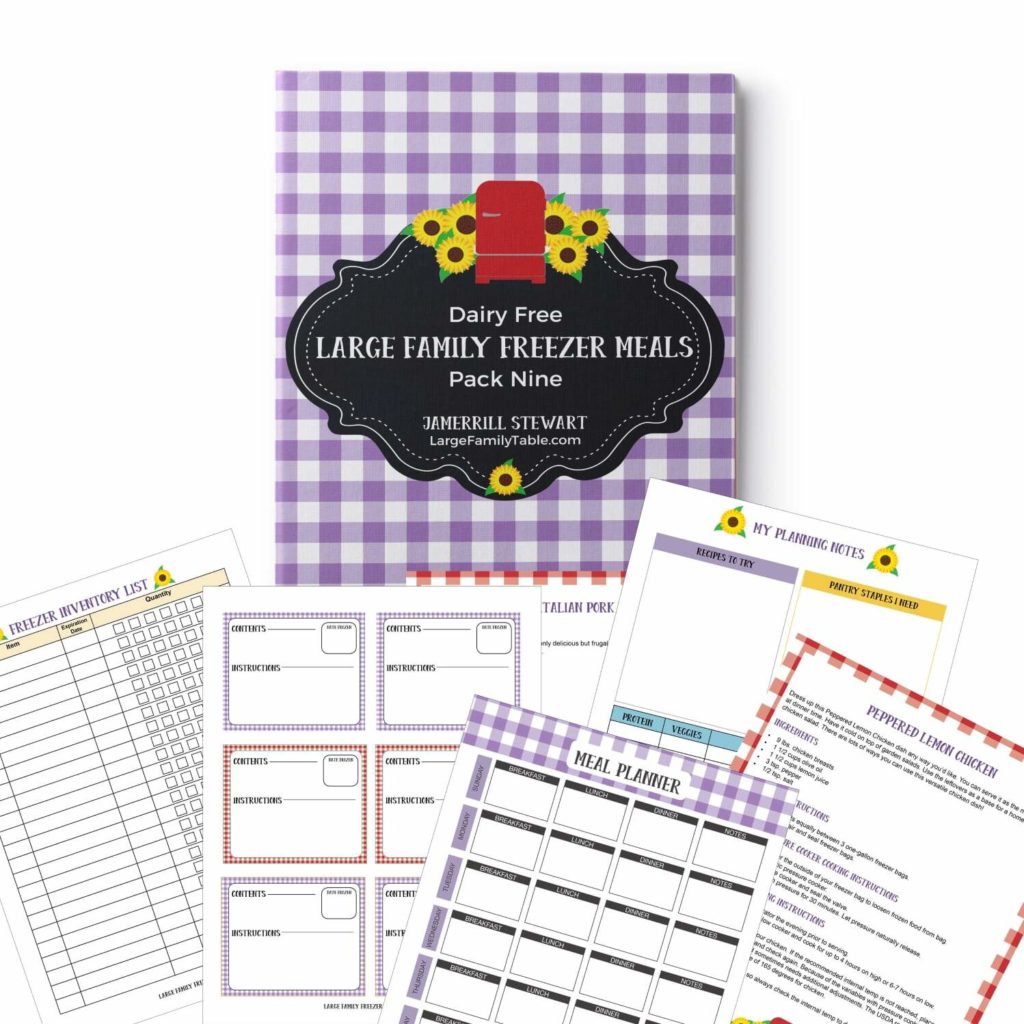 In freezer cooking up all of large family freezer meals pack nine today we made the following freezer meals!
Italian Sausage and Peppers Bake – Enjoy this delightful Italian Sausage and Peppers Bake with your favorite mild or spicy sausage. Serve with steamed vegetables on the side!
Broccoli & Beef – Enjoy this hearty and flavorful Broccoli and Beef slow cooker meal at your large family table! We have this meal with steamed brown rice.
Coconut Lime Chicken – Serve this Coconut Lime Chicken over caulirice with a side of freshly steamed vegetables. I also enjoy it over a fresh bed of greens.
Tuna Cakes – My family really enjoys tuna cakes but they can be a bit time consuming to make late in the day. Being able to pull this large family recipe out of the freezer solves that problem. You may find that this recipe will give you two meals. Score!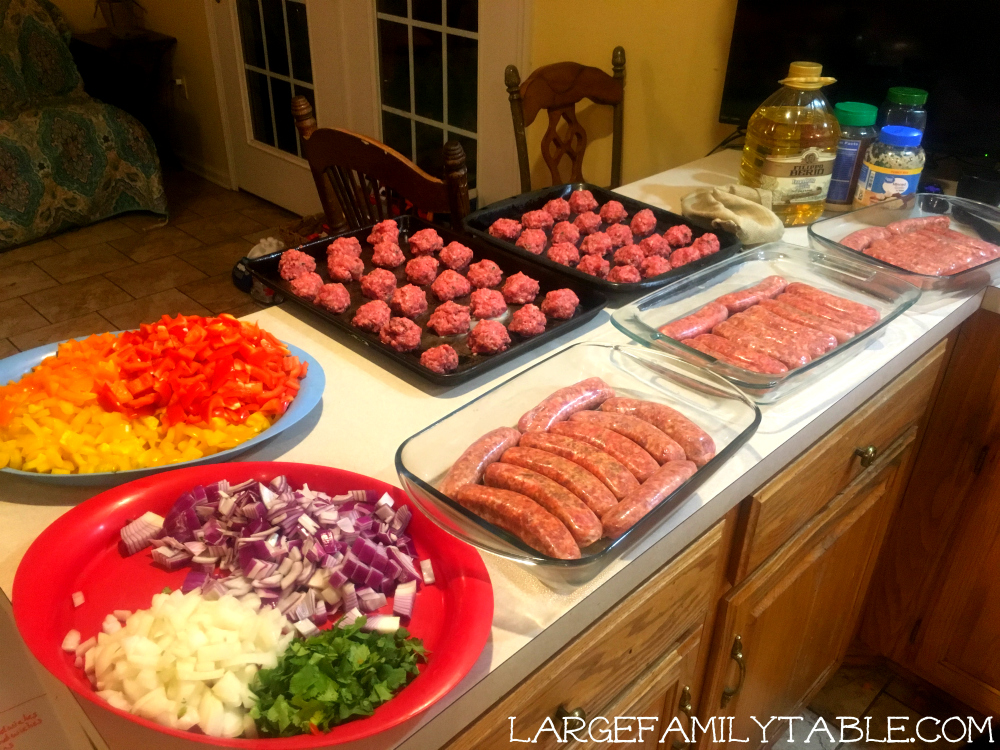 Beef Fajitas – Everyone loves these large family Beef Fajitas and you really can't go wrong with how you top them! Serve them with warm flour tortillas for the kids and those eating carbs. I eat mine on low-carb wraps, on a bed of lettuce, or as a romaine lettuce wrap.
Homemade Sloppy Joes – If your family loves sloppy joes, you will love having them in the freezer ready to go for those extra busy days! If your kids balk at anything saucy, try having these on the small slider buns to make them more fun. For a super quick meal, I serve these with applesauce and carrot sticks.
Sesame Orange Chicken – Enjoy hot and tangy Sesame Orange Chicken with your family! Serve over fresh rice and with a sprinkling of sesame seeds on top.
Zesty Italian Pork Roast – This quick and easy pork recipe is not only delicious but frugal for the large family grocery budget. Serve it with your family's favorite sides.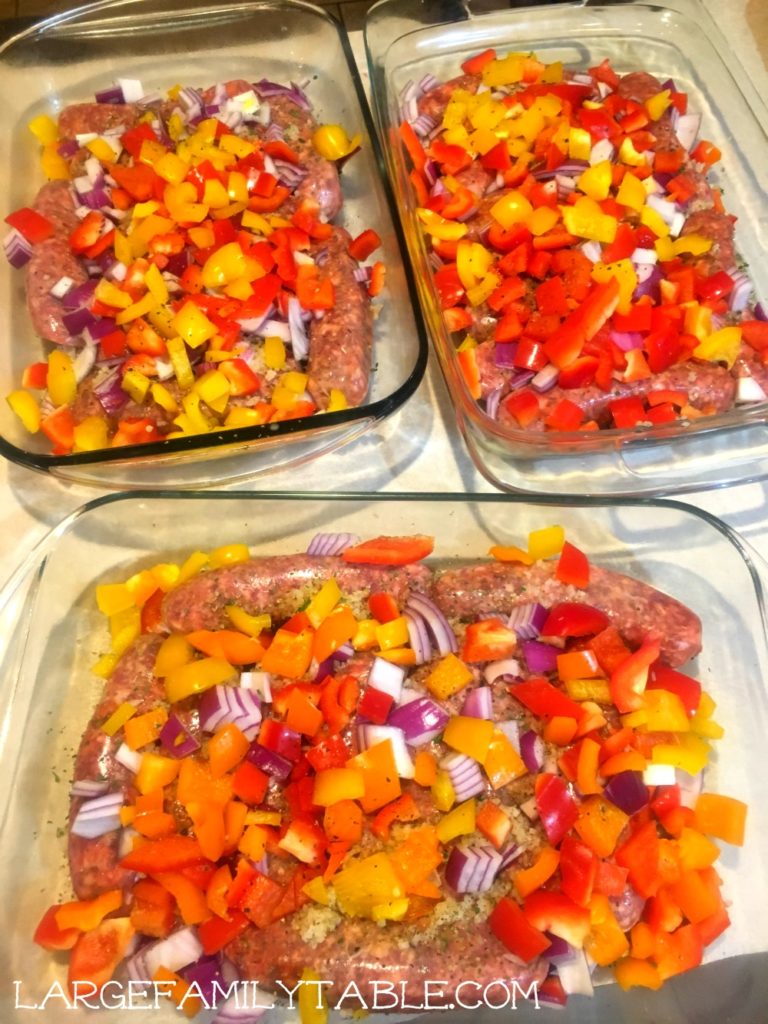 Beef Stew – Make this wholesome Beef Stew for your family in very little time! To make this low-carb, we replaced traditional potatoes with radishes and you can add in all the vegetables you'd like!
Peppered Lemon Chicken – Dress up this Peppered Lemon Chicken dish any way you'd like. You can serve it as the main protein at dinner time. Have it cold on top of garden salads. Use the leftovers as a base for a homemade chicken salad. There are lots of ways you can use this versatile chicken dish!
20+ FREEZER MEALS START TO FINISH | Big Batch Freezer Cooking!
You can click here to watch my brand new video featuring 20+ Freezer Meals Start to Finish in my most recent big batch freezer cooking day – yay!
HEALTHY FREEZER MEALS
Here are more recent freezer cooking days where I cooked up many more healthy freezer meals such as dump and go freezer meals, Crockpot freezer meals, casseroles, and so much more!
🥗20+ DUMP AND GO FREEZER MEALS for a MONTH! Healthy Crockpot, Easy Casseroles, LOW CARB!
❤️ONCE A MONTH FREEZER MEALS | Dump & Go Crock Pot Meals, Healthy Casseroles, Easy Recipes!
MOST importantly DON'T MISS THAT NOW (and for just a few more days) you can get the entire ULTIMATE SUPER MEGA Large Family Freezer Meal Packs 1, 2, 3, 4, 5, 6, 7, 8, & 9 for 60% OFF here! That makes each pack only $6 each in the bundle for a limited time. Brand new packs 7 & 8 are low carb and pack 9 is by special request Dairy Free!
How to Start Freezer Cooking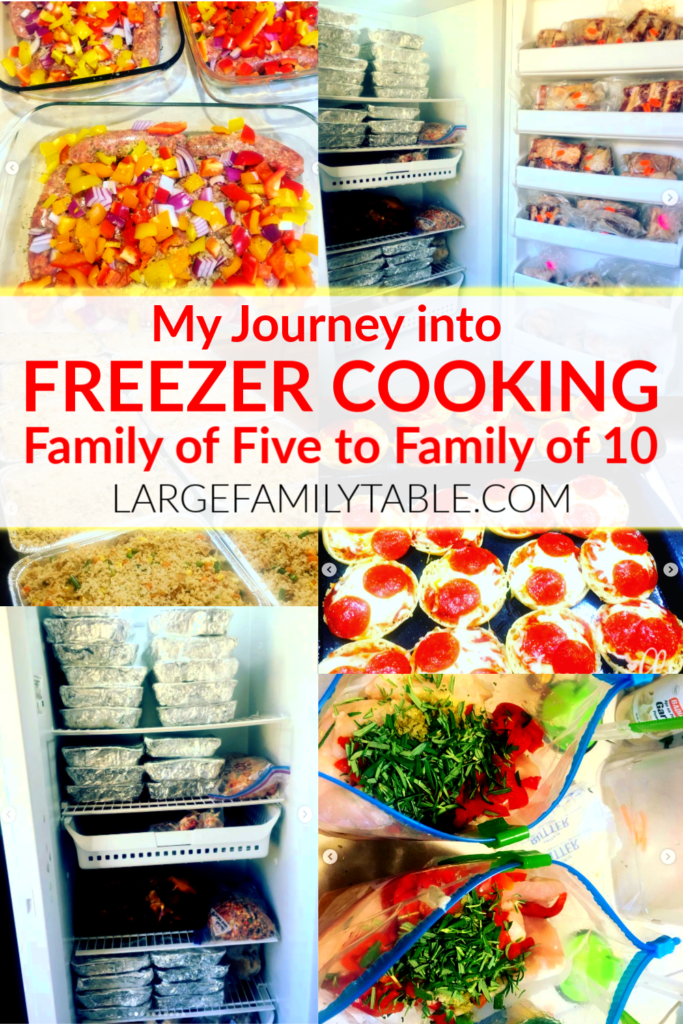 You might also enjoy my journey into freezer cooking and my Ultimate Freezer Cooking Guide to help get you started!
Here's information on making Once a Month Freezer Meals ~ Large Family Style!
Don't miss making Healthy Freezer Meals with this post!
Here's a huge large family freezer cooking day with over 35+ freezer meals completed.
Here are 45+ Dairy Free Freezer Meals.
If you haven't seen it yet, here are 40+ freezer meals for new moms to make in one evening!
If you'd like more freezer cooking tips and helps here are all of my freezer meal recipes and freezer cooking days!