In this vlog, I share three easy crockpot dinners for a big family. Crockpots are such a timesaver when it comes to big families. You can get some hearty, healthy, and frugal meals to feed all your people. Slow cooker sausage baked ziti, slow cooker chicken broccoli alfredo, and slow cooker kielbasa with potatoes are sure to become family favorites. You also might like these 100+ Cheap Crockpot Meals for Big Families!
Get the Best-Selling Large Family Freezer Meals Collection here! Use promo code HELLO20 to take 20% off your first order!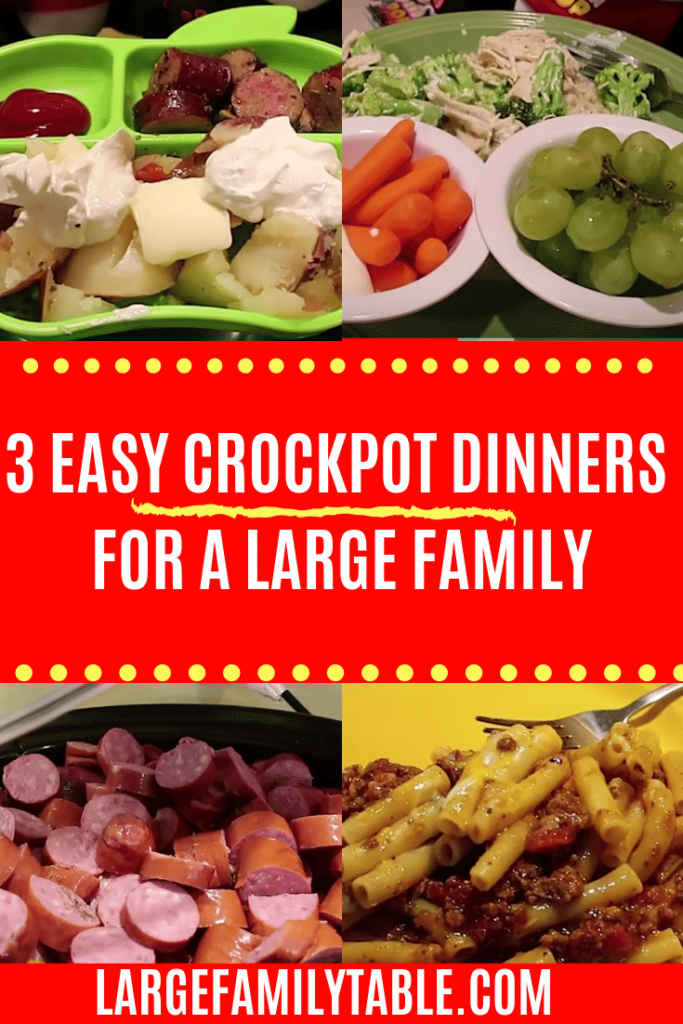 This meal is the epitome of dump and go. You can start the sauce part when you leave for whatever you need to do for the day. Come home, add your noodles and cheese, and you will have a scrumptious meal on the table in 20 – 30 minutes. Pair with a salad or some other vegetable and your people will be fed and happy in no time.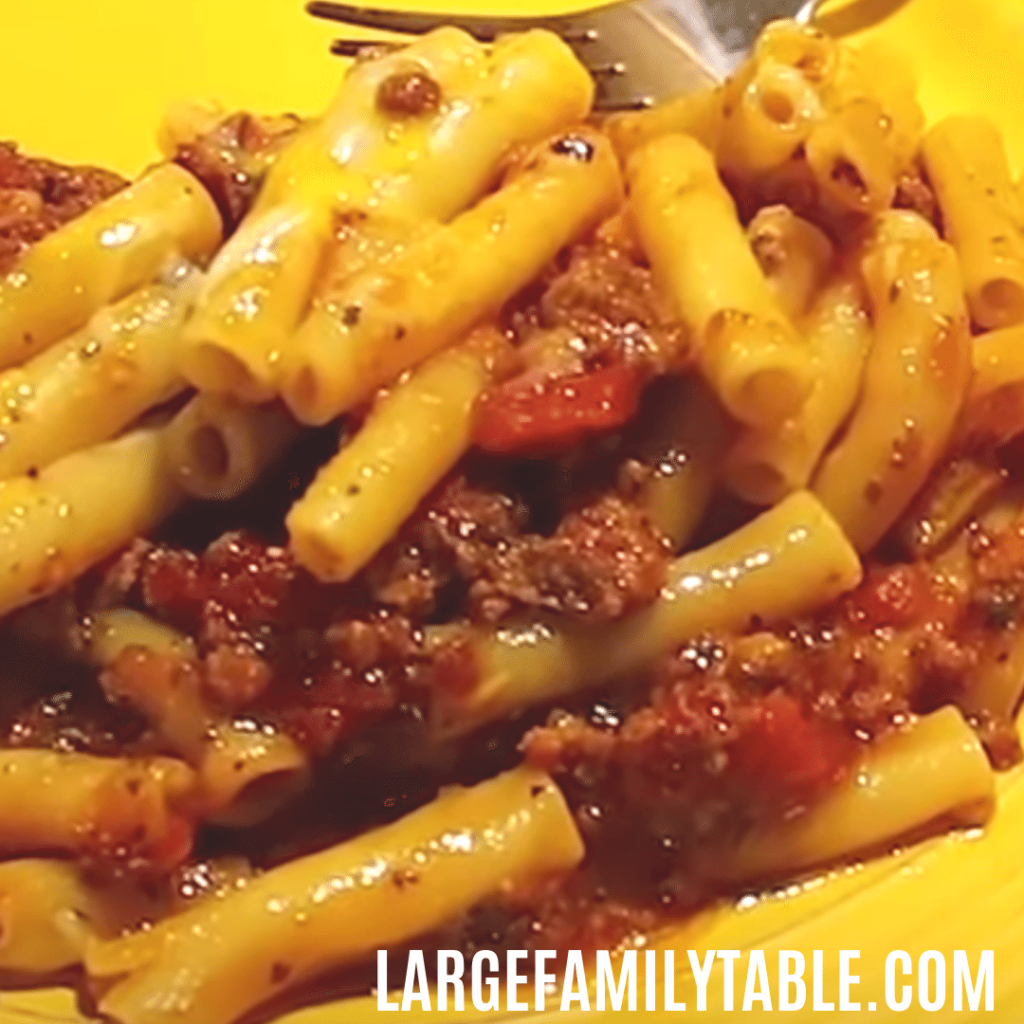 If you're looking for a quick option that you can also make THM friendly, then chicken broccoli alfredo is your recipe. Chicken breasts, cream cheese, butter and sour cream is all that is necessary to make it tasty. I like to add some heavy cream and minced garlic to make it one of our favorite easy crockpot dinners. Serve it over brown rice, whole wheat noodles, or just with extra broccoli for a THM option.
Kielbasa and potatoes are a cheap yet tasty meal. This is a great meal to start before you leave the house for a long day. For this active family, it's perfect for lake days or homeschool co-op . You put the potatoes in whole, spend less than 10 minutes chopping up some veggies then leave it alone for 8 hours. It doesn't get any easier than that for a large family mama.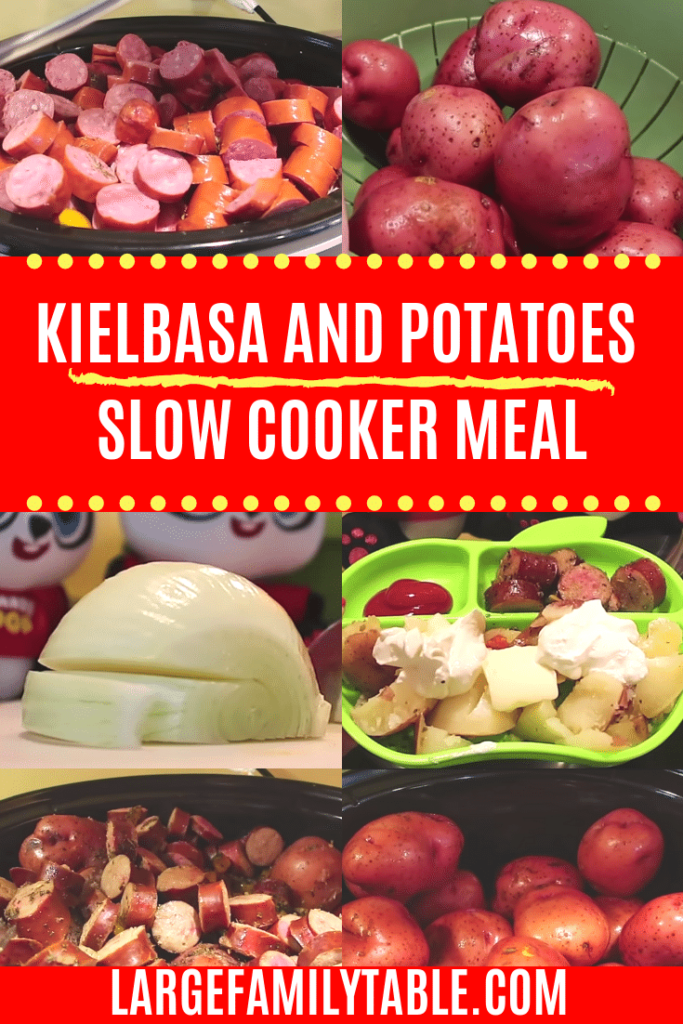 These 3 slow cooker meals all meet the frugal yet tasty criteria. Bonus points that you can walk away from them for hours to get other things done. One thing mamas always need more of is time. Take a few minutes in the morning to load up your crockpot and be the hero come dinnertime.
Watch the video where I make all 3!
100+ CHEAP CROCKPOT MEALS FOR LARGE FAMILIES
Don't miss these recipes with 100+ cheap Crockpot meals for large families here!