Cheap Crockpot Meals
The humble Crockpot is most definitely one of this busy mama's favorite kitchen tools because it helps save two of our most limited resources – time and money. I'm always looking for recipes for cheap Crockpot meals to add to our menu each week since I use my favorite Crockpots quite often.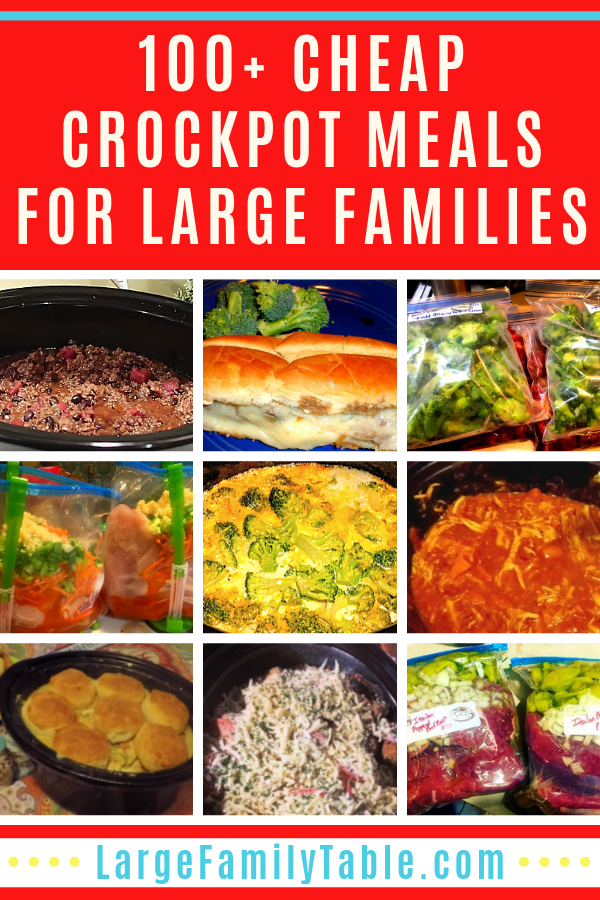 One thing I love about making cheap Crockpot meals is that you can just dump & go. I do adore the Instant Pot, but the Crockpot is my go-to when we have to be out & about or I just want to prep in the morning and have dinner ready to go when it's time. I hope you enjoy this giant list of cheap Crockpot meals that will all make for some delicious and filling dinners for any large family!
Most of these cheap slow cooker meals will be just the right size for a big family, but note if it's not linking to my large family recipes, you might want to double up on some of them. This should work out just fine by doubling each ingredient. (But be sure to keep the size of your Crockpot in mind!)
What things can you cook in a slow cooker?
The possibilities are endless with a slow cooker! Any type of meat that doesn't need to be browned or sauteed first is a prime candidate. There are so many options for cheap crockpot recipes that you could probably feed your family for a whole year using the crock pot without ever repeating a recipe!
My favorite meals to cook in the slow cooker are Crockpot freezer meals! It's so easy to match a meat protein with healthy veggies as I did with these 20 Healthy Freezer Meals (most are for the Crockpot with Instant Pot directions, too!).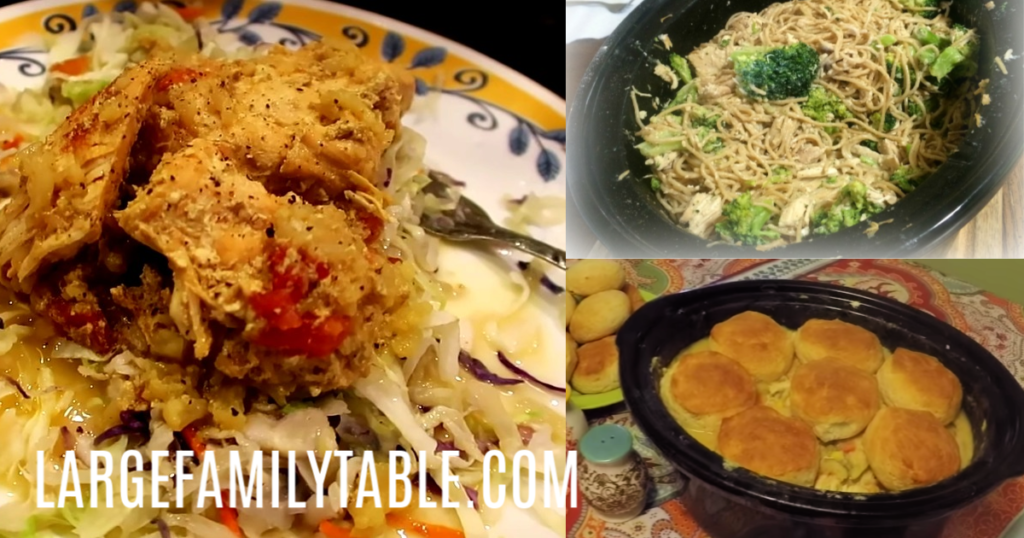 Is it cheaper to cook with a slow cooker?
It is cheaper to cook with a slow cooker. By what I mentioned earlier, you save time and money when you cook with your Crockpot. You save money by not eating out and coming home to a homecooked dinner. You save time by getting dinner going in the morning or by lunchtime. And do you know how much SANITY that saves in the process!!!
You don't have to do a big meal prep during the late afternoon "witching hour" while the kids are melting down. Many times in the late afternoons instead of working on dinner, I read to my kids are an extra hour during our homeschool read aloud time because I know dinner is done!
Chicken Crockpot Meals
Chicken is always a great choice of meat for cheap Crock Pot meals. You can usually get it at a nice price and it goes a long way in recipes. In addition, it makes for an excellent protein. I have found some of the cheapest chicken prices ever by shopping at ALDI when they have their chicken deals. I can usually snag boneless/skinless chicken breasts for $1.49/lb when the ALDI chicken deal cycles through!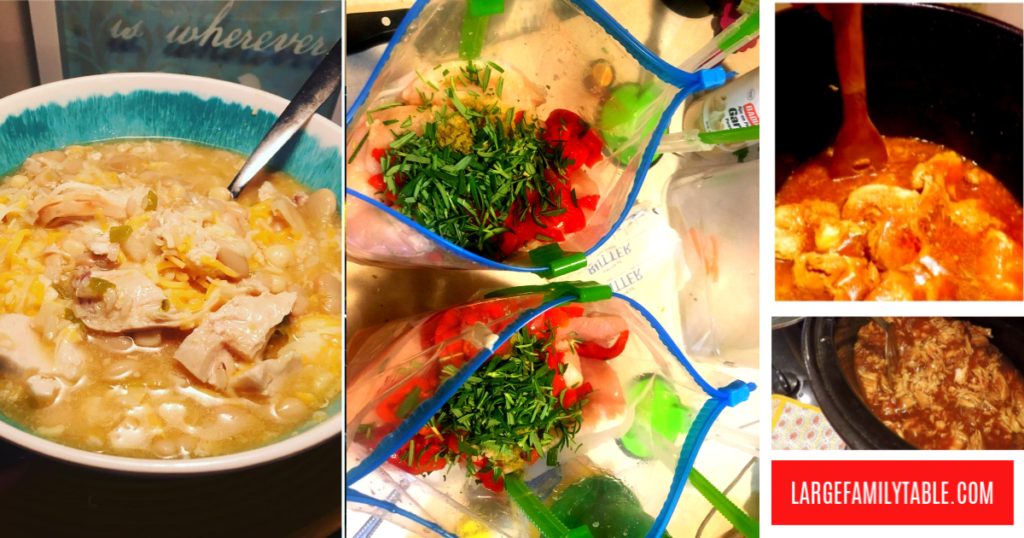 Is it safe to cook raw chicken in a slow cooker?
Yes, you can most definitely cook raw chicken in the slow cooker. Just make sure you cook it long enough (until internal temp reaches 165 degrees Fahrenheit) and don't remove the lid while it's cooking because that lowers the temperature by a good bit and increases the cooking time needed!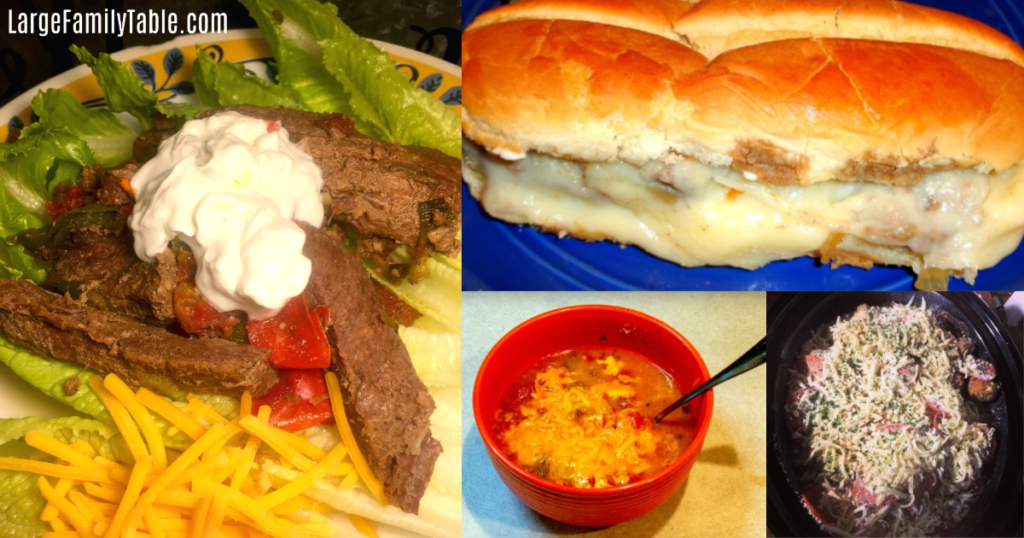 Beef Crockpot Meals
You can make all kinds of yummy cheap crockpot meals with beef. For instance, stew meat and roasts are perfect for dump & go. And if you have ground beef already cooked in the freezer, that's perfect for throwing into the pot for Sloppy Joes, Taco Soup, & more!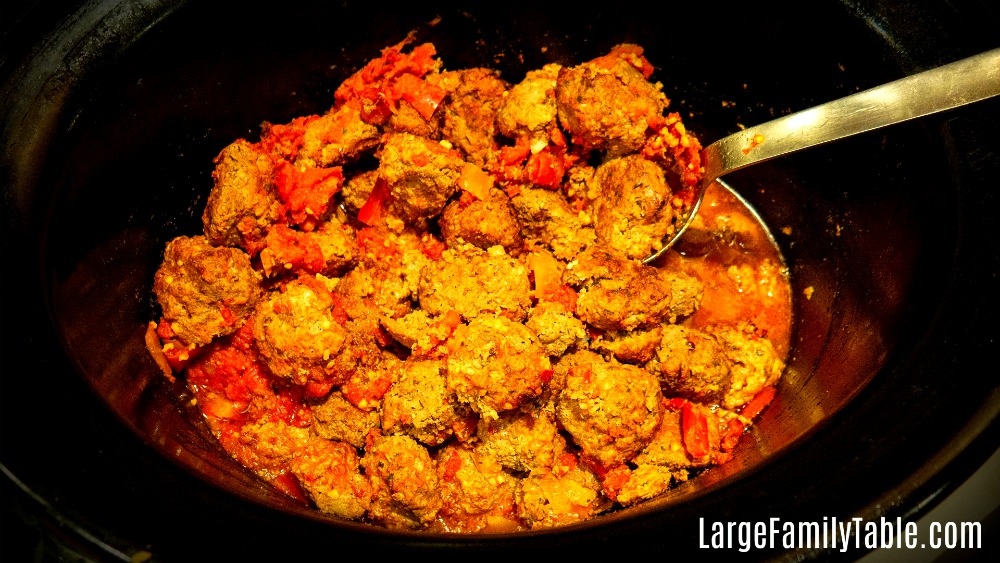 Can you put raw ground beef in a slow cooker?
Depending on the recipe, I do put raw ground beef in the slow cooker for many crockpot meals. Here's what you need to know: by cooking raw ground beef in the slow cooker you will be dealing with grease. If possible and within your family grocery budget it's best to use the leanest ground beef available. The leaner the ground beef you choose the less grease you have to deal with, and that's always nice :).
I also bulk cook ground beef in my crockpots and large roaster oven to meal prep ahead for my large family freezer cooking days. Additionally I will freeze precooked ground beef after I've cooked in in my crockpots to have for upcoming sauces, soups, and more. It's always helpful to have 10 to 20 lbs of precooked ground beef in the freezer!
What is a dump dinner?
What is a dump dinner? Oh, you are reading the best full list of them, my friend. A Dump Dinner can be made in two ways. 1.) Meal Prep all the dump dinner ingredients in advance and freeze for later as I did here with these 50 Keto/Low Carb/THM Crockpot Freezer Meals.
Or, 2.) if you don't have the dump dinners already made ahead as freezer meals you can just dump all the same raw ingredients in your Crockpot the morning you want to make the meal! Dump the ingredients fresh and enjoy at dinnertime!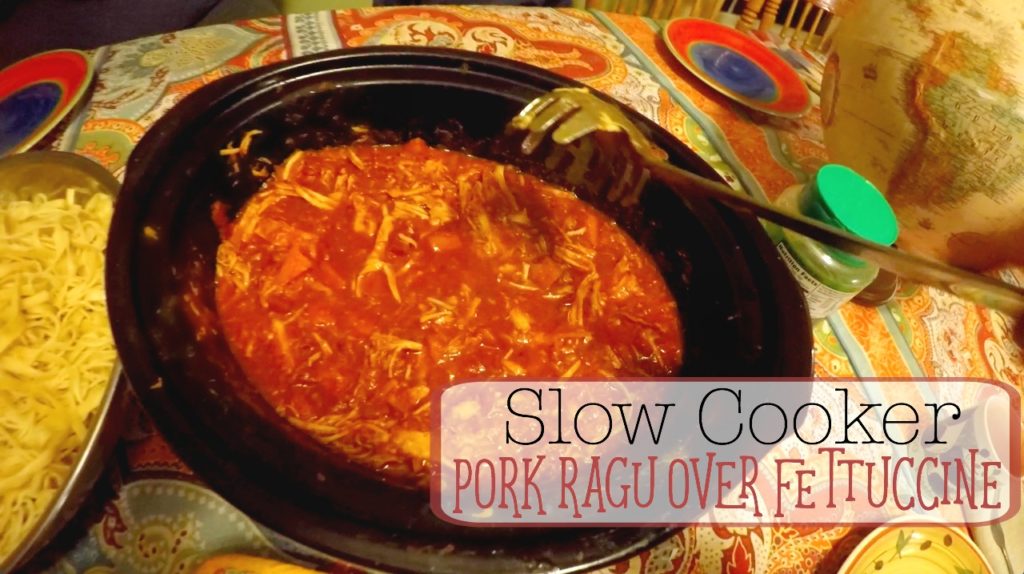 Pork Crockpot Meals
Slow is the best way to cook pork. As a result, you'll find that cooking it slowly will make any cut of pork so juicy & tender. Here are several cheap crockpot meals using pork that will fill your whole family.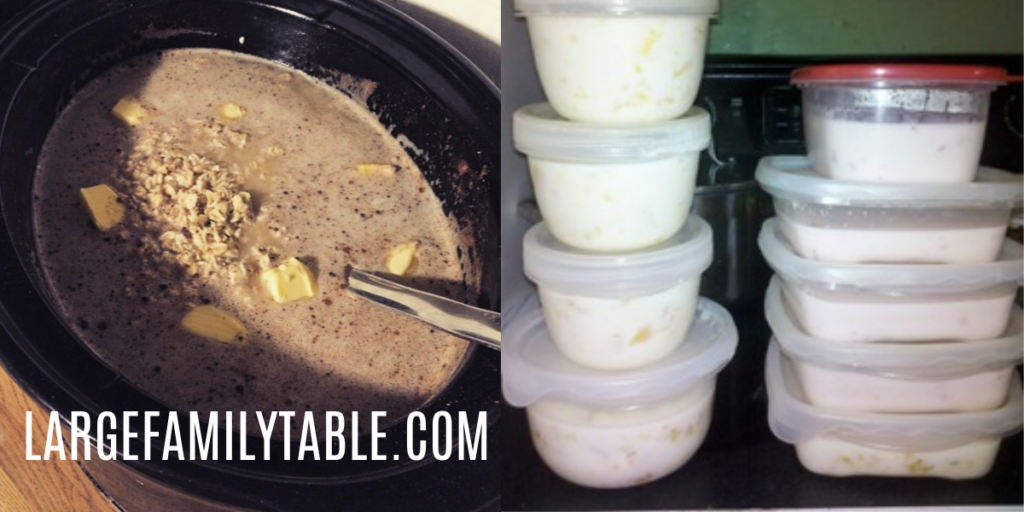 Easy Crockpot Meals & Sides
Multiple crockpots are definitely a must around here for feeding this large family. I love how you can throw a cheap slow cooker meal in one with a side in the other. OR, you can use one for breakfast and have one for dinner!
Here are many of my favorite easy Crockpot meals and sides for large families!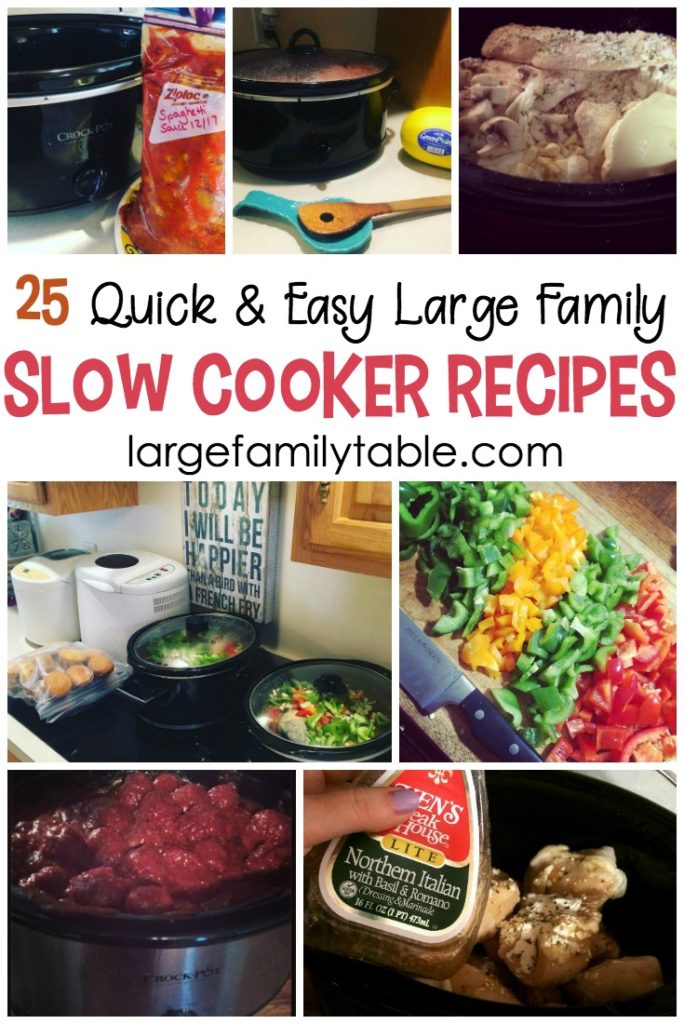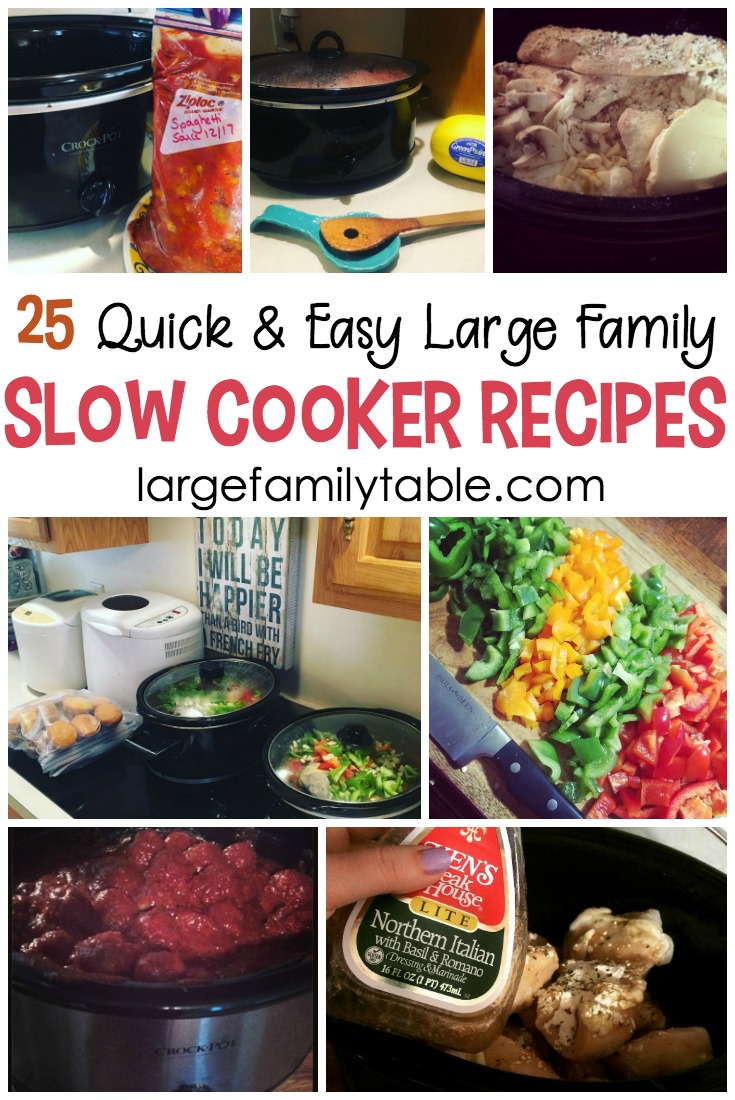 I hope you how found lots of great cheap Crockpot meals in today's post! Here is an additional list of 25 Slow Cooker Meals for Large Families with more of my favorites.
As always don't forget to sign up and get my free Large Family Food Collection that has free meal planners, dinner cookbook, grocery lists, and boy – so much more!
What are YOUR favorite CHEAP Crockpot meals?! Leave your favorites In the comments below. I'd love to hear from you!