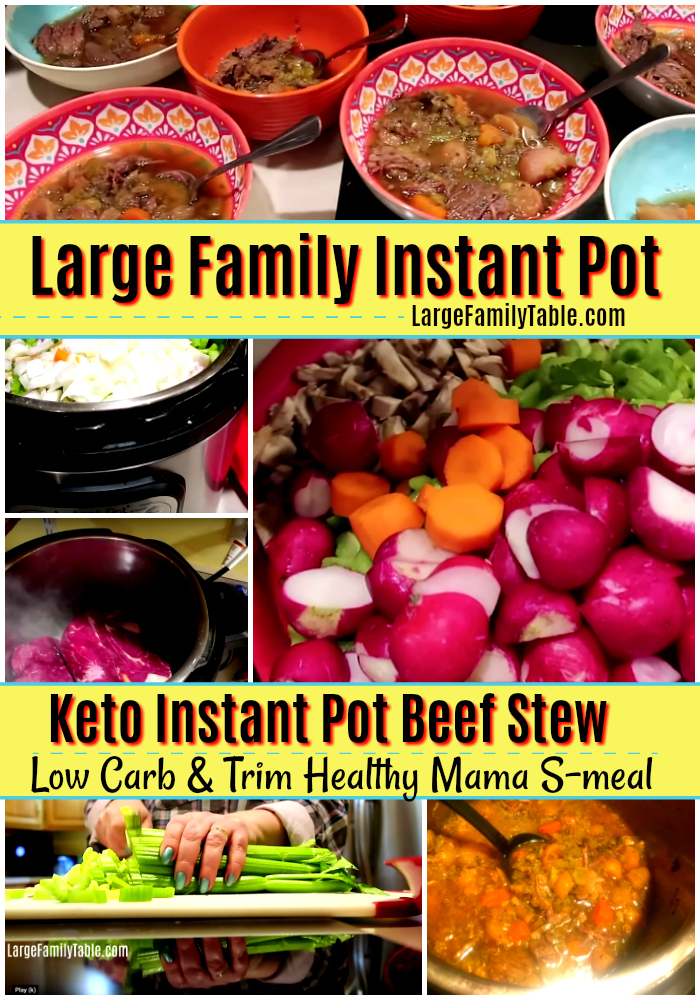 Several times in my Large Family Meals of the Week videos I've shared making this easy Keto Instant Pot Beef Stew. Since we bought a whole pasture-raised cow the end of last summer this recipe has been a good way for me to use up different meat cuts out of the freezer.
When I made this Keto Instant Pot Beef Stew the other week I used a small boneless chuck roast and one package of prechopped beef kabobs. The total pounds of this meat looked right about 2-3 lbs to me. This is "Jamerrill eye-balling school" you know. 🙂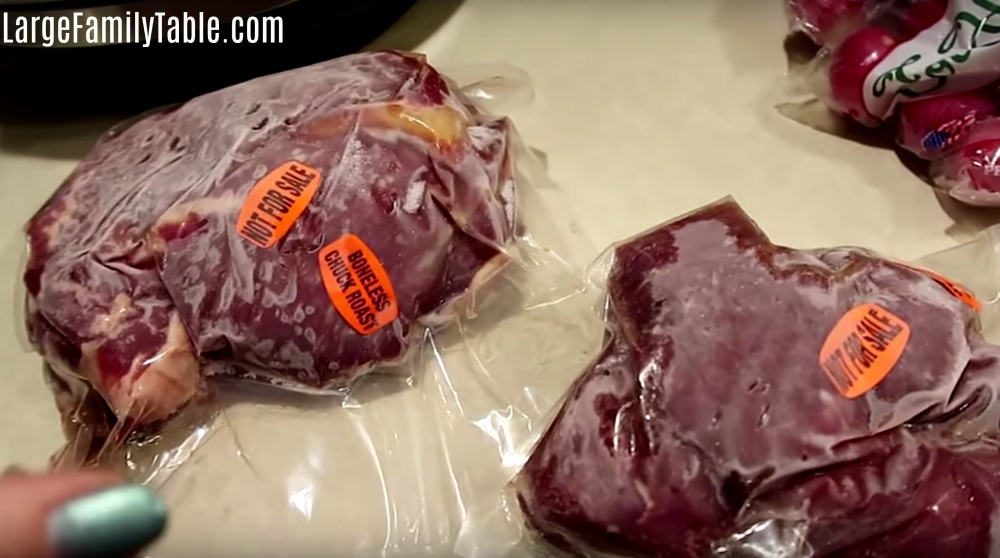 Here's a trick I've found that works great for quickly defrosting frozen packages of meat or saved bagged freezer meals for the Instant Pot. I just run the package under cold water for a few minutes. It's counter-intuitive because it's cold water, but it works! You can also safely defrost frozen food for longer periods using this method per the USDA.
After running cold water over both packages of beef I was able to easily open them and plop them in the Instant Pot. I had turned my Instant Pot onto Saute Mode and added about 2 tablespoons of Avocado Oil. Avocado Oil is nice because from what I've read you can safely use it at higher heat temperatures​.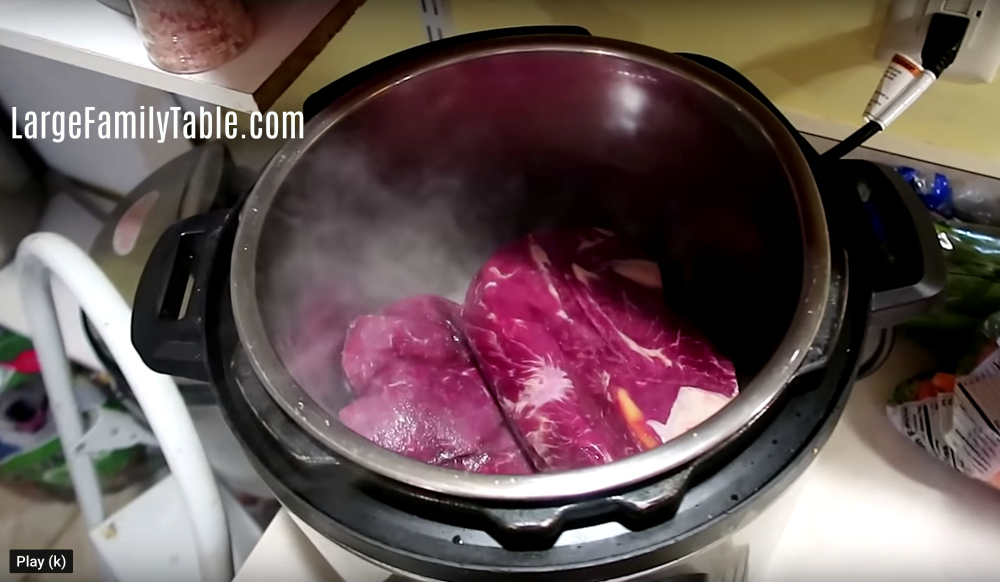 You don't have to Saute the beef first as I did. I added this step because I had a huge pile of vegetables to chop beforehand. If you do this recipe with completely frozen beef roasts I add an additional 15-20 minutes to the total cooking time.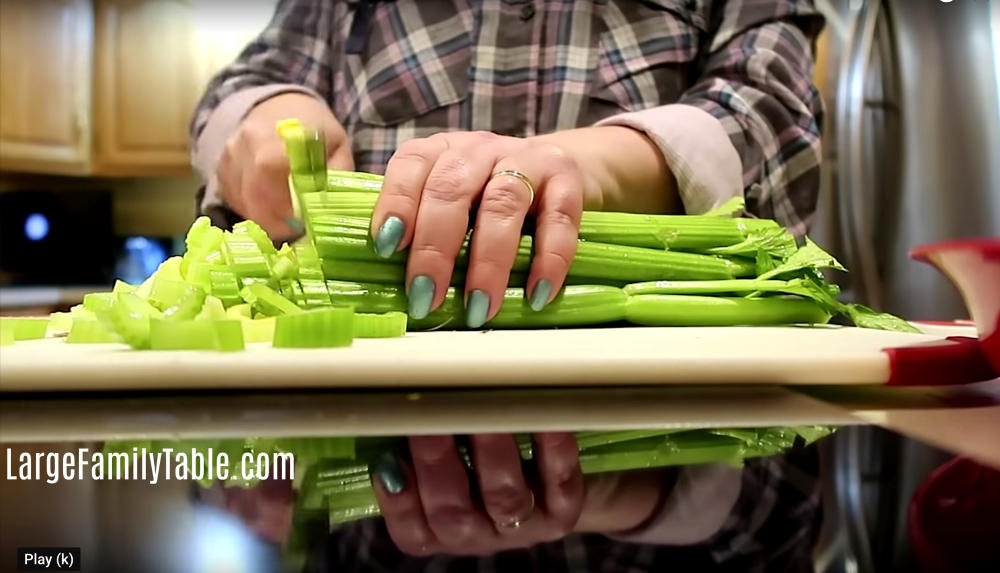 I washed and chopped radishes, celery, only two carrots, and a pack of mushrooms. I've been all about the radishes lately. Believe me, I am not a radish fan. However, I love using radishes in place of potatoes! When I use radishes in place of potatoes in Keto, Low Carb, and Trim Healthy Mama soups I can't tell the difference!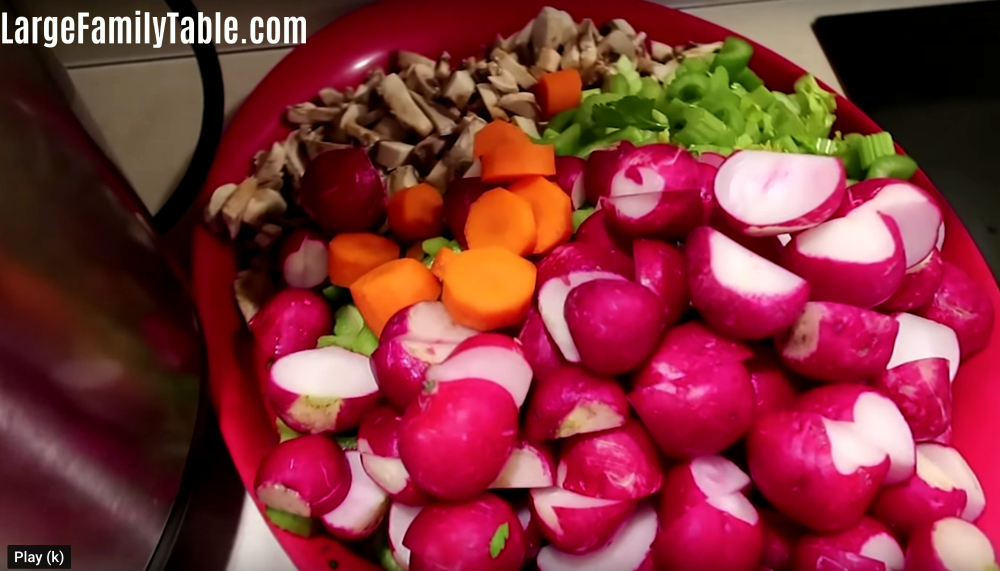 Once those vegetables were chopped I piled them onto of the beef. Then I added a whole chopped onion and 16 oz of beef broth. I turned Saute Mode off. Then I put the Instant Pot lid on sealed. I set the timer for 30 minutes on manual high.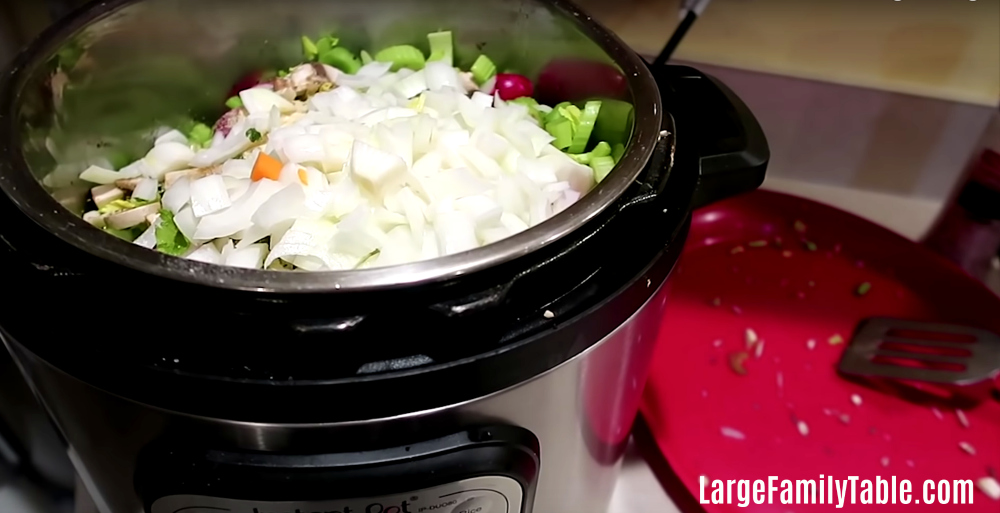 Once the Keto Instant Pot Beef Stew completed cooking and the pressure released (as per my usual I just let the Instant Pot do a natural release), I served it up in bowls for the family.
Now I know this "stew" isn't thick and that may throw some off. Of course, there's always corn starch that can be added. Following Keto, low carb, and Trim Healthy Mama you can add natural thickeners like (and these are my affiliate links) Xanthan Gum or Glucomannan.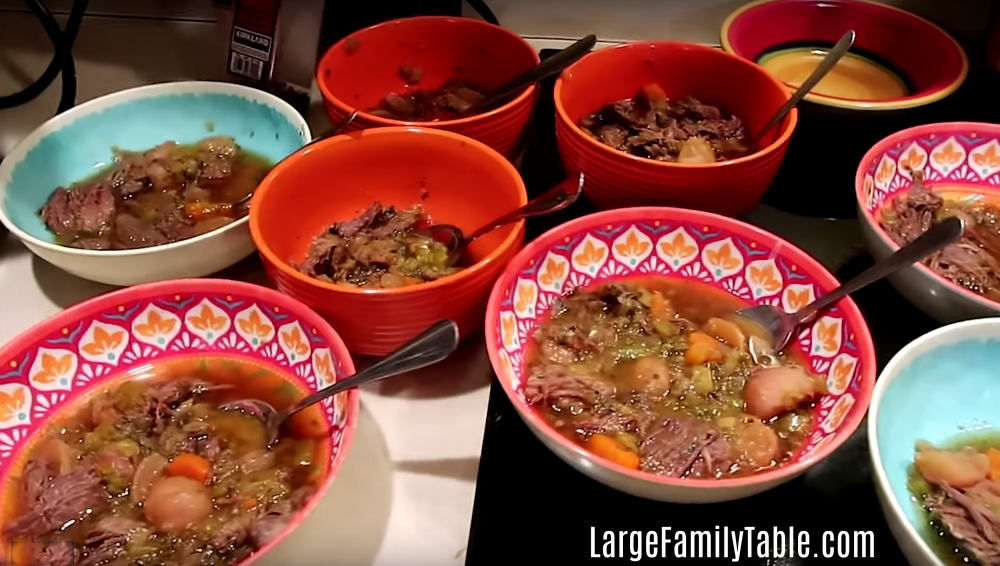 When we're going to be out for the day at homeschool group, field trips, sports activities or for church I use my slow cooker for my quick and easy large family meals. To make this Keto Beef Stew in the slow cooker I just throw all the ingredients in the 8 qt slow cooker for 4 hours on high or 8 hours on low.
Print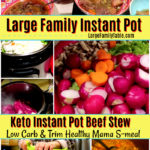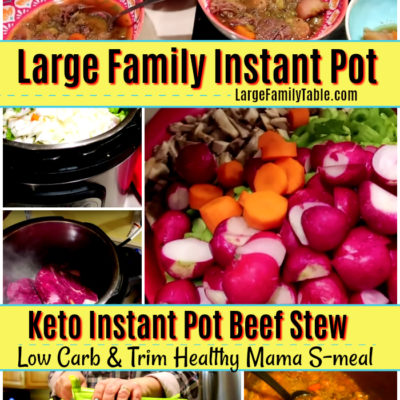 Large Family Keto Instant Pot Beef Stew (Low Carb/THM S)
---
Description
Make this Keto Instant Pot Beef Stew for your family in very little time! Replace traditional potatoes with radishes and add in all the non-starchy vegetables you'd like! Both Instant Pot and Slow Cooker recipe directions are included below!
---
Ingredients
2-3 lbs of beef meat (I've used steak meat, roast meat, kabob meat – use the best meat you have available)
4 cups chopped radishes
1 whole chopped stalk of celery (if you're confused on "celery terms" this is interesting)
1 whole diced onion
1 package of mushrooms, sliced
2 carrots, chopped
16 oz of beef broth
1 tbs garlic powder
1 tbs onion powder
1 tbs parsley
1 tbs cumin
salt/pepper 
---
Instructions
Variations: You can add in a can on tomato paste, can of diced tomatoes, and a bay leaf if you'd like. Also throw in any additional non-starchy vegetables such as squash, zucchini, and more!
Secure the lid on your Instant Pot and set on manual high for 30 minutes.
Once the steam naturally or quick releases (you pick based on your time and schedule) just break the meat up gently with a fork.
*Note: my meat wasn't fully defrosted, but I did saute it for about 10-15 minutes while prepping my vegetables. If working with a frozen solid hunks of beef I'd cook on manual high for another 15 or so minutes. 
---
Notes
SLOW COOKER RECIPE DIRECTIONS 
To make this Keto Beef Stew in the slow cooker just put all the above-mentioned ingredients in the slow cooker for 4 hours on high and 8 hours on low. 
Keywords: Keto, Large Family, Slow Cooker, Instant Pot Recipes
?2 INSTANT POT KETO RECIPES | Keto Beef Stew & White Chicken Chili
Today on YouTube I'm sharing 2 new Instant Pot Keto Recipes including this Keto Beef Stew and White Chicken Chili!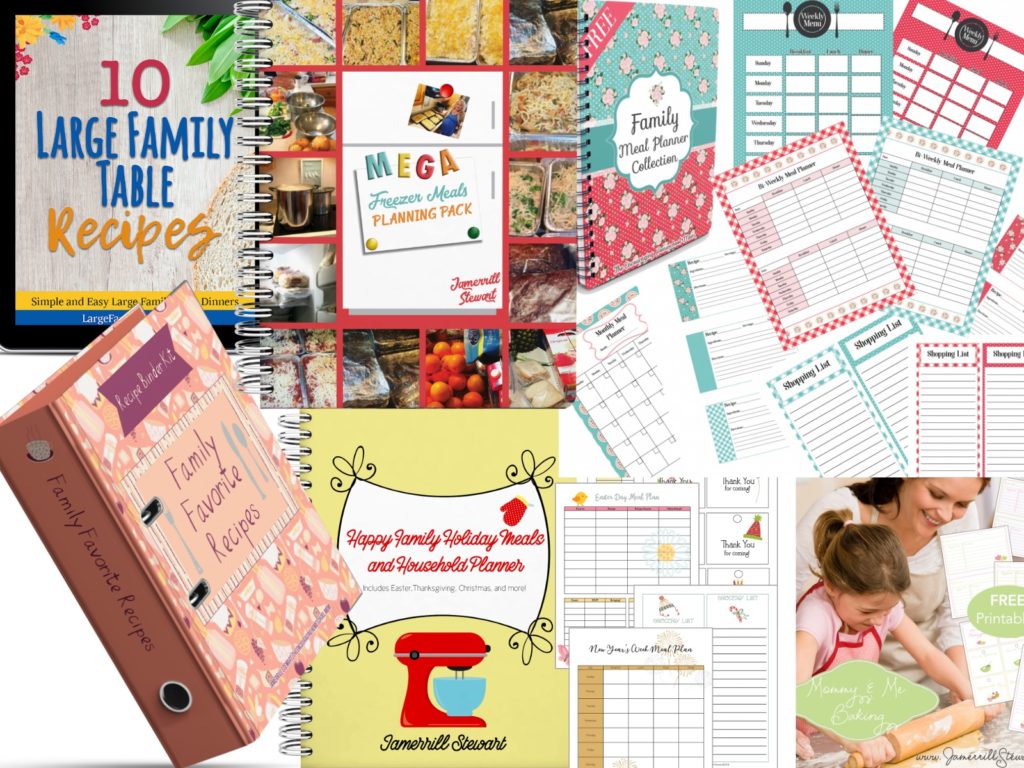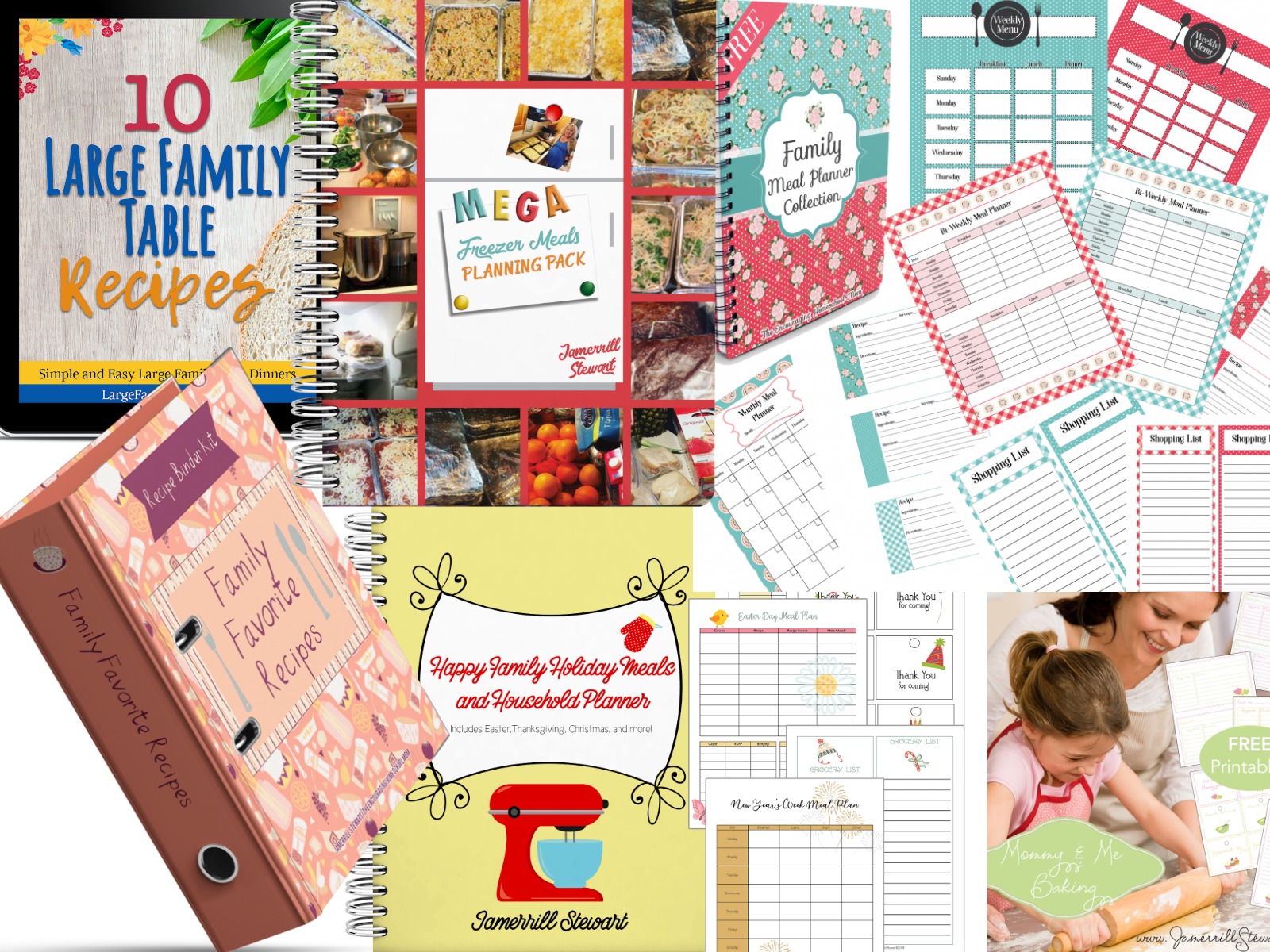 Also, if you haven't gotten your FREE Large Family Food Collection go ahead and grab that here!