The kids and I are cooking up our favorite homemade spaghetti sauce recipe. Gabriel, Liam, and Amelia help me chop veggies for this yummy family favorite. After prep work I let this homemade sauce simmer in the slow cooker so I don't have to fool with it anymore. It's oh so good!
**Use special promo code HELLO20 to take 20% off your first order in the shop including the SUPER MEGA ULTIMATE Large Family Freezer Meals Bundle here!**
Click here to watch The Sauce is the Boss and subscribe to my YouTube channel!
I also mention a zero-type calorie noodle in the video. Some Mommas have asked me for a link for those. Here's my referral link for the Zero Noodles or "Miracle" Noodle as they're called. I find my at Walmart or Kroger around the Tofu section near the veggies. 🙂  Be aware that they are certainly a different texture. They don't freeze well so add only when you're ready to eat.
Zoodles are another alternative if you don't want to get special noodles to accommodate low carb or gluten free lifestyles.
Do your kiddos like to help you in the kitchen?
Want more slow cooker recipes?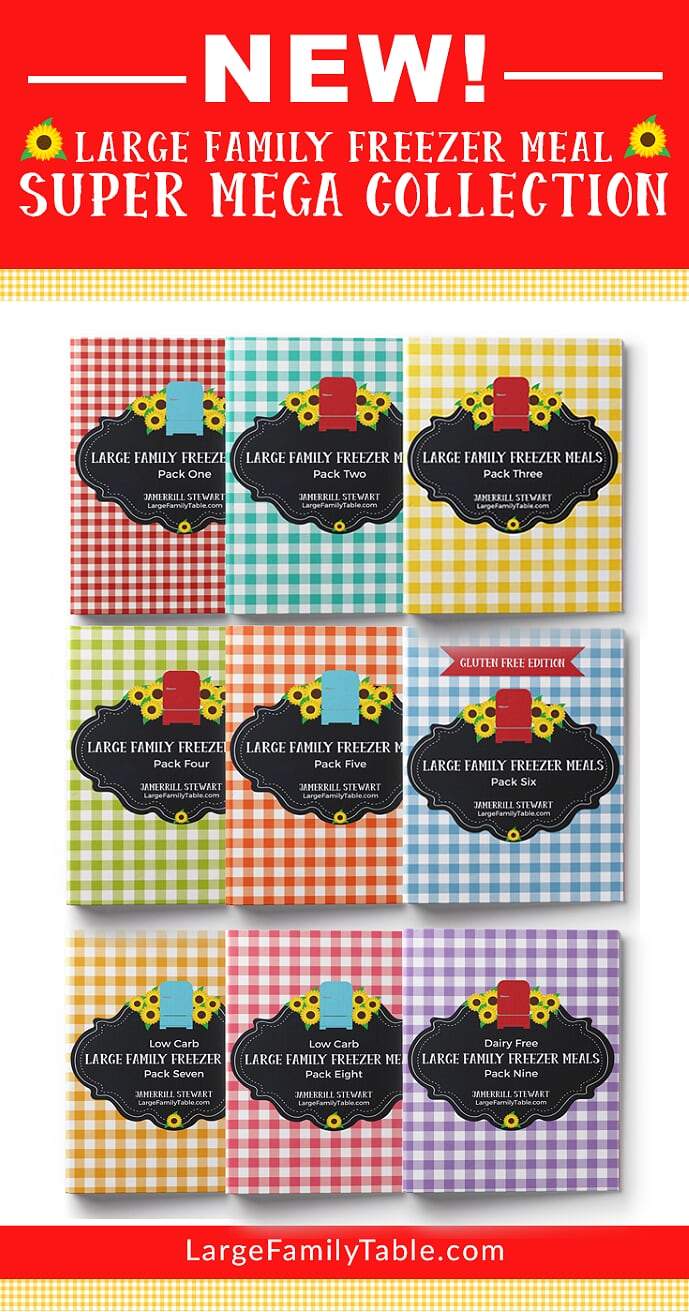 You need this huge large family freezer meals collection because you have a lot of people to feed every. single. day. They always seem to want breakfast, lunch, and dinner (don't forget the snacks!) and they always look to you for all this food.
I'm a large family homeschooling mom of 8, and I've been in the trenches feeding lots of kids all day long for years. That's why I know you'll be super blessed by the large family freezer meal packs that take you from zero plan and nothing in the freezer to jam-packed freezer and knowing what's for dinner in advance every night!