Today, I'm showing you four different chicken slow cooker recipes to feed all of your people: cheap and easy!
Frugal Large Family Slow Cooker Dinners
Slow cooker meals are one of my favorite ways to cook: slow cooker dinners are quick and easy. Plus, these four recipes are freezer-friendly so you're able to feed everyone and freeze leftovers, OR you can set aside a day aside to freeze a bunch of meals. Watch the video here!
The four recipes included are:
These recipes are flexible and work with your needs. With these recipes, a lot of ingredients – like celery and carrots overlap. You can make your own cream of chicken soup or buy a canned version.
Chicken Recipes
Chicken is one of my favorite ingredients since it's cheap, nutritious, and full of protein. Find more chicken recipes here, including some recent favorites: crock pot chicken wings and peanut sauce, cheesy chicken quiche, and a skillet chicken pot pie.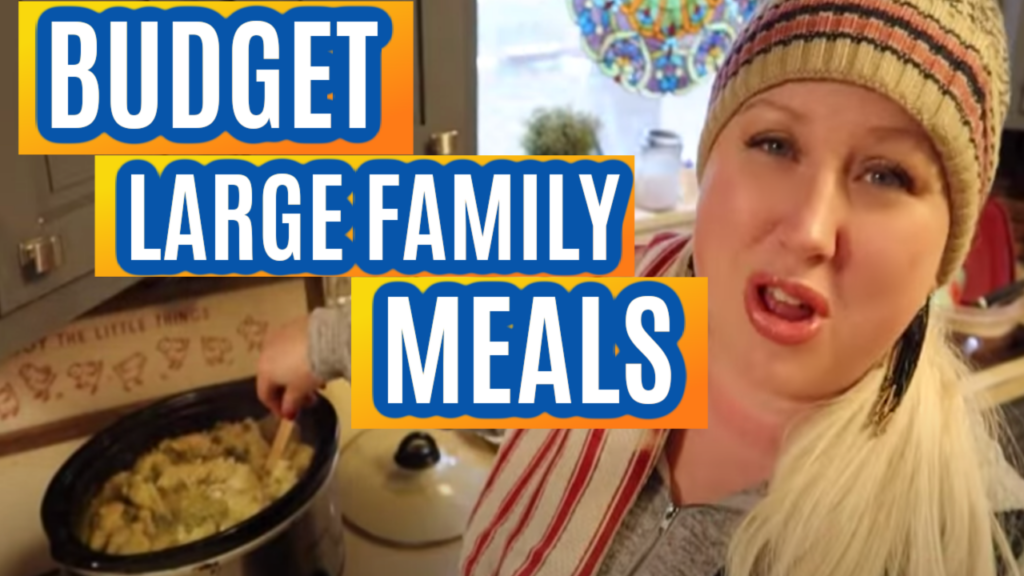 GET YOUR FREE EMERGENCY PANTRY PLANNING PACK
Need help stocking the basics? Inventory your pantry and meal plan with this pack. Grab your FREE Emergency Pantry Planning Pack!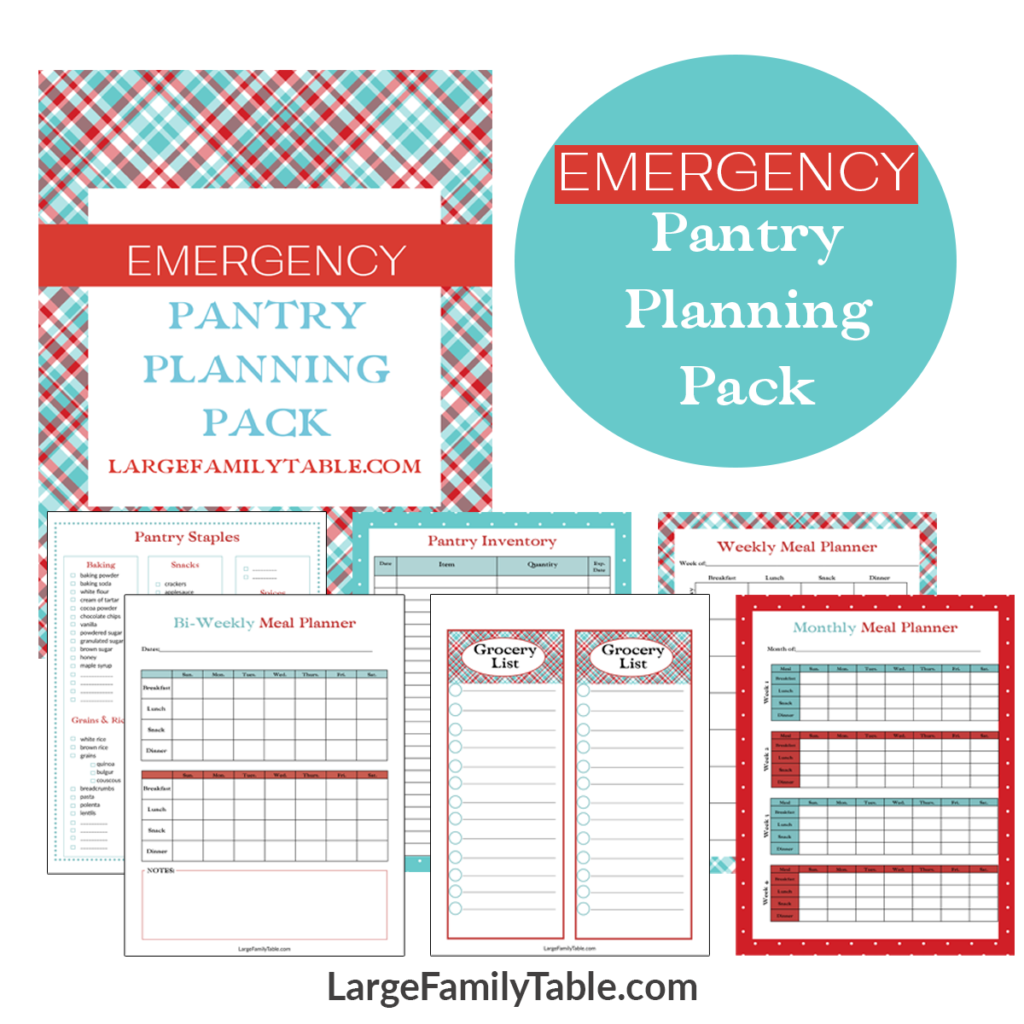 THE BEST SLOW COOKER MEALS
Find more slow cooker inspiration with our Slow Cooker Dinners series. This bundle includes the first three bundles of my favorite slow cooker recipes. Get more slow cooker meals with my three volume slow cooker meal plan!