Who doesn't love 5 NEW large family slow cooker meals? I can't think of a single person who shouldn't love this post or the circus that is the Youtube video. Seriously, you get to see me all put together, in my bathrobe, and headless all in the same video. I don't know why Food Network hasn't called yet. No one can accuse me of not keeping it real that's for sure.
**Use special promo code HELLO20 to take 20% off your first order in the shop including the SUPER MEGA ULTIMATE Large Family Freezer Meals Bundle here!**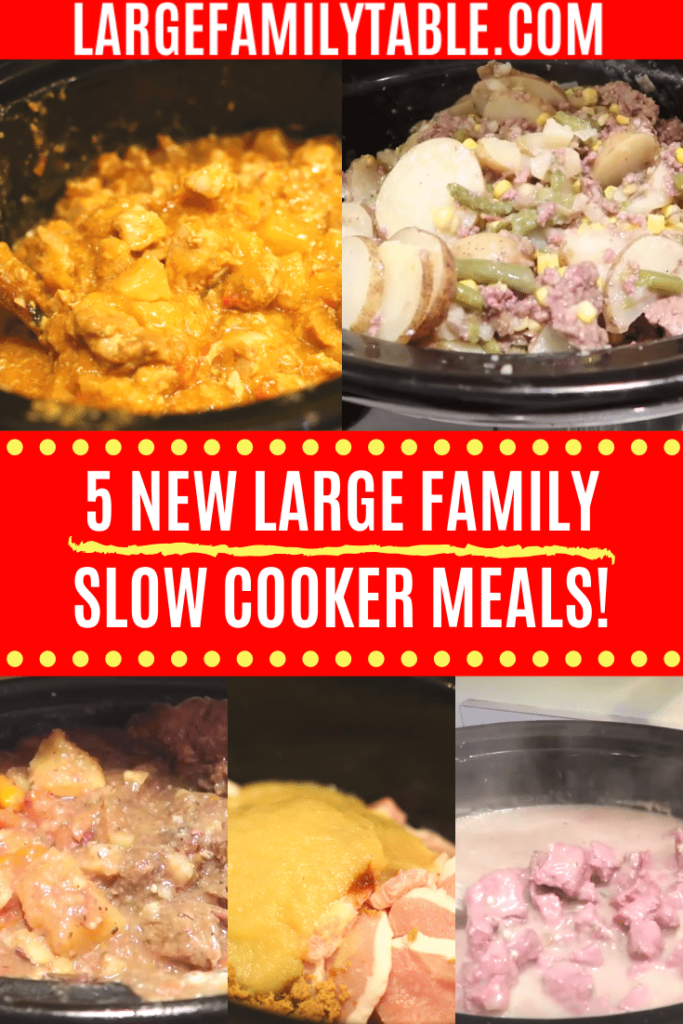 The recipes prepared on the video!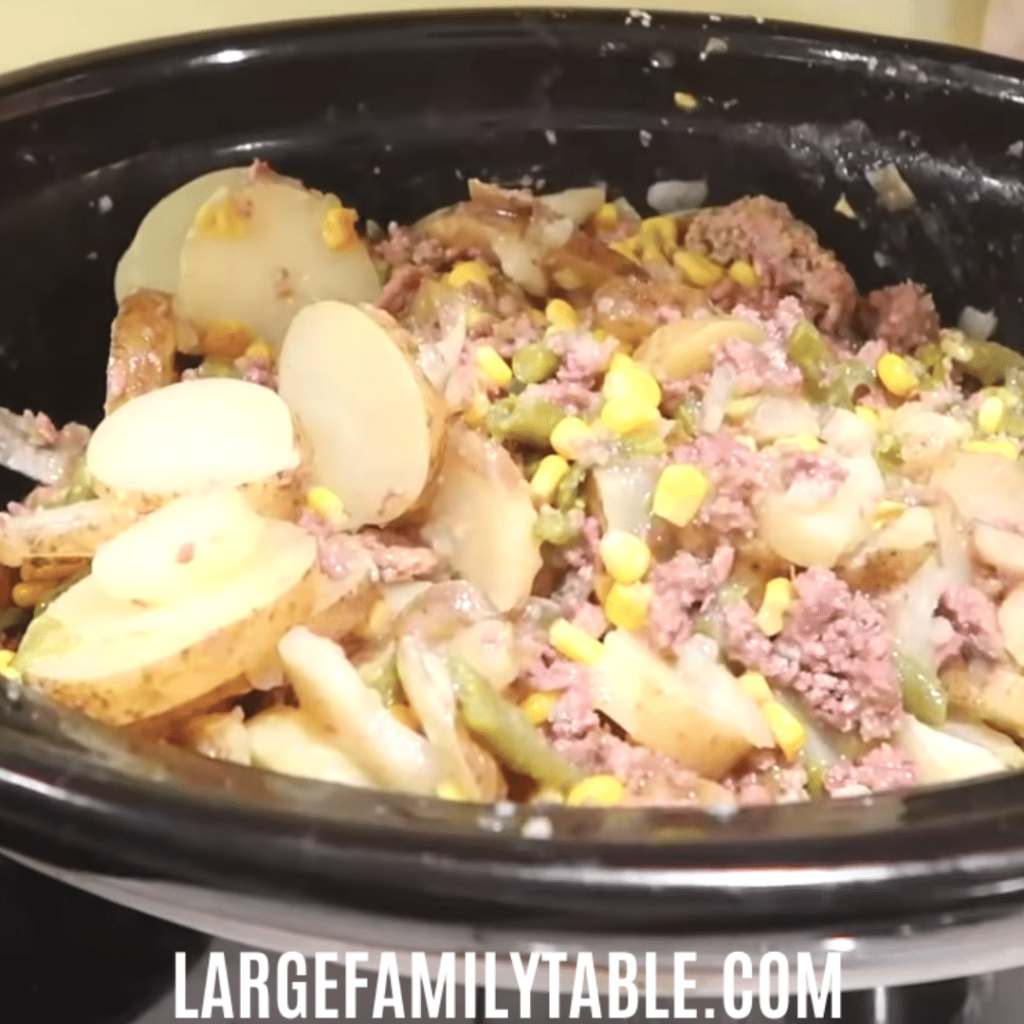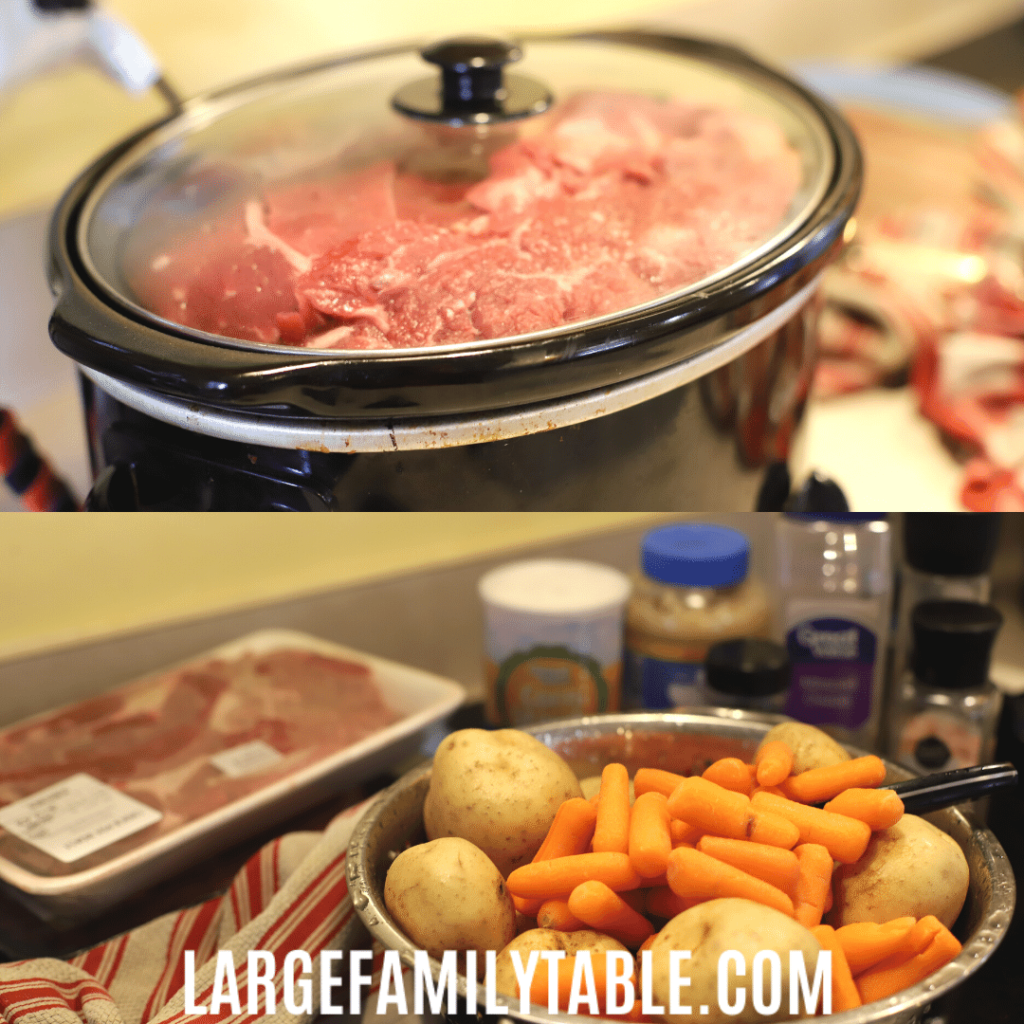 Want to stock your freezer with lots of easy meals or dump & go recipes?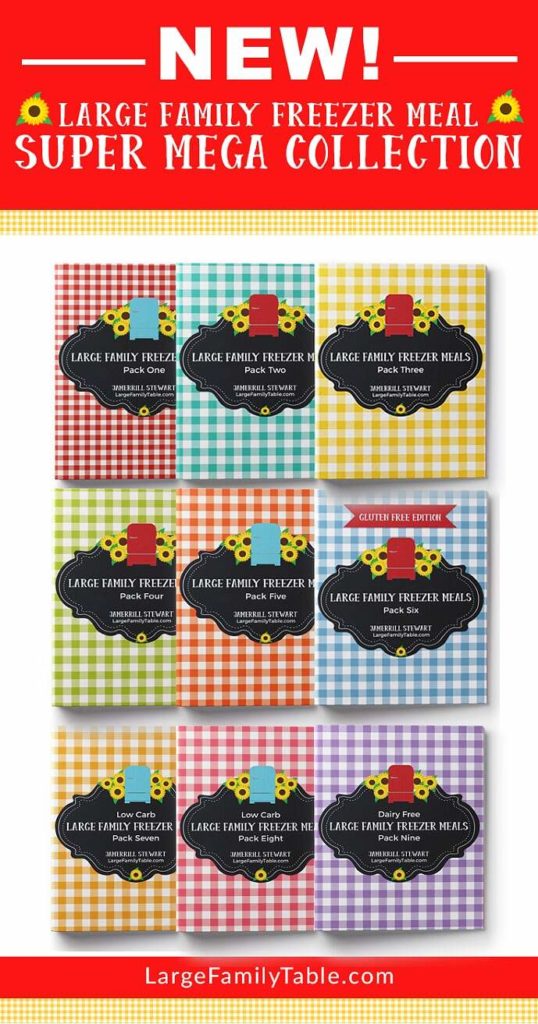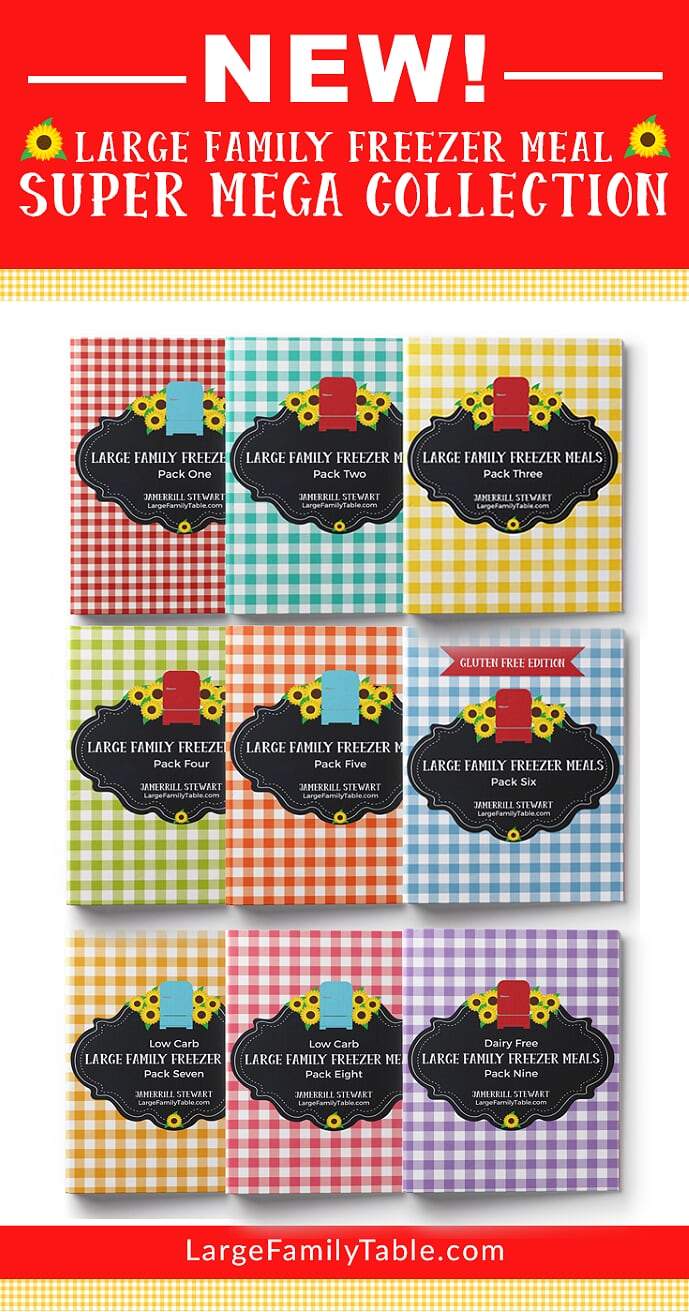 I'm a large family homeschooling mom of 8, and I've been in the trenches feeding lots of kids all day long for years. That's why I know you'll be super blessed by the large family freezer meal packs that take you from zero plan and nothing in the freezer to jam-packed freezer and knowing what's for dinner in advance every night!
You need this huge large family freezer meals collection because you have a lot of people to feed every. single. day. They always seem to want breakfast, lunch, and dinner (don't forget the snacks!) and they always look to you for all this food.