Prepare a sweet addition to rolls and toast with this Large Family Slow Cooker Homemade Peach Butter Recipe. If peaches are one of your favorite fruits, you will love adding this butter to some of your favorite foods.
Large Family Slow Cooker Homemade Peach Butter
If your children enjoy peach preserves, then they are going to love Peach Butter. It's easy to make and so delicious spread on bread. You can add it to bread with a tablespoon or two of peanut butter, or use it on toast with butter, add it to our Classic Dinner rolls, and even drizzle it over your Sheet Pan pancakes for breakfast.
***Use special promo code HELLO20 to take 20% off your first order in the shop including the SUPER MEGA ULTIMATE Large Family Freezer Meals Bundle here!**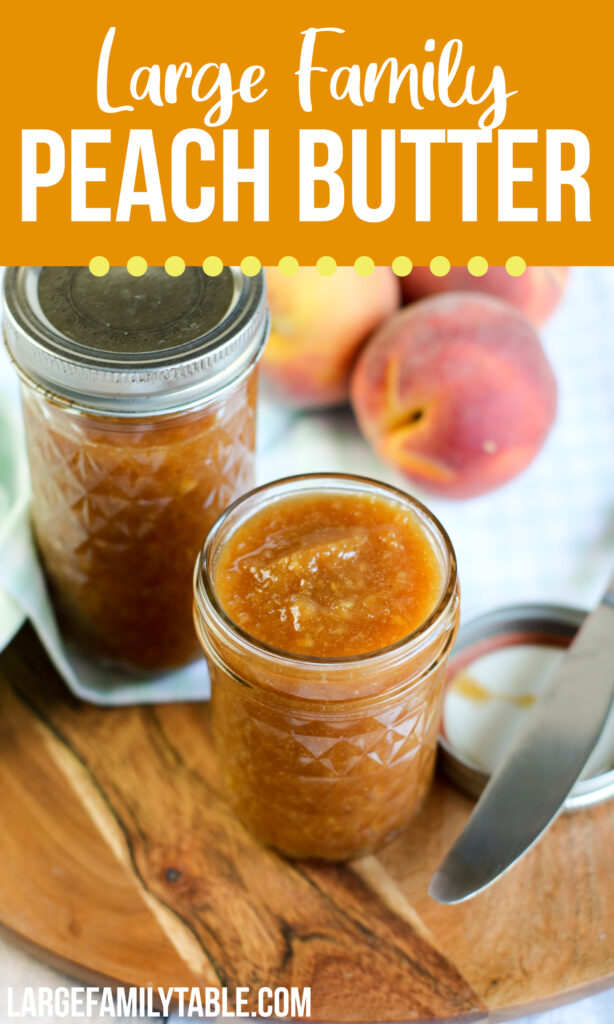 This recipe is slightly similar to peach preserves, but it is not as sweet and has a natural flavor. It has a thick consistency that spreads with ease on bread and toast. Despite what some people might think, it is relatively easy to make this type of butter. Once you prepare it, you can store it in a mason jar with a lid and leave it in your fridge, using it as often as you want or need to. This Slow Cooker Peach butter can become a staple in any kitchen.
The Ingredients That Take the Peach Butter to the Next Level
Peaches are the star of the show when preparing Peach Butter, but you want to use a few other ingredients to make this treat. You will need to mix several pounds of peach with brown sugar, real lemon juice, and water. While these are the main ingredients that will help you make fresh and flavorful Peach Butter, you can add additional ingredients as you please, such as ground cinnamon, vanilla extract, or even cinnamon sugar to go with your brown sugar.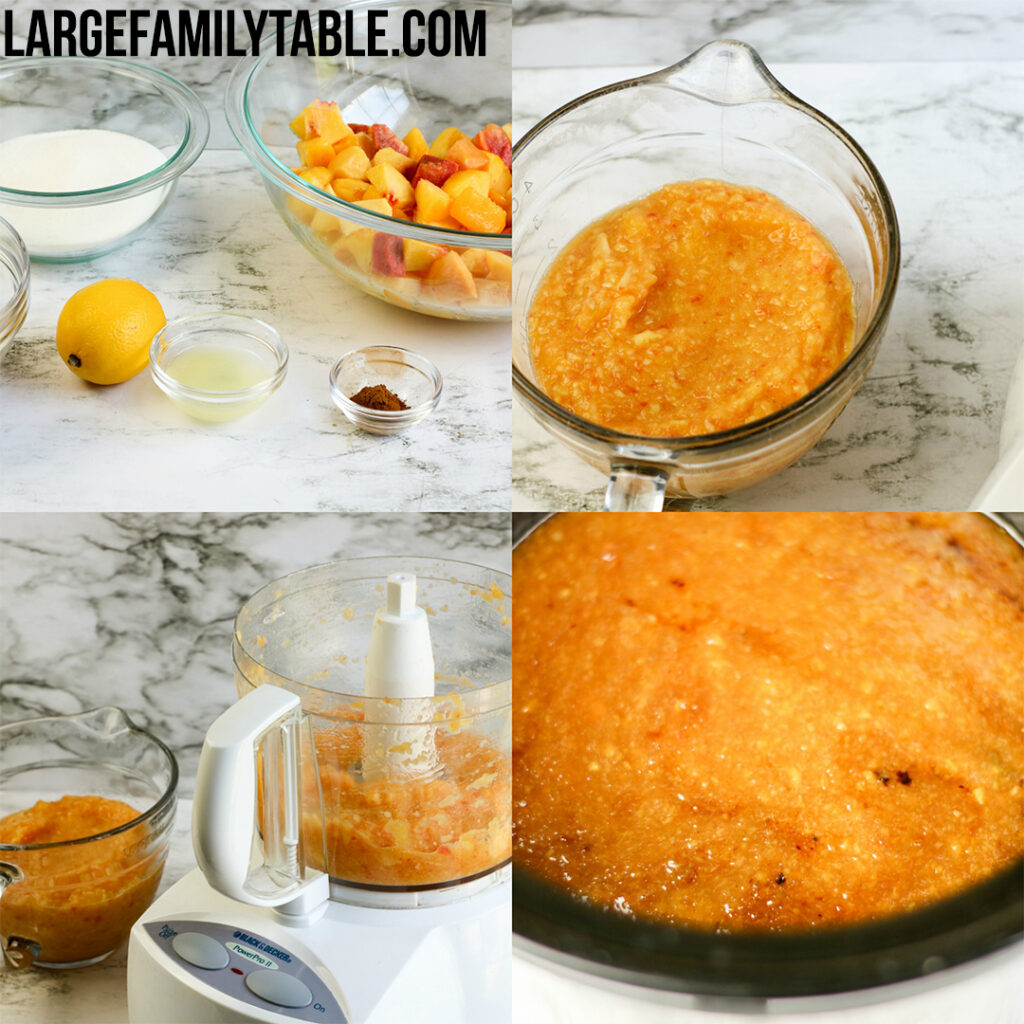 How to Use the Peach Butter
While the butter has a thicker consistency, you can add extra water to it to make it thinner and then use it as a syrup for your pancakes, waffles, and French toast. I love to use it on pancakes with a side of freshly sliced peaches. You can leave it as it is and use it to stuff the center of a yellow cake. I love fruit-filled cakes because I feel like the blended fruit gives the cake something extra that it needs, so I would highly suggest using the Peach Butter as a filling when making your next cake. Find more recipes to add it to when baking by browsing our baked goods.
You can even use the peach butter as a marinade for meat before grilling it. If you like to combine sweet and savory flavors, the peach butter does just that. When using it as a marinade, simply place your chicken into a container with the peach butter spread evenly on top of it and allow it to sit for at least four hours before you put it on the grill.
Try these bread and roll recipes with your Peach Butter
Large Family Slow Cooker Homemade Peach Butter Recipe
Print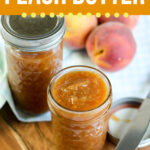 Large Family Slow Cooker Homemade Peach Butter Recipe
Author:

Prep Time:

20 minutes

Cook Time:

6 hours

Total Time:

6 hours 20 minutes

Yield:

4 Half Pints

Category:

Msc

Method:

Slow Cooker
---
Description
Nothing tastes as good Slow Cooker Homemade Peach Butter does. Make this recipe for your large family and any future gathering you plan on attending. They'll love it! 
---
Ingredients
8 to 10 peaches, peeled, pitted, and cut into large pieces

2 ½ cups sugar

1 lemon, juice only

1 ½ teaspoons ground cinnamon
---
Instructions
Place all ingredients into a food processor and pulse until pureed.

Transfer the peach puree to the slow cooker. Cover and cook on low for 6 hours.

Transfer to clean jars and refrigerate until ready to use or freeze.
This peach butter is so delicious and versatile. Try making a batch and see how fast it goes! The possibilities of how to use it are endless and the taste is phenomenal!
FREE Emergency Pantry Planning Pack!
Don't forget to sign up for the emergency pantry planning pack for free to help you plan your pantry meals! The free Emergency Pantry Planning Pack will help you plan your needed pantry items! Printable pages include pantry inventory, grocery lists, meal planners, list of pantry staple items, and more.