Freezer Cooking Day Two Freezer Meals
If you missed it you can find my freezer cooking day one freezer meals here where I did 30 large family meals in 10 hours. You can also find my complete large family freezer cooking report here where I share all 57 big family meals I completed over two 10-hour days.
Freezer cooking day two started with a fun little reality check. One of our metal pot scrubbers got sucked down the kitchen drain so we had to take the sink drain apart and get that taken care of before I could get started, sigh.
At least it wasn't as detrimental as that time I put 4 lbs of burnt noodles down the garbage disposal (see how that ended here). Oh, the memories! I just laugh though, God is good regardless. 🙂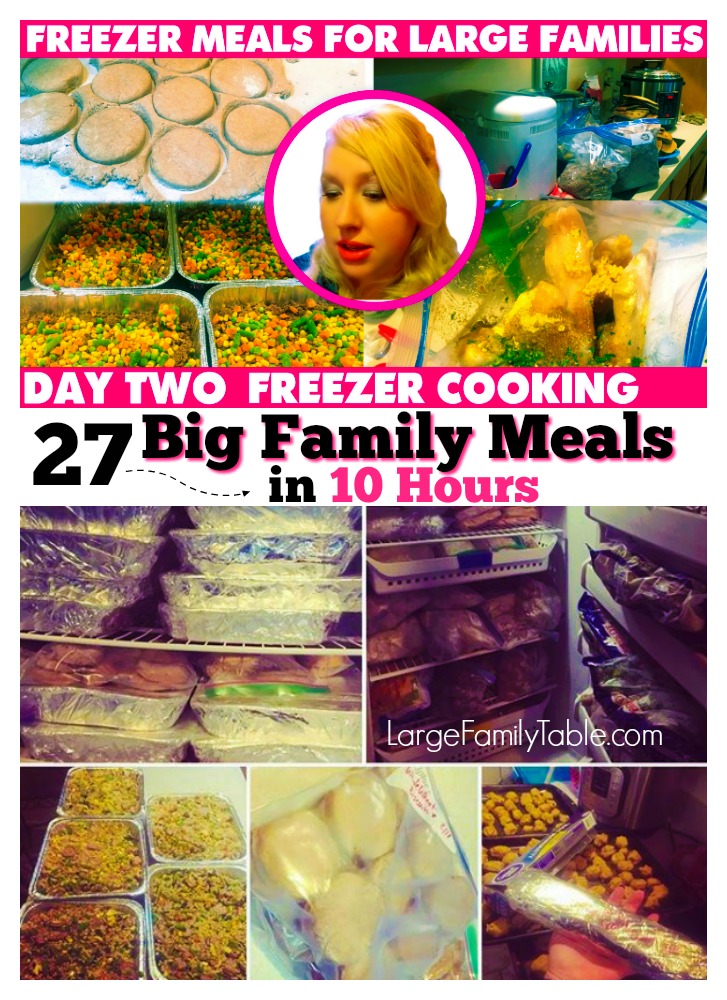 I kept my new GoWISE electric pressure cooker going and I am loving it more and more. I used it 7 times in 24 hours for these freezer cooking days! After day one's ground beef and spaghetti sauce, on freezer cooking day two I used it to make 16 cups of brown rice for the fried rice. It's so helpful for creating these big family meals!
Freezer Cooking (& all of life 🙂 Scheduling Tip
I also want to mention that I allow large time blocks for everything I make. For example, I allowed an hour to make the cookies for the freezer. I didn't really expect it to take an hour but listen, I am a large family Mama and life still happens even while I'm cooking. So I like to have a cushion when it comes to times. Actually, after the homemade cookies and the whole wheat freezer biscuits, I was 20 minutes ahead of schedule for a bit.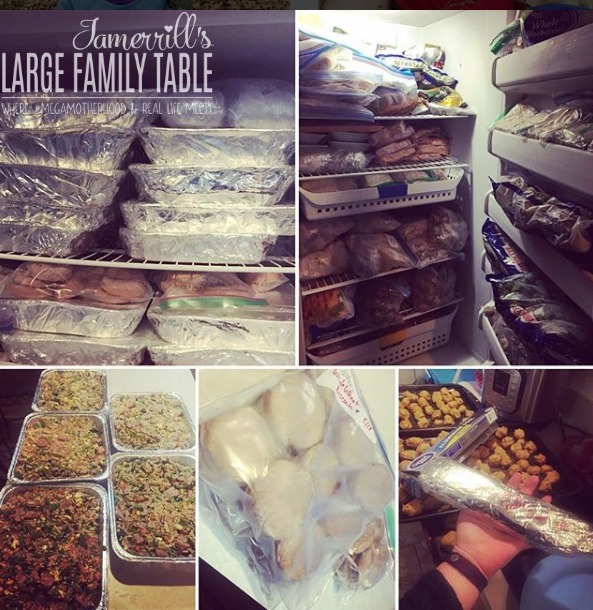 Here's where I shared my day two freezer cooking day on Instagram.
Towards the end of evening two, I decided to skip over a couple of things on the list. I always have plans to make homemade macaroni and cheese but I have found that if I put it off until later in the day, I never do it. So there you go. No mac and cheese this time.
Big Family Meals for the Freezer
At the end of freezer cooking day two, I had added the following big family freezer meals to my stash from freezer cooking day one –
Freezer cooking day two ended with 27 big family meals plus a few extra items like biscuits and cookies!
All in all, I had a very successful two days of freezer cooking. You can see the full large family freezer cooking two-day report here.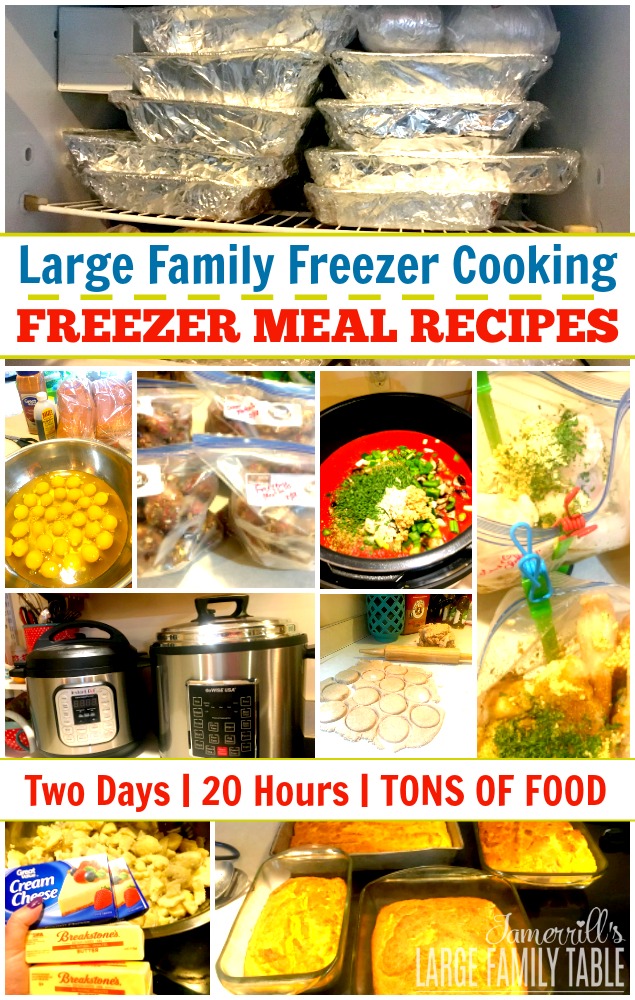 27+ BIG FAMILY FREEZER MEALS in 10 Hours! Large Family Freezer Cooking Day Two
Click here to watch the full 27+ BIG FAMILY FREEZER MEALS in 10 Hours! Large Family Freezer Cooking Day Two!
Plan Your Own Large Family Freezer Cooking Days!
Click here for the oh' so helpful free MEGA Freezer Meals Planning Pack from me to you!