?Get the Best-Selling Large Family Freezer Meals Collection here! Use promo code HELLO20 to take 20% off your first order.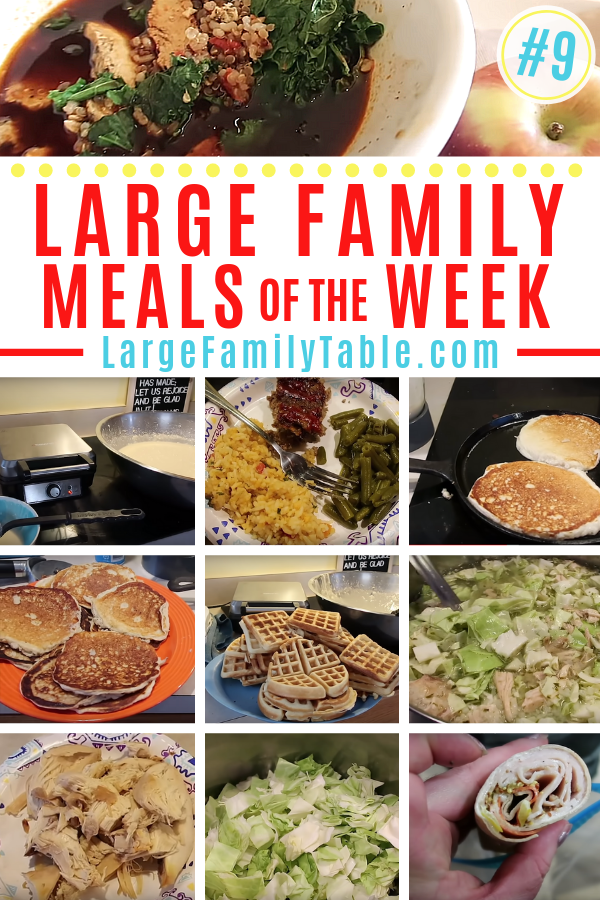 Large Family Meal Plan
It's Large Family Meal Plan time. That's right, It's time for another episode in my Large Family Meals of the Week series. 😀 (Check out the whole series of videos on YouTube!) This week for Large Family Meal Plan #9, see how I manage to feed a large family of ten with babies, toddlers, middle kids, big kids, teens, and adults, and SNOW!
(Don't miss my most popular large family meal plan of all time when I shared this large family meal plan for the entire month!)
Large Family Meal Plan Video
This week things didn't exactly go as planned. I had hoped to go on one of my huge Large Family monthly grocery shopping trips early in the week, but then this happened! SNOW! It sure is pretty though, isn't it?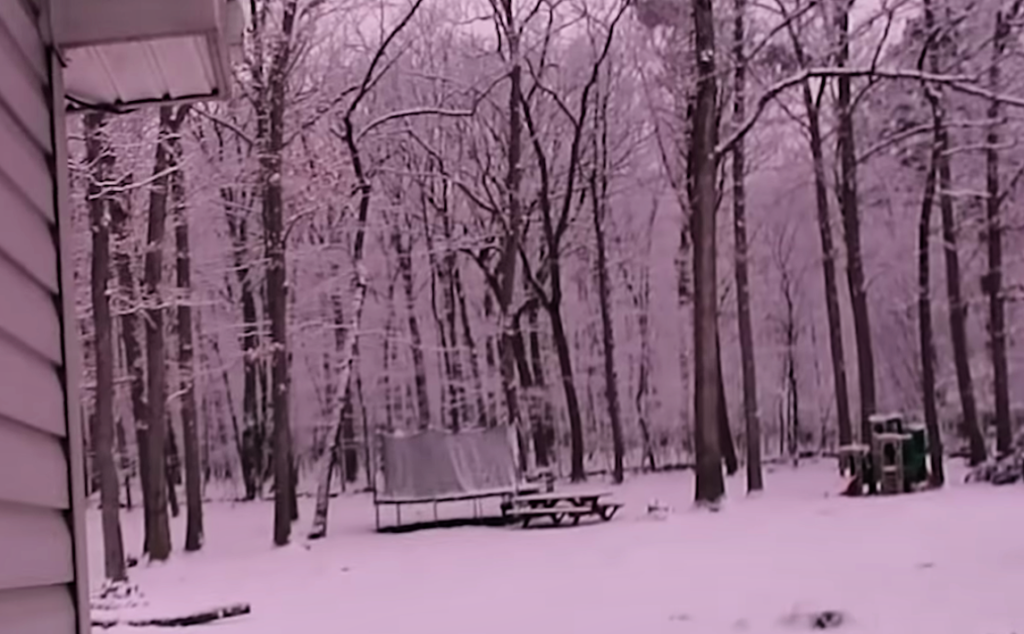 Day 1
Day one started out nicely with Good Girl Moonshine and THM Oatmeal for me (see recipe below) and Aldi Bagels for the rest of my family. You can't really beat $1 for a whole pack of tasty bagels!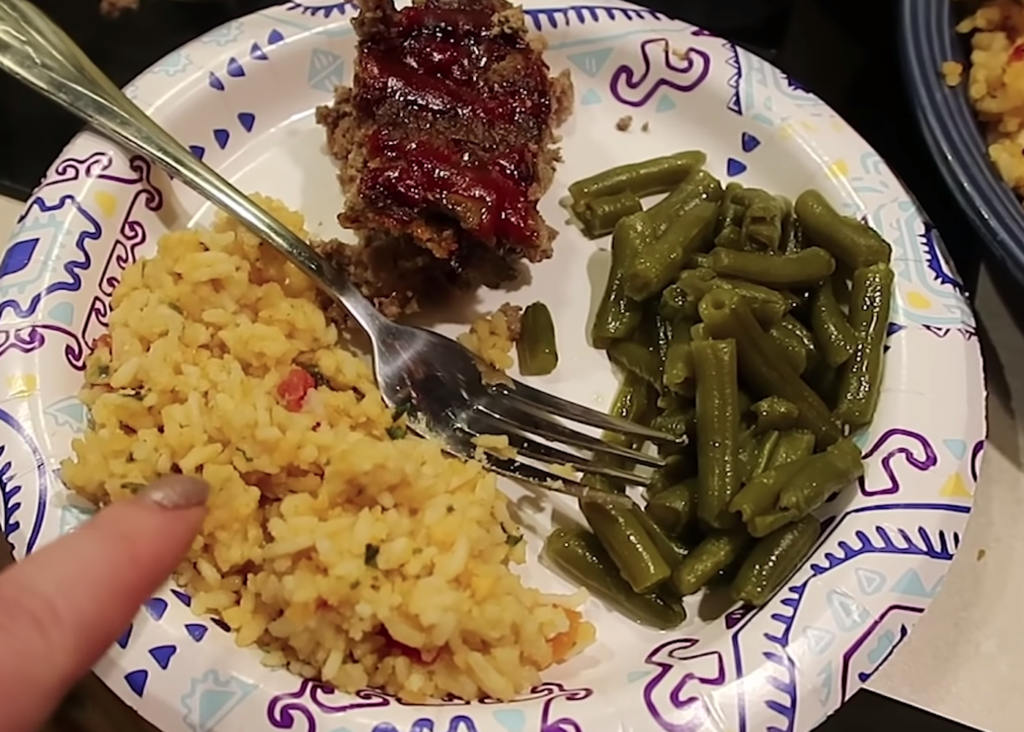 I laid out ground beef for burgers in the morning, but decided to turn them into THM/Keto Meatloaf with Pork Rinds. It turned out wonderfully served with sides of Spanish Rice and Green Beans, and we had enough leftovers for the next day! I love it when that happens! 😀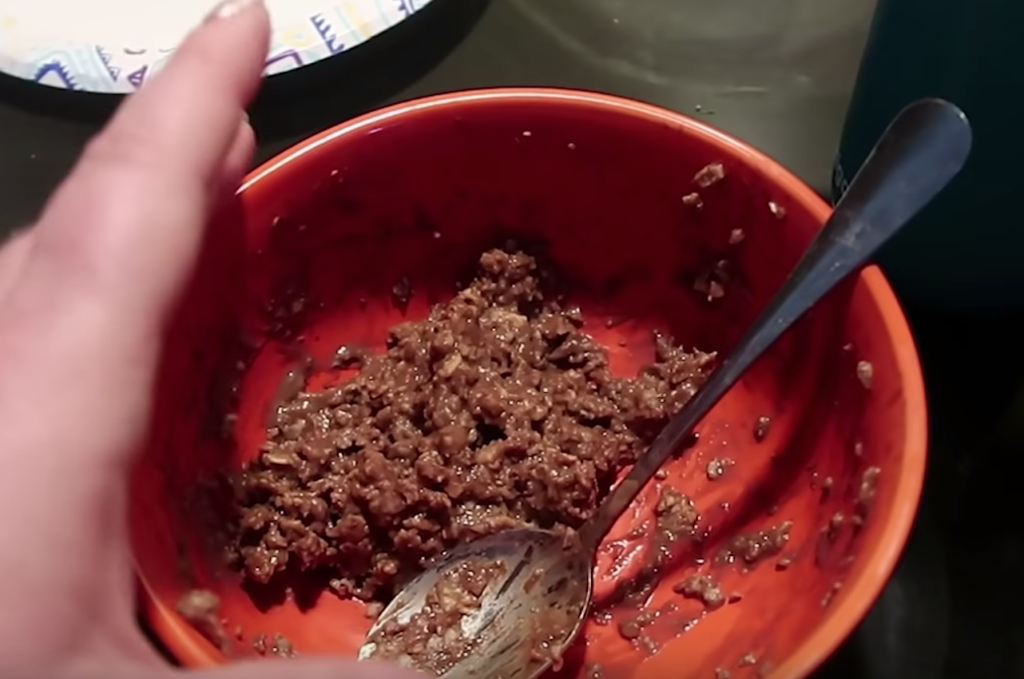 THM Chocolate Peanut Butter Oatmeal Recipe (E Meal)
¾ c oatmeal to taste
liquid stevia to taste
almond milk to taste
1 tbsp cocoa powder
1 tbsp PBFit
Cook oats as usual then add remainder of ingredients. Stir. Enjoy!
Day 2
The second day started out bright and early with a huge batch of waffles using Bisquick. This is super easy when you're short on prep time and you can even make extra for the freezer. Find out How to Freeze Waffles HERE. Since Wednesday is my workday, the rest of the family had leftovers the rest of the day.
Day 3
Today I whipped up a giant batch of THM pancakes for the freezer. These are so yummy and are perfect to grab & go on busy mornings. I also finished making my chicken cabbage soup from chicken and bone broth I made earlier this week.
Day 4
On day 4 we had basketball games, so I prepped lunch to go. The kids had Peanut Butter & Jelly Sandwiches, while Travis and I enjoyed some low carb wraps. We ended up going out to dinner at the Chinese buffet after basketball. Yu-um!
Day 5
Today the kids enjoyed the last package of Star Wars Eggo Pancakes from the freezer for breakfast. I did whip up some eggs for Travis and a THM Volcano Mudslide Muffin in a Mug for mom!

After church for lunch, we grabbed some Lunchables and quick lunch items from Walmart and headed home to prepare our THM Chili which is actually Brad's Favorite Chili from Northern Nester.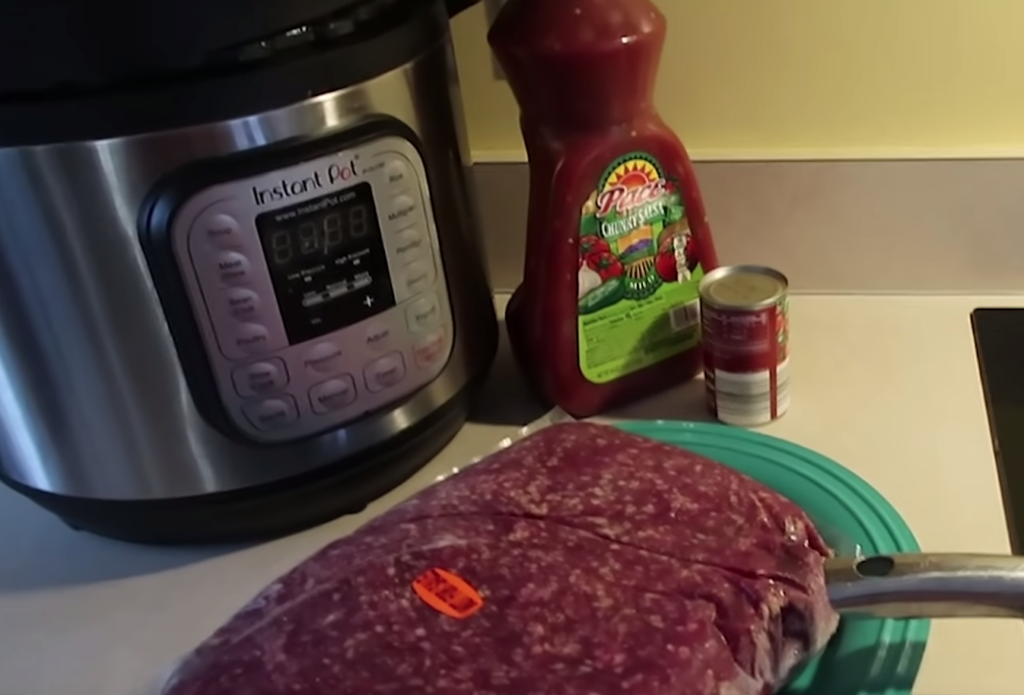 Day 6
The snow cleared and I was finally able to head out for my huge monthly large family shopping trip! Zion and I had Panera for lunch, such a nice treat!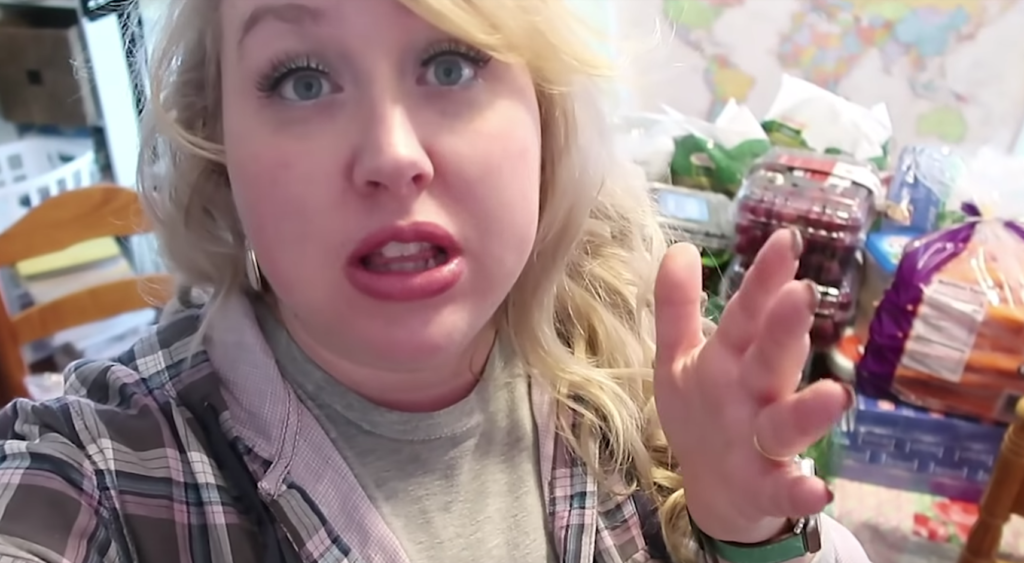 I hope you enjoyed this peek at how I fed my large family this week. You can find more large family recipes and weekly meal plan ideas in the Large Family Meal Plans category on the blog & be sure to check out the rest of the Large Family Meals of the Week playlist on YouTube!
More Large Family Meal Plan Inspiration –
75+ Large Family Casseroles That Freeze Well
75+ Large Family Gluten Free Meals & Freezer Meals
and here are all of the Large Family Meal Plans!