Pumpkins are synonymous with fall. You can go to the pumpkin patch, pick out a pumpkin, and carve it OR you can make one out of a paper bag with a lost less mess. This pumpkin paper bag craft project is sure to be loved by young children and older children alike. Bonus points that they won't rot on the porch before Thanksgiving. Add in some apple trees or fall trees and you have a perfect holiday decoration.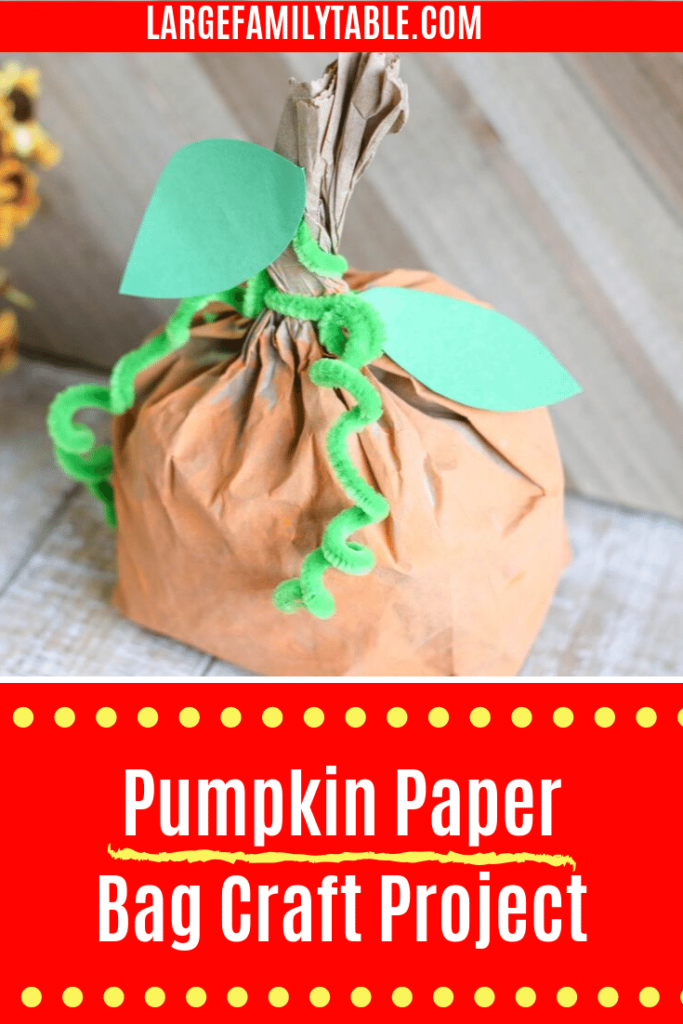 Supplies for pumpkin paper bag craft project
Brown paper bag
Clean plastic shopping bags
Orange washable paint
Paint brush
Green chenille stem
Green construction paper
Pen or pencil
Glue
Scissors
Instructions for pumpkin paper bag craft project
Cut leaf shapes from green construction paper.
Open the brown paper bag and stuff about half way with clean, plastic shopping bags. Twist the top of the bag tightly to close and form the stem.
Paint the rounded part of the bag and allow to dry completely.
Twist a chenille stem around a pen or pencil to create a vine tendril. Twist to attach to stem.
Use glue to attach leaf shapes to the stem.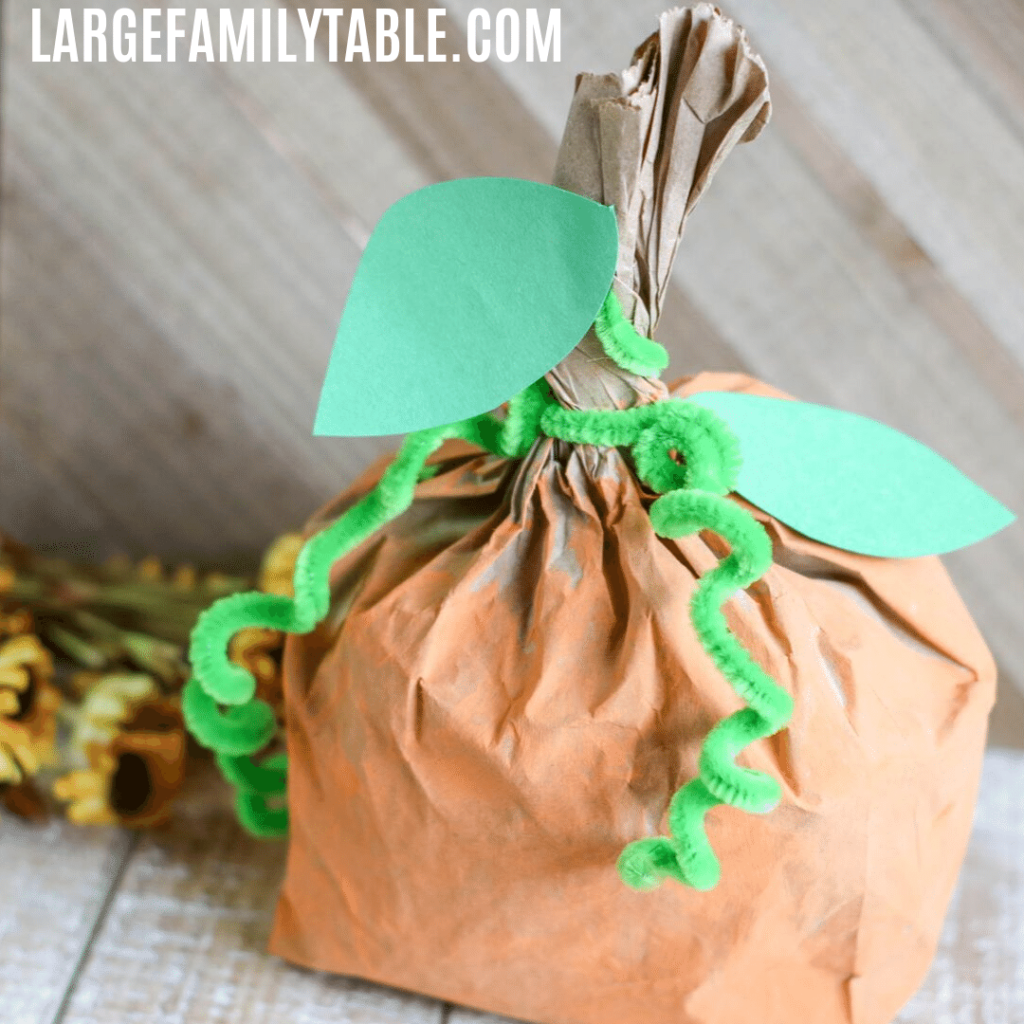 For all the pumpkin lovers