DIY Walk-In-Closet To Home Office Makeover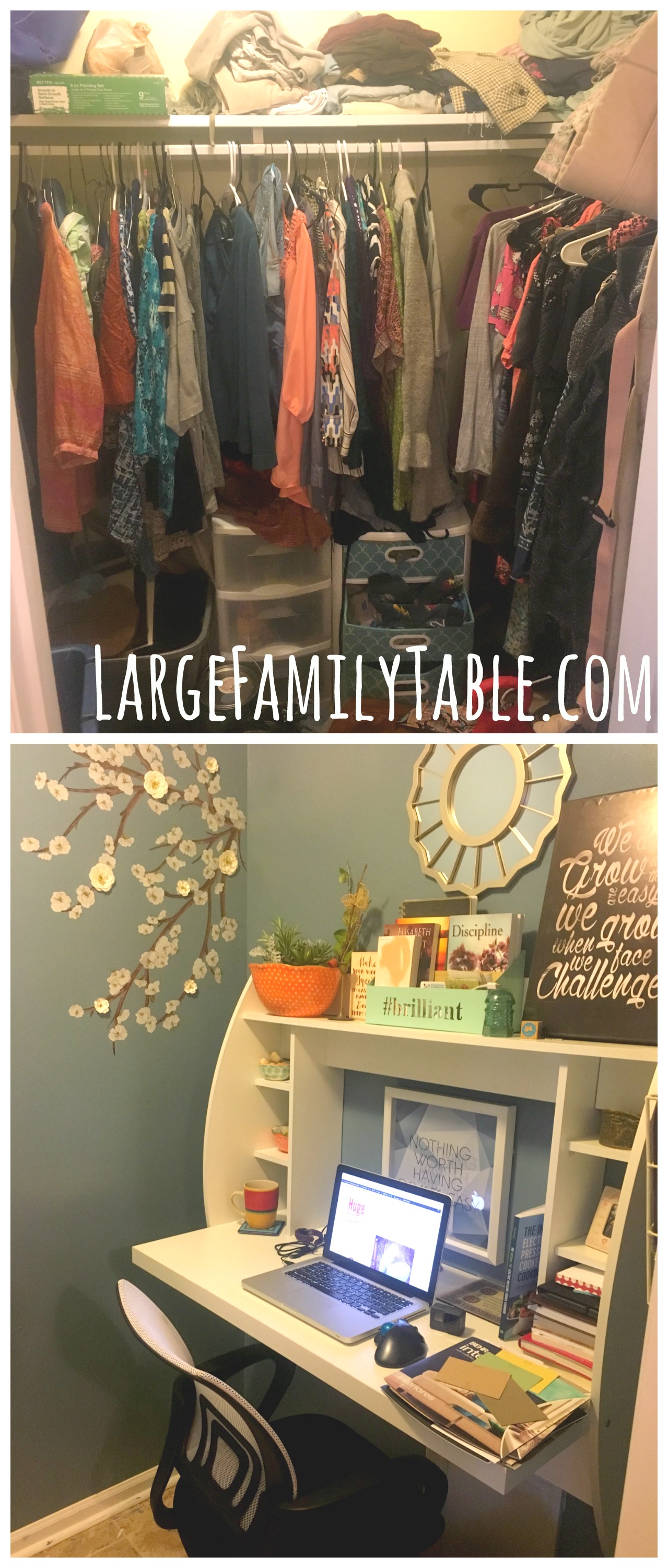 As a working homeschool mom, I really needed a home office. Many times I work on our front porch which I love, or in my bed on an ergonomically correct lap desk. I also have times when I work at the dining room table.  Sometimes I leave the house to work for the day with the free wifi at Panera Bread (hubby watches the kids). My big scheduling secret weapon is getting in a dedicated work day, so my family and I can have many days that are uninterrupted by mom's work. That's the best way we have found to make this work as a family.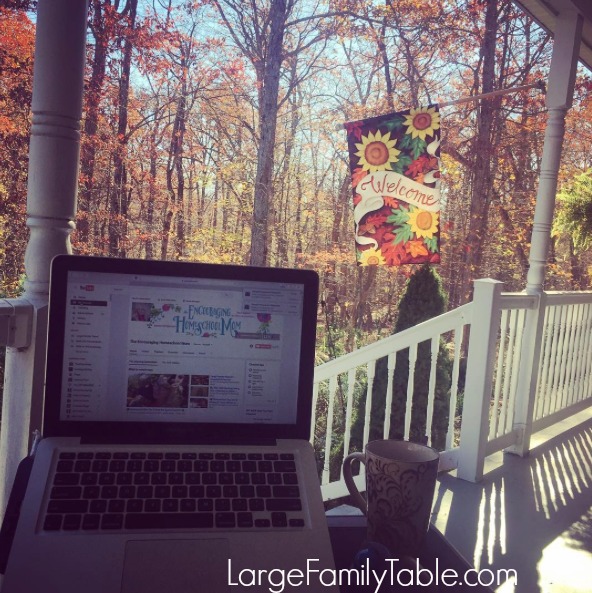 Even with all the great flexibility that working from home allows I still wanted to create a home office space at some point. If I could have a little space, with a door that closes :), it would allow me to record podcasts and even do live videos once in awhile. I would also have room for my books, computers, cameras, printer, etc. Over the past year, much of my equipment has ended up on the floor of my bedroom or crammed on my dresser. I also started keeping several work bags full of tax papers, wires, work folders and various items. It all just needed a home and I needed a reasonable place to organize it. 
House Plans and The New House
And why we bought a new to us house without an office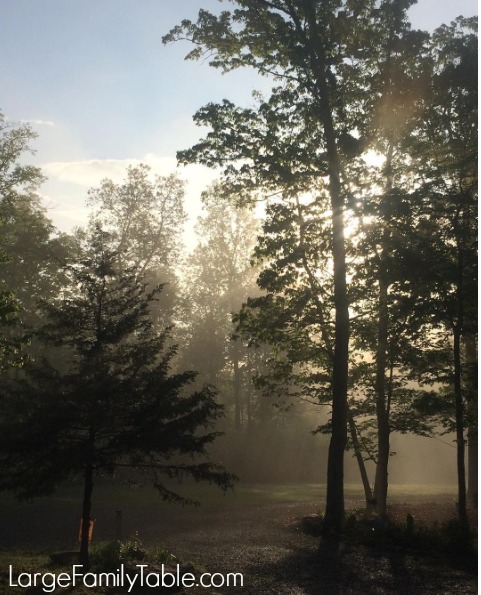 Our new house and property had so many features we wanted such as it was a 10-year-old build with lots of private land including streams, waterfalls, and trails. It had amazing things such as a 3rd bathroom, closets (our last home of 10 years had one closet for nine people), a functional kitchen, etc (you can see more pictures of life in our new home which we call "SonShine Forest" here).  However, a home office wasn't one of the features this house offered. 
We have future building plans like refinishing our oversized two car garage into a great room. We'd also like to enclose and expand our breezeway into a large mudroom, pantry, laundry room and maybe a 4th bathroom too. I thought about doing a home office when we get to bigger building projects. Like you know though, those bigger building projects take time, money, and energy.  We just finished cash flowing my husband's last two years of college (and he's had a two-hour daily commute), plus moving, so it will most likely be a year or two before we dive into house additions and remodels. My home office needs could no longer wait while we plan and save to build. Big Fat Disclaimer: *We're not perfect.* We attempt to stick close to Dave Ramsey-ish as possible (grace, grace, and more grace), so the bigger things take us longer at our slow and steady pace.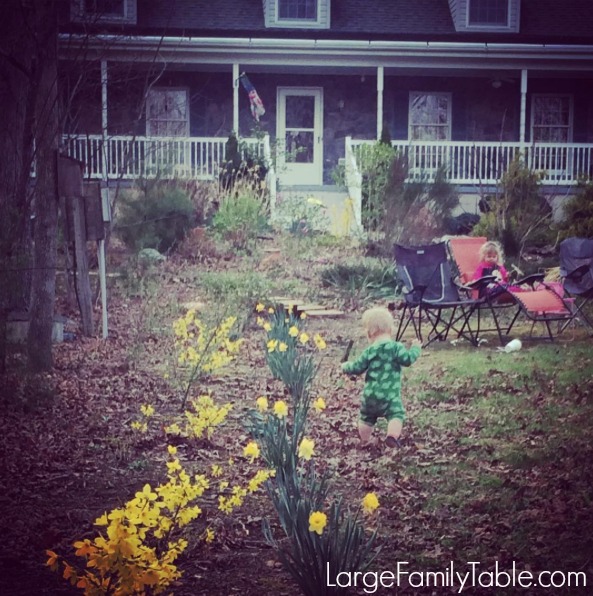 I shared this picture last spring just after moving to our new place. 
In working with our current space and trying to make the very best of it, I took a week and dove into the massive project of turning my walk-in-closet into my new home office. This vlog also shows additional large family spring cleaning projects and other real life goodies I wanted to share.
DIY Walk-In-Closet To Home Office Makeover | + Week in the Life Vlog!
Click here to watch the full DIY Walk-In-Closet To Home Office Makeover | + Week in the Life Vlog!
Products I used for my new office (plus a few new homeschool goodies!)
Here are my Amazon Affiliate links with all the products I produced for my closet to home office makeover. Shopping through these links costs you nothing extra, and I would make a tiny % off your purchase:
Wood Top Multi-Purpose Cart  I use this as my printer stand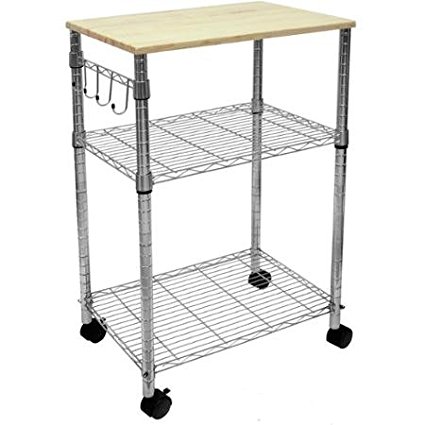 Here's how it looks in the photo below: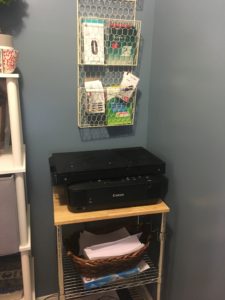 Roommates White Blossom Branch Peel and Stick Giant Wall Decal
Ergonomic Mid-Back Desk Chair Executive Swivel Mesh Office Chair White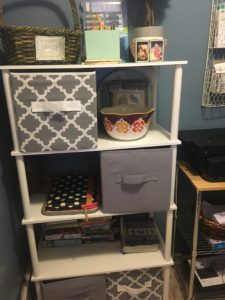 Better Homes and Gardens Collapsible Fabric Storage Cube, Set of 2
Wall Mount Floating Computer Desk With Storage Shelves Home Work Station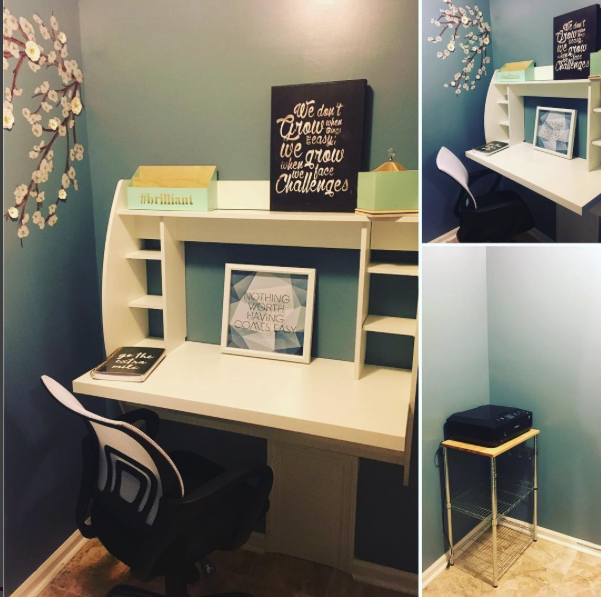 Here's the floating office desk I purchased.  I shared more about it on Instagram, "The walk-in-closet to home office makeover is looking promising at the moment. I'll share the scary photos and video clips next week. We still have a set of white bookshelves to put together tomorrow but my husband mislaid his tools, I bought him a carpenter belt for tools so that he would be able to keep all his tools together instead of misplacing them around the house but now it seems he misplaced his tool belt so the bookshelves are having to wait until we can find it tomorrow. Those go by the black printer table in the lower photo. I'm thrilled with the progress. Hoping to work on it this weekend for my #workinghomeschoolmom work day!"
And these are the extra homeschool goodies in the video and my makeup purchases for those ladies who like to chat homeschool and makeup!
The Little House (9 Volumes Set) Paperback – Box set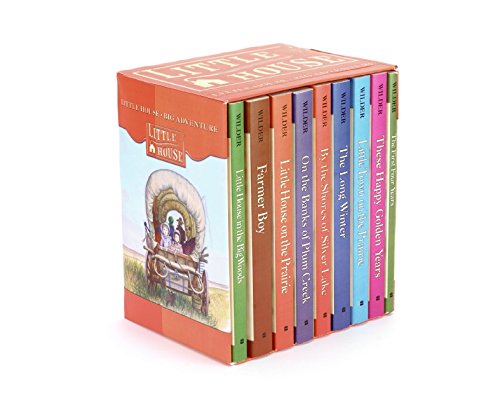 Sargent Art Best-Buy Assortment Crayon 400-Count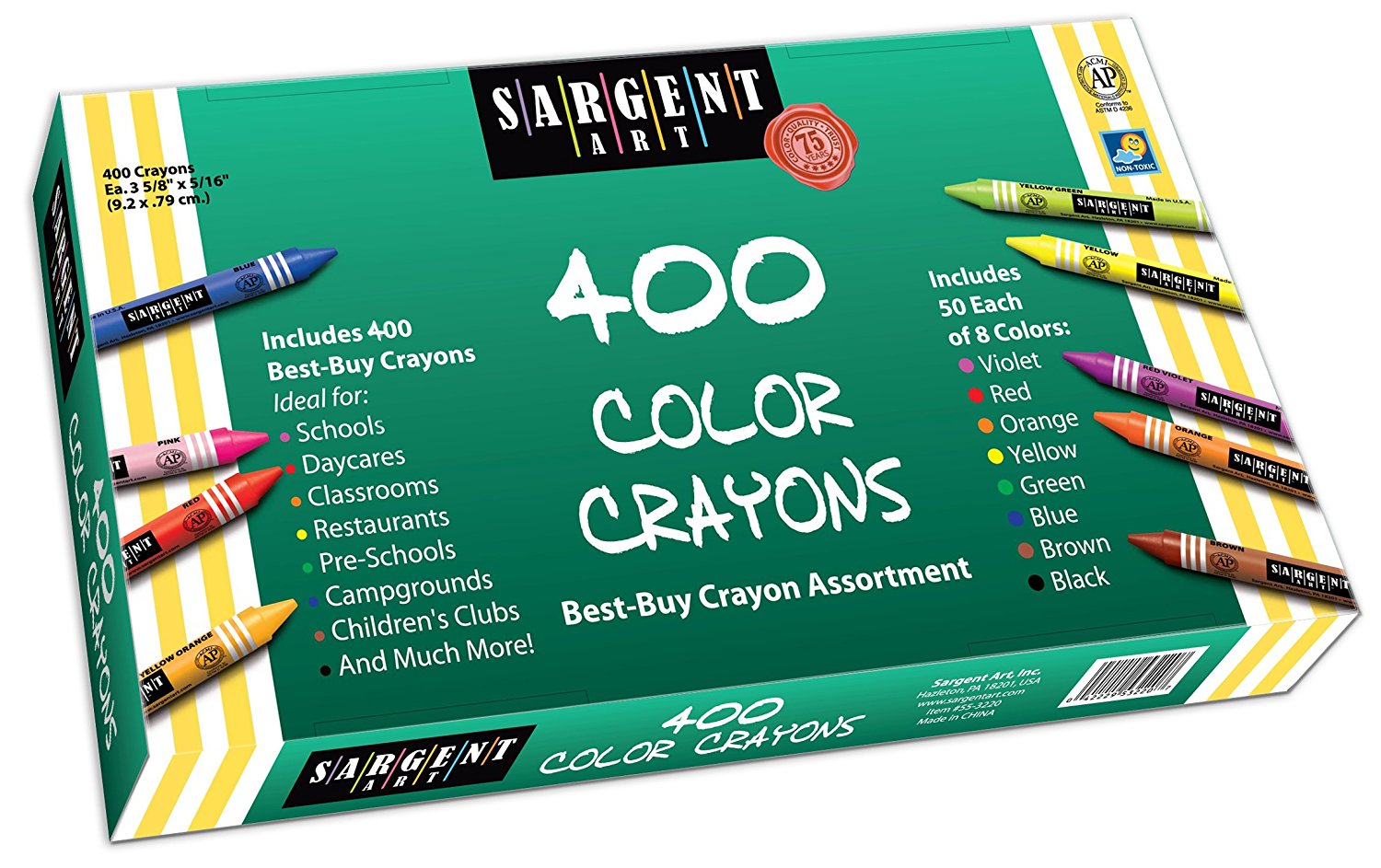 Burt's Bees Endless Shine Trio Gift Set
Covergirl Ultimate Finish Liquid Powder Make Up Classic Ivory 
Click here to watch the new home office makeover video!