---
Description
Shepherd's pie was named for the men who cared for the lambs who provided the meat for the dish. When using beef, it is sometimes called Cottage pie. But whatever you call it, it is yummy and you should make it!
---
Ingredients
For each 9×13 pan you'll need the following:
3 cups cooked ground beef
2 cups frozen mixed veggies
6 cups prepared mashed potatoes
3 cups shredded cheddar cheese
---
Instructions
Layer cooked ground beef in bottom of a casserole dish or baking pan.
Spread frozen mixed veggies over meat. (Use whatever veggies you have or that your family likes.)
Spread mashed potatoes over the top of the veggies, all the way to the edge of the pan.
Sprinkle cheese over the top.
FREEZER MEAL STORAGE DIRECTIONS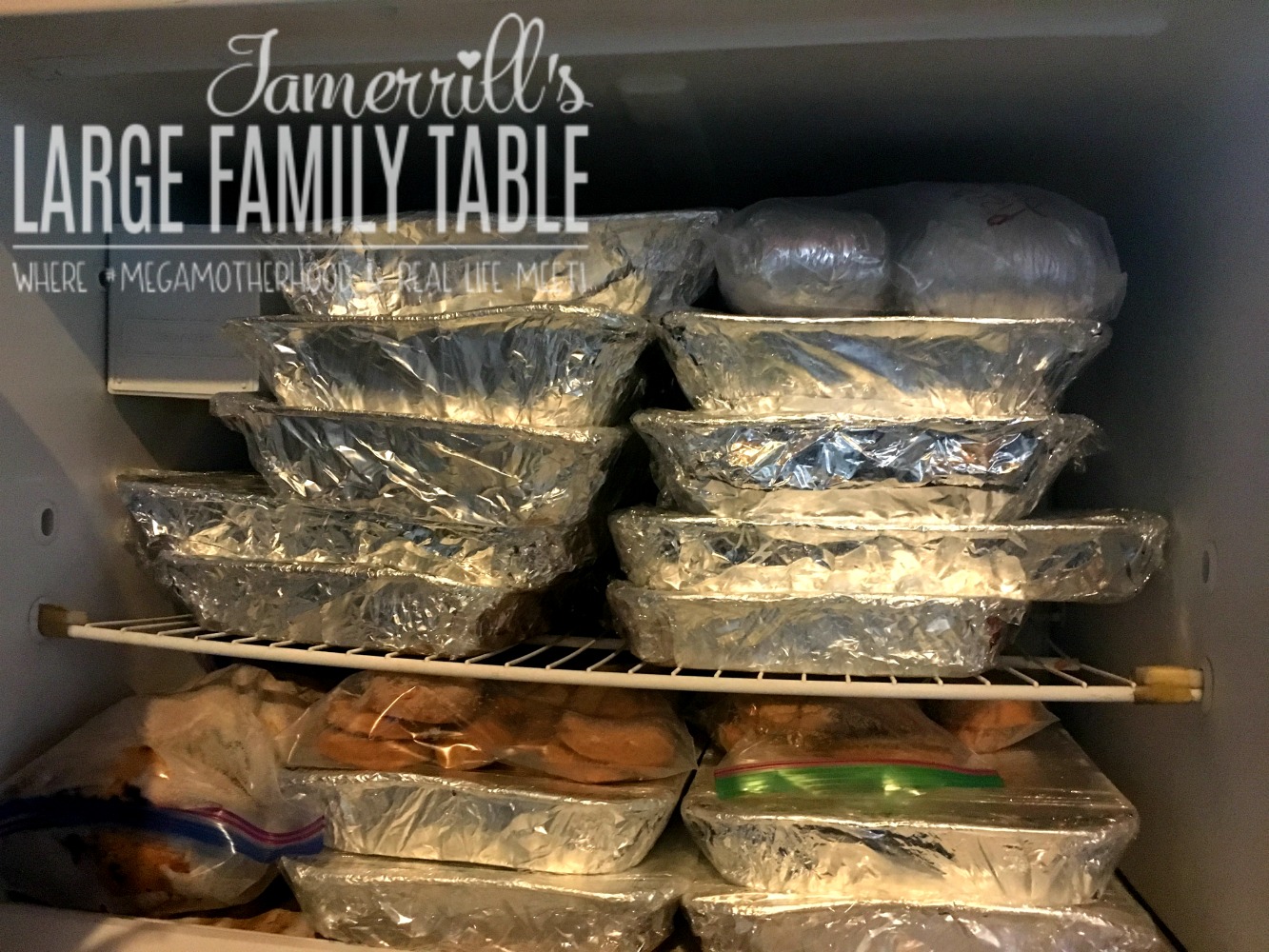 Allow your meals to cool completely before placing in the freezer.
Wrap each 9×13 pan with two layers of foil.
Label the top of each pan with recipe name and date.
Wrap each 9×13 pan with a layer of plastic wrap.
Set each pan to freeze in the freezer. Do not stack the pans on top of one another until each pan is individually frozen.
FREEZER COOKING DIRECTIONS
Set the desired pans of Shepherd's Pie out in the refrigerator the evening before you'd like to serve them.
Preheat your oven to 375 (oven times may vary).
Remove plastic wrap and one layer of foil.
Place in preheated oven for 1 hour or until heated through.
Remove foil the last few minutes to toast the top if desired.
---
Notes
To make four 9×13 pans total-
8 lbs precooked ground beef
12 cups frozen mixed vegetables
24 cups mashed potatoes
12 cups shredded cheddar cheese for topping
Freeze and bake as directed.