---
Description
Need a frugal snack for your large family? Slow cooker applesauce and apple butter is easy, tasty and frugal. 
---
Ingredients
20 lbs apples
8 cinnamon sticks
8 TBsp Lemon Juice
2 cup sugar or sweetener of your choice
2 slow cookers
Apple Butter: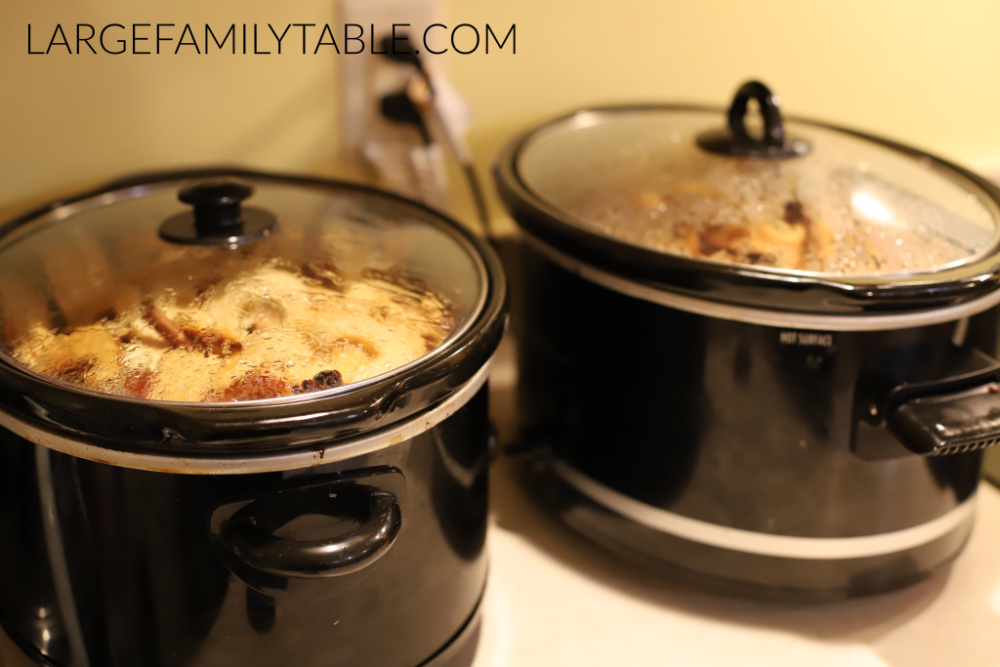 ---
Instructions
Peel, core, and slice apples
Divide apples in half and place in individual slow cookers
Divide & add remaining ingredients to each slow cooker
Cook for 8 hours on low or 4 hours on high
Turn off slow cooker
Remove cinnamon sticks
Using immersion blender, blend well
Extra Steps for Apple Butter:
Fill slow cooker halfway with blended apples
Add 1 tsp cloves
Put on low for 8 hours
Remove lid and continue to cook for another hour or two to let thicken
Spread on toast and enjoy.
Keywords: slow cooker applesauce apple butter