Baked Oatmeal Applesauce Muffins – Large Family Recipes
I love muffins. Mr. Travis loves muffins. The kids love muffins.
What I don't love is trying to make enough baked oatmeal applesauce muffins for our family on the morning that we want to eat them. That's why I made these muffins as part of my last freezer cooking afternoon. (I know, I know. I said I would probably never have another freezer cooking day again. That's why I grabbed a couple hours one afternoon to throw a whole bunch of muffins together.)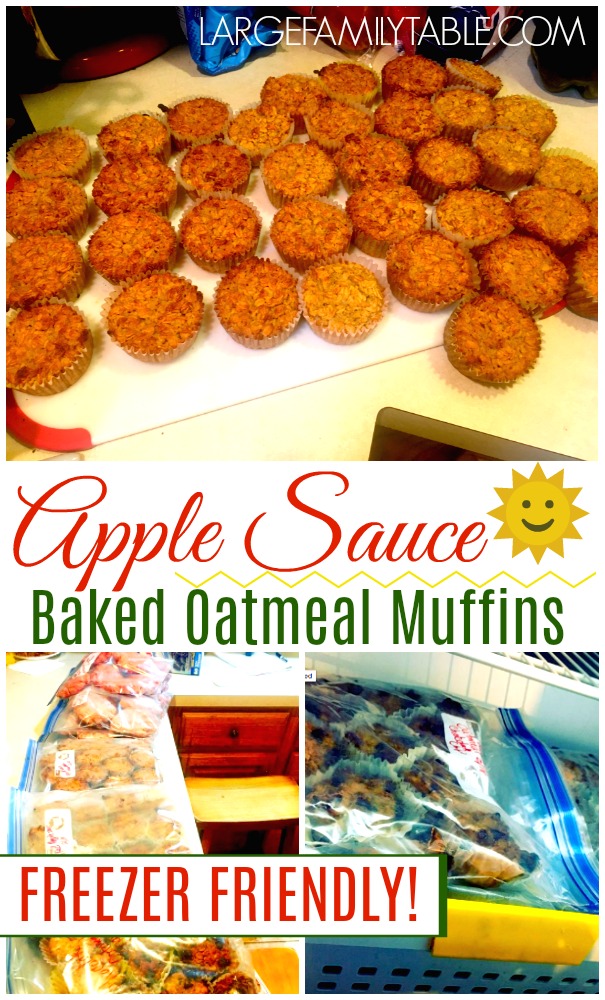 These baked oatmeal applesauce muffins are simple to make but hearty enough for breakfast. They are sweet but the oatmeal makes them very filling. Add some yogurt or fruit if you're on the go, or eggs if you're at home for the morning.
I love the combination of oats and applesauce in these muffins with just the right amount of cinnamon. They are healthier than instant oatmeal and if you make some for your freezer, they are just as quick.
So reheat that coffee…again…and enjoy a hot and delicious homemade muffin!
Print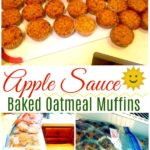 Baked Oatmeal Applesauce Muffins – Large Family Recipes
---
Description
Muffins that taste like a breakfast cake but much quicker and easier to make! Reheat these in the oven or microwave for that "fresh from the oven" taste.
---
Ingredients
12 cups old-fashioned oats
8 tsp. baking powder
4 TBSP cinnamon (or 2 TBSP ground allspice)
4 cups brown sugar
2 TBSP vanilla
1 cup oil
6 cups applesauce
4 cups milk
---
Instructions
Mix together all your dry ingredients in a very large bowl.
Stir together wet ingredients and add to dry ingredients.
Mix well.
Scoop mixture into greased muffin tins or use muffin papers.
Bake at 375* for 30-35 minutes.
Cool completely and place in freezer bags.
To serve, thaw overnight and enjoy!
Makes 5 dozen.
FREE MEGA FREEZER MEALS PLANNING PACK!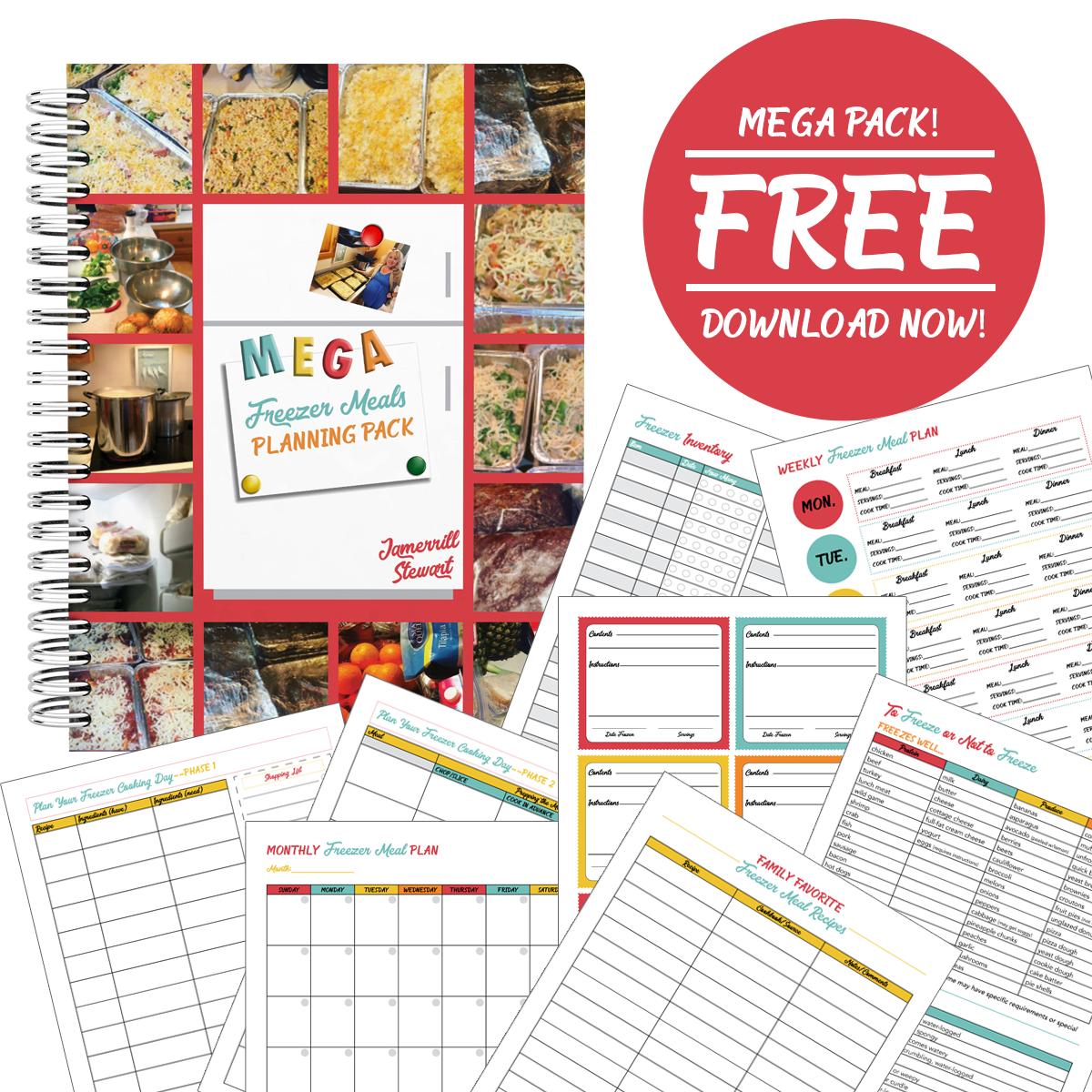 Sign up for your free Mega Freezer Meals Planning Pack here!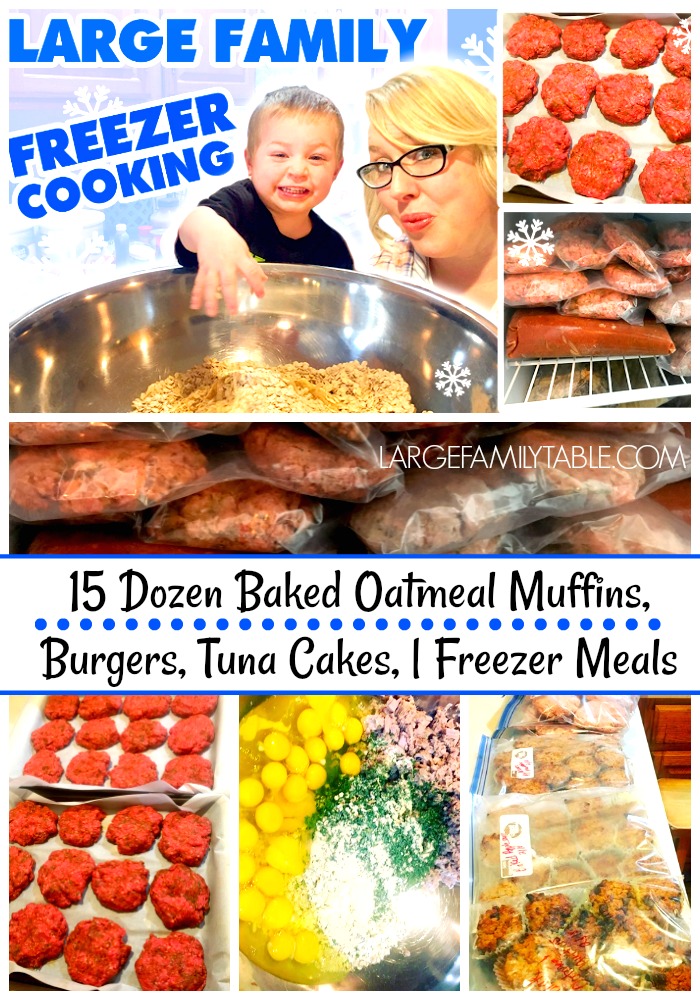 See these muffins in action here on Large Family Freezer Cooking: 15 Dozen Baked Oatmeal Muffins, Burgers, Tuna Cakes, | Freezer Meals!