Puzzle Christmas Wreath Craft Project for Kids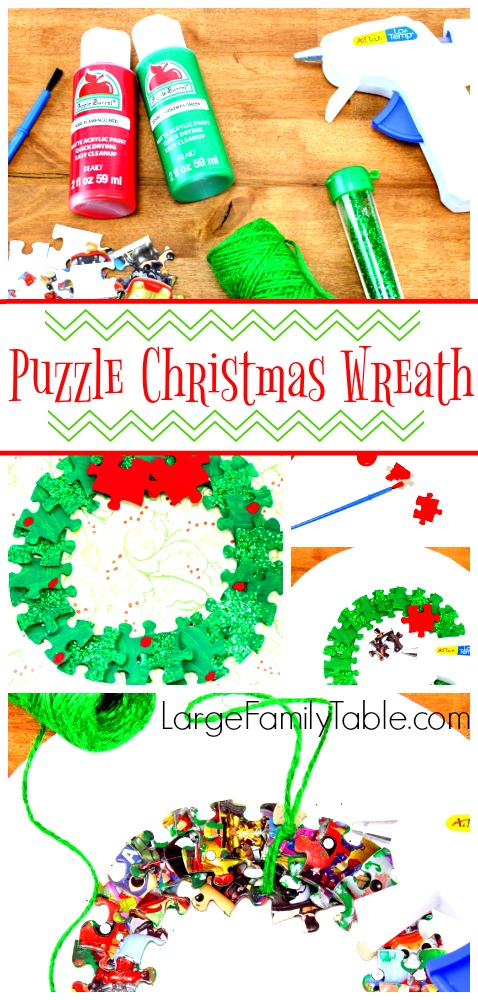 Oh, friends, you're so going to love this puzzle Christmas wreath craft project for kids. If you're anything like me, you very well might have a puzzle or two (or ten 🙂 with some missing pieces. Now you can lead your kiddos to turn those puzzle pieces into this Christmas wreath ornament as a handmade Christmas gift idea for friends and family! Or you could have a puzzle Christmas wreath making craft time and each child could hang their wreath by their bed as a holiday keepsake.
Whichever way you choose to use this puzzle Christmas wreath idea I think your family will greatly enjoy it. The full directions with step-by-step pictures are below!
Puzzle Christmas Wreath Craft Project for Kids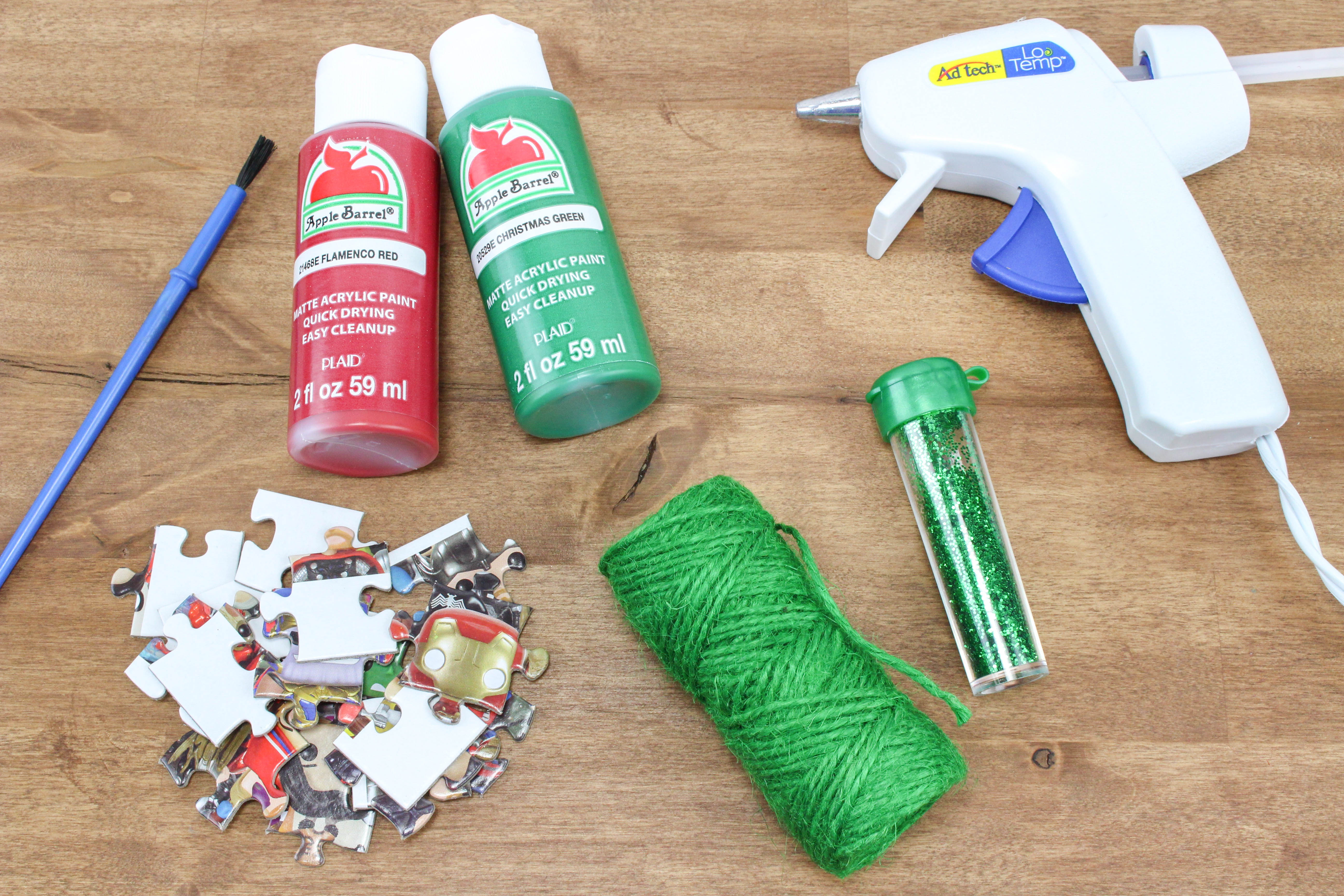 What's Needed
20-22 Small Puzzle Pieces
Red Craft Paint
Green Craft Paint
Green Twine
Green Glitter
Hot Glue Gun
Craft Project for Kids Directions
1. Paint 2 puzzle pieces red and paint the other pieces green. Sprinkle glitter on half the green ones and let them all dry.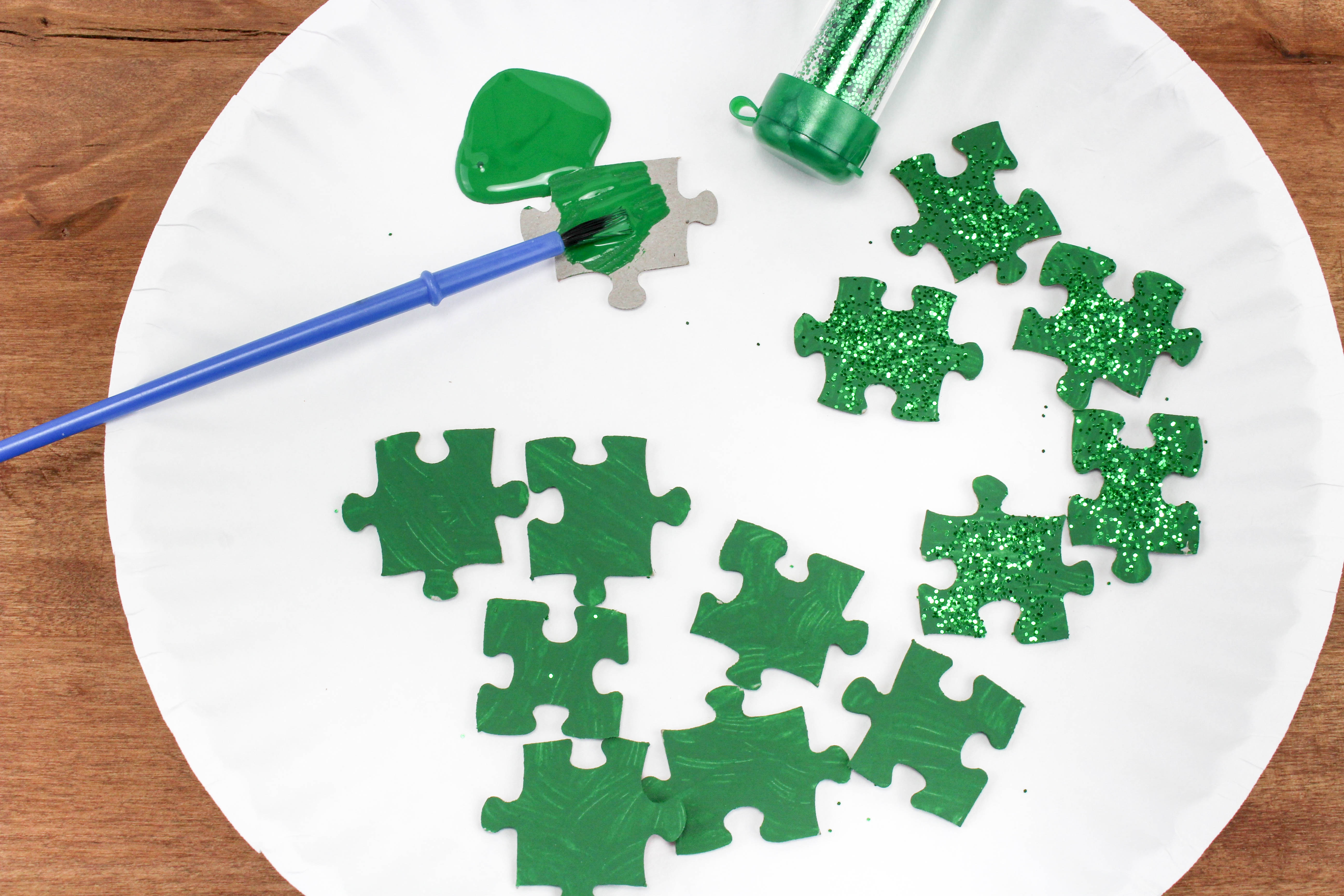 2. Start with a plain green piece, put some glue on one end of the top side of it, and press a green glitter piece on it. Overlap about a third of each puzzle piece.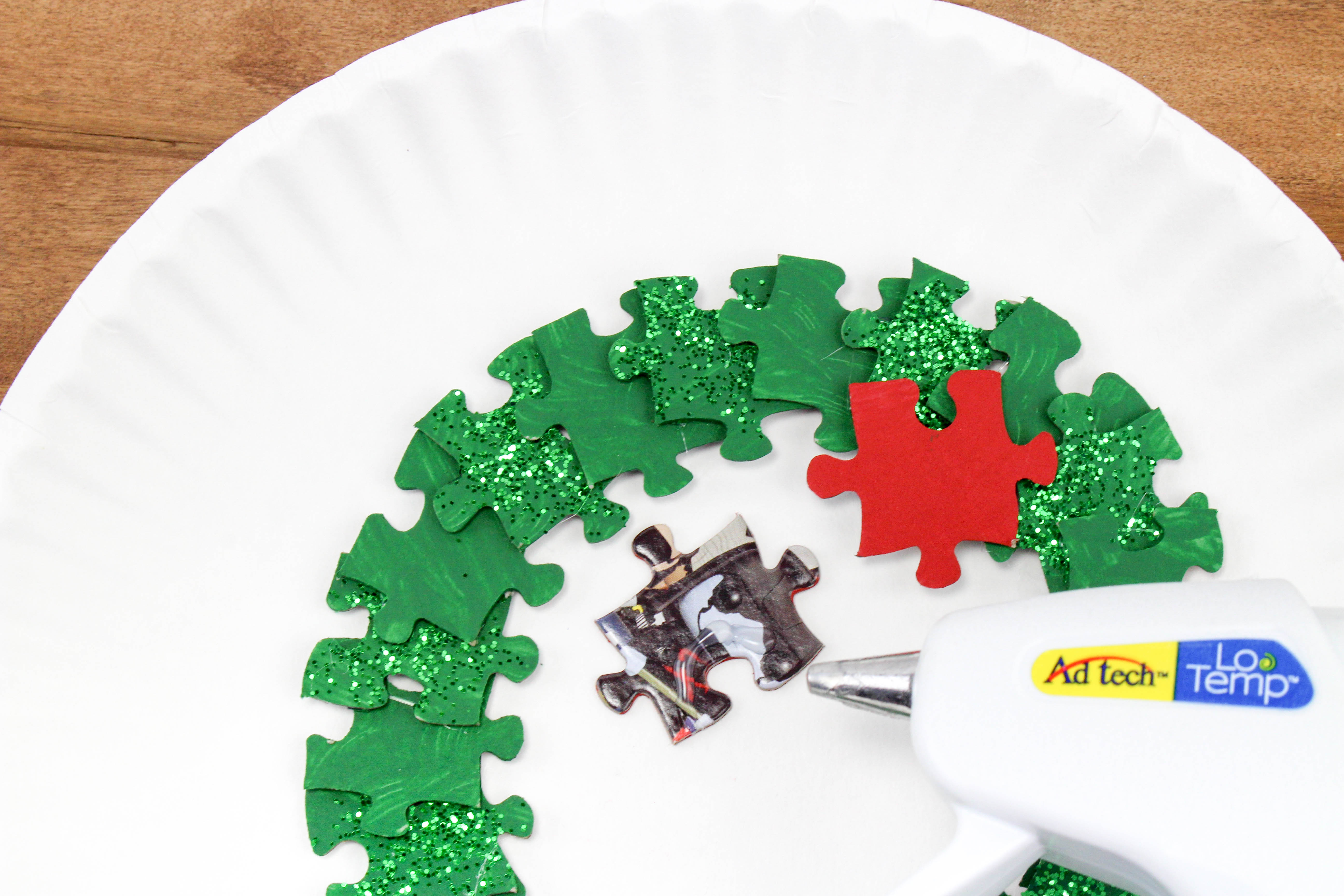 3. Continue with each type of green piece making sure to make it in the shape of a wreath.
4. Glue the 2 red pieces at the top of the center of the wreath to resemble a red bow.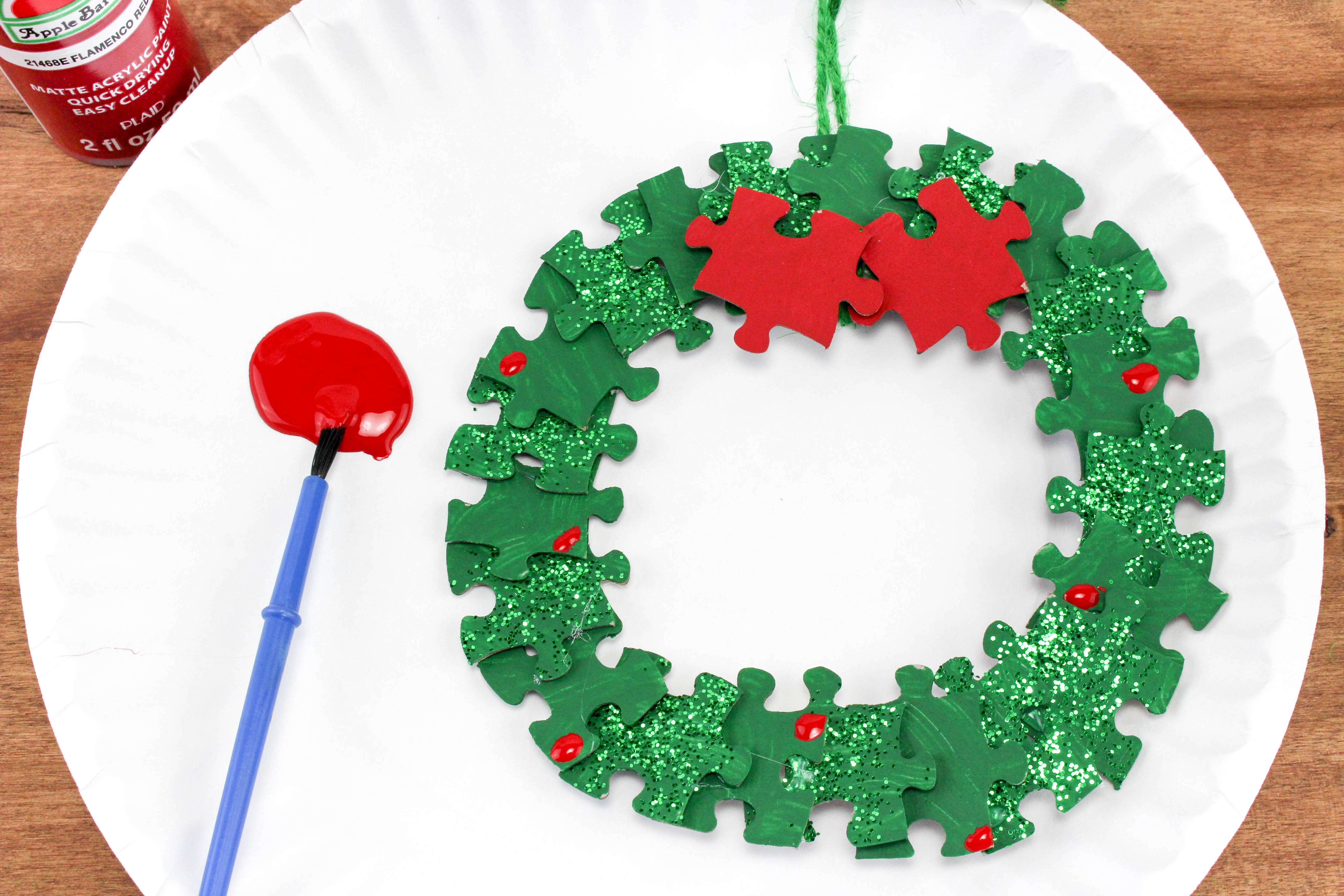 5. Paint 7 or 8 red dots of paint around on the wreath and let dry.
6. Cut a piece of twine, knot it into a loop, and glue it on the back of the wreath. This will be the hanger for your ornament.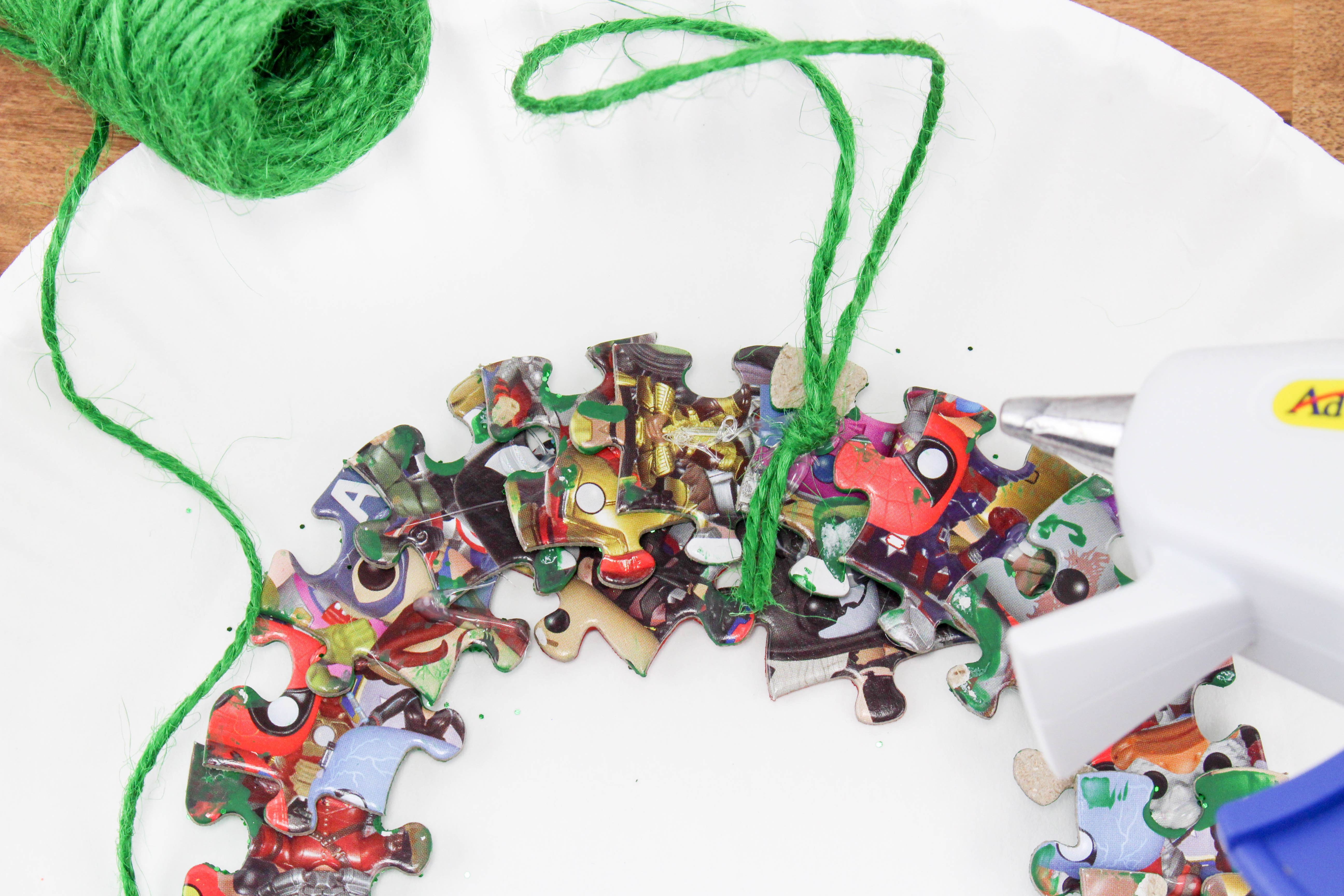 7. Great little homemade ornaments for kids to make with old puzzles!
What are some homemade Christmas gifts or decorations your family's making this year?